I love London at any time but at Christmas the lights make it magical and cheer up the long winter evenings.  Here's a trip around some of them for you to enjoy with me.   We have a wonderful mix of old favourites where areas have gone with the same lovely lights as in previous years and those who have gone for a new look.

Covent Garden have given us their festive mistletoe look again and the piazza has plenty of trees on show.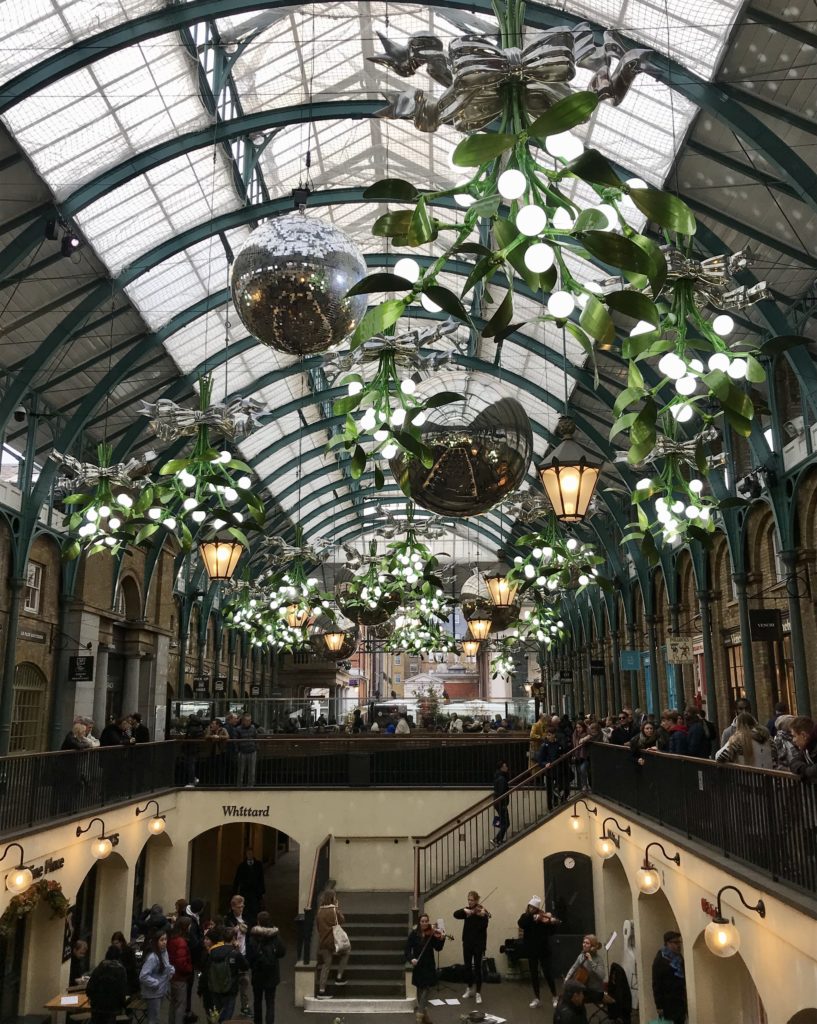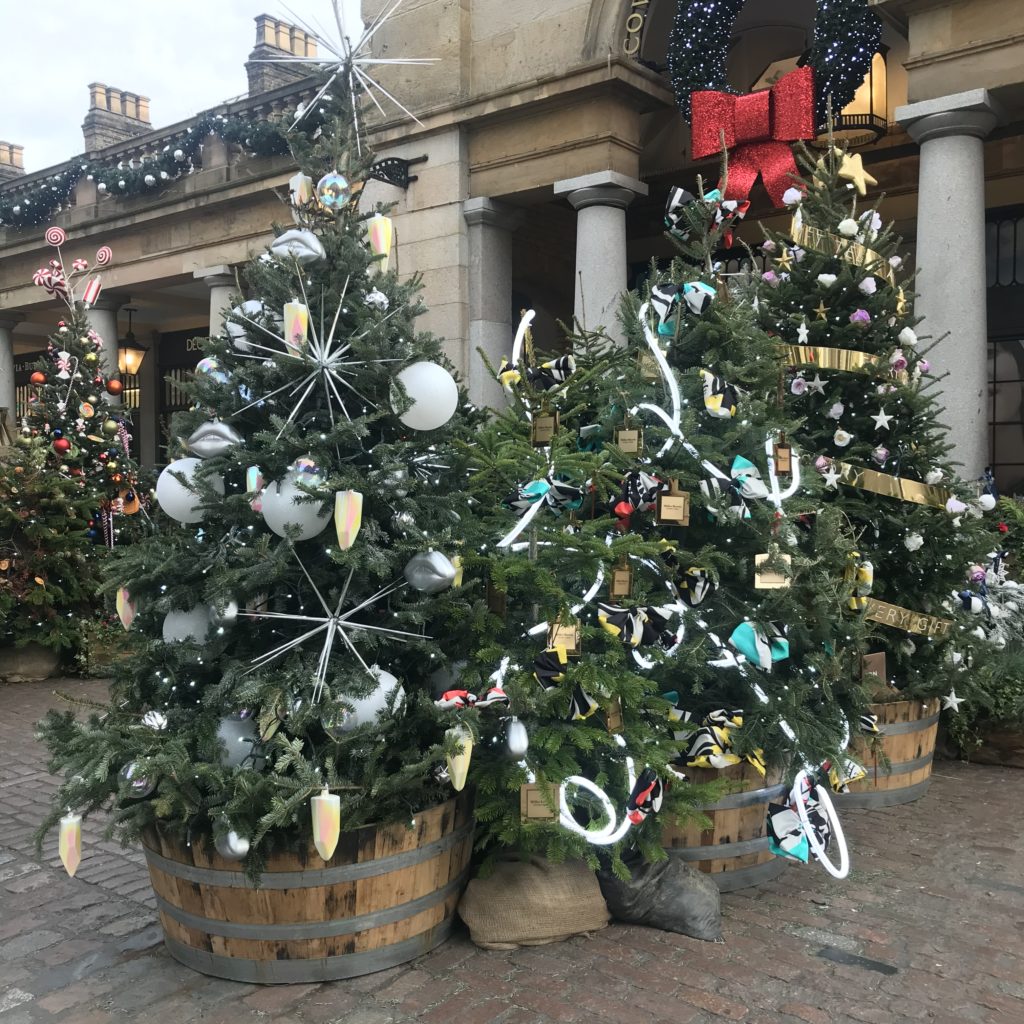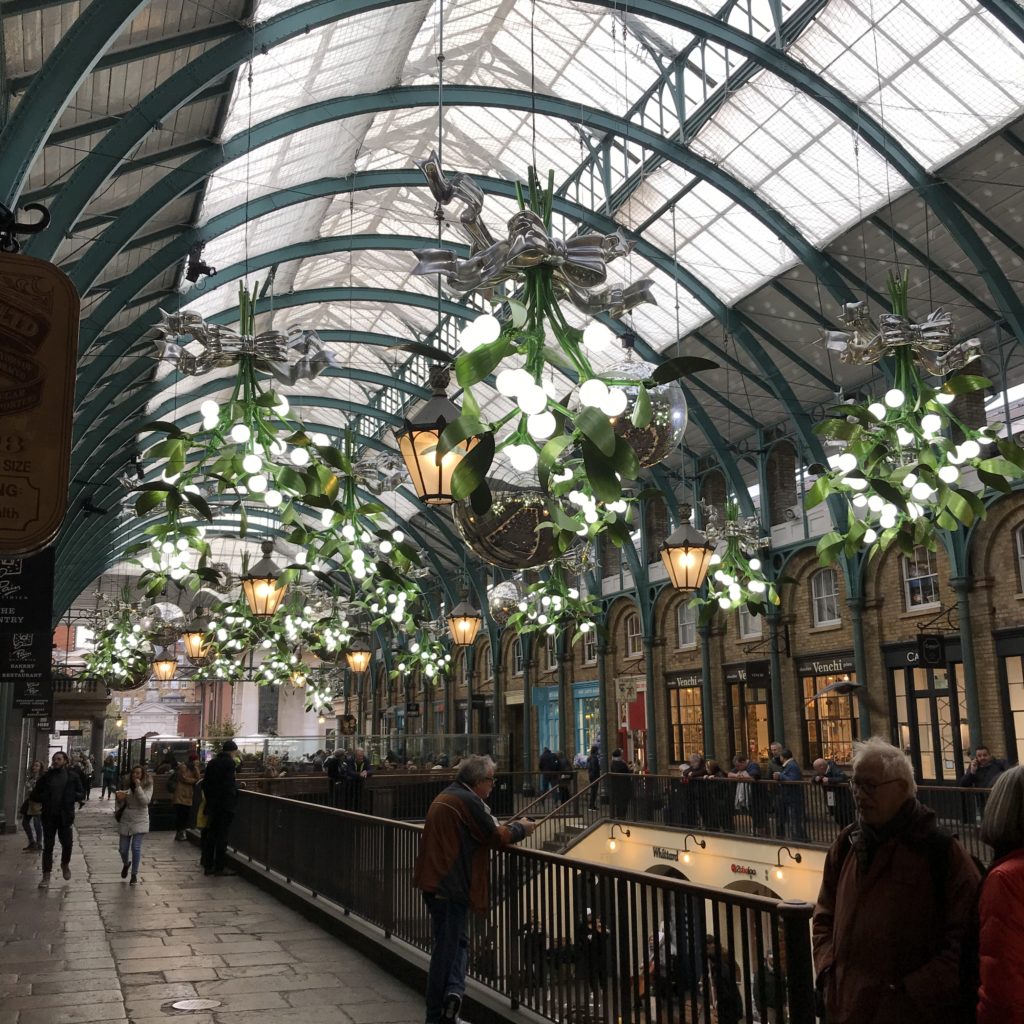 Also returning to a popular look is Regent Street with their magnificent angles filling the entire street.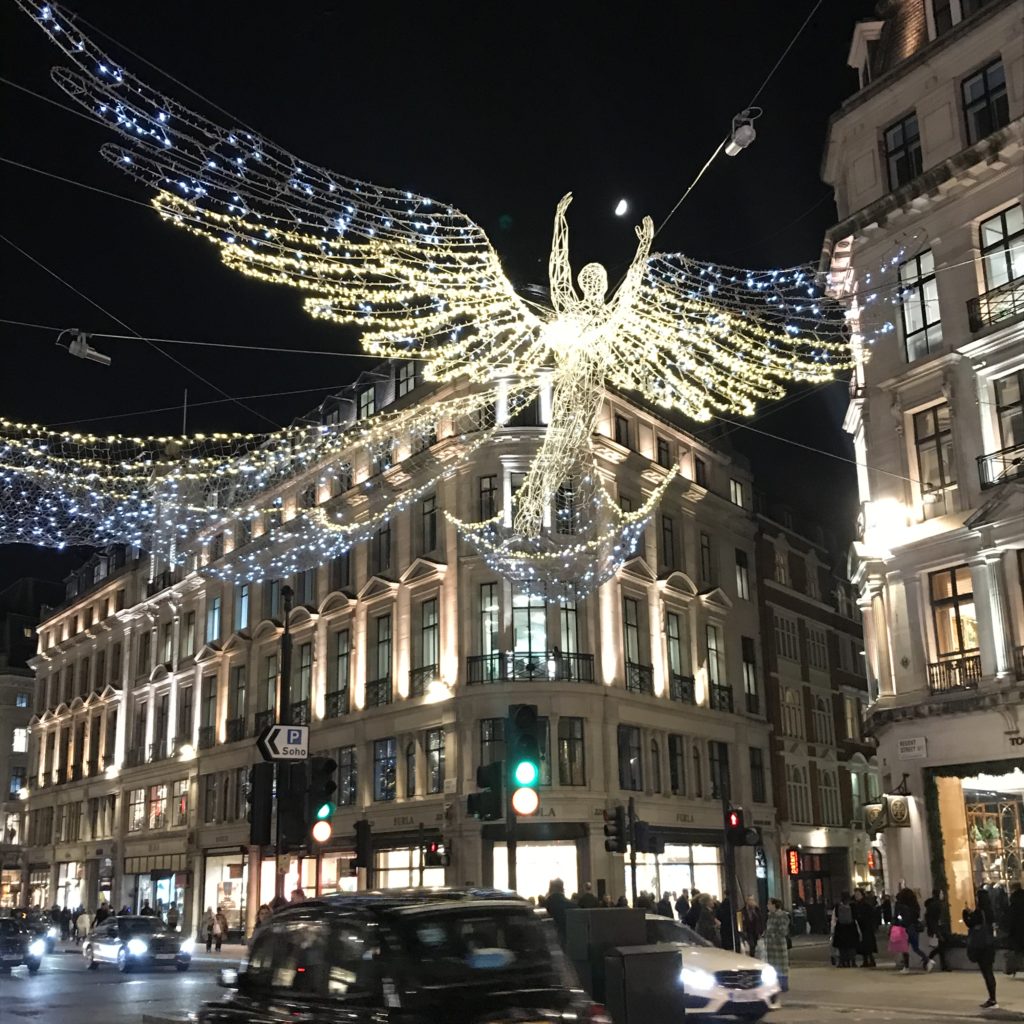 Brand new for this year is the very moving display in Grosvenor Square.  The Ever After Garden is building each day  to an extraordinary total of 27,000 illuminated white flowers, each one a £10 donation to the Royal Marsden Cancer Charity.  I have a flower in there joining the love for lost ones and those currently working hard to survive cancer.  Every  flower comes with a label which adds to the poignancy.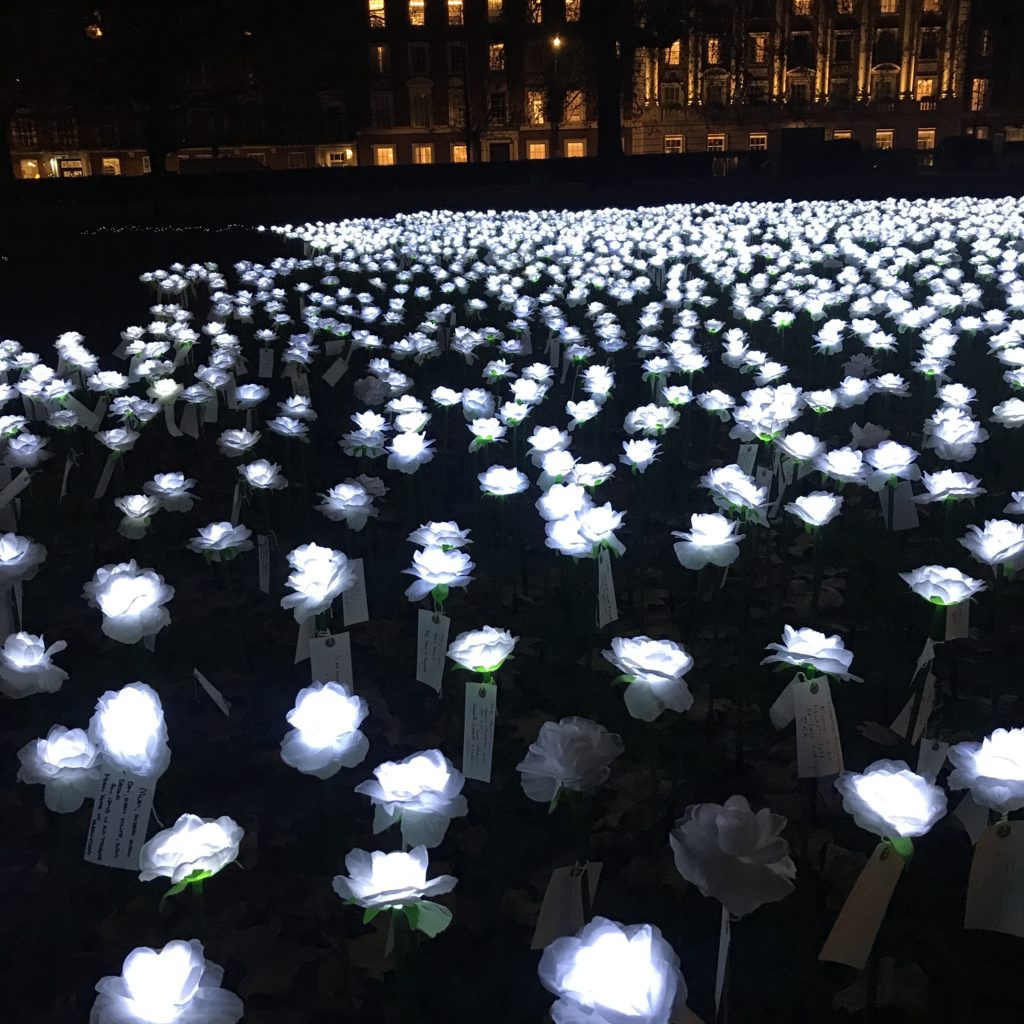 Selfridges used to have more impressive displays but this year was hard to fathom except for this delightful boat/moon montage.
Oxford Street has moved on from it's long standing display of silver balls to banners of changing light displays including their own name in case you were lost!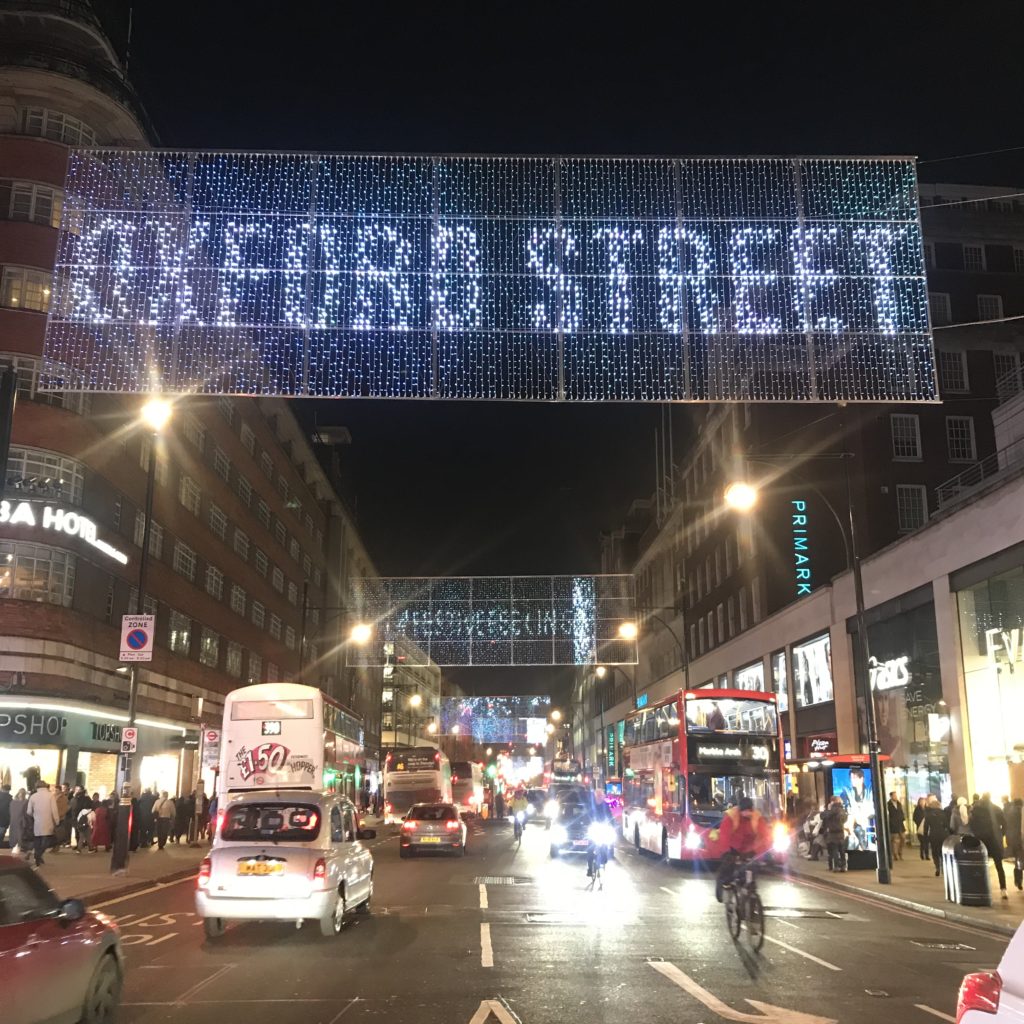 John Lewis Oxford Street have majored on their new hero, Eager Edgar.
St Pancras is a magnificent setting for an enormous tree and this year they are emphasising our links with France as the Eurostar station with an Eiffel Tower taking pride of place.
There are plenty more London Christmas Lights to come so watch this space for part 2!