Did you see my first part of London Christmas Lights?  Check it out here.   Ready for some more?
The most impressive sight in London during Christmas is surely the Churchill Arms pub in Kensington where 22,000 lights and 80 trees make this a must see.  Every year they seem to add more  – can you imagine the electricity bill!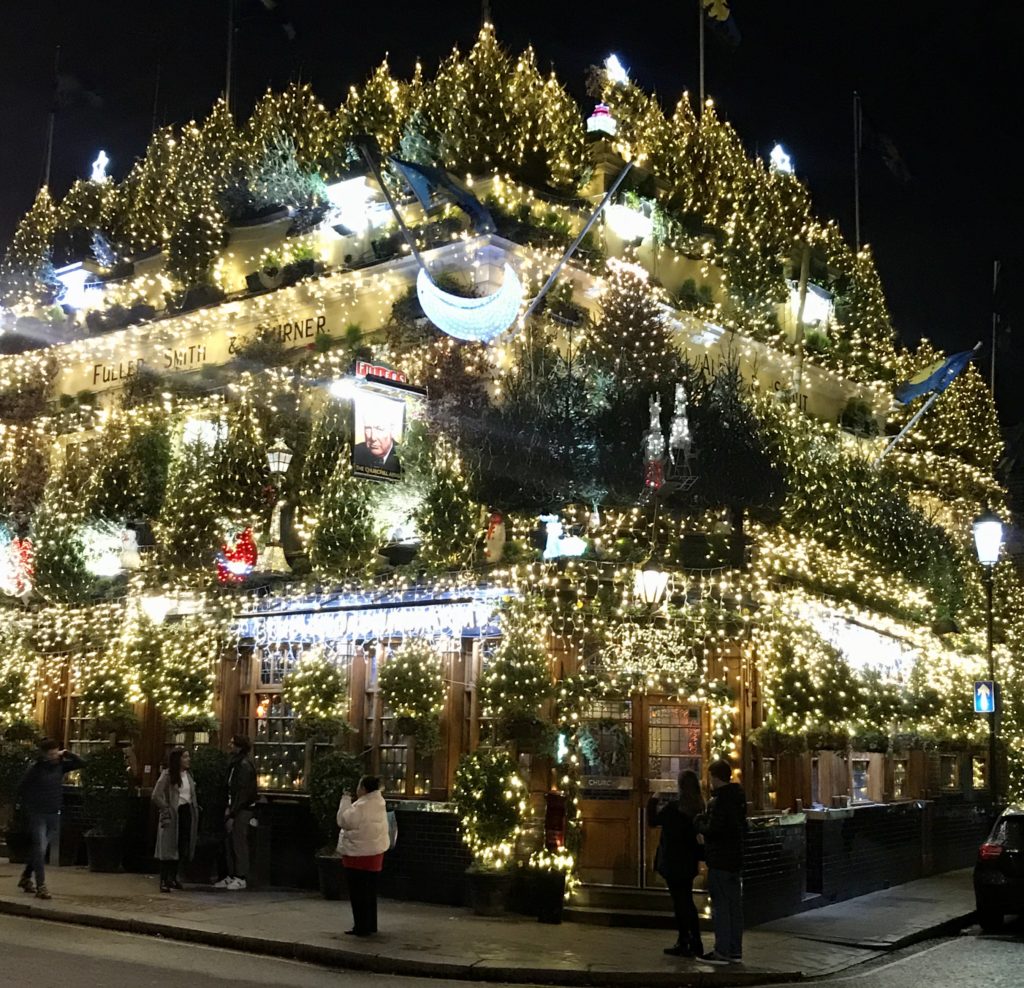 One of the festive treats in London at Christmas time are the many ice rinks, often to be found at iconic locations.   I always look forward to the first sighting of the rink at the National History Museum along with its old fashioned carousel.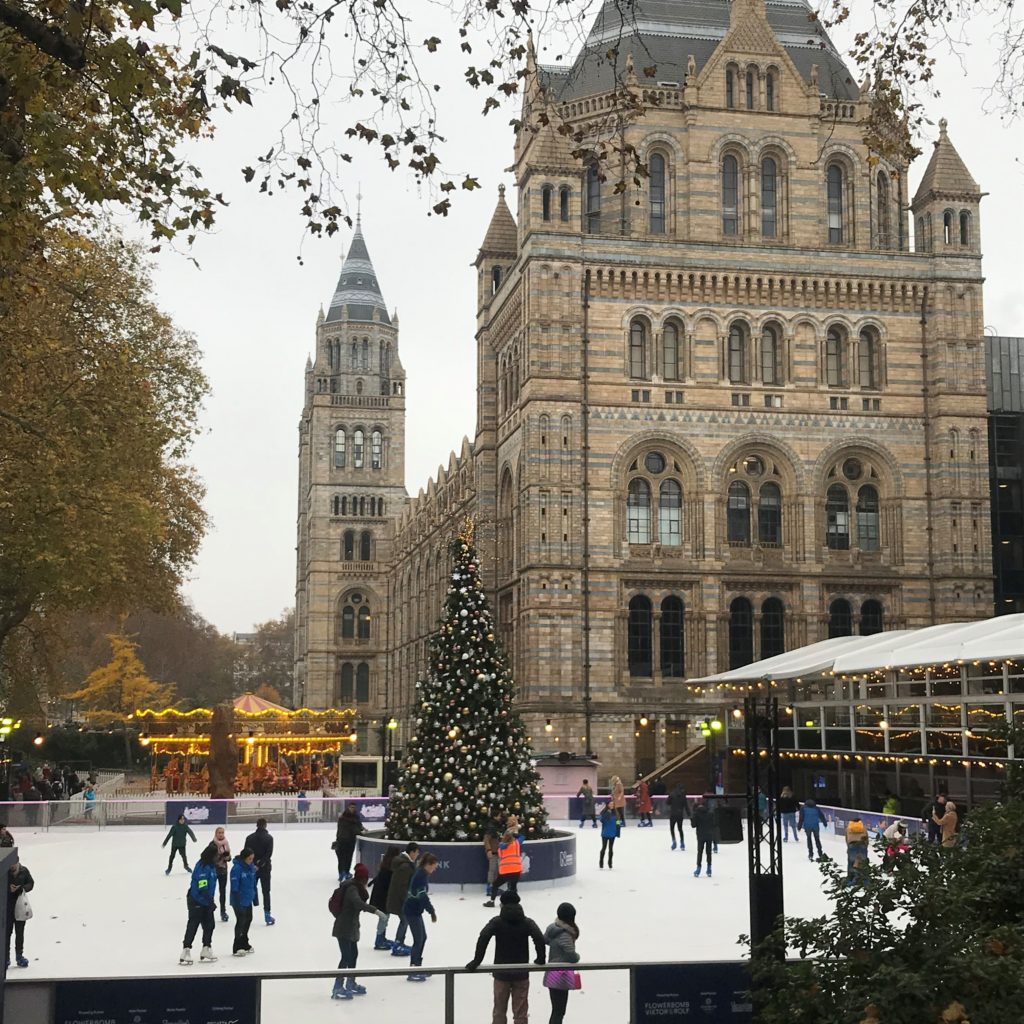 The shops do a great job making the most of Christmas and Liberty's has this magnificent display in their main room, filling floor to ceiling.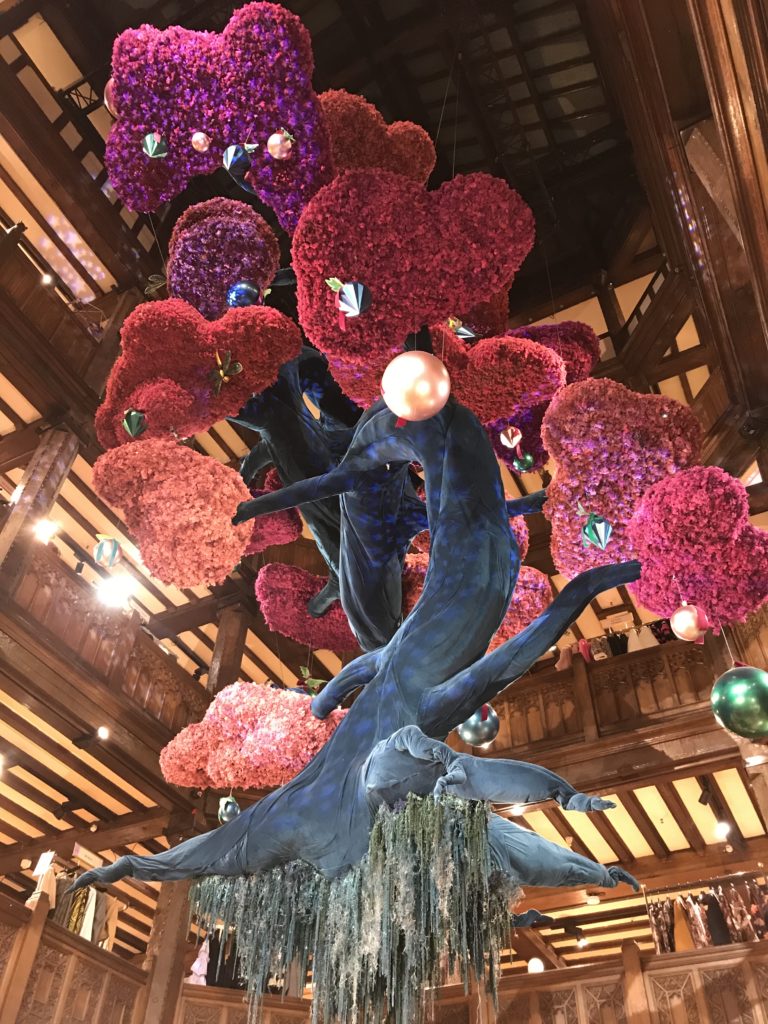 Carnaby Street always has my favourite lights and they rarely do anything traditional.  This year has an on point conservation , zero waste theme with ocean creatures and plants made of recycled materials.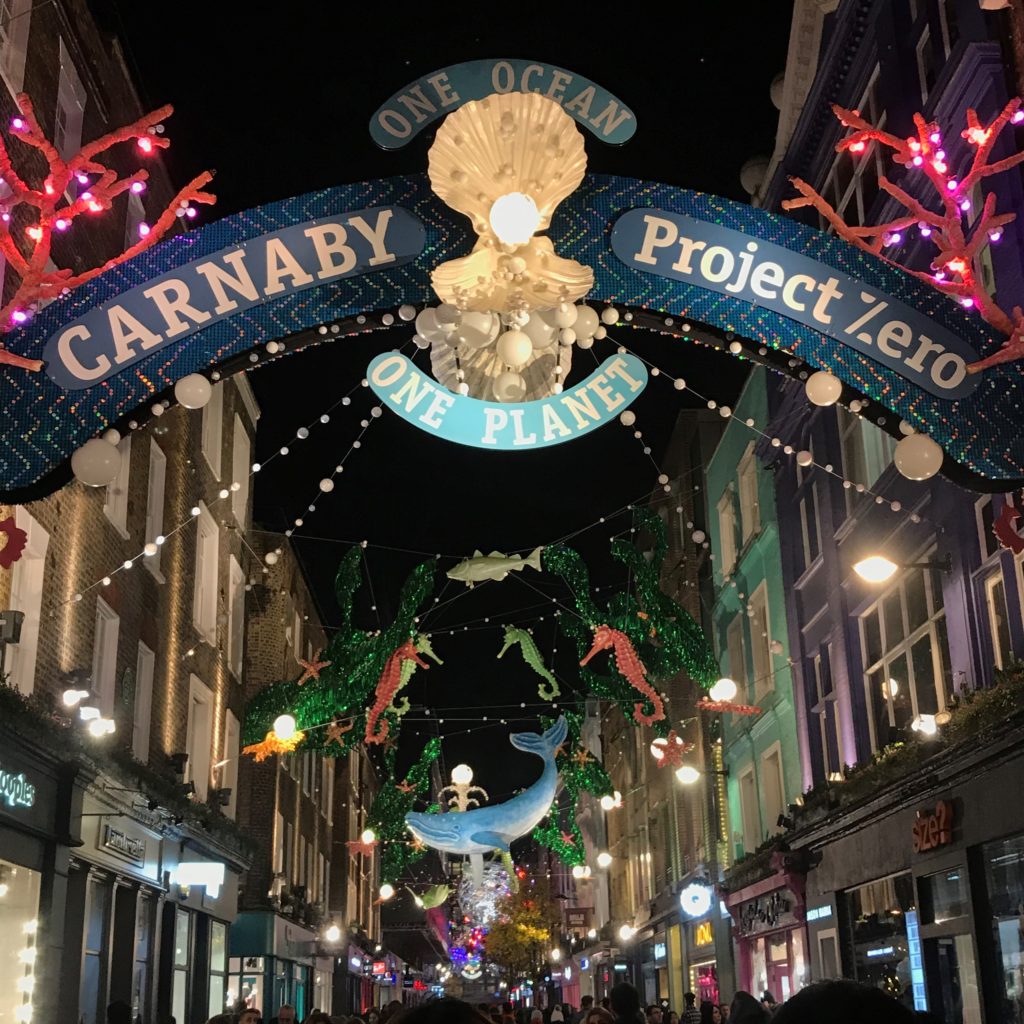 Waterloo Station has a splendidly classic, massive tree and lights thanks to the Royal Horticultural Society who clearly know how to pick a great tree.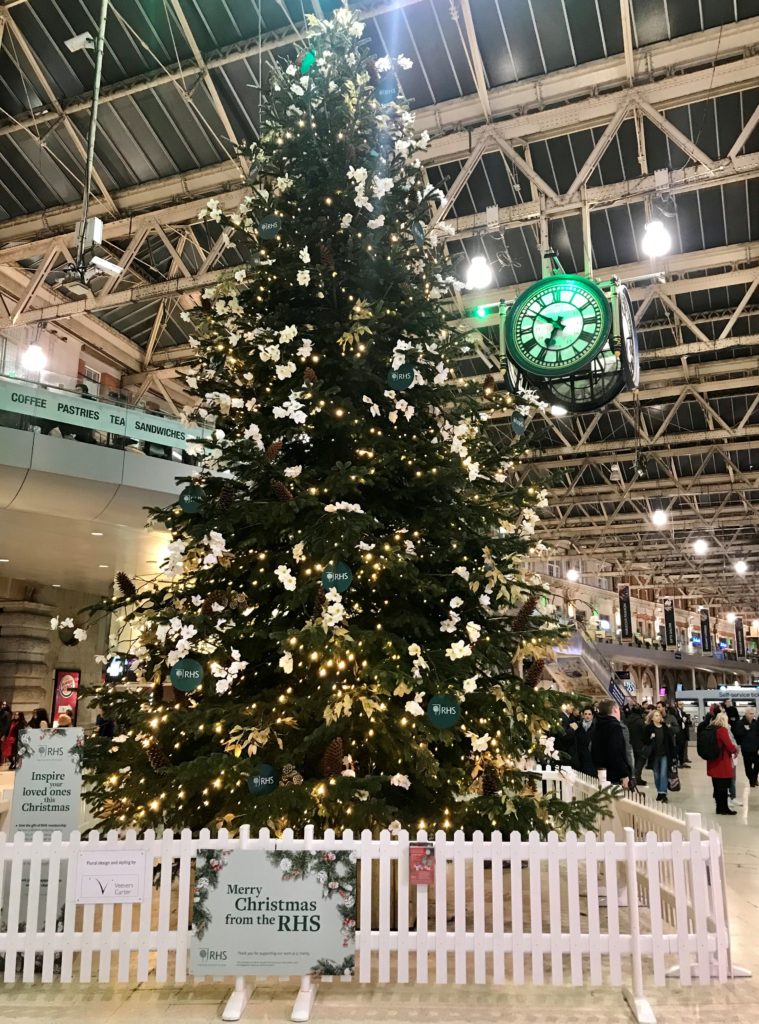 Another version of a tree is to be found in the foyer at the Victoria and Albert Museum.  It's called 'Freedom' and is made of 200 origami paper birds to mark the 200th anniversary of the birth of Queen Victoria and Prince Albert.  It aims to evoke tranquility and joy, much needed at this time of year in the madness of the build up to Christmas.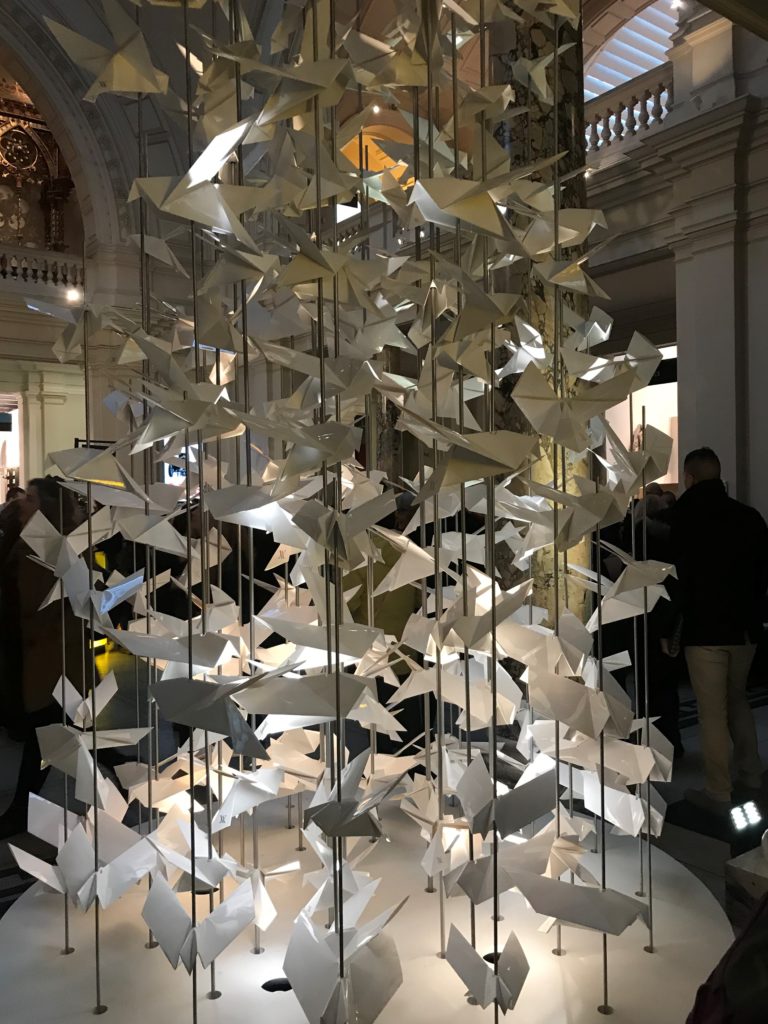 New Bond Street is a classy street with lights to match.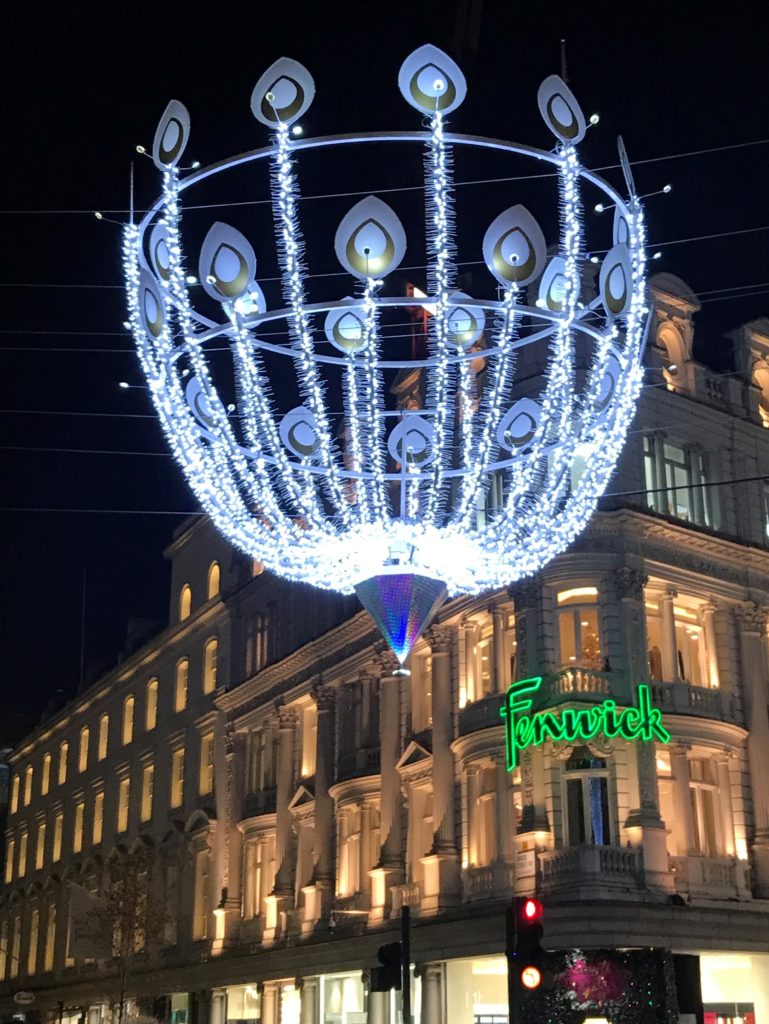 Penghalions have taken on a Santa theme with their 'naughty or nice' window.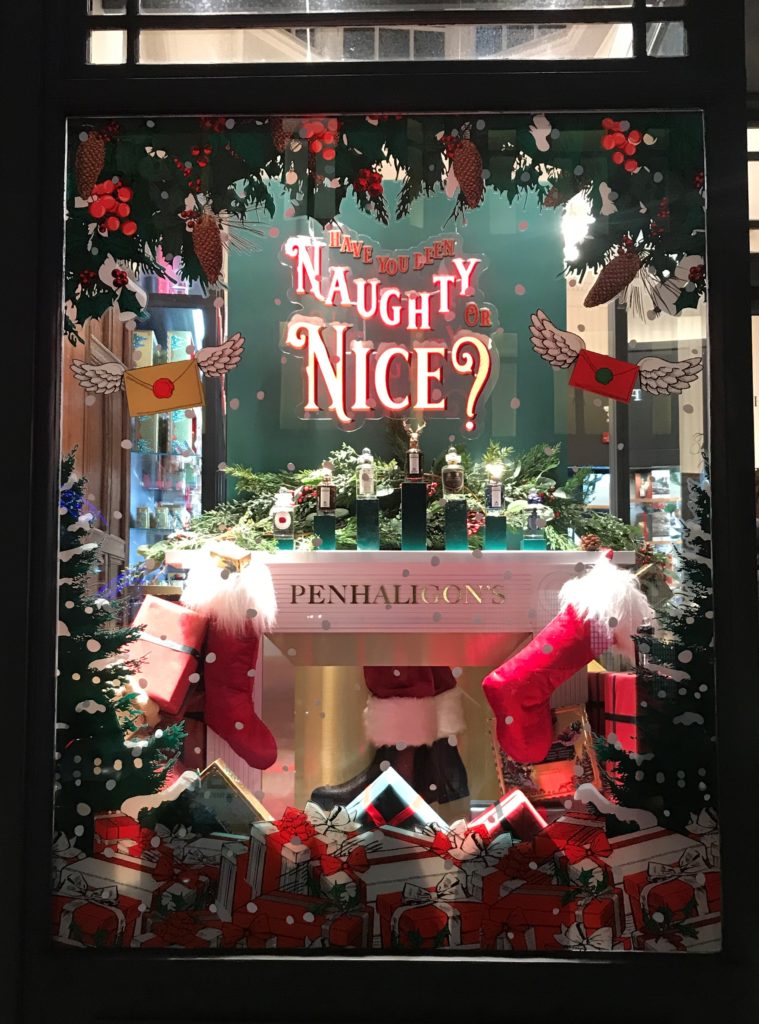 Carol singers are a key part of the Christmas spirit and Chiltern Street hosted an evening of singing, market stalls and mulled wine to cheer us all up.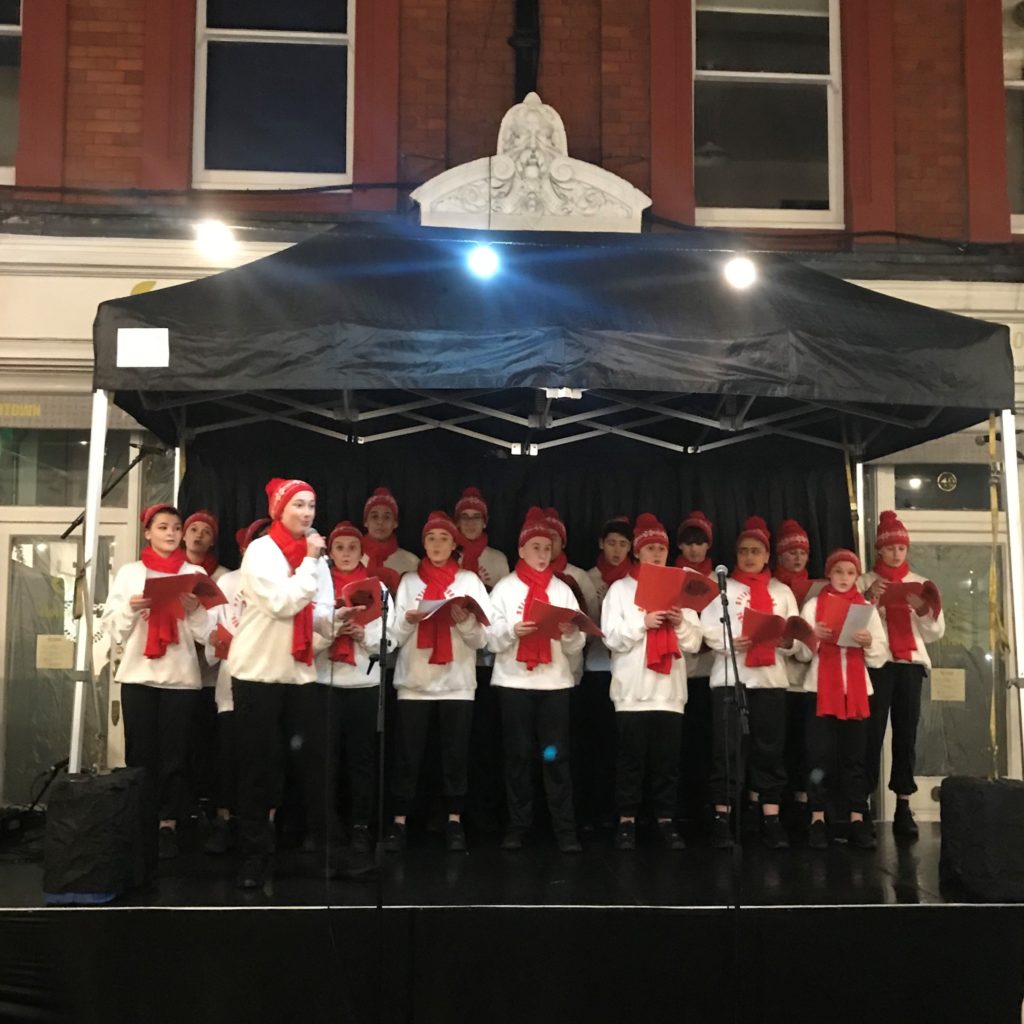 Claridges hotel is such a welcoming sight with these beautifully lit trees at their entrance.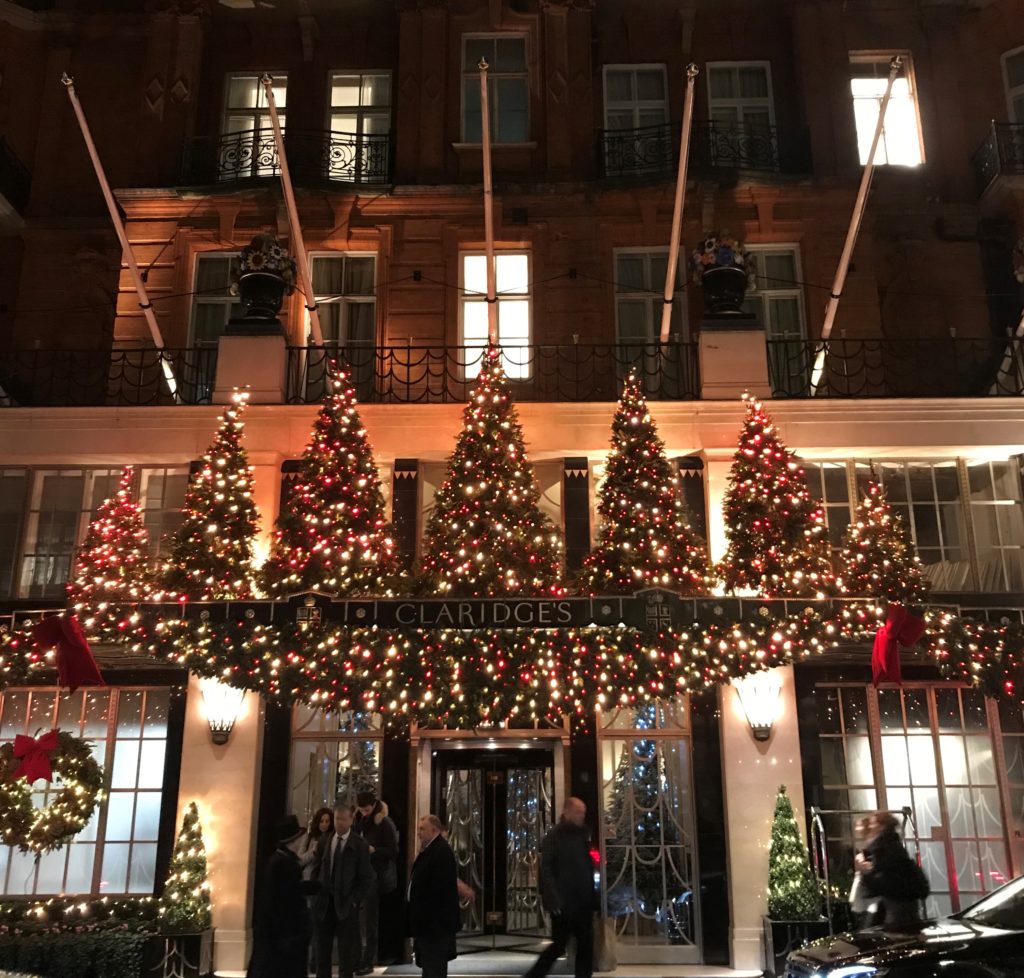 That's all for now, I hope you enjoyed seeing some of London's Christmas Lights.  If I see some more, you can catch them on my instagram @sueinlondon.
Merry Christmas!