When Boris, Mayor of London, handed over the Paralympic flag to the Mayor of Rio, you could almost hear the crowd shout out: ' Boris, don't give it to him'!  We didn't want it all to end, the fun of hosting the biggest sporting shows in the world had got into our blood and we wanted more.
The final days were wonderful and we made the most of it!  On the final Sunday the wheelchair marathon hit the streets of central London, the closing ceremony was live on the big screen in Trafalgar Square, the Mayor's Thames Festival had a night parade and fireworks alongside those at the Olympic Park.  Monday could have been a dull day, after all, that but we had the massive excitement of the victory parade for Our Greatest Team where the Olympians and Paralympians joined together on a 21 float parade in front one million flag-waving people. So watch out for a long, long blog post!
The marathon was a great day out in the sunshine with huge crowds cheering on every competitor as they raced past at incredible speeds. I was lucky enough to see both Paralympic GB competitors whizz past – David Weir and Shelley Woods, gold and silver medal winners.
The athletes' parade was a wonderful outpouring of cheer on the streets of London as our heroes, medallist and non-medallists, Olympians and Paralympians, went past on 21 floats. They waved, they smiled, they said thank you, they took photos and they tweeted – and so did we! The streets were lined hours ahead of the parade's arrival and as the floats approached the noise level zoomed sky high. The police were in fine form, high-fiving from the motorbikes with lion mascots on board! We were treated to 2 carnival lions, acrobats and a band and then came the floats and it was brilliant to see our athletes in the flesh.
Missing from the athletes parade was Andy Murray who was continuing the golden spirit by winning the US Open, the first British man to win a Grand Slam since 1936 – well done Andy!
The Mayor's festival on Sunday ended with an impressive fireworks display over the Thames, matching our exuberant mood, so here are a few shots to sign off with and look out for St Paul's Cathedral lit up by the rockets!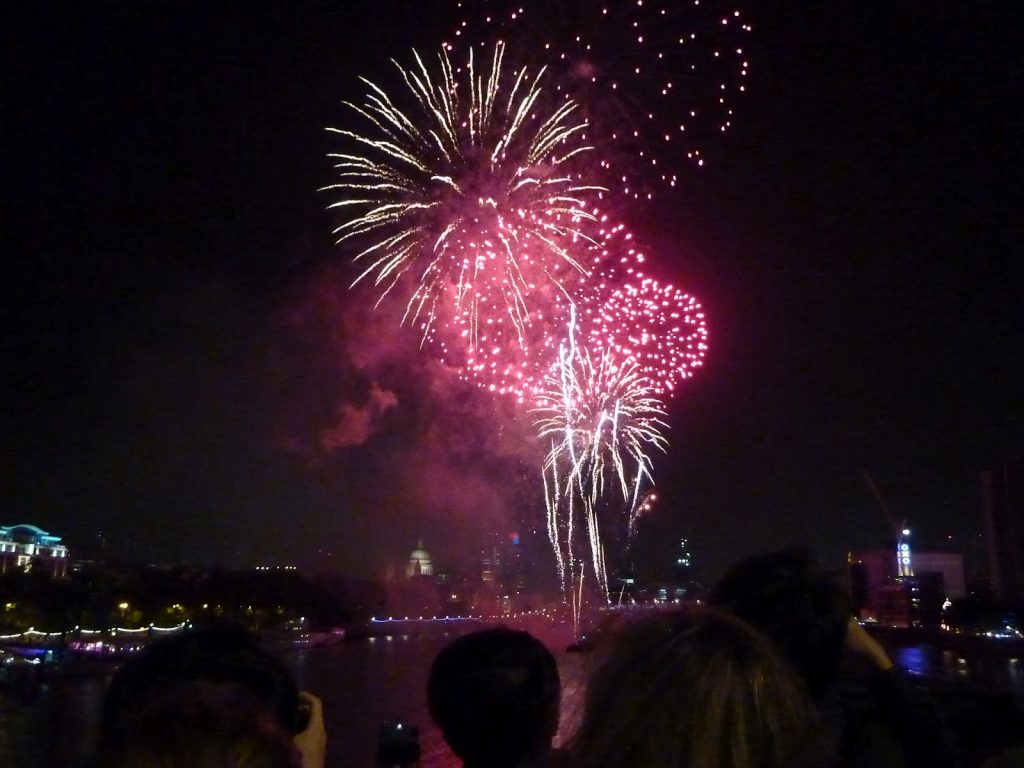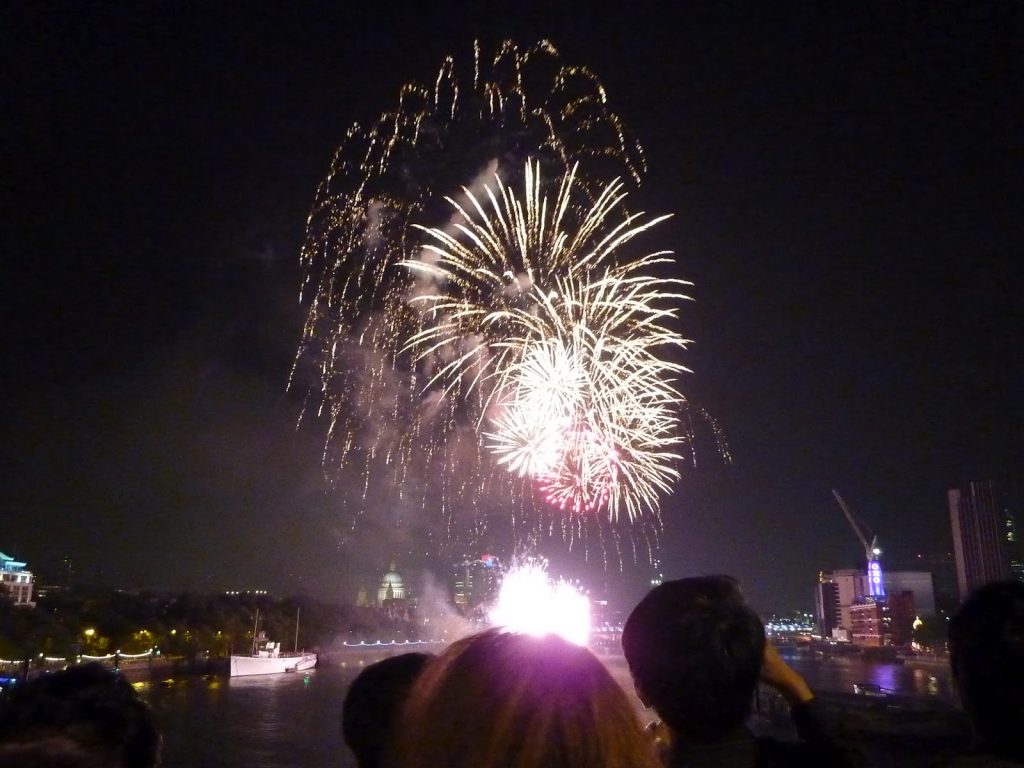 Bye for now,
Sue
itsyourlondon.co.uk
@itsyourlondon