London's very special Summer Like No Other continues to amaze even the most jaded   Londoners who are used to incredible stuff happening all the time in our great capital city. After the Diamond Jubilee, Olympic Games and Notting Hill Carnival, now we have the Paralympic Games!
We've had another emotional torch relay before the Games themselves set up camp in east London and brought the Olympic Park alive again with thousands of enthusiastic fans rushing in to see wonderful sporting events.
I was lucky enough to catch the torch relay at Lords Cricket ground and see several people take their turn at carrying the famous flame.  The considerable support was very moving as people were running alongside the route to watch as many carriers as they could.
My next Paralympics moment was in Trafalgar Square where the big screen is attracting huge and vociferous crowds who cannot get to the Olympic venues to see the sport in person. Tickets are very hard to get hold of, especially for events in the Olympic park so the screens are a great alternative.  I had another reason to visit Trafalgar Square as my sister is a Paralympic Ambassador, helping people find their way around London and a great job she is doing there.  As we were walking around the Square Team GB won a cycling gold medal so the excitement levels went through the roof – if there had been one!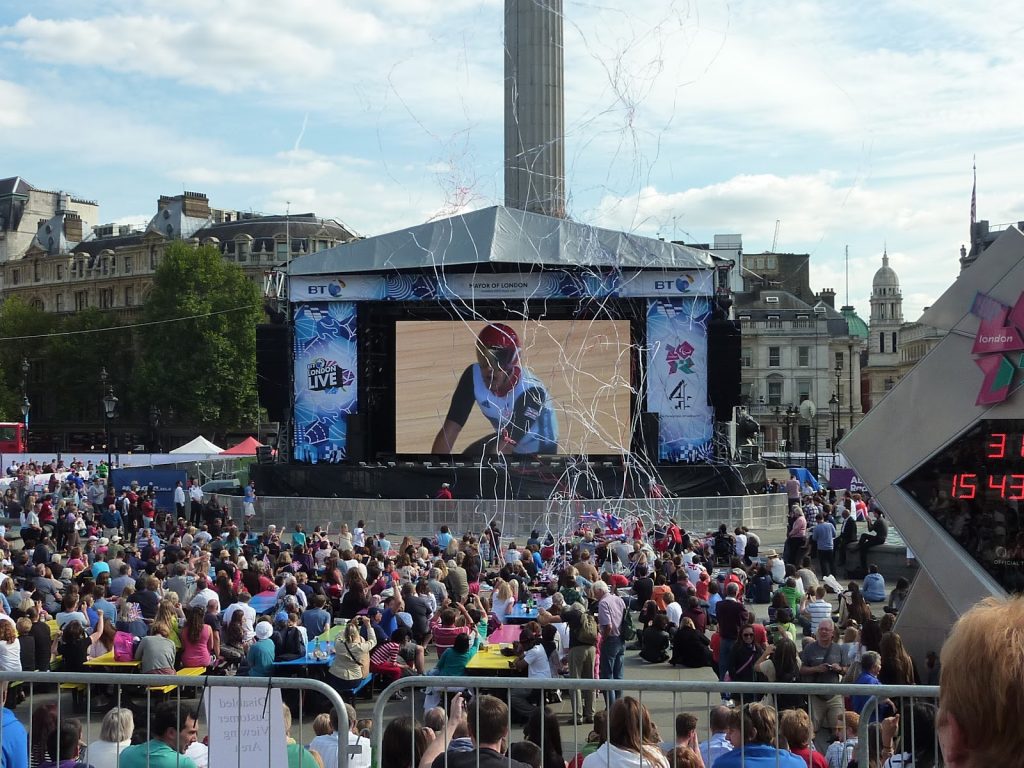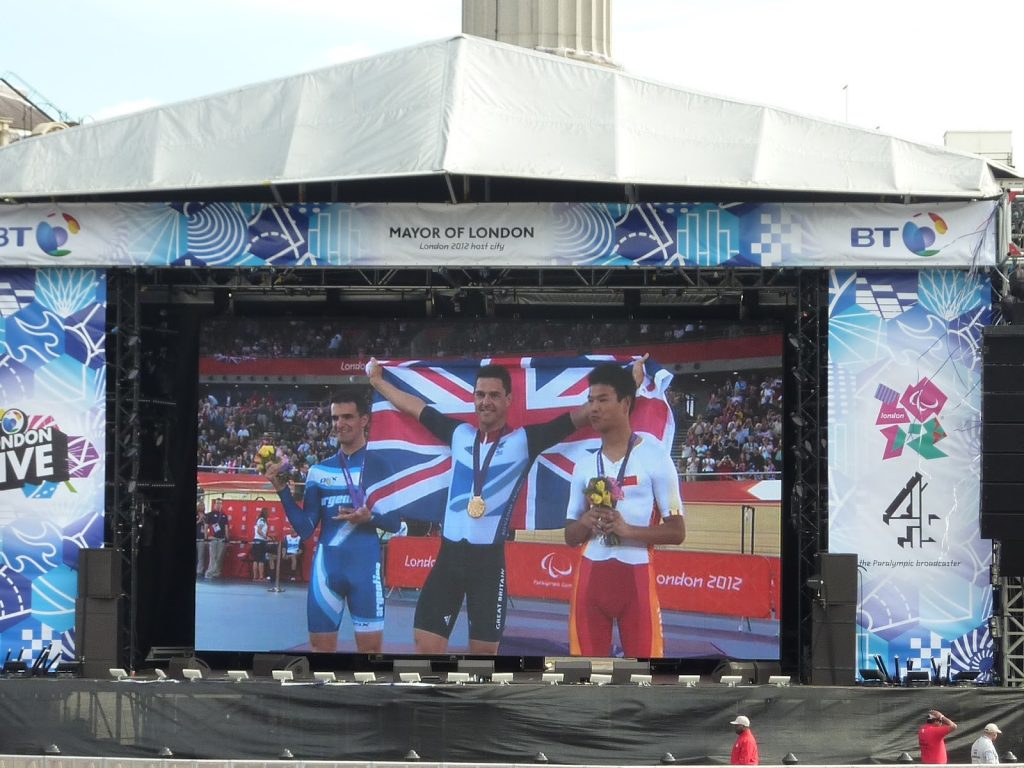 I was lucky enough to have tickets for the Olympic Park and the Olympic Stadium itself so we set out to Stratford full of expectation and excitement. Settling into our seats at the stadium, found ourselves just next to the wonderful Thomas Heatherwick Olympic cauldron. There was so much happening that it was hard to keep up with all the different sports going on, often several at the same time and with very short breaks between starts. We saw 100 metres heats men and women, 1500 heats, shot put, discus, javelin, 400 metres heats men and women and long jump, all in one morning!  Our Team GB heroes delivered us a silver medal in the women's long jump and a brilliant gold in the men's discus!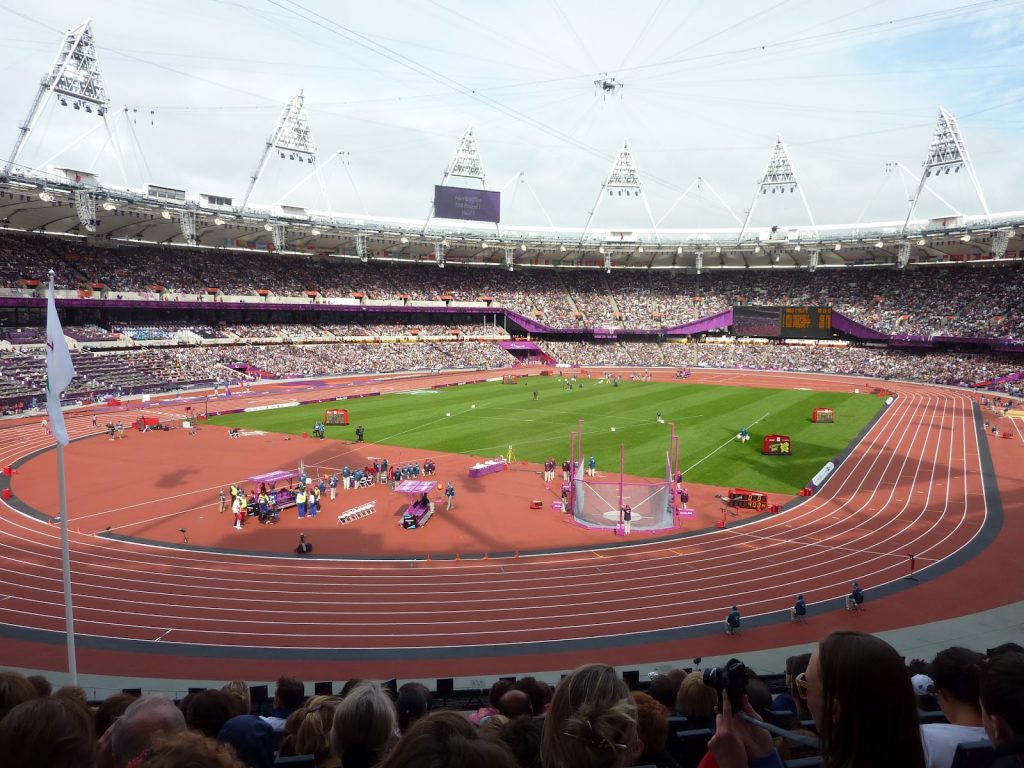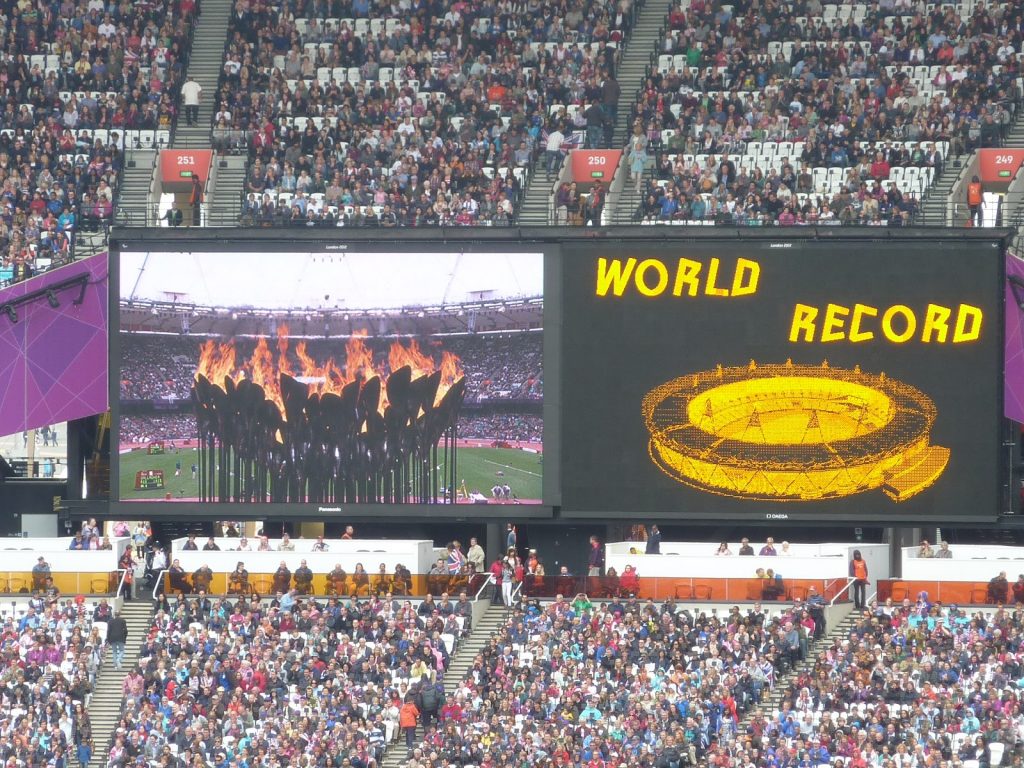 We really smiled at the remote-controlled Minis used to collect the javelins! What a great job for those 2 in the ponchos to have at the Paralympics.
To complete our day we wandered around the wonderful Olympic Park to the basketball arena to watch a closely fought game between Canada and Germany. It's a rough sport with incredible skill levels and the crowd are encouraged to make the venue vibrate with noise so it's a great place to experience the Paralympics!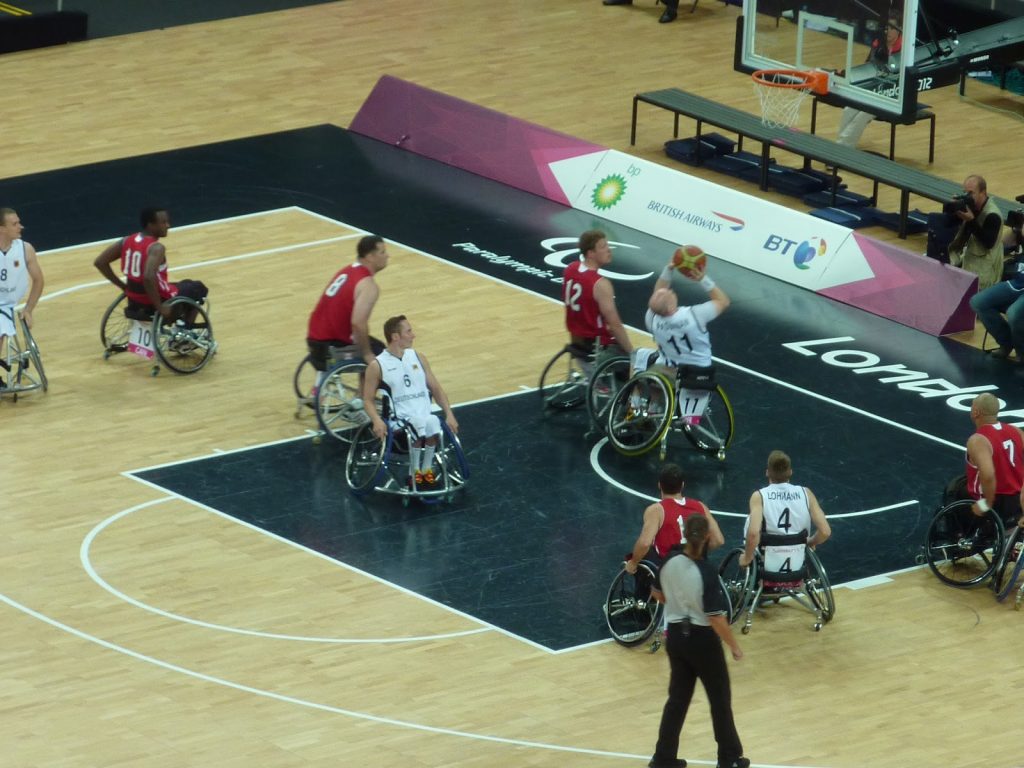 I'm following the rest of the Paralympic events on TV and there are plenty more top class sport to enjoy in the next week.
Bye for now
Sue
itsyourlondon.co.uk
@itsyourlondon