I've been watching the extension to the Tate Modern grow for the last 5 years, seeing the twisted pyramidal shape emerge as the exterior changed from a white cladding to a brick lattice which matches yet is different from the original Tate. They are both parts of an old power station site so, in a nod to its origins, the first Tate building is now called the Boiler House and the new Tate is the Switch House.

Hailed as a gallery for the 21st century, a significant addition to London's cultural scene,   the Switch House brings us 10 storeys, a whopping 60% of new exhibition space and a focus on new interactive forms of art, more women artists and a wider representation of international artists.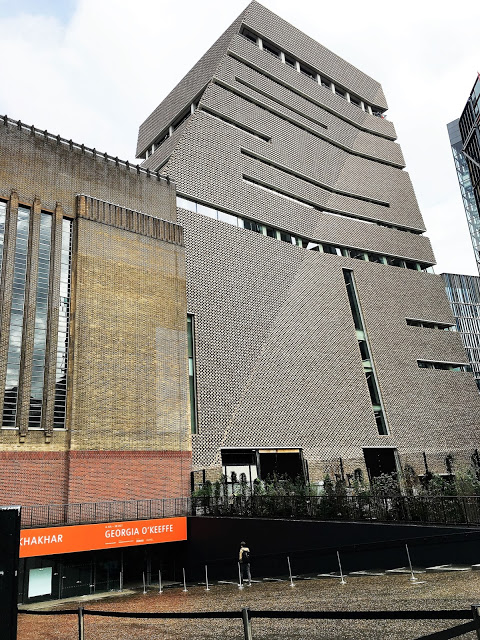 Undoubtedly the building is the star, it's light, has wonderful shapes within it and outside, the materials are gorgeous wood and raw concrete and the panoramic views afforded from the top floor are among the best in London. It sits happily alongside the Boiler House and looking across from one to the other, when you are inside, makes perfect sense. They have achieved a contrasting yet co-ordinated feel between the two buildings helped no doubt by using the same architects, Herzog & de Meuron.
Here are some views of the interior of the Switch House, showing the sweeping spaces and the effect of the latticed brickwork on the interior light and shadows.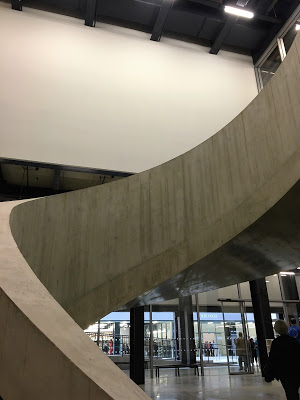 The area called 'The Tanks' which was opened up a couple of years ago, return to form the basement of the Switch House. Here you can find the floor plan, showing just how much extra space the Switch House brings to the Tate Modern.
Looking across to the Boiler House gives you a new perspective along the enormous gaping space of the Turbine Hall:  You'll spot a new installation by Ai Wei Wei, a monumental sculpture of a tree made of dried tree parts from all over China. I saw it being assembled the week before like a massive 3-D jigsaw.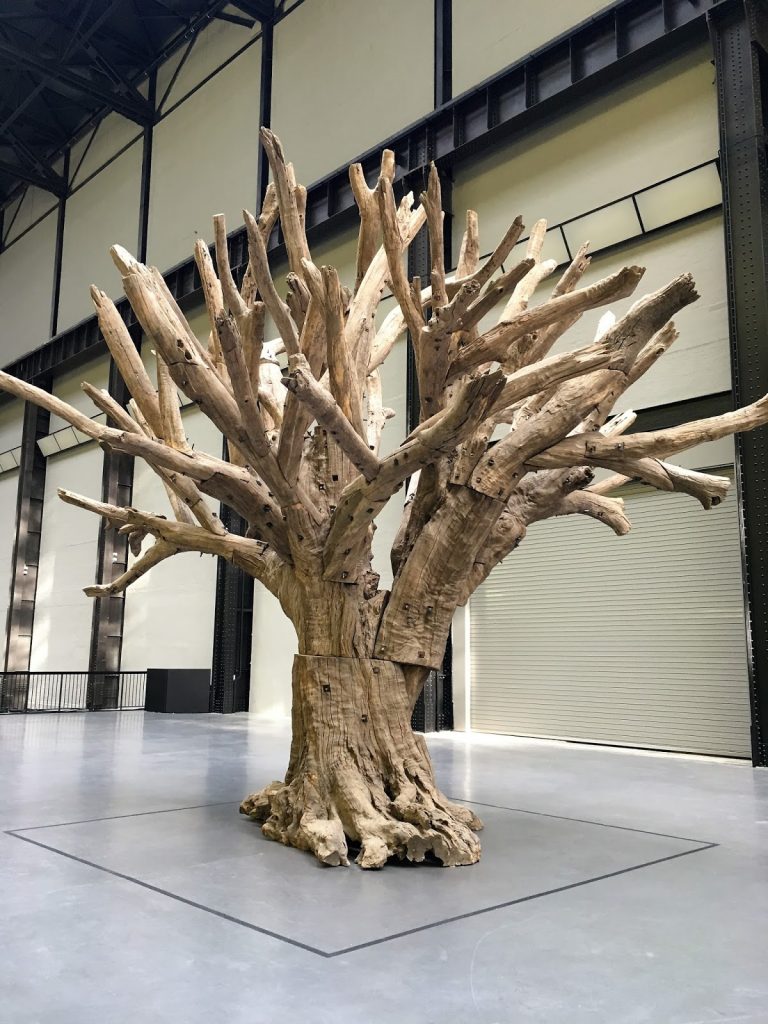 Up on the 10th floor is an external viewing platform around the outside of the building giving the chance to see 360 degree panoramas across the whole of London which few can match.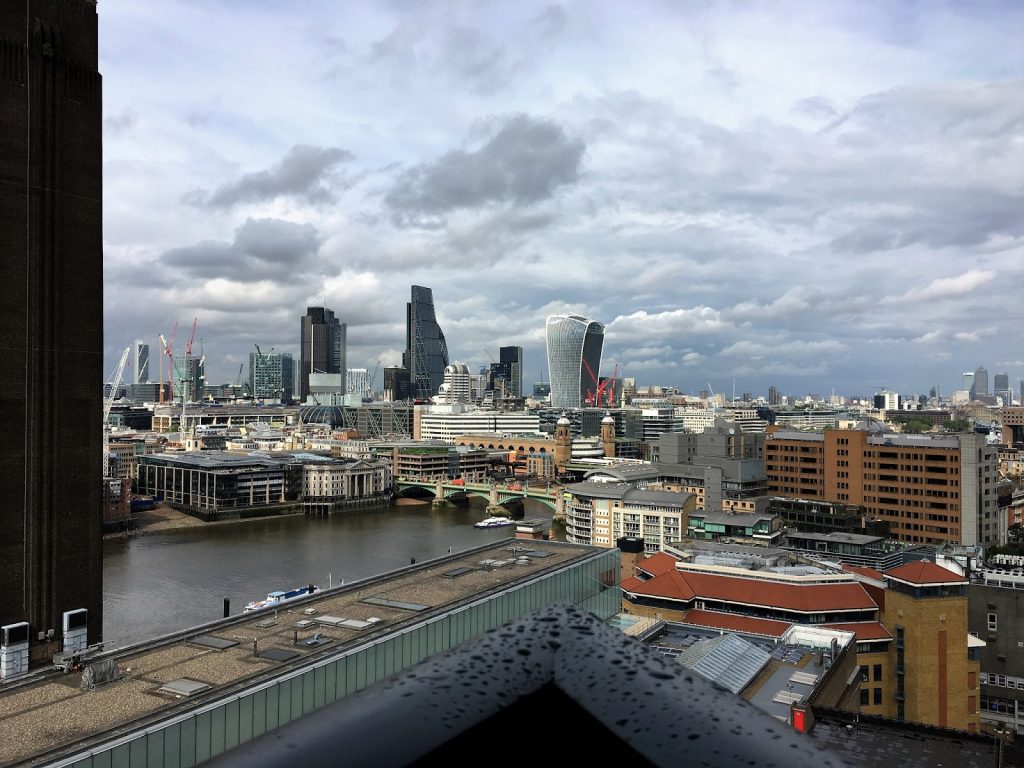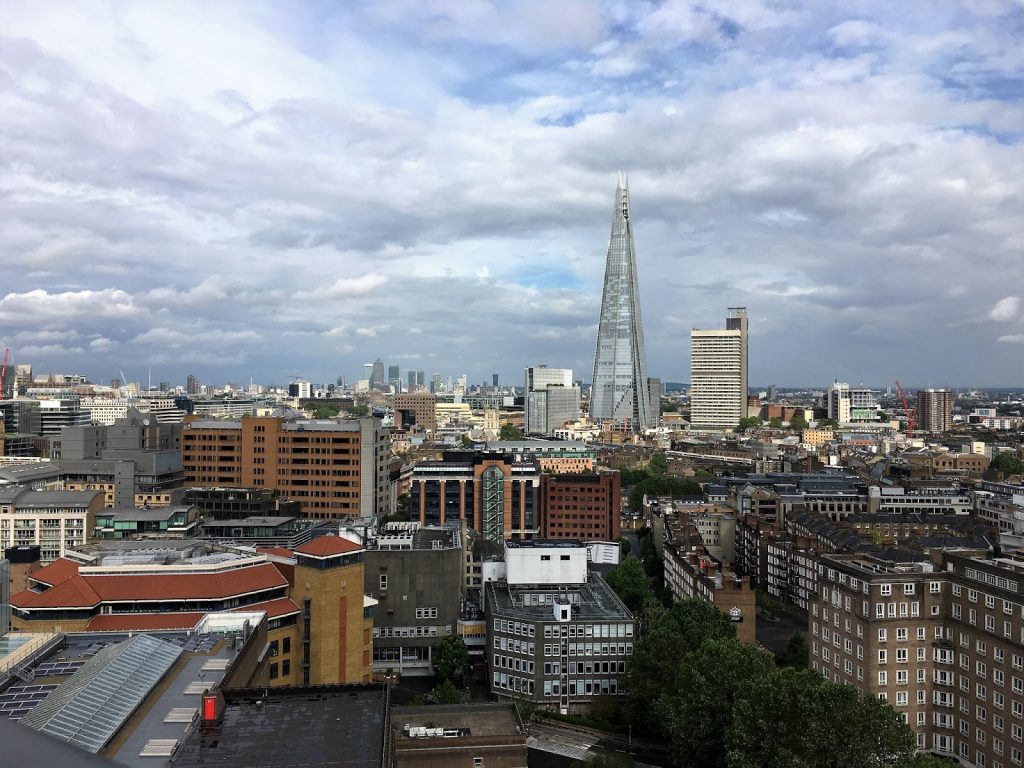 What about the art? I'm more of a painting/sculpture art lover so some of the more abstract items left me unmoved. There are very few paintings and a lot of very new work but some familiar names and some intriguing pieces drew me in and I did find something to enjoy in most of the rooms. It feels new, contemporary, bold and, of course, challenging.  Here are just a few examples to give you an idea of what is on display:
There are restaurants, cafes and bars in the Switch House as well as existing Boiler House offerings so there is plenty to refresh you as you explore these 2 extraordinary buildings.
For more information check out their website.