"Moving the Design Museum to Kensington is the most important moment in my design career – so far"! was Terence Conran's inspiring remark at the preview opening of the new site on Kensington High Street, London. He's put a lot of his own money into the development and move of this museum so he has every right to feel proud of this impressive new building.
Rising from the relic of old Commonwealth Institute building, which has been derelict for over a decade. a new stunning home to showcase UK design in a world-class space has emerged.
As you enter, your eye is drawn up to the roof through an enormous atrium and the revolving words 'designer', 'user', 'maker' are a splash of colour against the gorgeous pale wood and pale marble of the stairs, walkways and walls.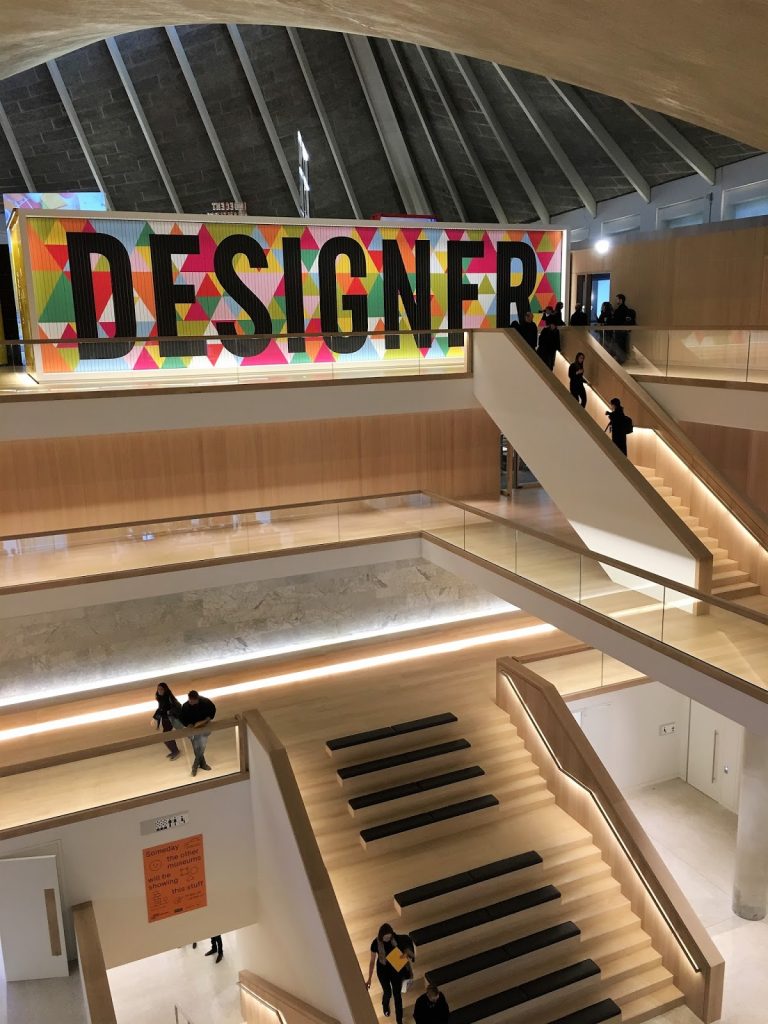 The shapes and angles in every direction remind you that this is a museum for architecture, as well as design, and I spent much of my visit just standing and enjoying this stunning space.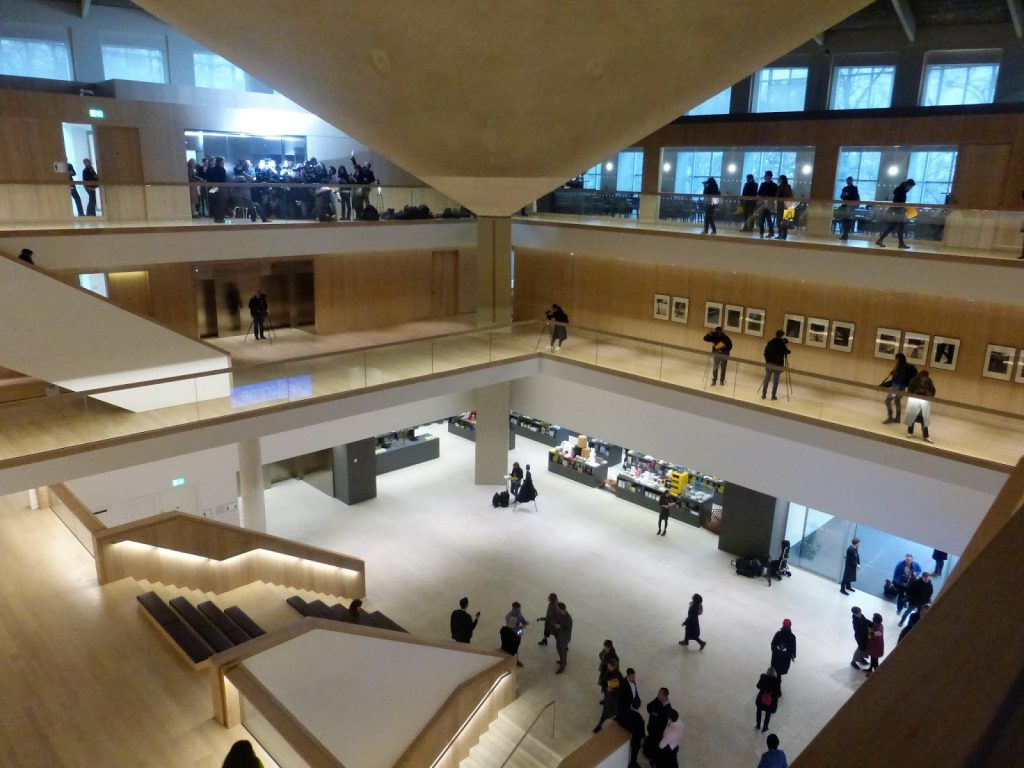 Good design is everywhere, including the museum map which takes the form of a tear-off sheet, reminiscent of a toilet roll! The sleek lines and use of natural materials are so attractive and reminiscent of the new Tate Modern.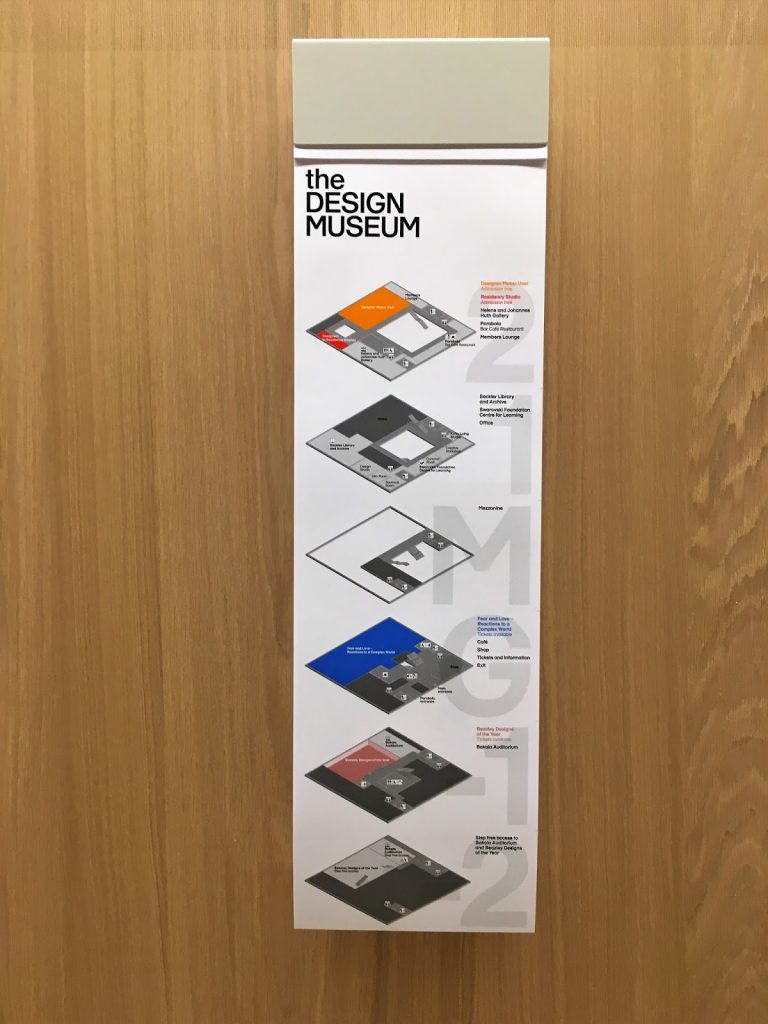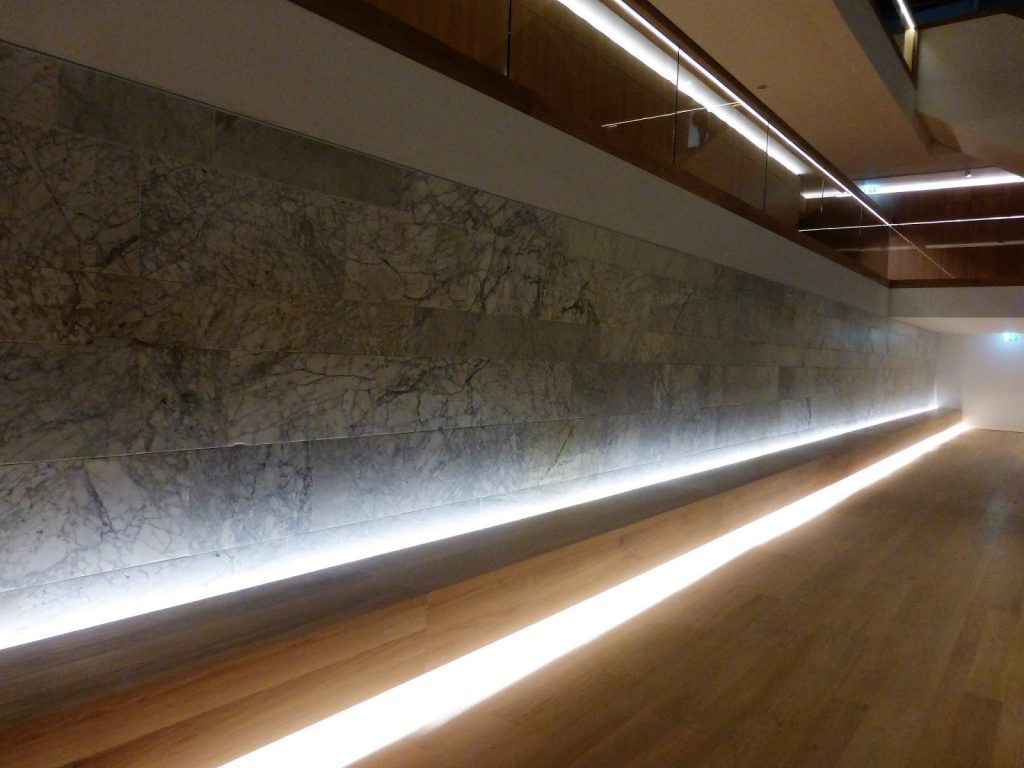 There are 3 exhibitions to visit, however, it should be noted that only one of those is free and my favourite, the Beazley Designs of the Year will cost you £9 for an adult ticket. The Beazley gallery has great displays of designs in a wide range of applications from bikes to clothes to ceramic 3-D printing, however, it was the section of design used to save the environment that caught my eye. I love to see designers looking at the possibilities of improving the lives of poor people and caring for our world. Here are a few:
A smog collector which turns it into a dense, carbon-rich powder that has been used in jewellery making: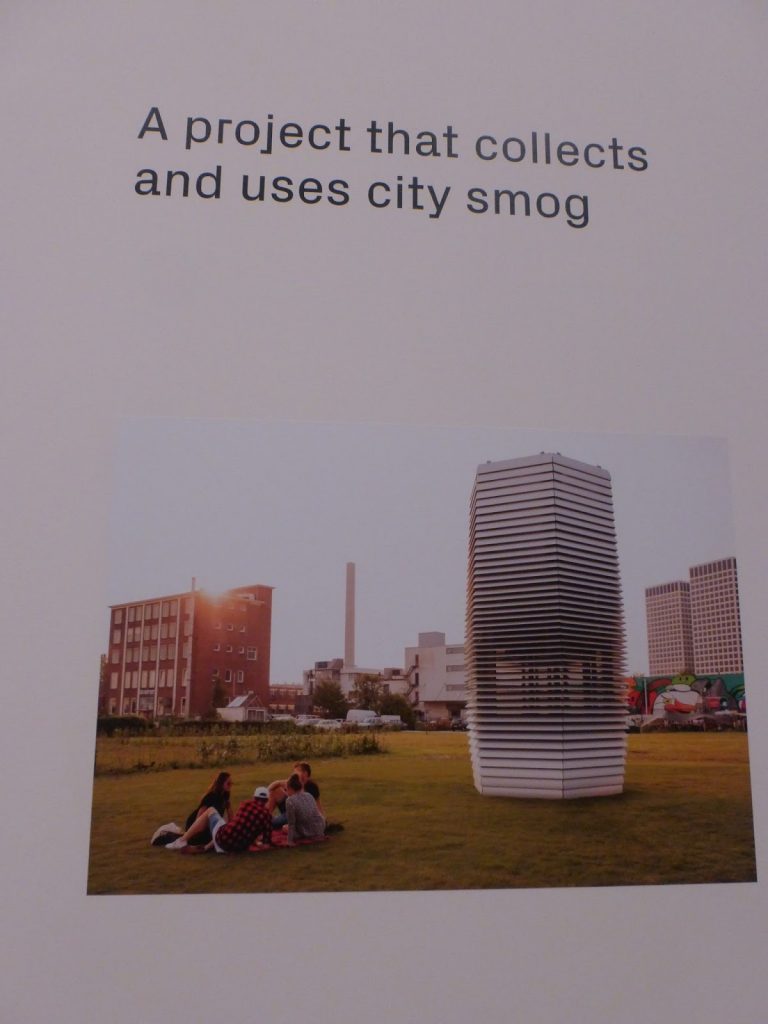 A book whose pages can be torn out and used as a filter which purifies water that is not safe to drink and makes it clean drinking water. The pages of the book have the instructions for use printed on them and each page can purify 100 litres of water so a book could last a family a year!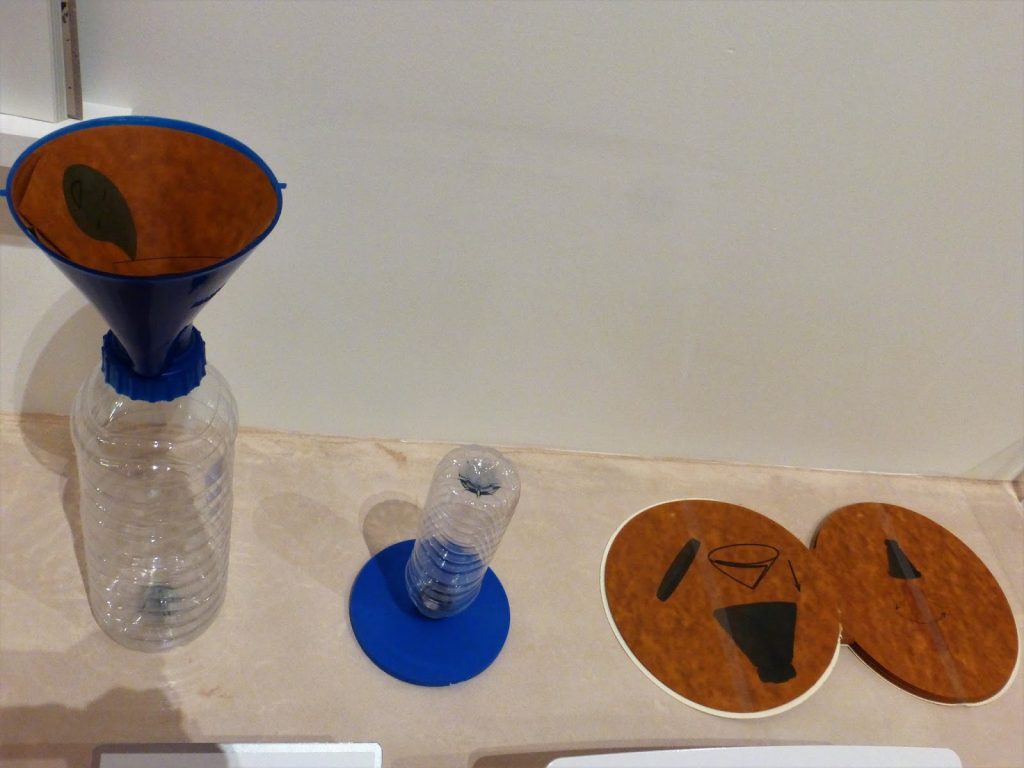 Trainers made from recycled plastic found in the oceans: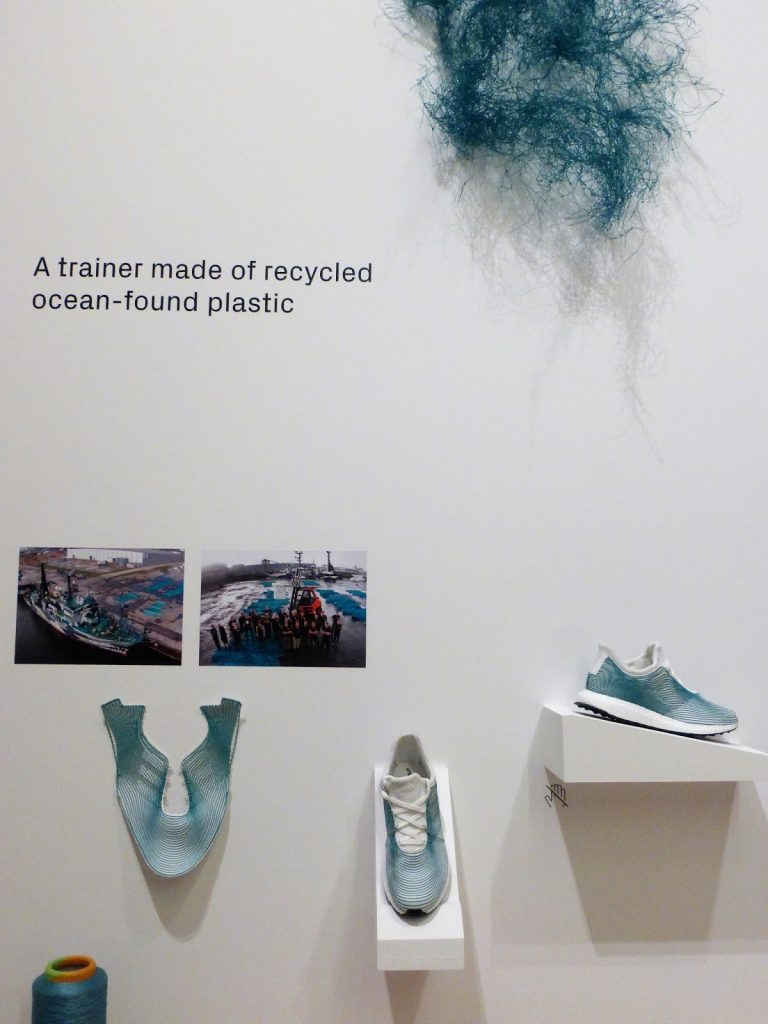 As someone who has a very small London kitchen, the simple clever appliances designed in Japan for MUJI looked spot on. I was told that the objects you use most often have been designed with curves to make them easier for us to adapt to and feel comfortable with.  The item with the spoon is a mini rice maker – clever!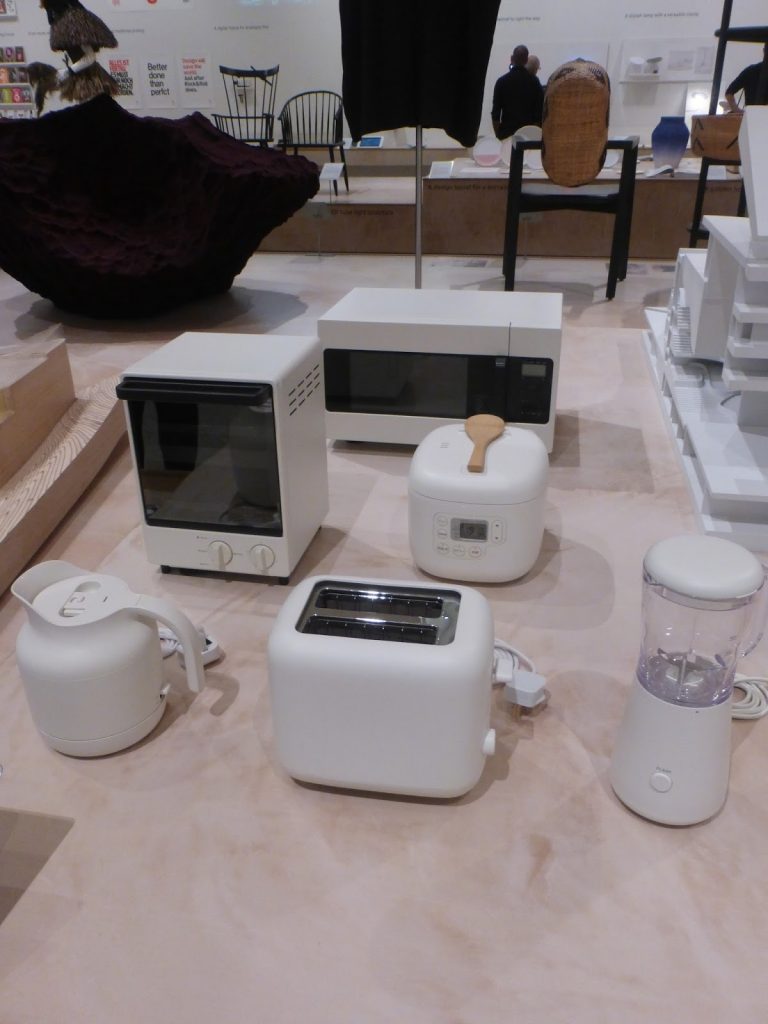 The free to visit areas in the Designer, Maker, User section has a great timeline of design which was well worth a read and a wall of oh so familiar products celebrates the style of objects that shape our everyday lives.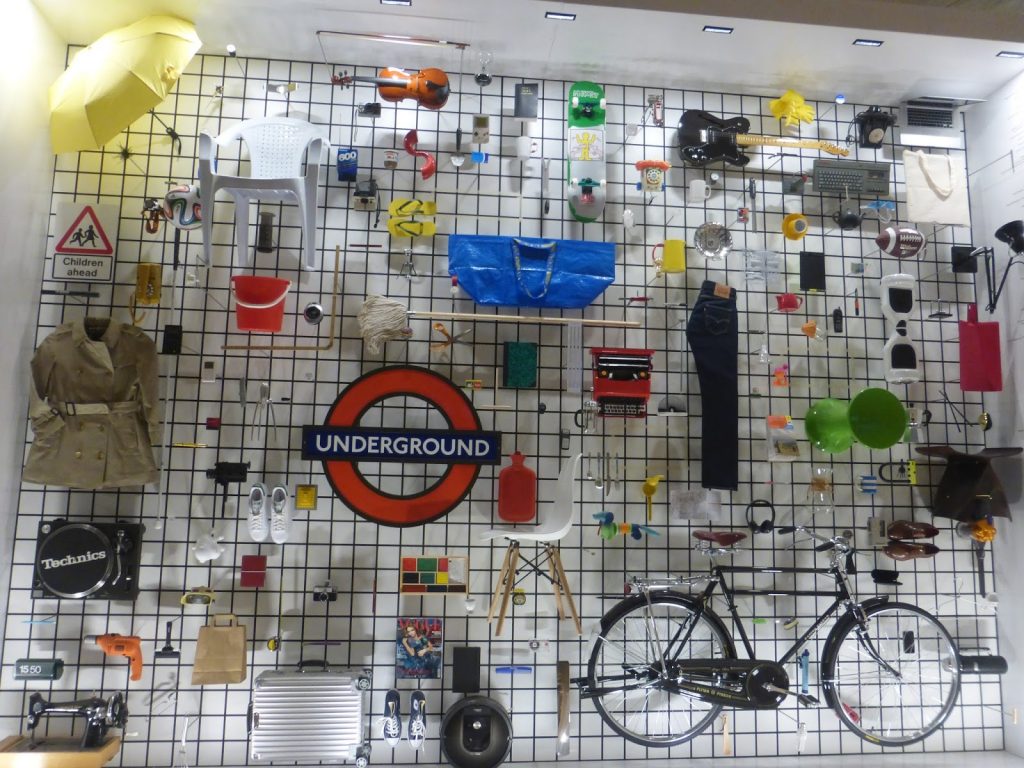 The other ticketed exhibition is Fear and Love, where you can explore the work of 11 innovative and thought-provoking designers.  Immediately, you are drawn to the robot, Mimus, as 'she' is moving around in her perspex box with that robot noise they make. I chatted with the designer and she showed me how Mimus is programmed to follow visitors around and look closely if she interested in them.  It's rather spooky and not quite as endearing as the designer thinks…
There's more 3 D printing, wearable technology, a beautiful display of wool to demonstrate a machine that is able to separate fibres by fabric and colour, giving us hope that landfill for clothes may be a thing of the past: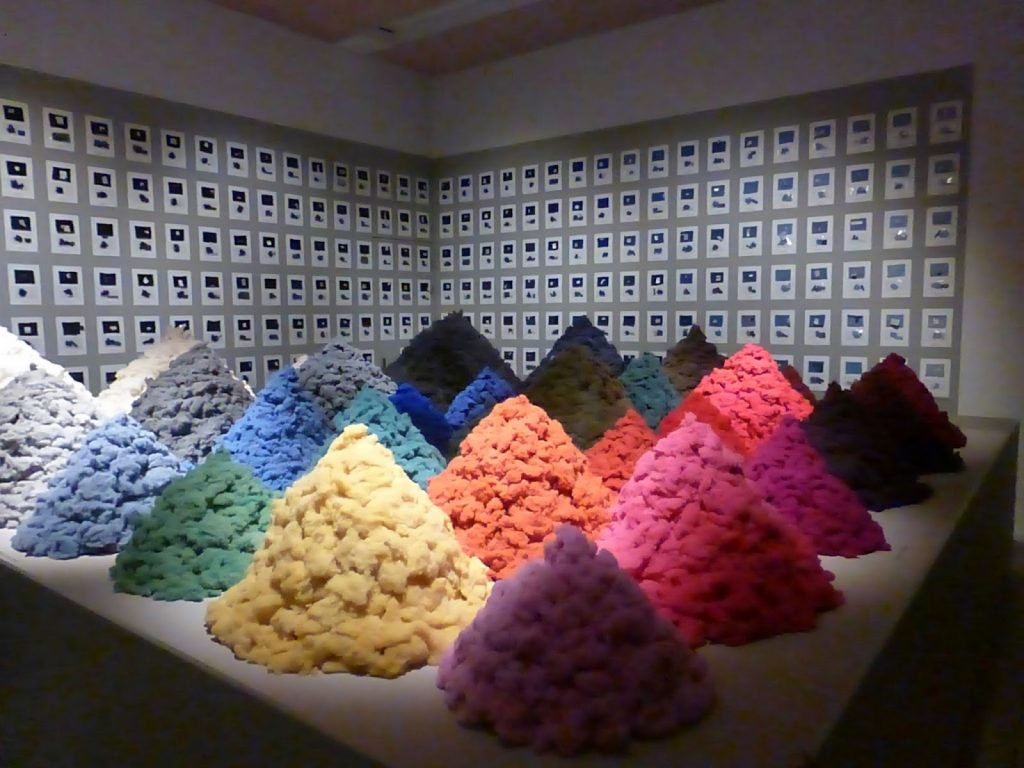 The exterior and the roof remain of the original Commonwealth Institute building remain as well as this splendid 1960s map which left us wondering what the difference was between the cream and the brown countries?  The original stained glass windows have also been retained and can be found by the shop.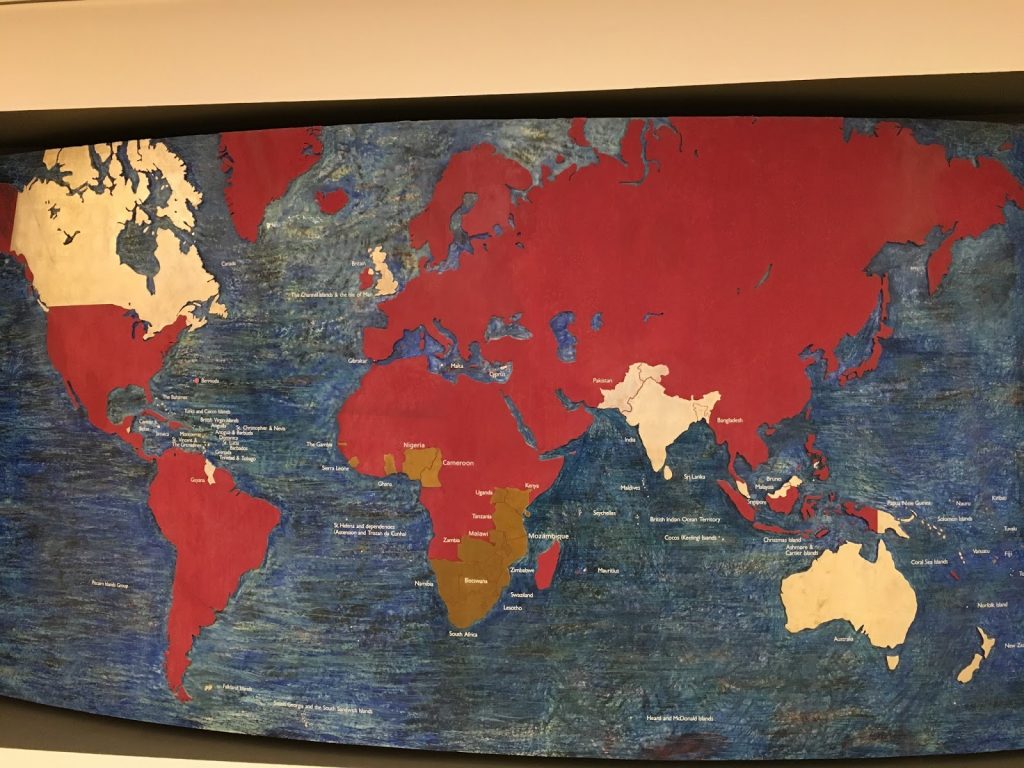 As Sir Terence Conran said, this museum will "educate, inspire and delight future generations and truly make a difference to the world around us." Sir T and the Director Deyan Sudjic placed a great deal of emphasis on the importance of the creative industries to the UK economy and the UK's place as a world leader in this area. Sir T feels strongly that government needs to "appreciate the importance of design to the quality of life of citizens and to the economy". On a lighter note, he loves the building so much that Sir T said: "I feel I'd like to live here"!
Of course, there is a top quality, good looking shop awaiting you and to spoil visitors even more they have 2 shops, one inside the museum and the other in one of the new residential buildings as you come across just off Kensington High Street.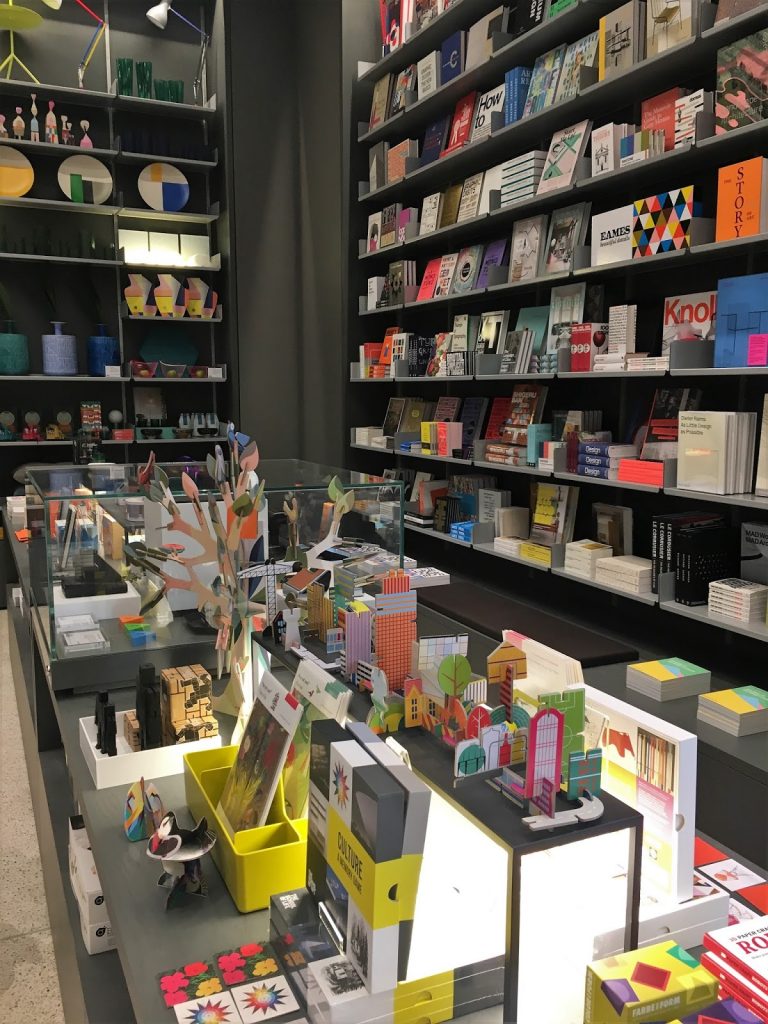 More information about the new Design Museum here, including opening times and ticket prices.