London looks brilliant any time of the year but in the build-up to Christmas London dresses up in its very best festive lights and trees pop up all over the city.
I'd love to show you a few of the fabulous sights to enjoy right now in London.   Covent Garden is a good place to start as they have the best tree, in my view, and fabulous lights. This year's theme is mistletoe – ahhh.  You can shop for gifts and enjoy some refreshment as you explore.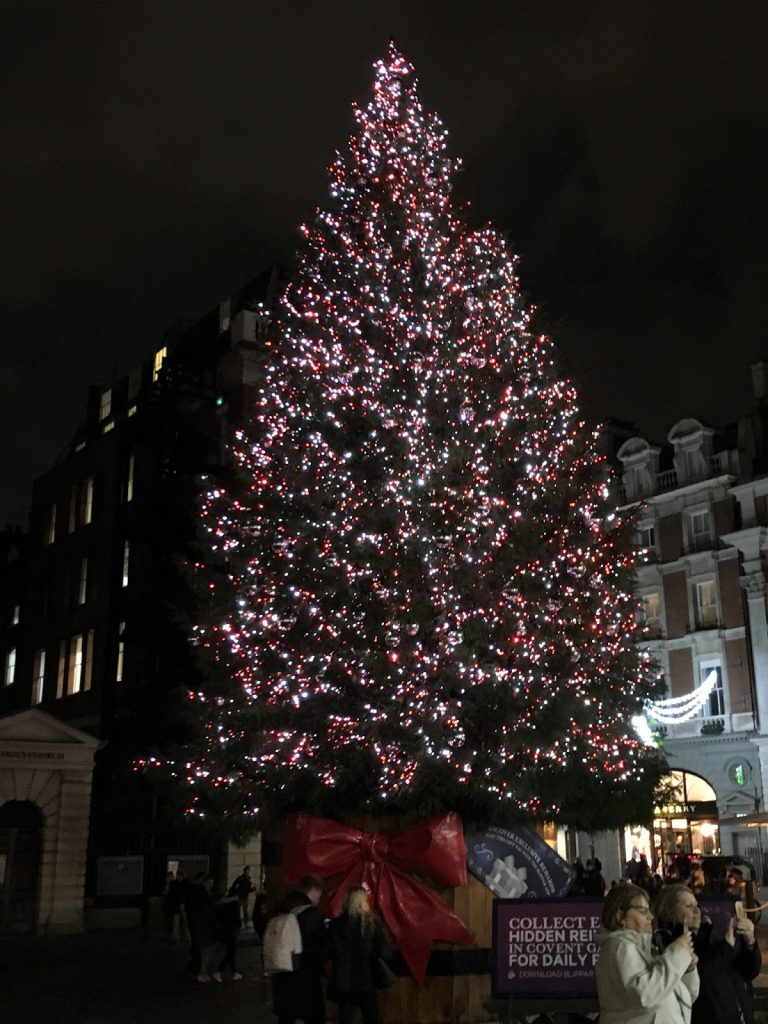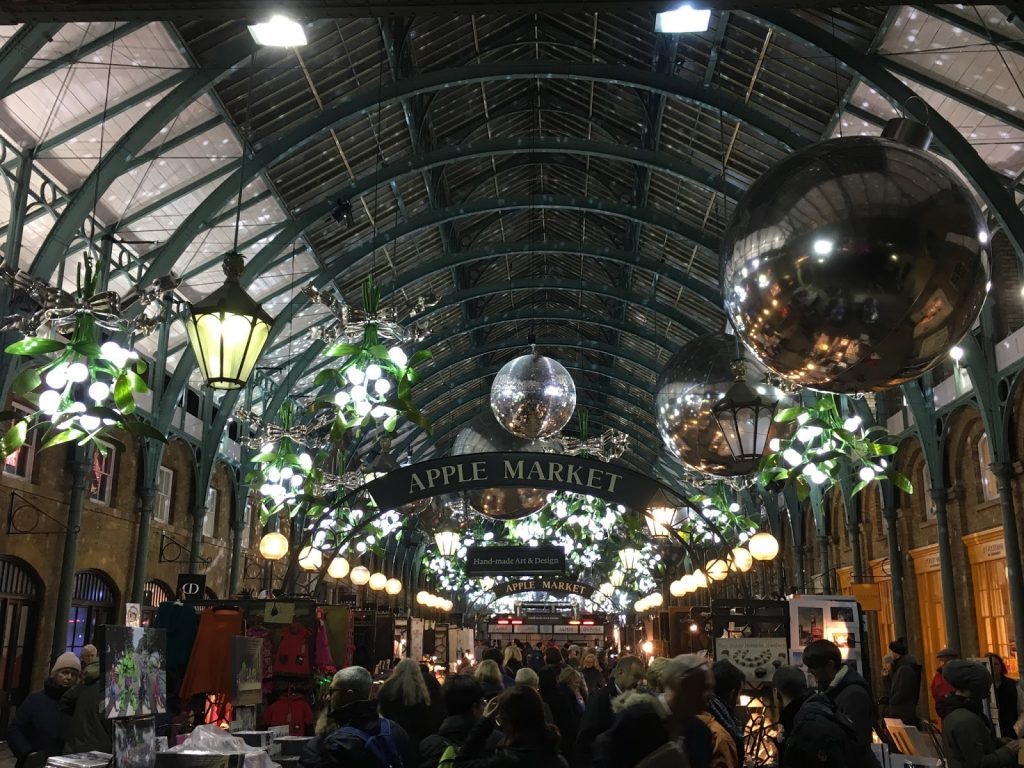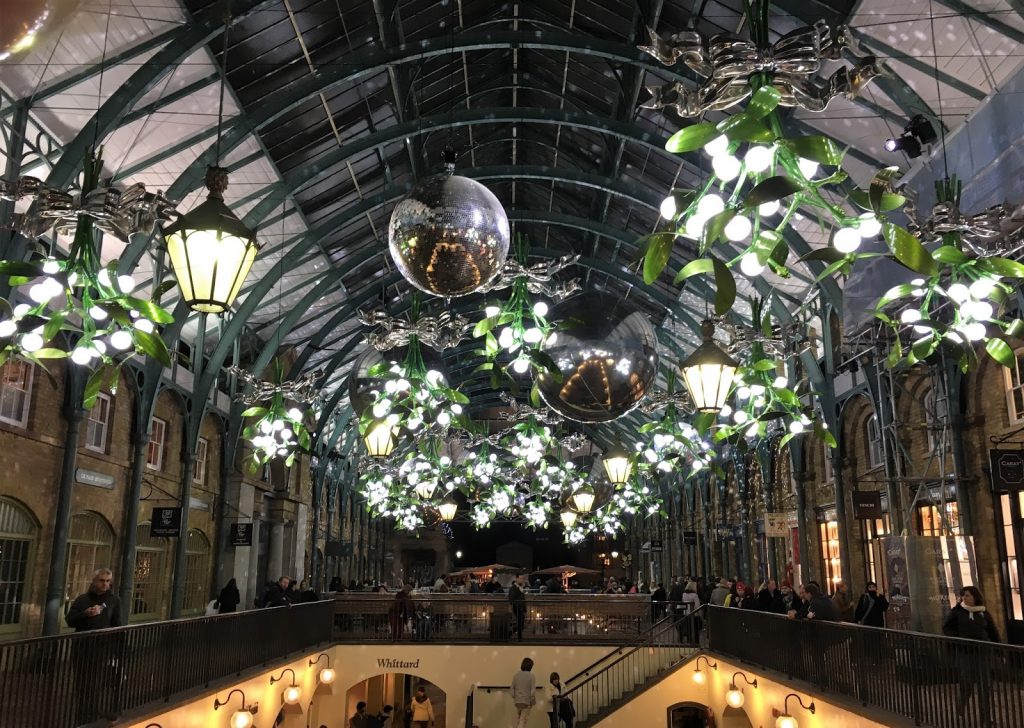 The Queen's grocer (they have a plaque to prove it!) has some really unusual windows this year including the boy and the Brussel sprouts and the turkey having a tug of war with a chopper! They are all beautifully crafted in the strangeness.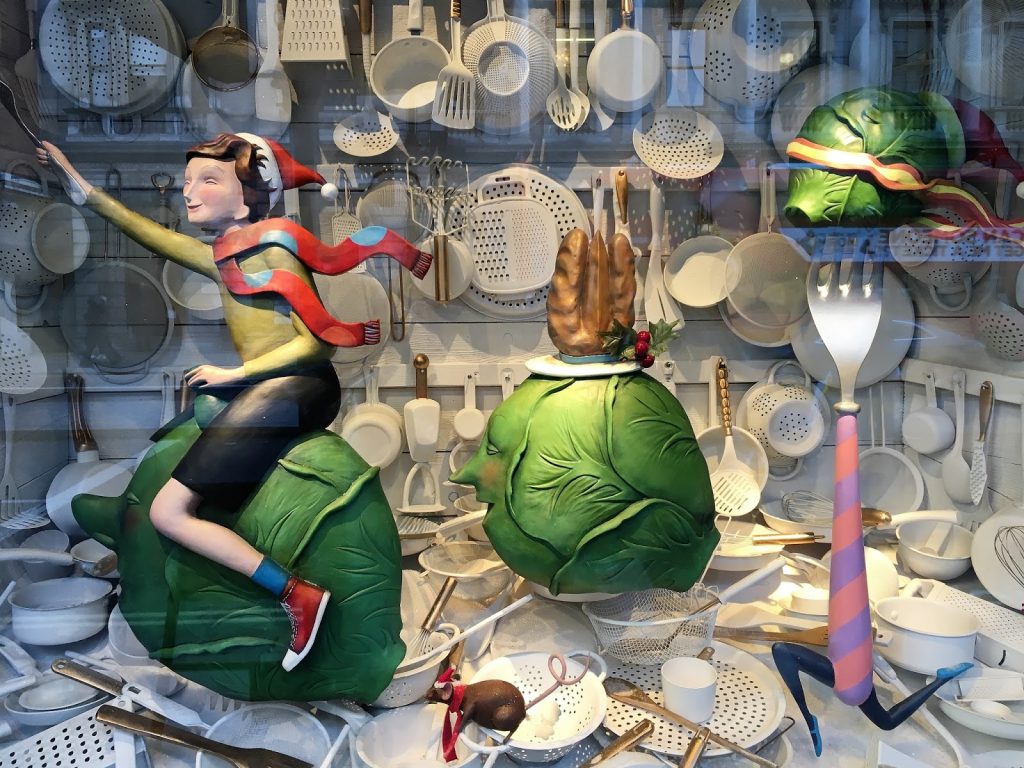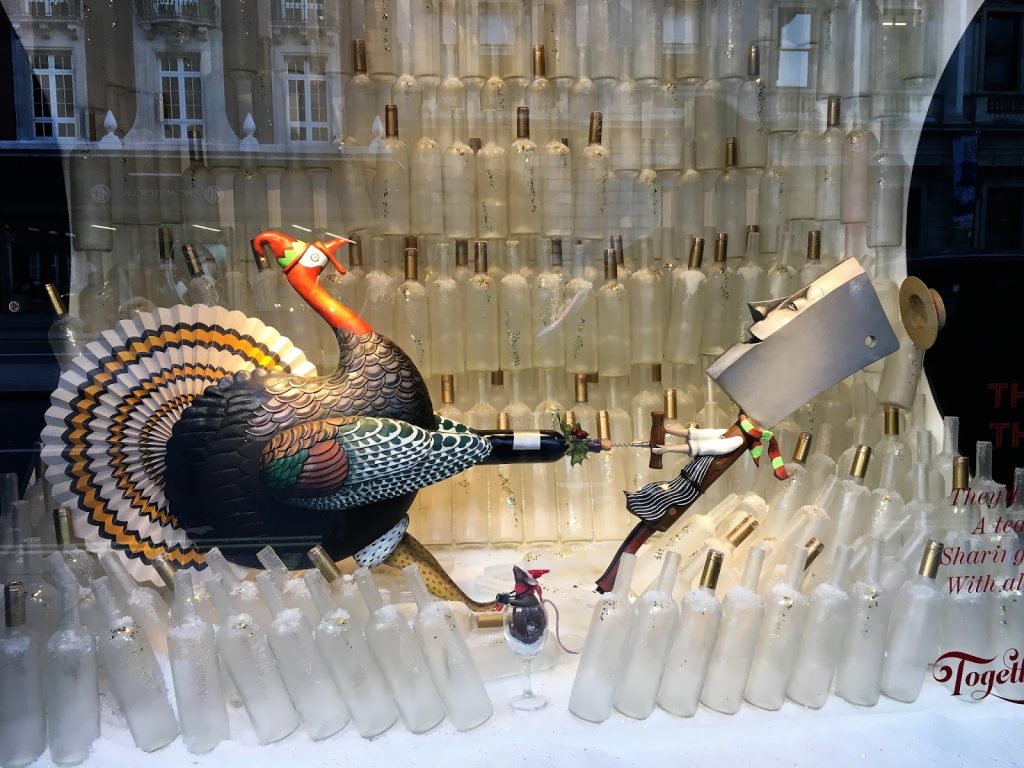 Last year Regent Street had an epic fail with their decorations which were far too dark to enjoy so it was a relief this year to see the light, bright and very sparkly angels that cover the full length of this famous shopping street.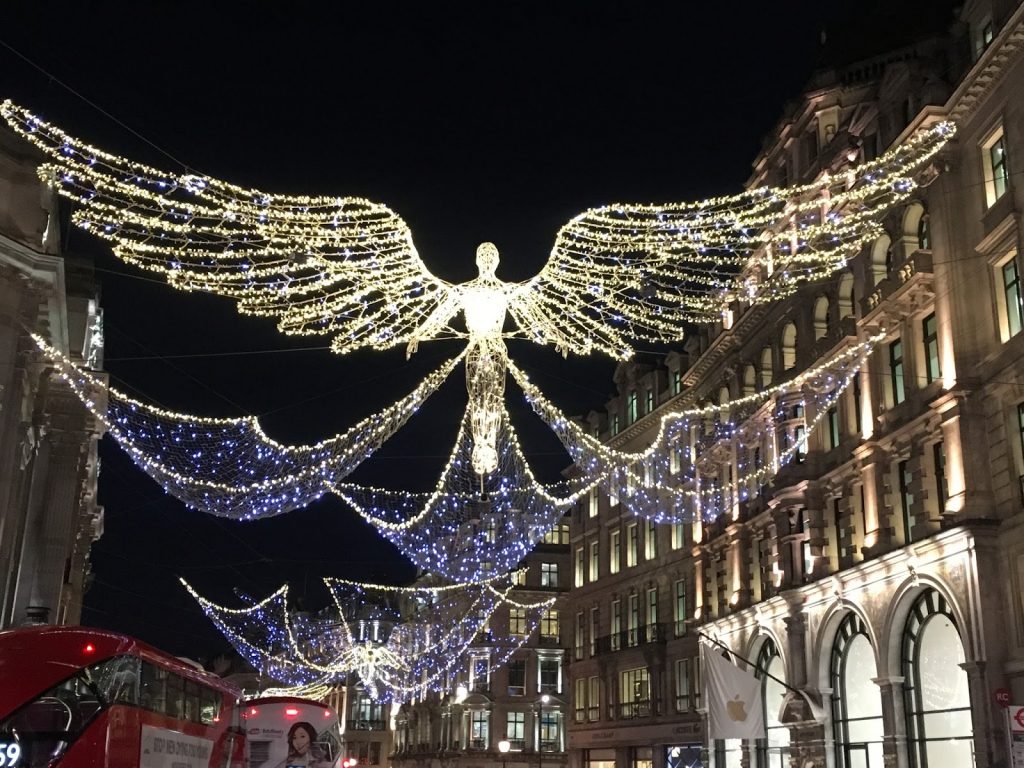 Kew Gardens goes all out with their illuminated trail which sells out so fast I missed out last year so was determined to book early and was entranced by their lights.  The high point was a laser and lights show on the palm house, hard to photograph but here are a few to give you an idea of the magic.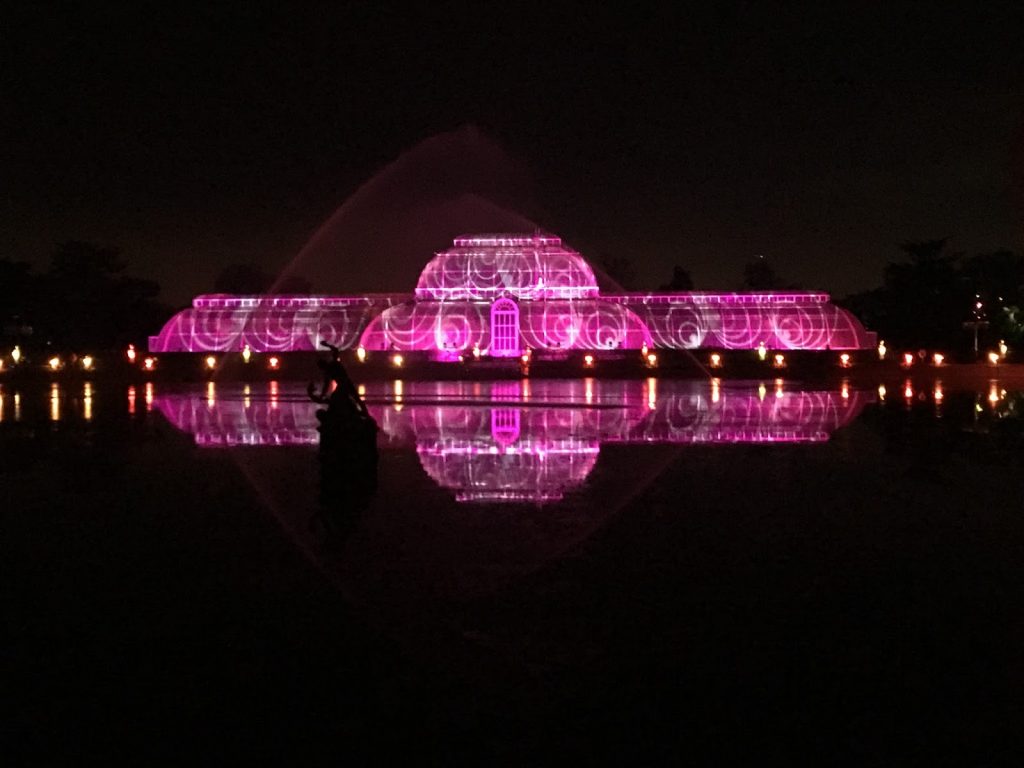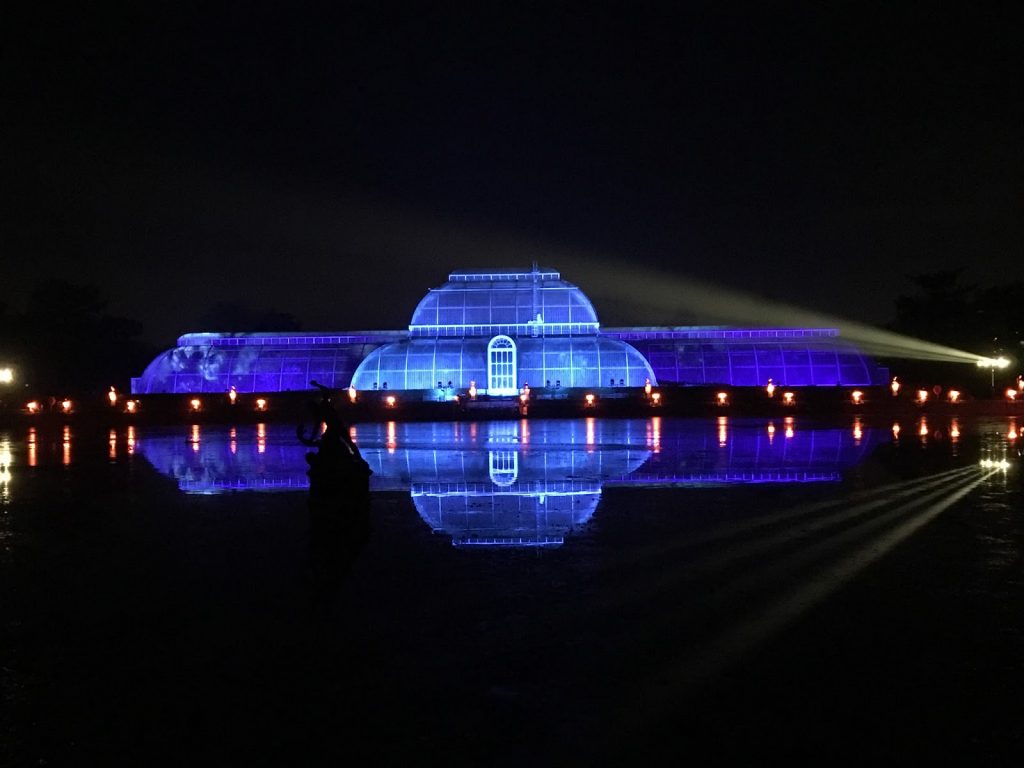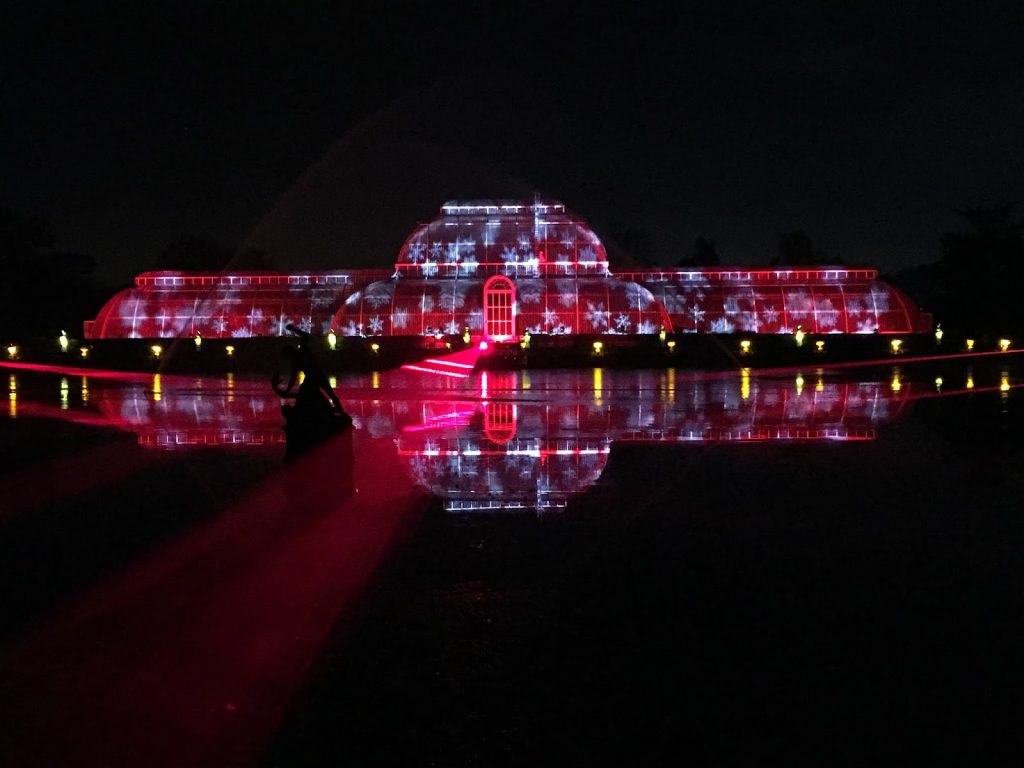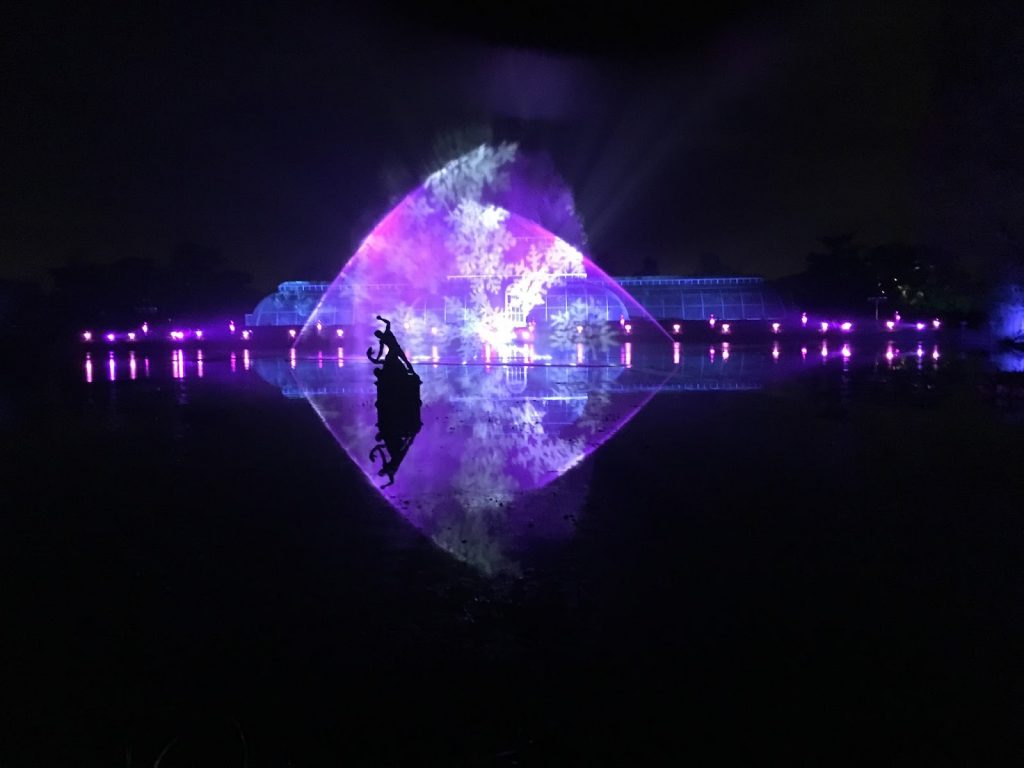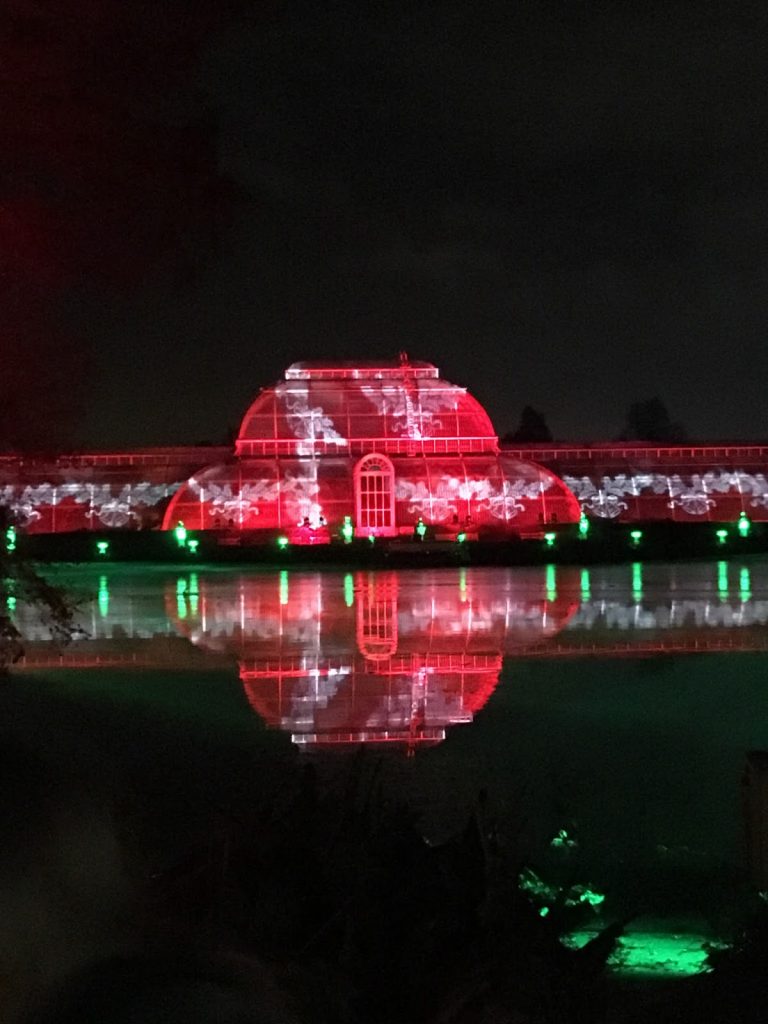 Ice rinks pop up in all of London's most iconic sights:  the Tower of London, Somerset House and the Natural History Museum: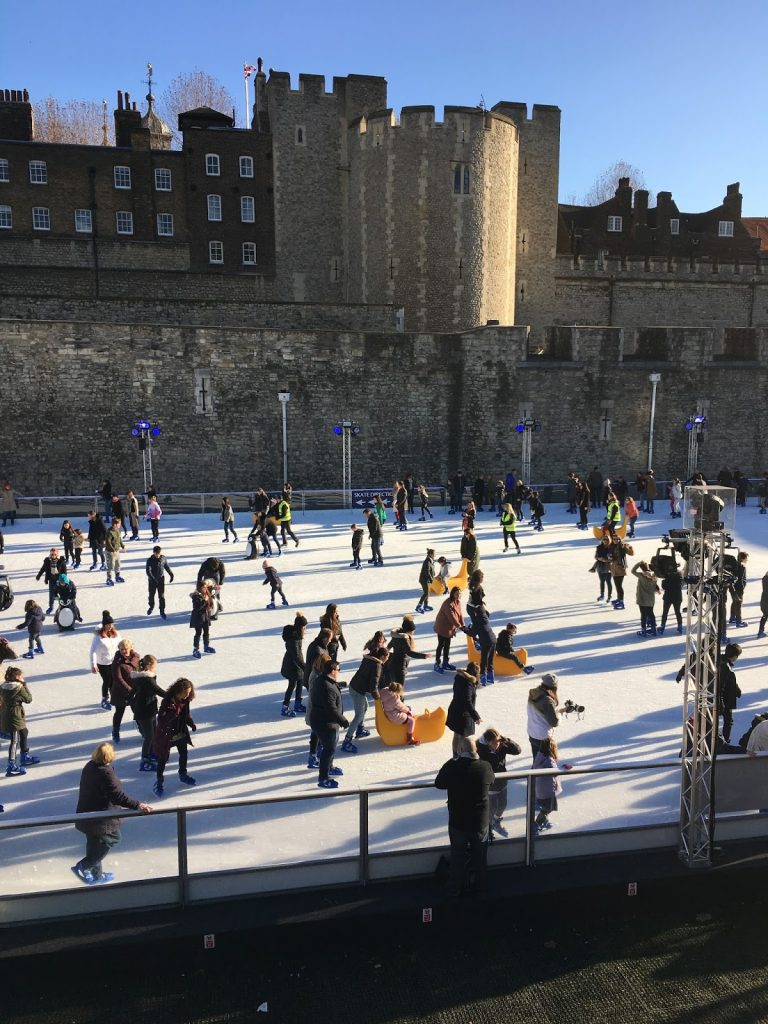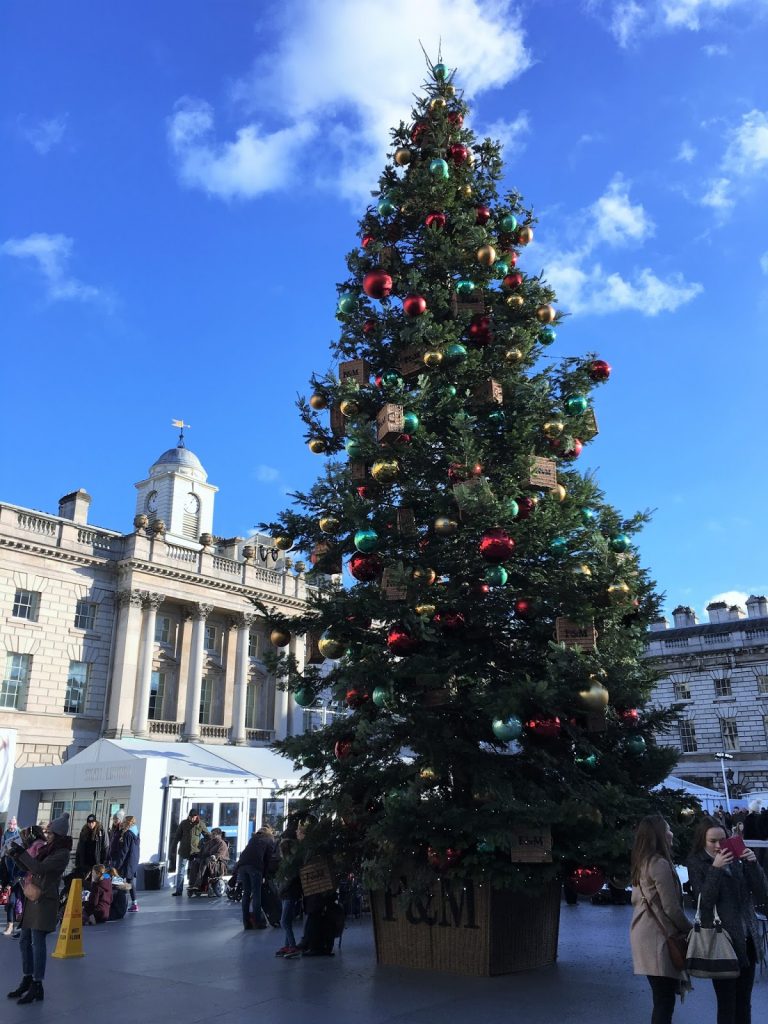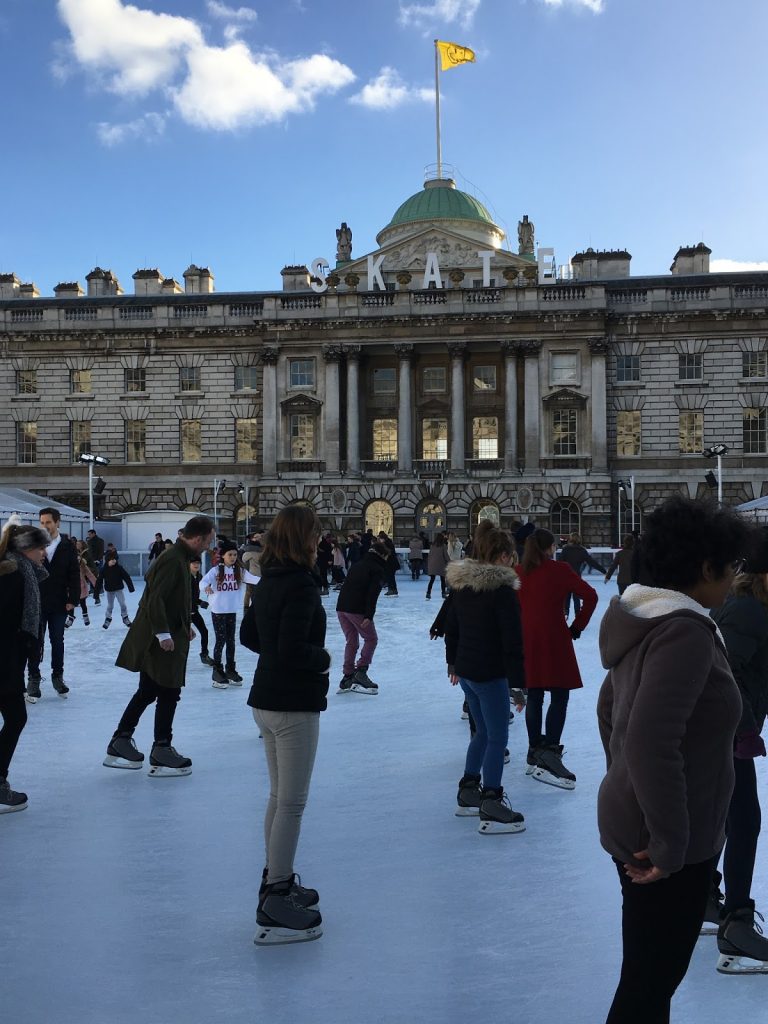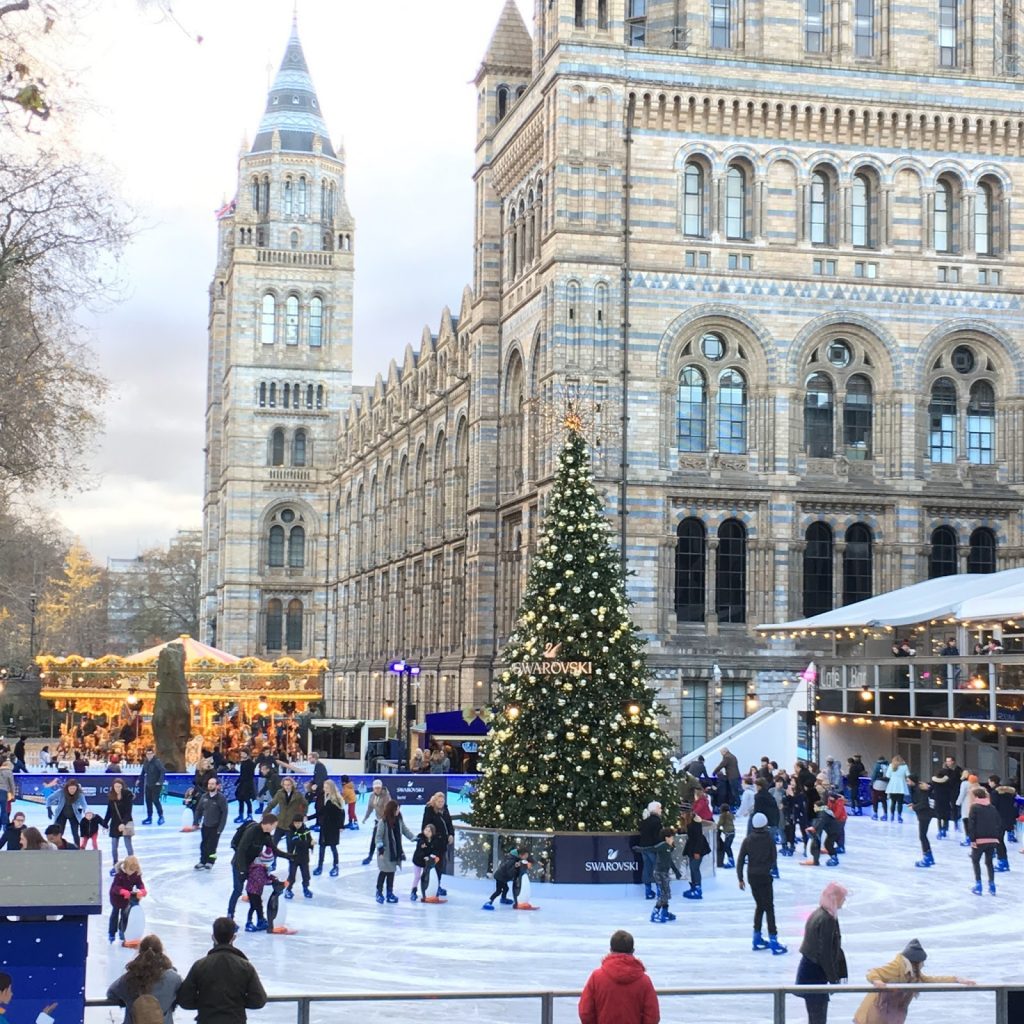 Talking of ice, one of the more unusual trees was to be found at Kings Cross where a tree is trapped in an enormous block of ice.
The Strand didn't want to be left out and repeated last year's jolly decorations, as did Oxford Street: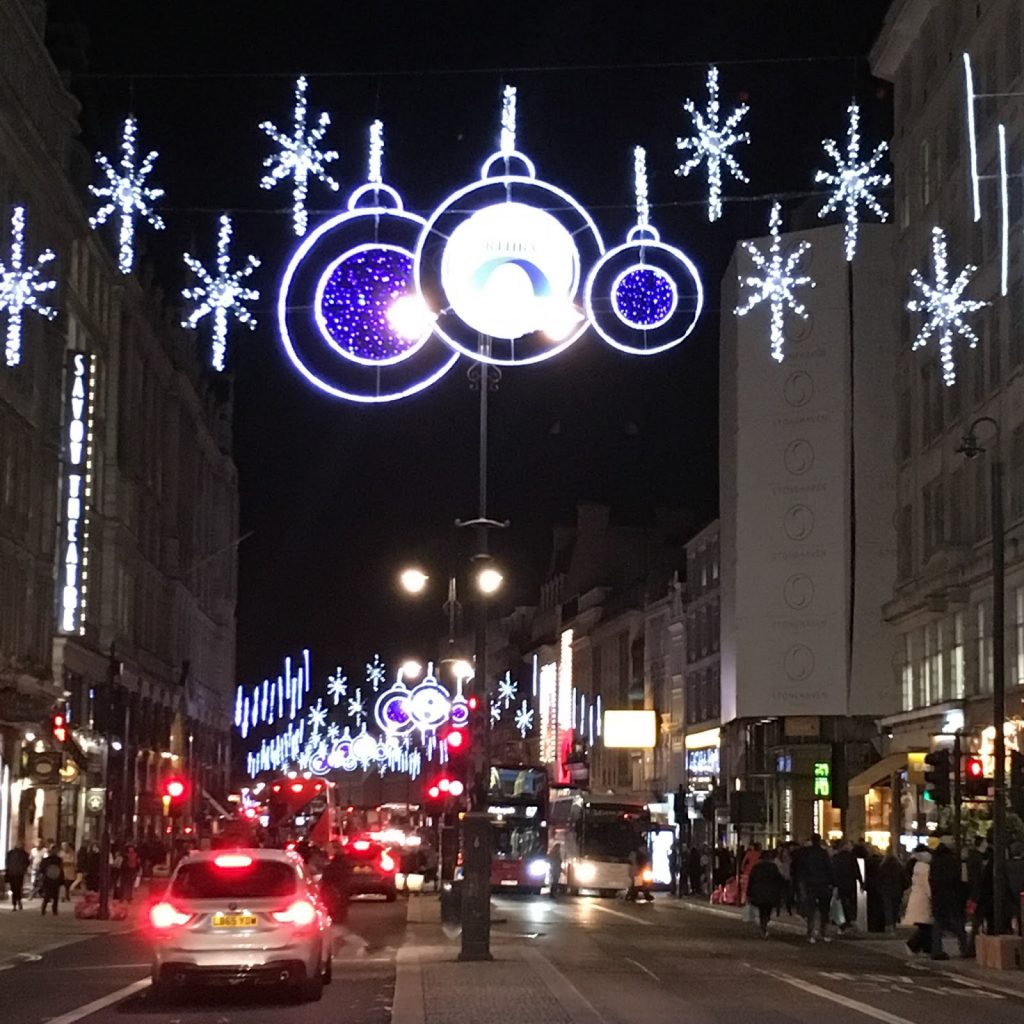 And finally, the best festive afternoon tea, happily consumed at St Ermin's Hotel: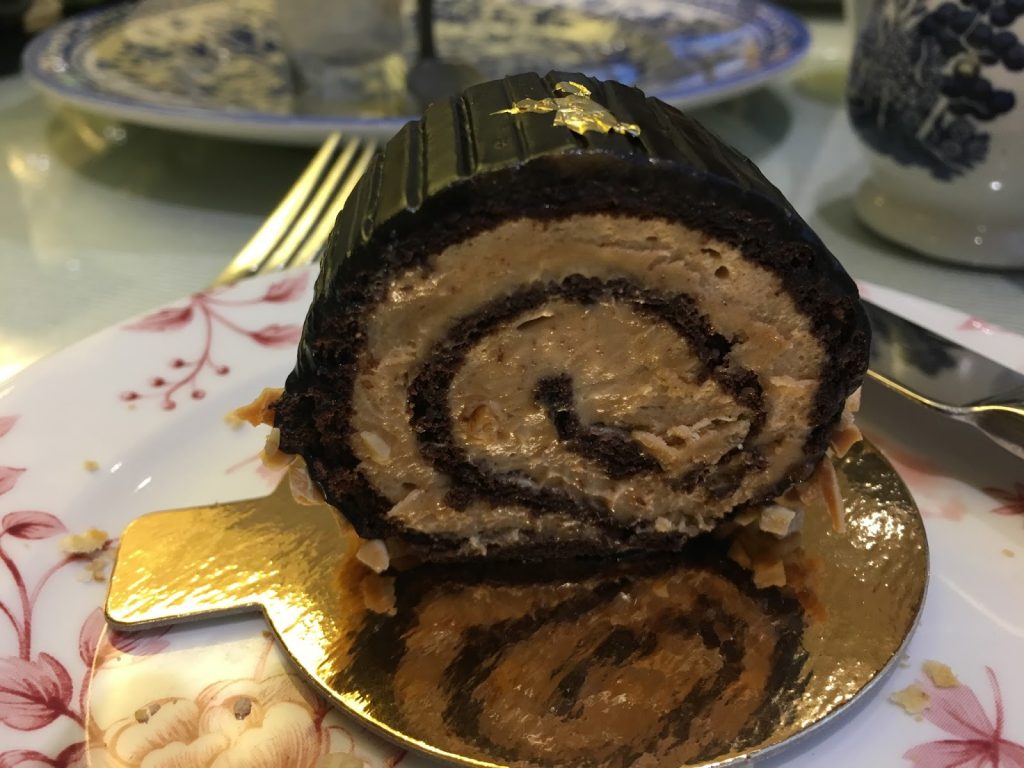 I hope you enjoyed a virtual tour around festive London, where it really is 'looking a lot like Christmas…'