Taking my first steps into the National Gallery for 4 months was quite a special moment.  I donned my lovely Yinka Shonibare designed mask, passed 3 sets of security guards and I was in!  Happily they are now open for everyone to enjoy – pre-booked only of course.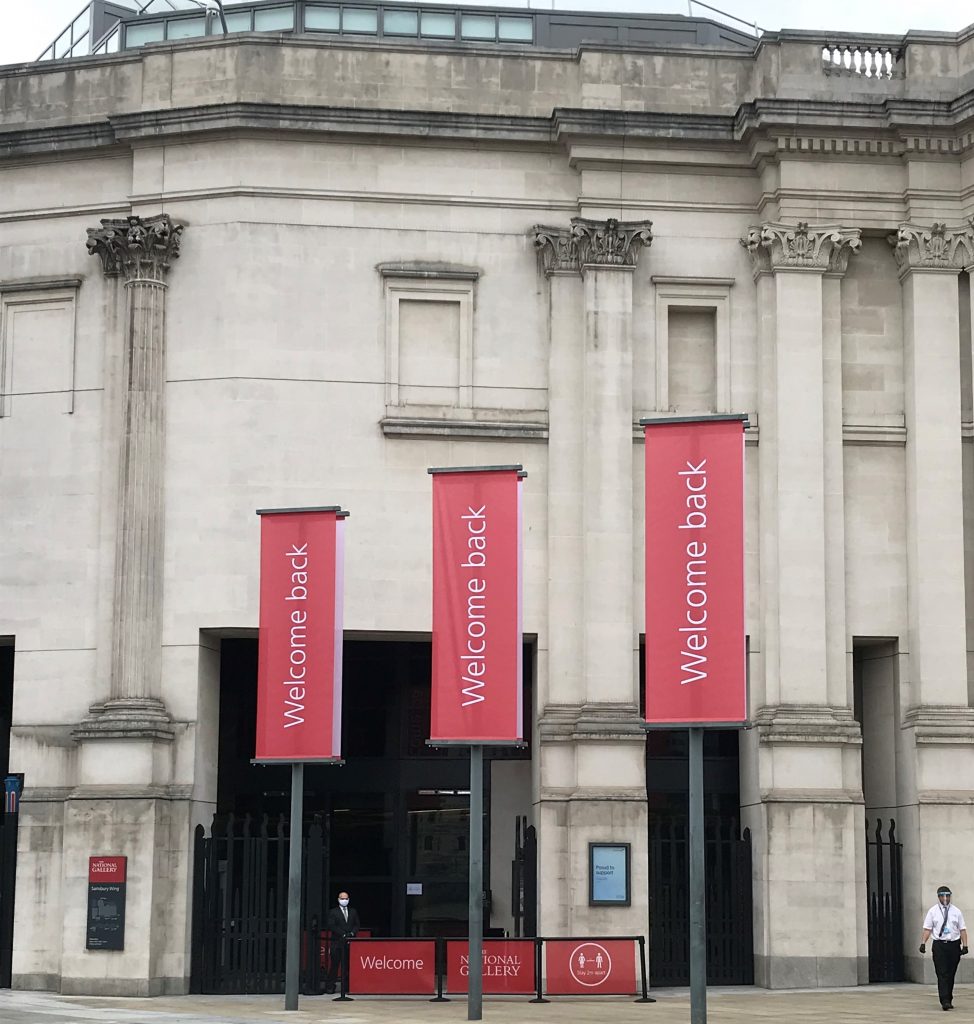 It was a press view and even then the entry slots were timed to space out the numbers so there were very few people in each room.  It was a rare and precious opportunity to wander through and see priceless works of art without anyone in front, not having to wait for a tour group to vacate an iconic painting and being able to take all the time I wanted with each work.
How was the experience changed by the new Covid-19 rules?  Masks for visitors are recommended but not compulsory but let's all do it.  The gallery attendants and shop staff are all wearing visors or masks.   Entry is by timed pre booked slots only and there are 3 one way routes around the gallery offering different art tours each taking 25 or 35 minutes. I did them all and popped into the Titan exhibition – because I could!  You could spend days here and not touch the surface but I had a couple of hours so here is a random collection of my hightlights, mostly old favourites but a few new pieces that caught my eye.
The A art tour takes you round the medieval and Renaissance masters.  I picked out Giovanni Bellini's elegant doge portrait:
This painting by Meindert Hobbena called The Avenue at Middelharnis stood out and was a new work to me
Art tour B takes in a wide range from Rubens to Van Gogh through Rembrandt, Caravaggio and Turner.  This tour takes in 3 of my favourite painters so please enjoy with me the following: Rembrandt, Turner and Van Gogh.
I nipped into the Titan exhibition to catch his poesie series, the six works are reunited for the first time in four centuries.  This pair show Diana and Callisto and Diana and Actaeon
Route B takes you through a brand new gallery, number 32 which has emerged from renovation and returned to its original decorative scheme, in time for the reopening.  It's a magnificent sight with a stunning ceiling and great work on the walls.  It is the largest room in the gallery and is showcasing Italian Baroque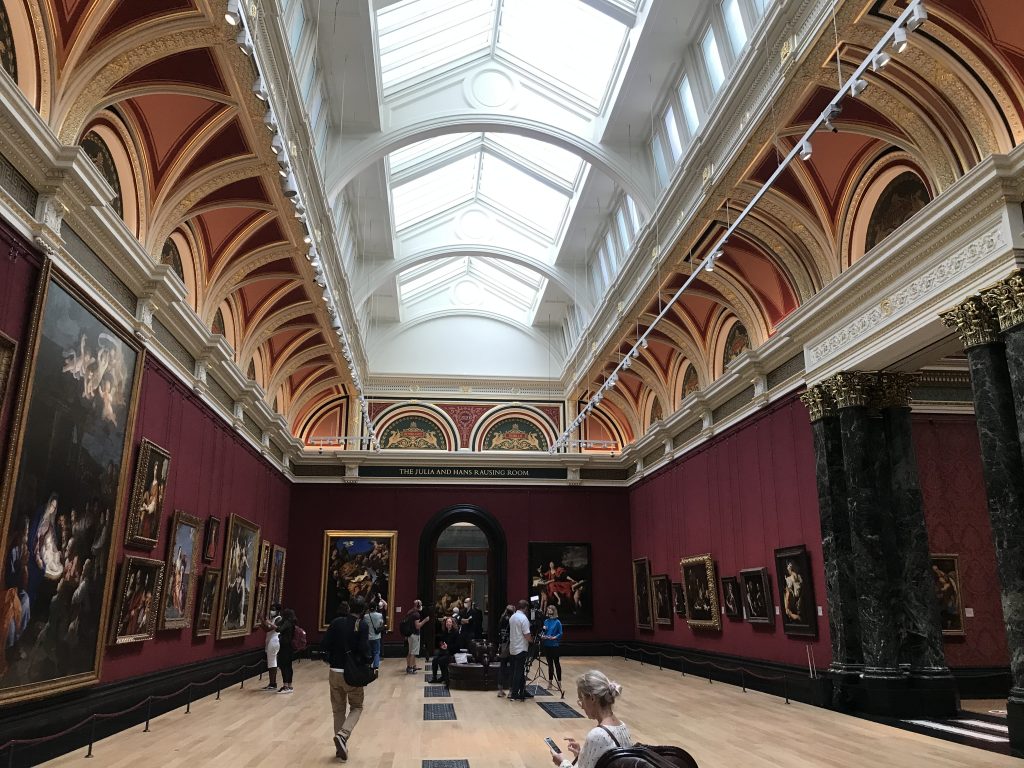 My favourite work in gallery 32 is this recently restored masterpieces by Artemisia Gentileschi who is due a solo exhibition soon, dates to be announed.
Route B crosses over with route C and offers us Canaletto, Hogarth, Gainsborough and Constable and back through my favourites of Van Gogh and Monet.  Hard to chose  between the wonderful work on this route but here is a small selection: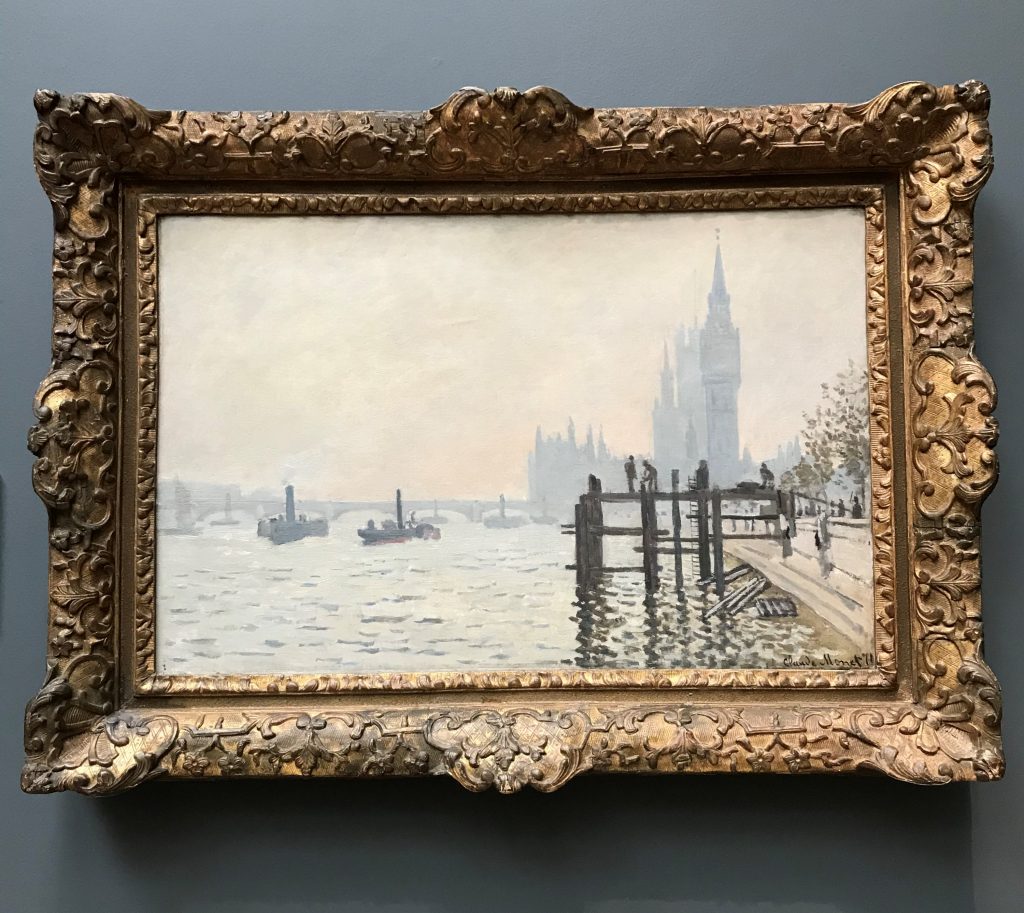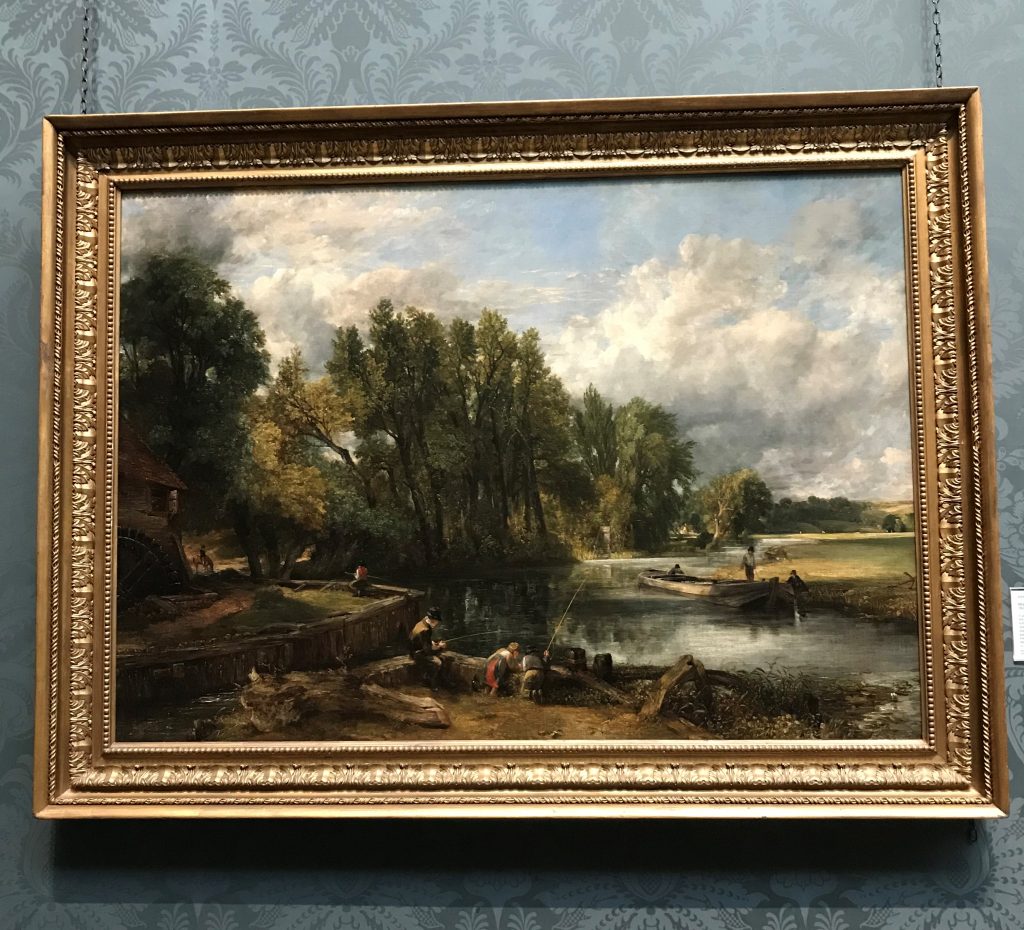 This dramatic work captures the scene just before the awful beheading of the 16 year old Lady Jane Grey,
Here's a typical shot from my visit – empty rooms, attendants wearing a visor and one way arrows on the floor:
There is so much more to see and enjoy at the National Gallery so book yourself in for a return to art but don't miss the excellent shop which is fully stocked and offers great souvenirs and gifts:
The National Gallery's full info is on its website: https://www.nationalgallery.org.uk/
Full disclosure:  a visit to the National Gallery is free except for special exhbitions such as Titan. I was invited by the National Gallery to visit on their press reopening day but this does not influence the content of my blog.