London's Design Museum doesn't often come up on the list of our most visited museums but it's well worth a look. Located just next to Tower Bridge, it was founded in 1989 by Sir Terence Conran to encourage everyone to appreciate the value of design and looks at all types of design: product, industrial, graphic, fashion and architectural.
Now celebrating its 25th anniversary, the museum champions emerging and established talent. It's looking ahead to an exciting new phase when it moves home at the end of 2015 to a much larger site in Kensington near to the great museum quarter where you can find the V&A, Science and Natural History Museums.
The current site hosts a wide range of temporary exhibitions and I saw 3 varied shows during my visit: Hello my name is Paul Smith (he seems to have taken over the outside of the building!); Time Machines: Daniel Weil and the Art of Design; and, Designs of the Year 2014.
My visit was prompted by the opening of Daniel Weil's show so I'll start with him.  I was lucky enough to have a curator's tour and Daniel himself was at the museum that morning. We learned about his life which began in Argentina until he left to come to London in late 1970 to escape political oppression and the formality of his architecture training. His graduation show from the Royal College of Art in 1981 was groundbreaking and his famous 'radio in a bag'  showed his love of deconstructing everyday items, taking them away from their conventional box shape and it feels contemporary even today.  He had put the word 'radio' on the piece so people would know what it was! I really liked the one with a musical score printed on the plastic cover and could see it selling in a store like Muji right now.
He has turned his hand to so many other design projects from a pavilion at the London 2012 Games to babies bottles for Mothercare, shop fronts for Boots the chemist, to champagne coolers for Krug, to Swatch watches and even album covers for Pet Shop Boys. A huge table displaying his sketches gives us some insight into the creative process. He brings wit, skill and invention to all his projects and dazzled me his range.
Daniel has a specific focus on time and his words 'time neither stops nor starts' greet us as we reach the top floor of the museum. He was showcasing a new range of timepieces which challenge our perceptions of how clocks can look, breaking up the conventional form so they look more like works of art (which they are) than functioning clocks.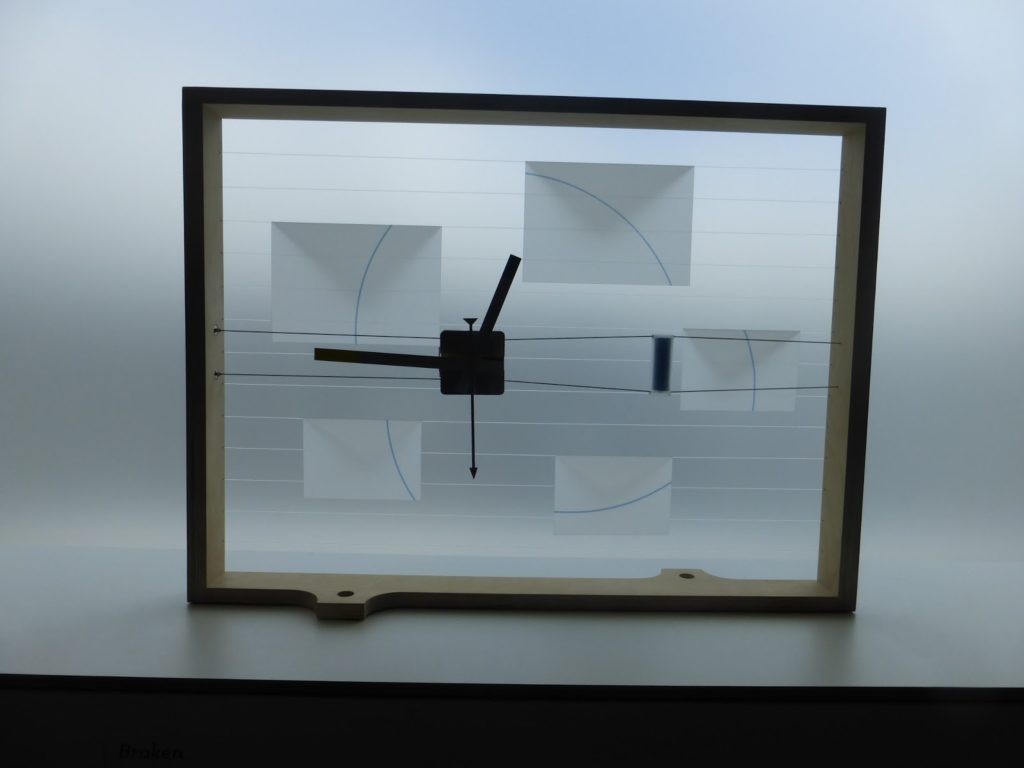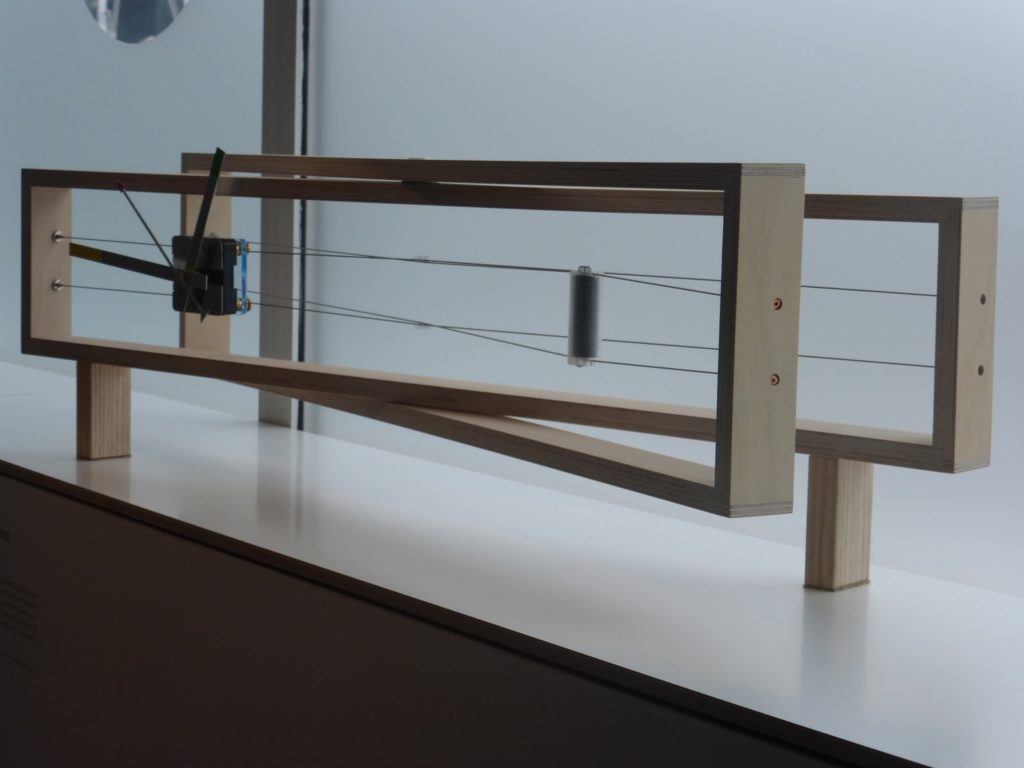 The Paul Smith show was heartwarming and inspiring. He dedicated all his work to his wife Pauline and he wears his success so lightly. One of the most successful fashion brands with shops across the world, he looks for inspiration all around him, saying literally anything can spark off an idea and loves colour whether it is loud and obvious or more subtle, even hidden in a jacket lining.
The 'Designs of the Year 2014' was a fascinating display of 76 creative ideas to improve our lives. The first photo lists most of them for you. There were too many great ideas to really pick any out but here are a few that I loved:  the display board to help you learn to write Chinese; a clever dye in syringes to let users know whether it had been used or not; and, the Lego wall calendar which somehow syncs with your smartphone!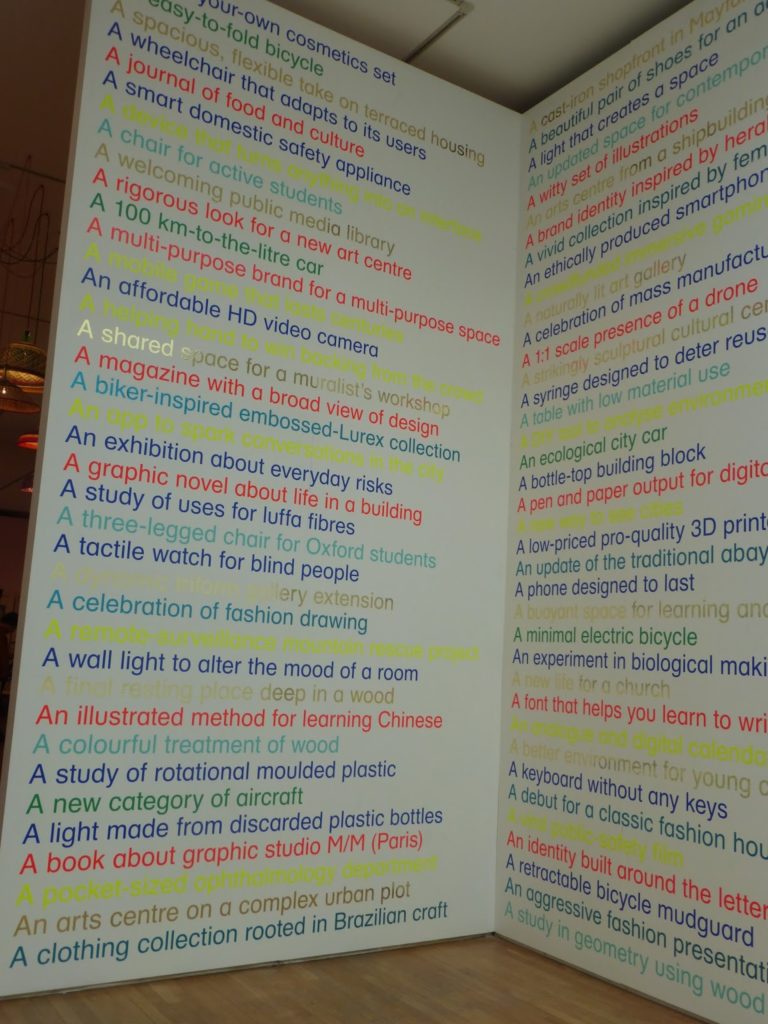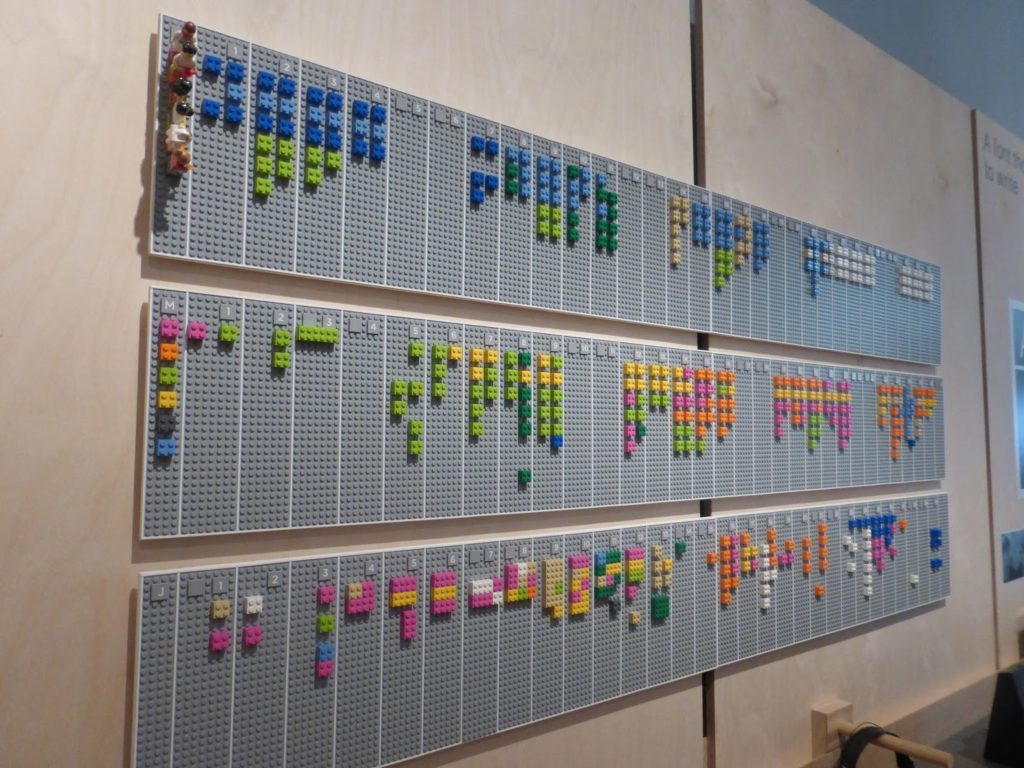 As you leave the museum, you are treated to a great sight of London past the paddle-steamers, through Tower Bridge to the City's new skyscrapers the Walkie Talkie and the Cheese Grater. The more familiar Gherkin shape looms over the star of the show – the ancient and ever impressive Tower of London.