Only 15 days to go! I'm rushing around trying to make sure I have bought everyone's presents, posted all the cards and, most importantly, enjoyed London's Christmas lights! 
One of the wonderful traditions in London at this time of year is the lighting of the tress in Trafalgar Square. Every year since 1947 the people of Norway have sent us a magnificent Christmas tree as a gesture of thanks for British support during the dark days of the Second World War. The switching on of the lights attracts huge crowds and this year was no exception with the square and every viewing point crammed with excited Londoners and tourists.  The 70 foot tree looked fabulous with its 600 bright lights hanging vertically, as is the Norwegian style.  Here are some photos to show you the scenes in the square including the  fine voiced choristers who braved the cold to entertain us!
To top off the evening, we went into the church of St Martin-in-the-Fields for the annual VSO (Voluntary Service Overseas) charity Christmas Carol Concert where we had great fun belting out all the old favourites, listened to a wonderful choir doing it properly and heard some fun and inspiring readings and talks about the work of VSO.  A festive glass of hot mulled wine was also happily consumed!
The British Museum has a special open evening for members so we could shop in private and enjoy the Egyptian Galleries by night, which was a bit spooky and put me in mind of the film A Night at the Museum. The famous inner courtyard and Reading Room looked festive with their snowflake design.
South Molton Street, just off Oxford Street has very striking lights and they have done the sensible thing and used last years' again – good to see the recycling and the dramatic blue arches would be hard to beat.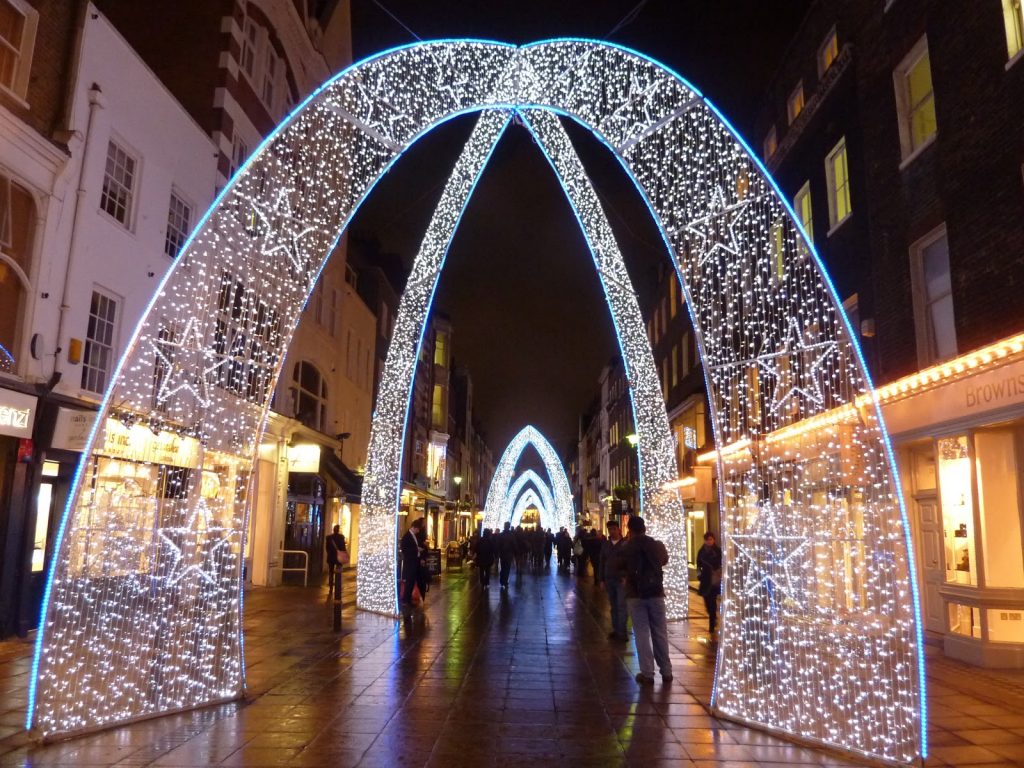 Another example of recycling is Oxford Street where they have kept most of the lights used last year but added several sections sponsored by Marmite. The advertising for this quintessentially British spread is 'you'll love it or hate it' and that seems to apply to the lights too!  I think most of them are ok but the section where people's faces appear is rather creepy. Have a look at the good bits:
Selfridges, one of London's top department stores on Oxford Street, is famous for its Christmas windows and although they are not all as good as usual this year, I particularly like these two.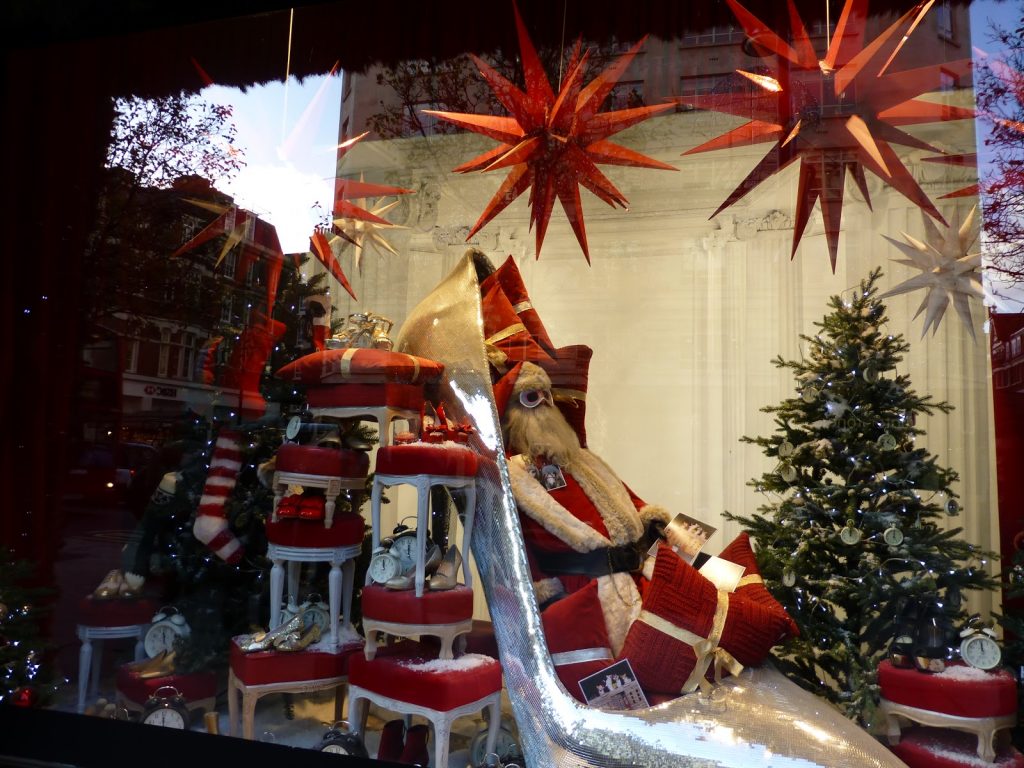 I'll be back soon with some more sights of London at Christmas time for you.
Bye for now
Sue< itsyourlondon.co.uk @itsyourlondon