Notting Hill is famous for the crazy annual carnival, Portobello market, posh houses, garden squares and of course that unforgettable film with its bookshop and blue door. As it's my own stomping ground, I have a special fondness for of the above but also love this area for its restaurant and bar scene.

Notting Hill has everything from the 2 Michelin starred and one of the top 10 restaurants in the world, The Ledbury through to some great small cafes and the many and varied food stalls along Portobello.
One thing that is both a pleasure and a pain is how quickly places change due to the exorbitant rents charged around here. Some places last forever but others come and go before you realise it. Old favourites like the First Floor have gone forever and I still miss El Pirata de Tapas but life moves on and it's moving very fast at the moment!
Here a couple of the latest additions:
Cocotte
A great casual dining experience with the unmissable hunger-inducing smell of rotisserie chicken as you enter.  This is their key main dish and they are keeping it simple which is a good thing in my book – you know what you are going in there for and they do it very well. There are interesting large and small salads and sides and a tempting wine list. Chose half a chicken between 2 with some tasty potatoes, a bit of veg and a glass of red would be my recommendation. It's a good spot to drop in day or evening and is very reasonably priced. They have a 'healthy' label which is a bit of a thing around here and their chickens live good lives in France!
Check them out (slow responding site..)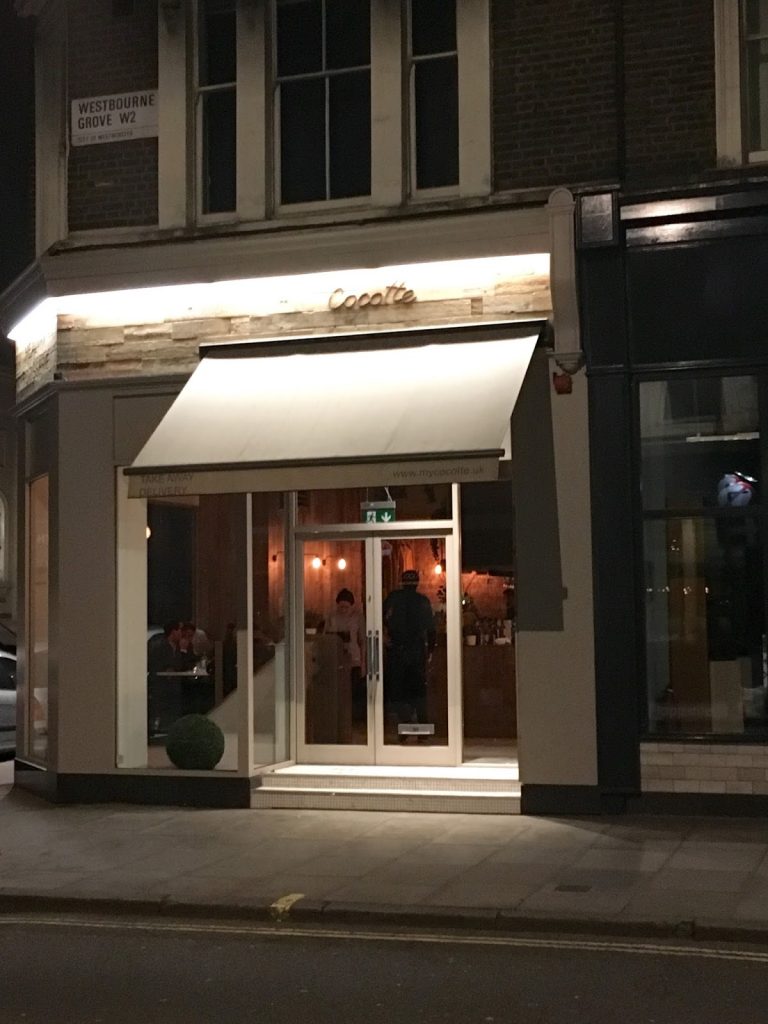 Chucs
Rather posher, this Italian menswear/restaurant combo serves top Italian food in classy surroundings with a bit of a price tag. I recommend a plate of Bigolo cacio e pepe and a couple of prosecco, it's a very simple pasta dish which is tasty and satisfying and I do love a coupe!  The room is beautiful with a cool nautical look and I can't wait to see what they have done with their garden which was being prepared when we visited. This site saw Tom's deli and restaurant with its gorgeous hidden treasure of Mediterranean bohemian patio space but I'm guessing the new space will have a very different vibe.
This clothes/restaurant combo is popular on this stretch of Westbourne Grove as we have 202 which is housed in a Nicole Farhi boutique and one of my very favourite brunch spots in London. 202 offers top quality food in great surroundings with excellent staff but don't tell everyone as I need to be able to get a table whenever I want!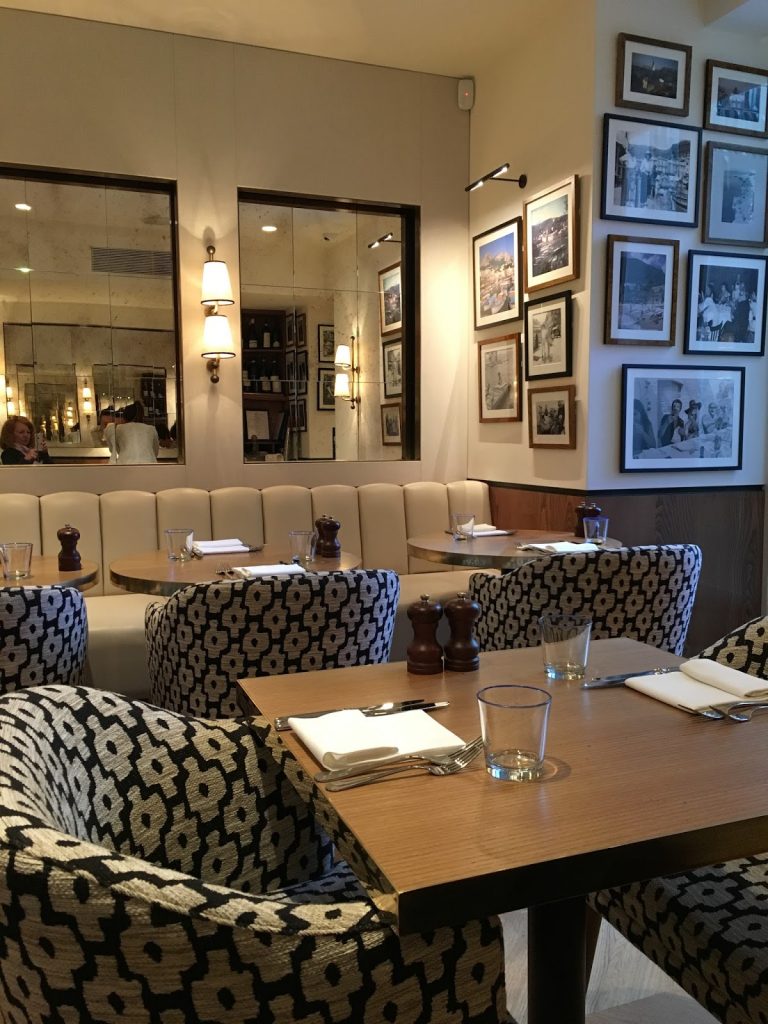 Check them out.
We have 2 new venues about to open which are next door to each other but couldn't sound more different. One is a super healthy plant-based restaurant and bar with no expense spared in the fittings as it's owned by Camilla Al-Fayed. The other is offering takeaway and delivery of sushi so at least the healthy theme continues.
Watch this space for reports of these and any other new openings.