Barrafina is a mini-chain of tapas restaurants in London that have claimed a Michelin star for their owners the Hart brothers: Sam and Eddie. Their original site on Dean Street was always hard to get a seat at and has recently relocated inside the nearby  Quo Vadis restaurant so I doubt it's any easier to get into. However they have other sites and I was looking for a good local lunch to complement an uplifting visit to the British Museum's Hokusai exhibition when I remembered there was a  Barrafina in Drury Lane.
On a rare rainy day this London summer, we rushed through the street, struggling with the unfamiliar feat of mastering umbrellas against the wind.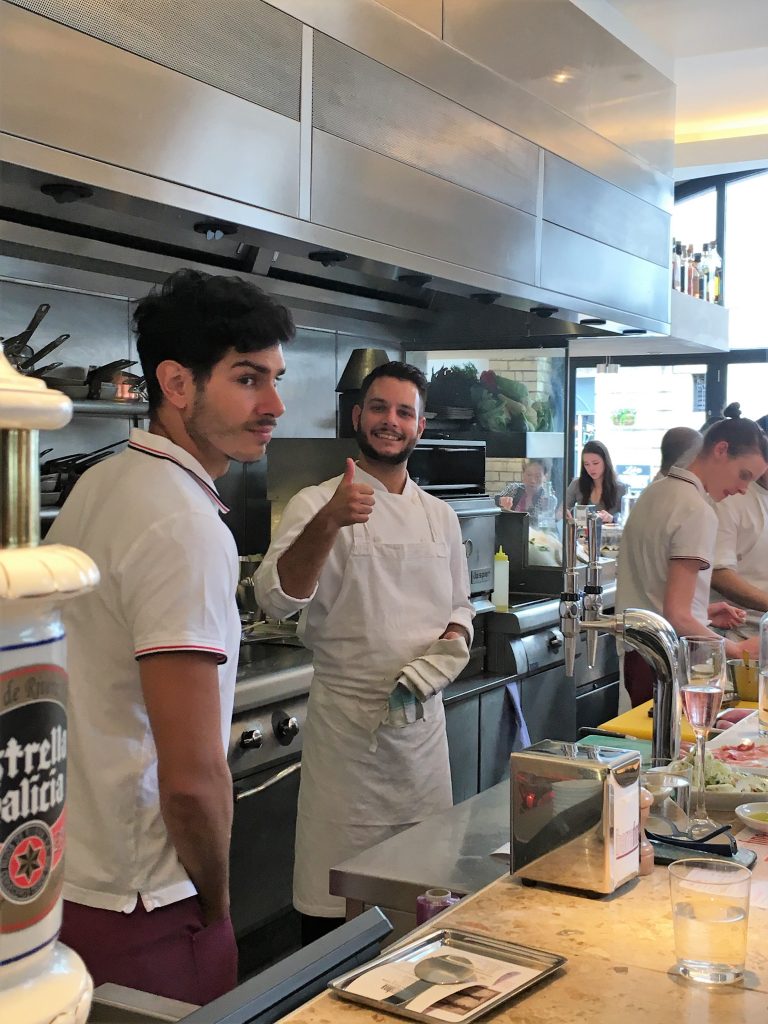 Just ten minutes from the British Museum we found the corner building that houses Barrafina and walked in, fingers crossed they would have space but uneasy as it was 1pm, slap bang in the middle of the lunchtime trade.  Luck was with us and we were soon on bar stools checking the menu and specials and greeted by the friendly staff.
Lunch was excellent and the wine recommended by another friend was fresh and great for daytime drinking.
Here goes:
I have my favourites in any tapas bar so Pimientos de Padron was essential, alongside Pan con Arbequina Olive Oil and Paletilla Iberica de Bellota.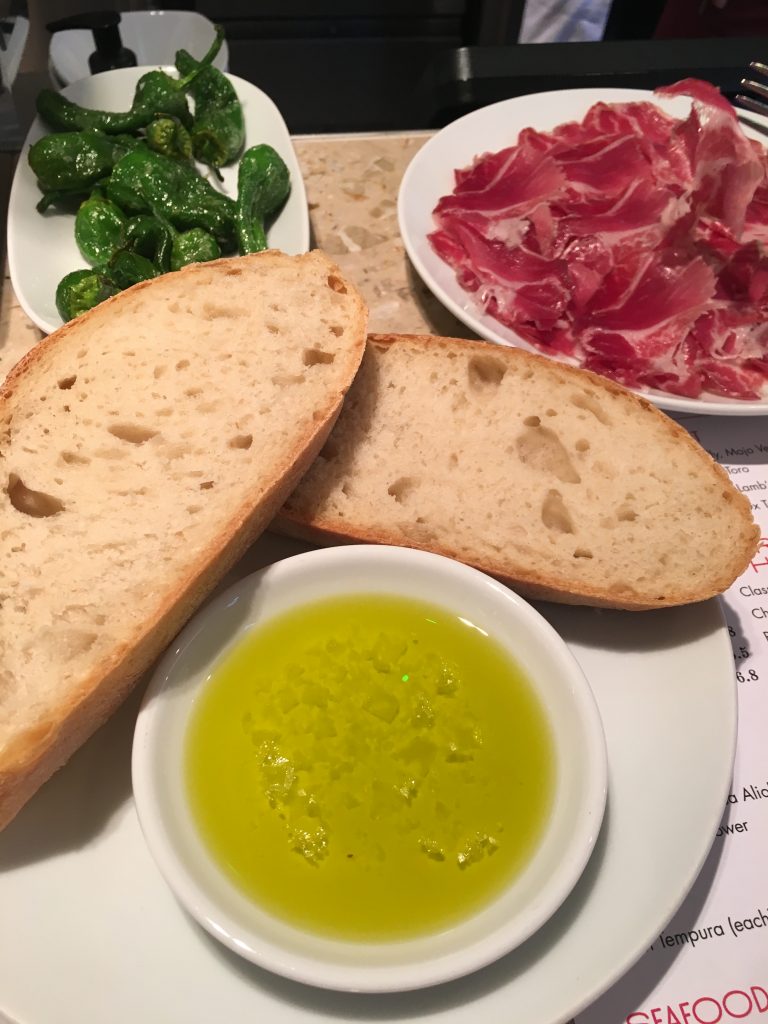 The ham was really melt-in-the-mouth tasty and the freshly cooked warm bread was perfect for soaking up the rich olive oil with its crunchy salt flakes.
We tried a couple of dishes of the specials board: Broccoli Manchego and Coca Bread Sobrasada. The broccoli was finely al dente with shavings of manchego, sprinkled with almonds, a good choice and a great way to add in some veg. The coca bread was less to my liking as it had no clear flavours and the bread was a bit hard, so fine but not stand out like the other dishes.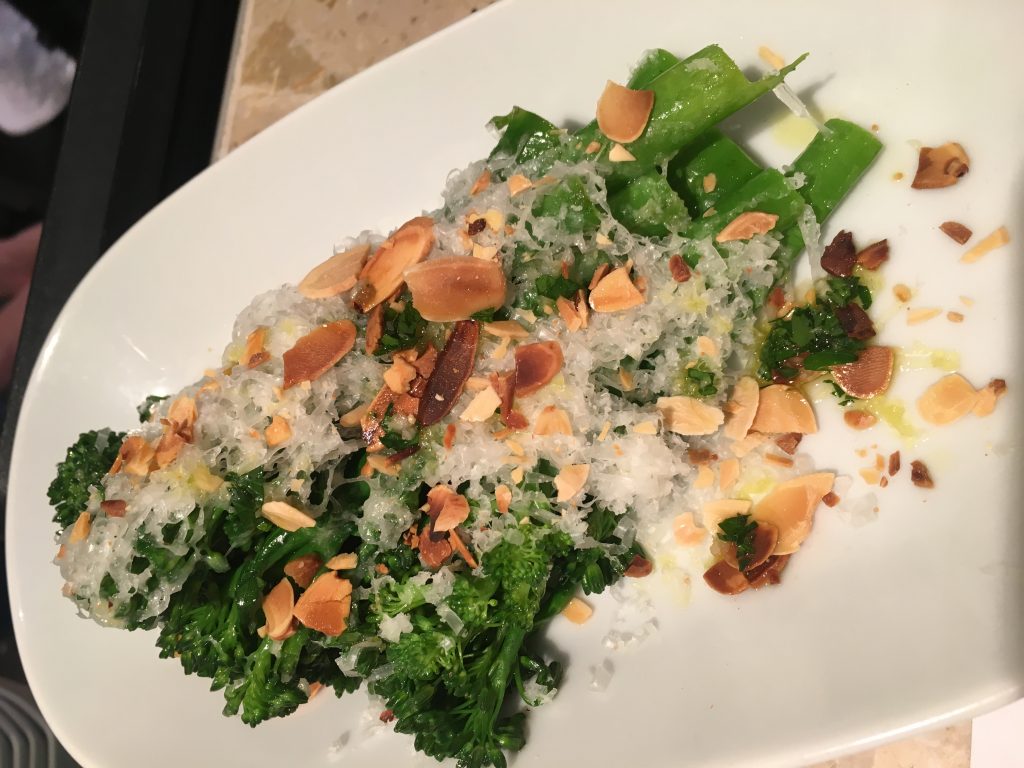 Although we were getting quite full by now,  we found extra space for the Chorizo Tortilla which was gorgeous. The perfect mix of fine potato, oozing egg and top quality chorizo made it a perfect final dish.
Our wine was a Txakoli Ameztoi, a light steely and surprisingly petilliant white which slipped down a treat.
My companion who is heading off to Santander in Spain was charged with finding tapas as good as this so I look forward to the report back!
Check out all the Barrafina branches here.
Disclosure: I paid for my meal and split the bill with my friend so no freebies here! Total cost per person was £32.60 including a glass of wine each.