The V&A has a second museum in Bethnal Green which is dedicated to celebrating childhood, full of beautiful exhibits that take you right back to when you were little. Their special exhibition is just that, special, and is all about the extraordinary work of Michael Morpurgo. Called a Lifetime in Stories, it takes us on a journey through his life and his incredible body of work, including of course his most famous book War Horse.
As you arrive the first thing you see is the wonderful Joey, the puppet from the stage show of Michael's most famous story War Horse.  He is a wonderful sight which reminded me of seeing the show on the West End stage and Joey himself at the Olympics where he was delighting visitors young and old.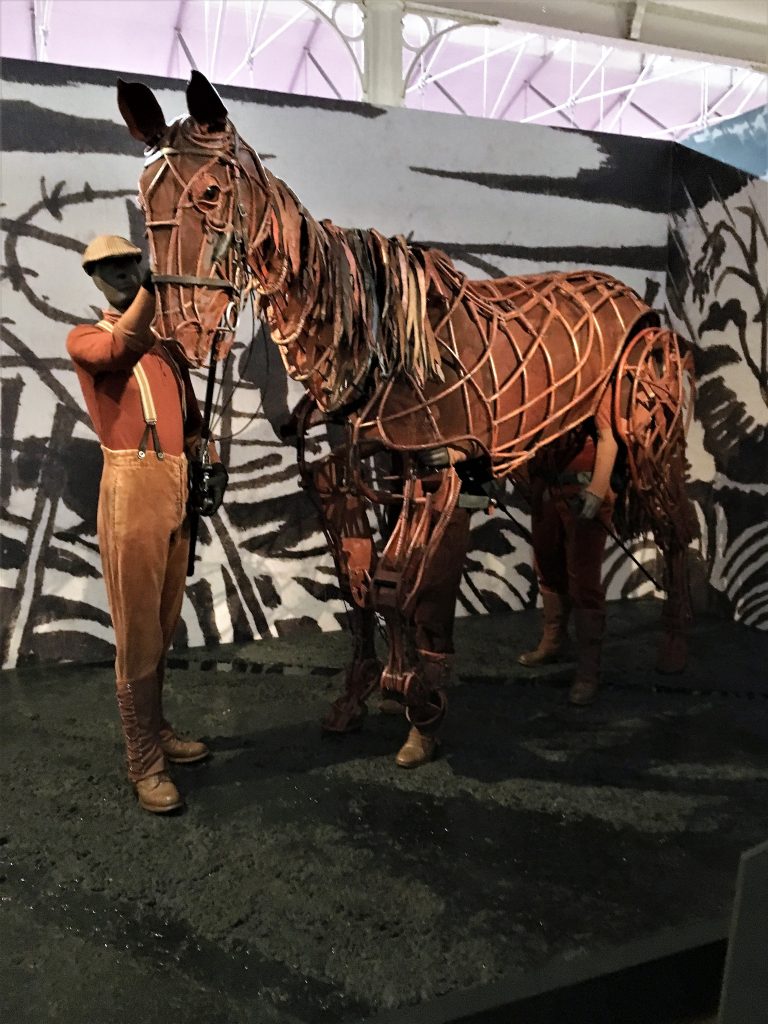 Large banners of the book covers are eye-catching and give the exhibition a great sense of style as later we learn about the illustrator.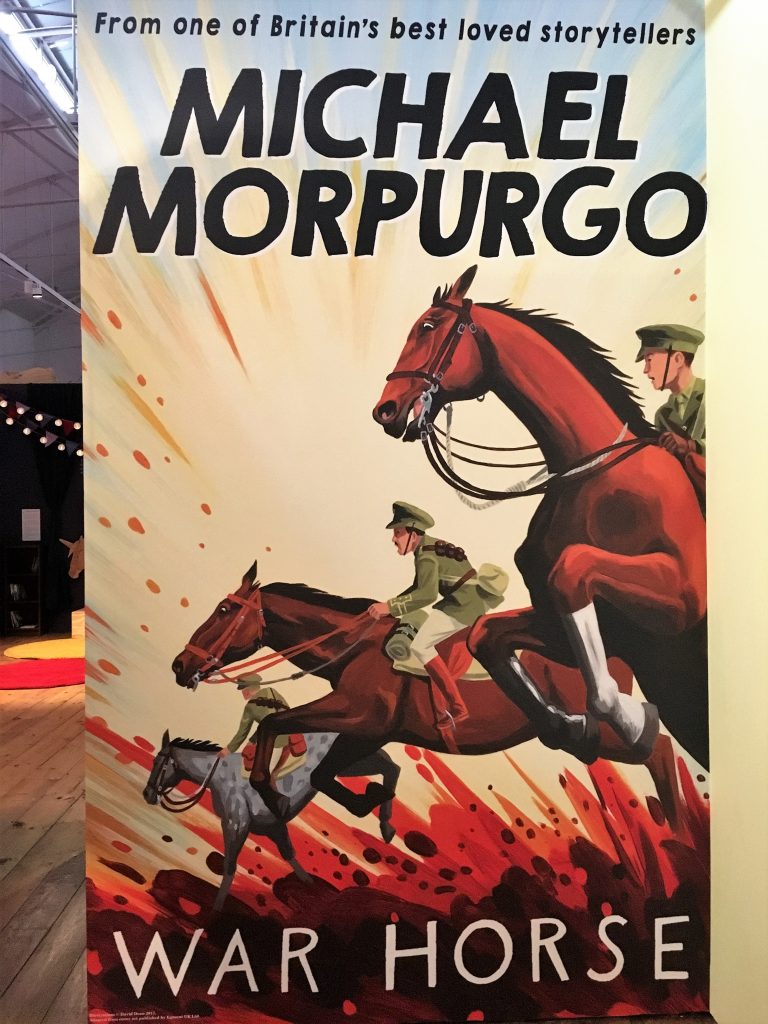 There's a clip of the stage show which is great for those who've not yet seen the show.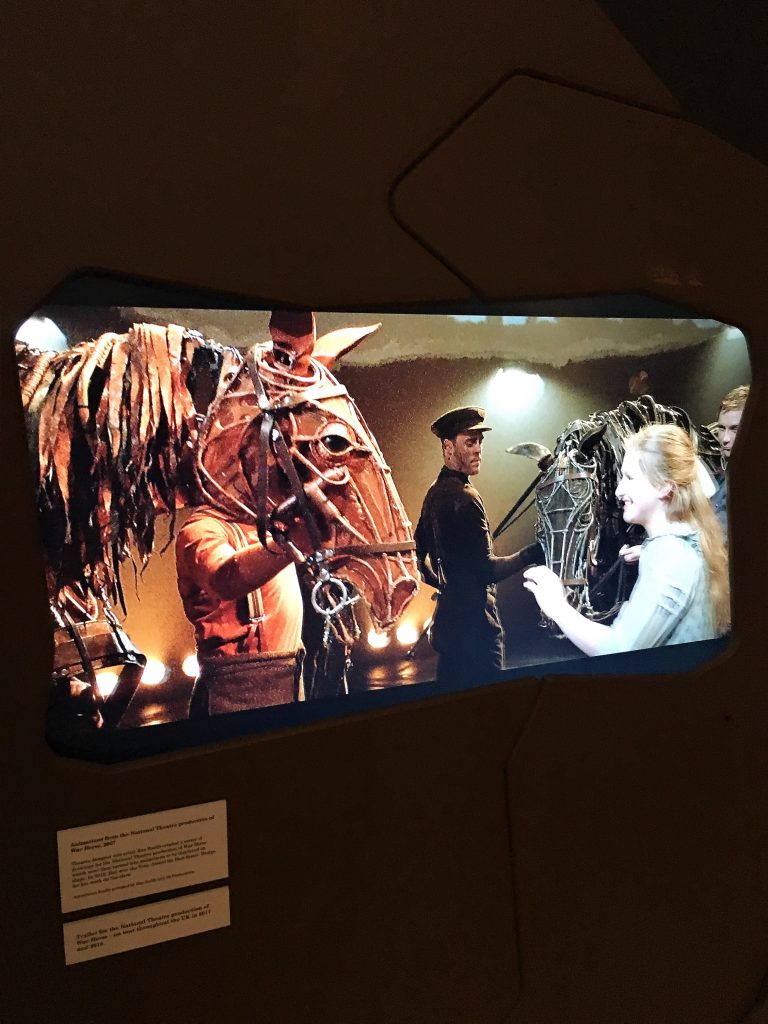 We learn about Michael's childhood when he was sent away to boarding school at the age of 7 and how miserable he was. but luckily secondary school was much better.   A room with trying on clothes explains how Michael lives inside his stories and characters before he writes them down in what he calls Dreamtime and the room encourages visitors to have a go.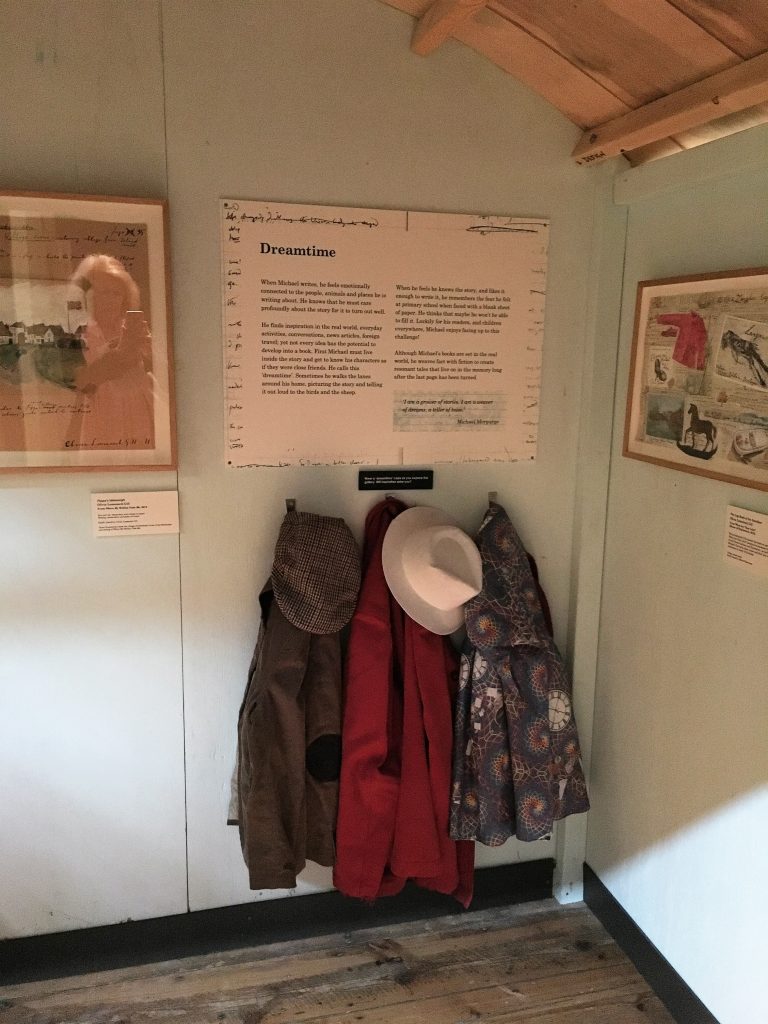 The museum had a lovely idea to invite children from Excelsior Academy in Newcastle Upon Tyne to chose their favourite pieces as Guest Curators.  Here's Sargam and her choice:
There are so many different areas to enjoy, too many to mention!  I enjoyed finding out more about Kensuke's Kingdom, the story of a boy stranded on a desert island and standing on this map to explore his kingdom.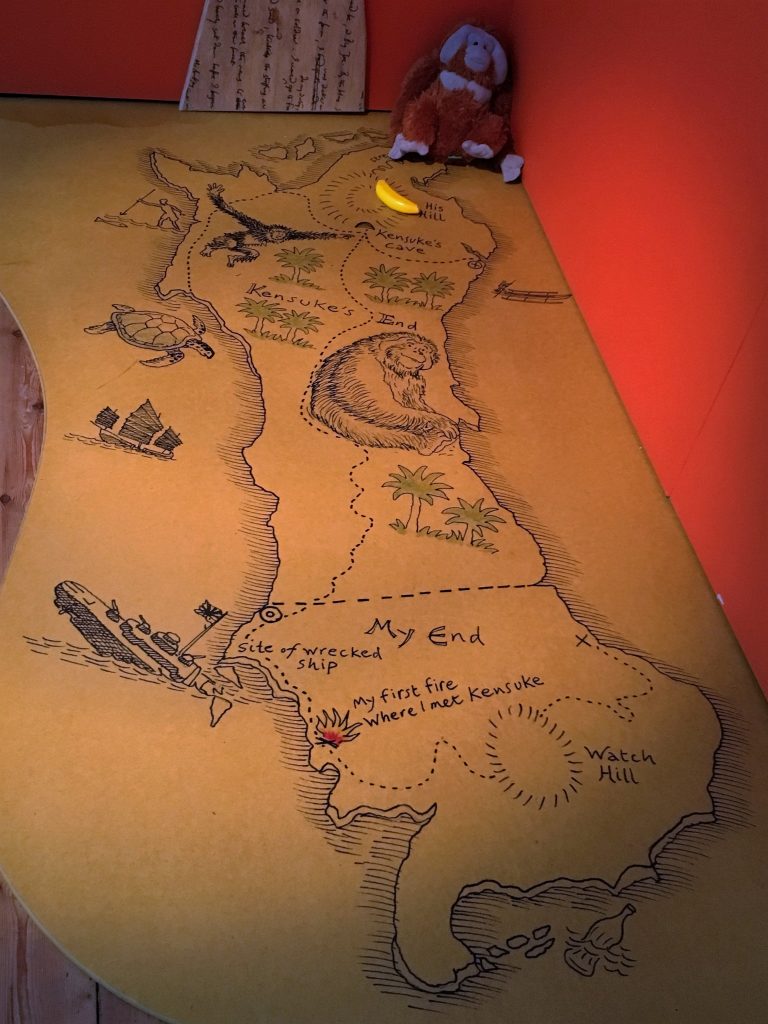 As you wander around the illustrations in the book leap out at you and you can find more about David Dean and see how his sketches became the beautiful book covers that capture the essence of Michael's books.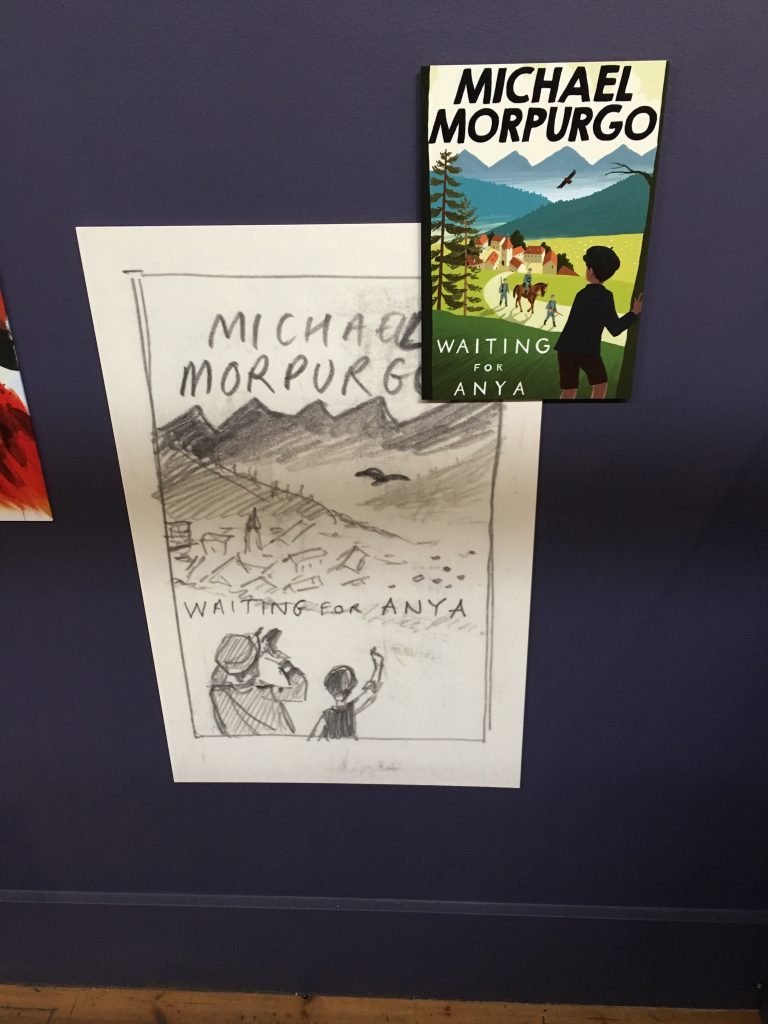 The biggest treat happened as I was leaving when Michael Morpurgo himself arrived and sat with Joey for photos with Goose as well!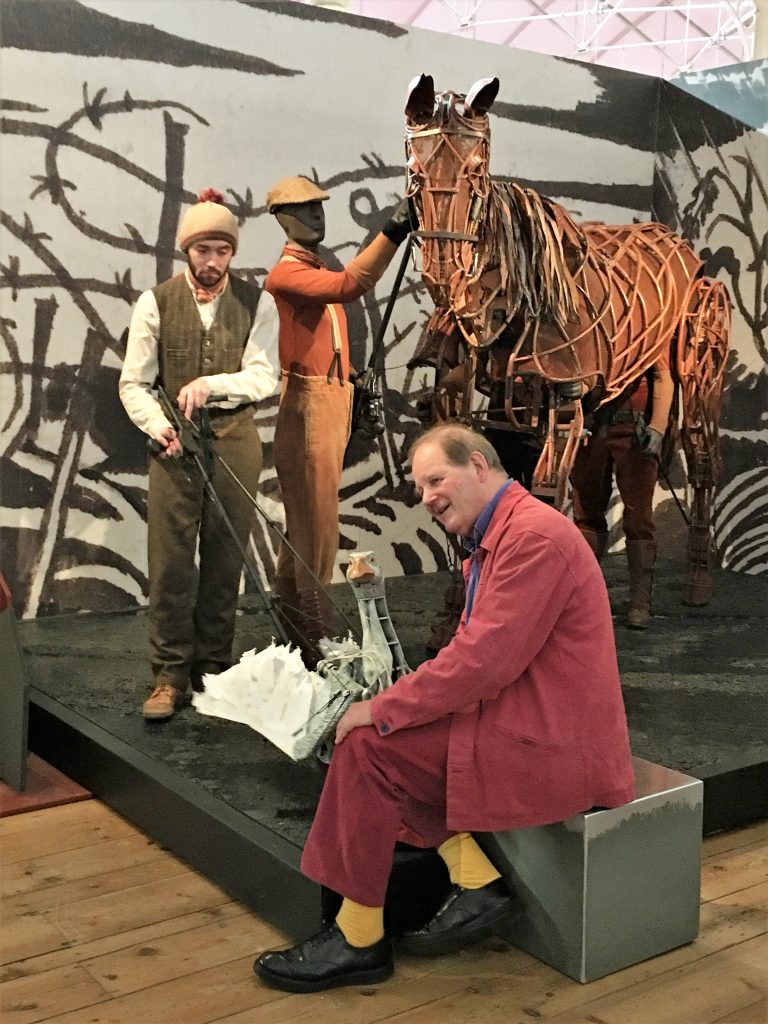 The museum is in an impressive building, has a good cafe and a shop full of brilliant gifts for all ages.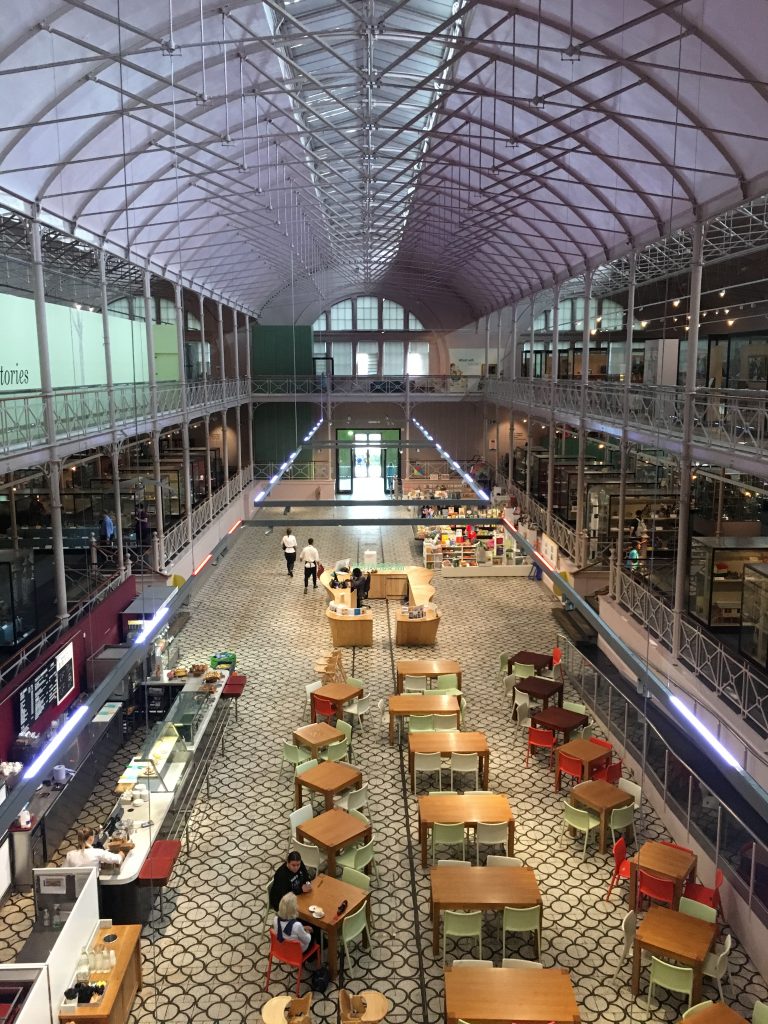 For more information about the Victoria and Albert Museum of Childhood click here.  Entry is free and all exhibitions are free.   Michael Morpurgo A Lifetime in Stories is open now and on until February 25th 2018.
Disclaimer: I was invited by the press department and therefore had a private viewing but the exhibition is free to anyone. Sadly Michael will not be there for everyone…