The British are famous for their love of gardens and the Queen's Gallery has picked up on this theme to bring us their latest exhibition Painting Paradise: The Art of the Garden. In these sumptuous rooms you are taken through 600 years of garden history through paintings, tapestries, books and even chandeliers.
All the work comes from the Royal Collection, one of the world's great art collections, which our Queen holds in trust for the British nation. The Queen's Gallery showcases the Collection through its annual programme of temporary exhibitions. I was fascinated to read that following the execution of Charles 1 in 1649 the majority of the King's possessions were sold on the order of Oliver Cromwell, so the current Royal Collection has been formed since the monarchy was restored in 1660. Given the size of the collection, the Royals have been very busy since then!
The exhibition follows the history of garden painting showing how gardens have changed over time and how they have inspired artists and craftsmen. Gardens as earthly paradise in Persian manuscripts is where we start our gallery tour and the theme of religion is clear in the wonderful Rembrandt on display. This masterpiece from 1638 shows Christ appearing to Mary Magdalene as a gardener.
Leonardo da Vinci's plant studies are among the first botanical drawings ever made and their delicacy and accuracy are stunning to see in these two works dating from the early 1500s.
The large tapestries are impressive and this piece, woven in around 1650, depicts' boys among apple trees' and is one of a four-part series of The Playing Boys which adorned the new country houses of this age.
Gardens were becoming ever more elaborate as new species came in from all over the world and garden designers became famous and sought after. This painting of Hampton Court shows the layout and extent of the gardens, designed to impress visitors with the status of the owners; tho' no one would be in any doubt about the inhabitants of this grand palace!
Craftsmen took up the horticultural theme and in some cases possibly a little over the top as you can be seen with this asparagus tureen from 1755 and the elaborate plate covered in flowers.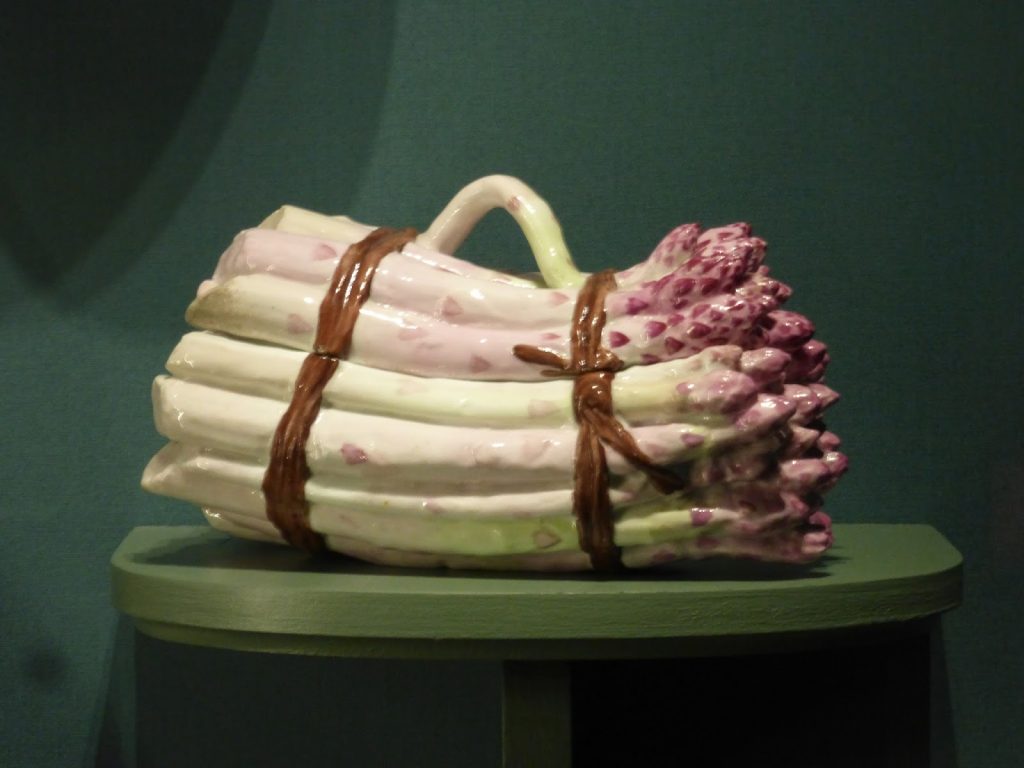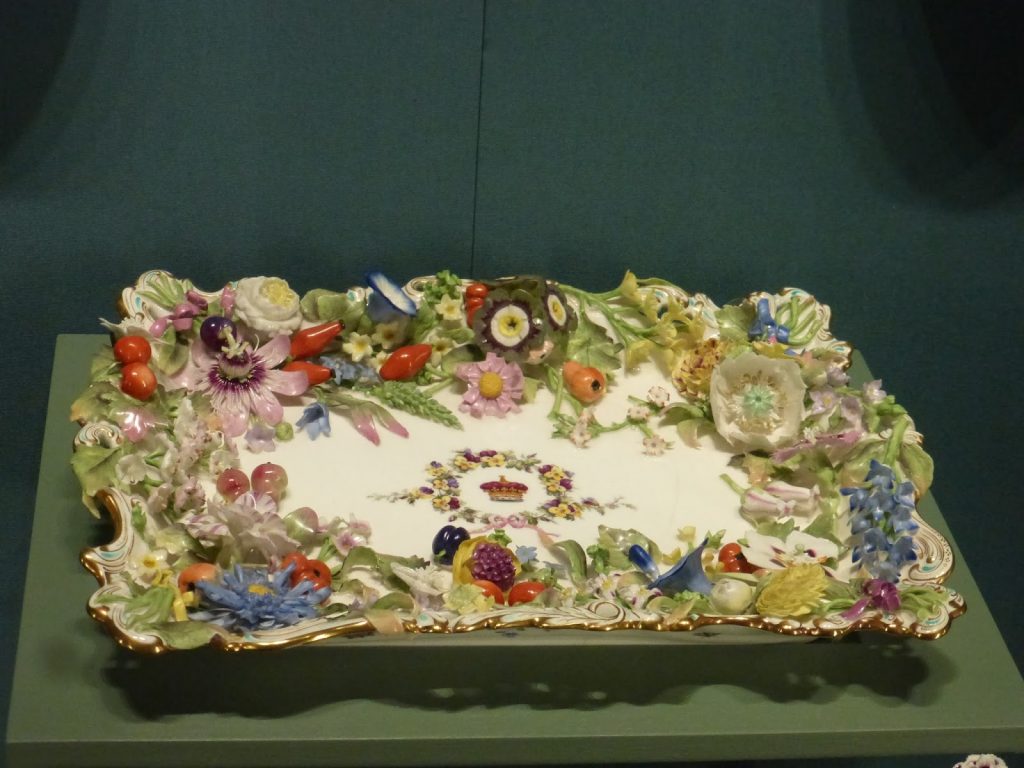 Glass chandelier makers also took up a flowery theme and produced this wonderful piece whose provenance is not completely known but dates from the mid-nineteenth century.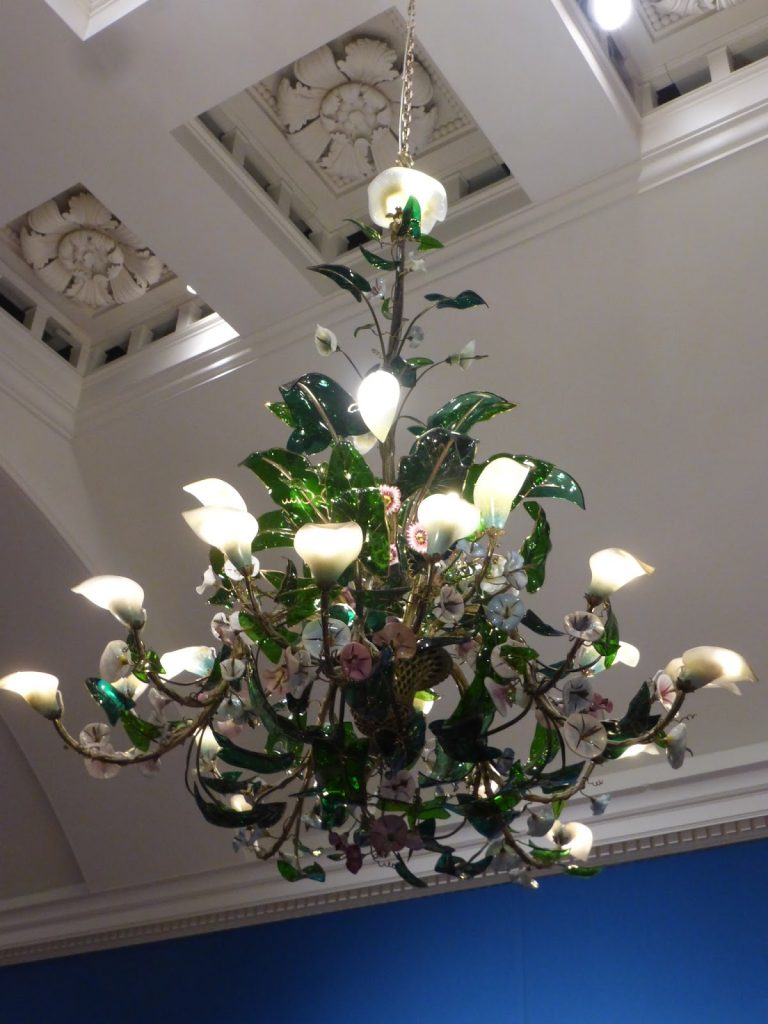 The education room at the end of the exhibition has some fun activities for adults and children alike and we enjoyed checking out our ability to identify horticultural smells but with little success.  Once you start checking the little boxes and testing your sense of smell, you have to try them all!
You can visit the Painting Paradise: The Art of the Garden until 11th October 2015 and find out what you need to know here.
(I was invited to view this exhibition by the Gallery but my views are not influenced by this.)