How to chose a top 3 when it's been such a busy year in London?  Looking back through my photos it became clear very quickly that the Tower Poppies, Spectra London and the Tall Ships in Greenwich were easy winners. Have a look and see why…

The Tower Poppies was a powerful and moving artwork created to remember the 888,246 British and Commonwealth soldiers who died in the First World War and there was one poppy for each of the fallen. I went to visit on 4th August 2014 which was one hundred years to the day that Britain entered the war. The installation was called Blood Swept Lands and Seas of Red and millions of visitors have come to marvel at the sight and reflect on the loss of so many soldiers.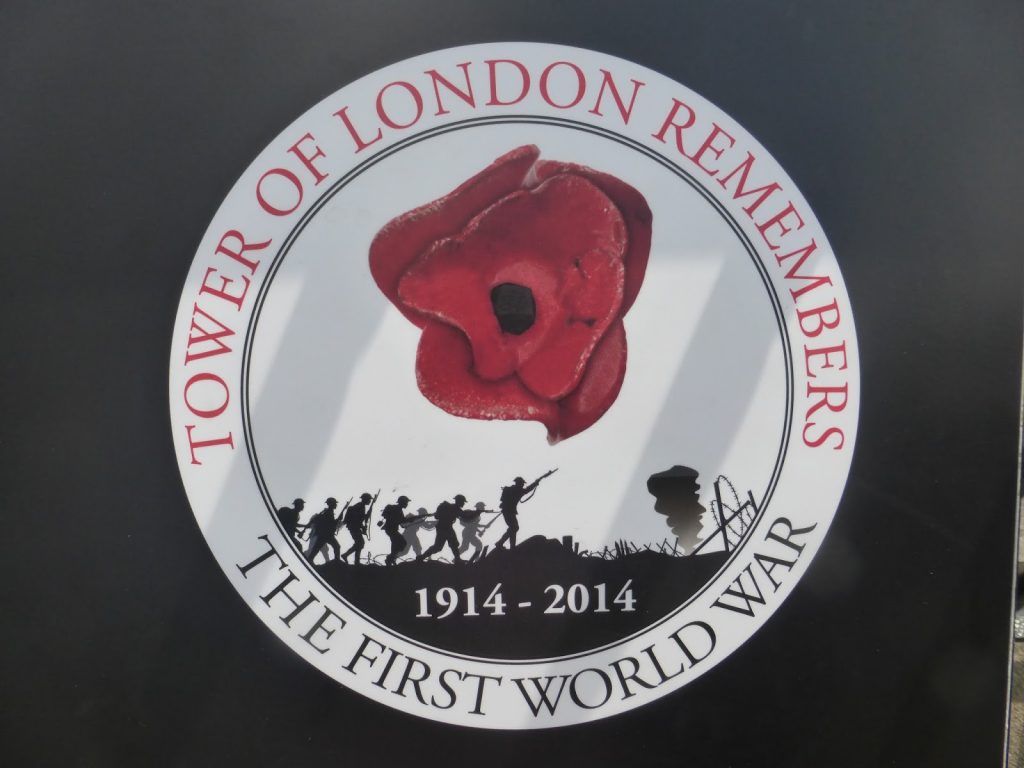 I returned on 28th August as a volunteer to plant 120 poppies and the fields were growing rapidly. It was a privilege to be a part of this amazing project.
I returned several times before the 11th November when the last poppy was planted to see the red spread and the moat of the Tower of London completely fill with poppies.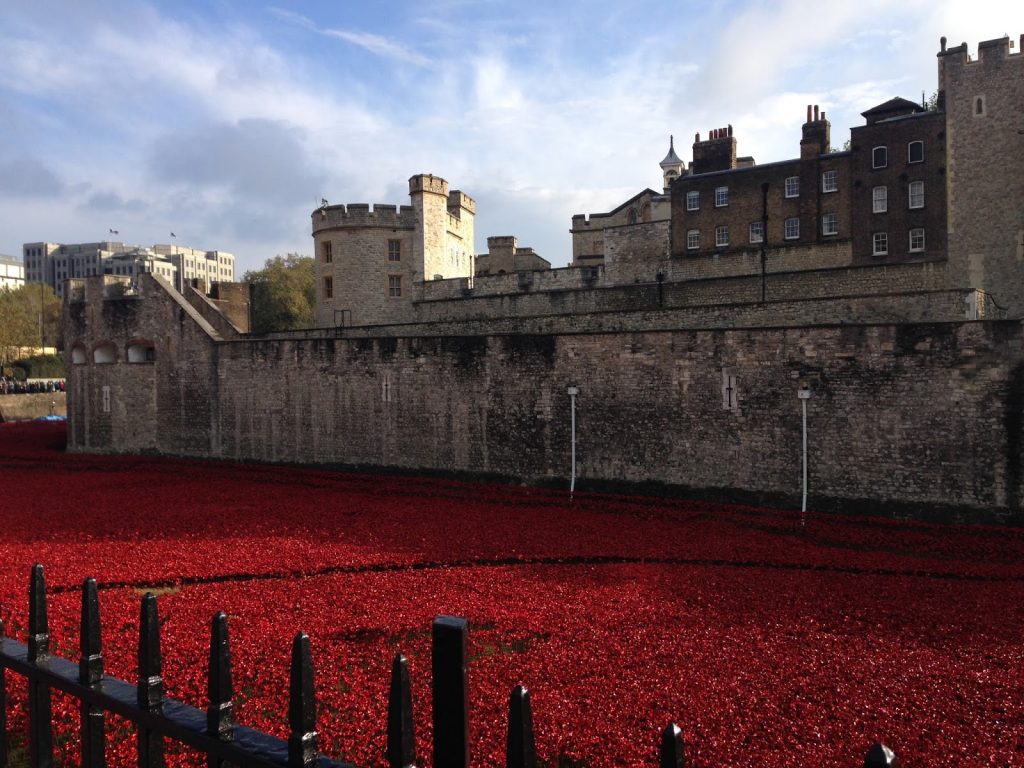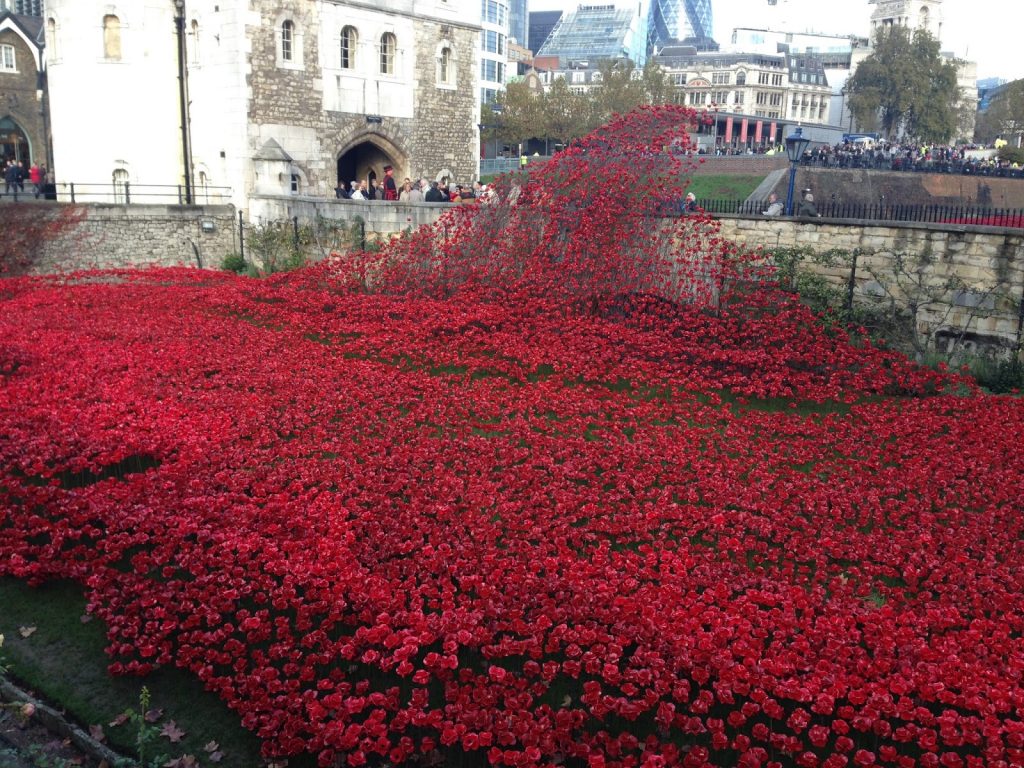 The poppies have all gone now, sold to raise money for charities supporting servicemen and women. Every one of the 888,246 was sold and I was lucky enough to be able to buy one as a lasting memory.
The tall ships setting sail from Greenwich was a great sight in the summer sun.  They had been gathered along the Thames for the Tall Ships Festival and then one bright sunny September day they all put their sails up and nearly 50 ships of all shapes and sizes set off to sea. It was a brilliant sight and I especially loved the moment when the galleons moved into view and I was transported back to Tudor times! Enjoy the parade: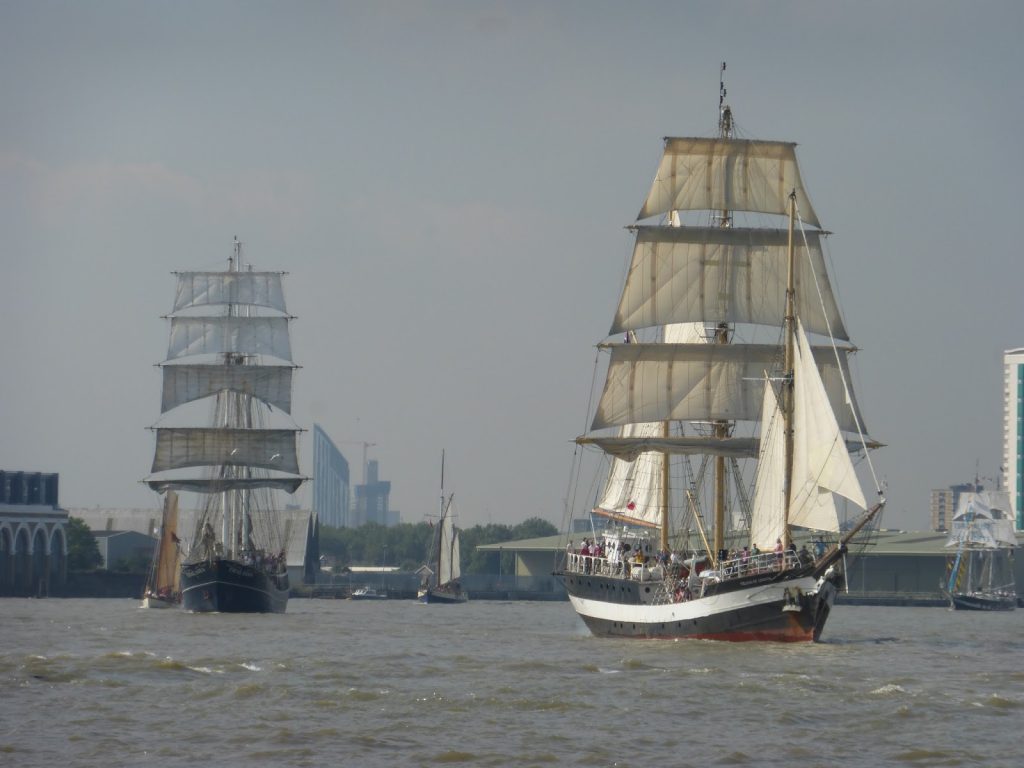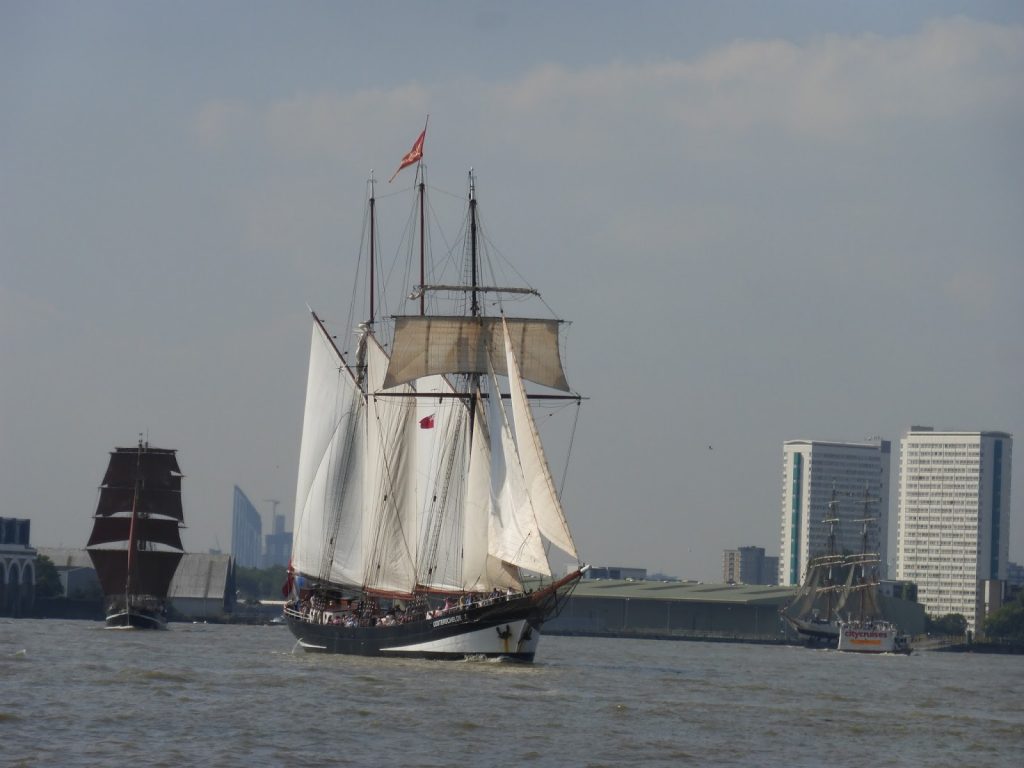 My 3rd top London event was Spectra London, an incredible light display which took place from 4th to 11th August and was another First World War commemoration. 49 massive searchlights pierced through the London night sky and could be seen all across the city. I went to see them close up and enjoyed a wonderful friendly atmosphere as people sat on the grass and marvelled at this stunning installation and the accompanying soundtrack which perfected suited the warm summer's evening. It was hard to photograph but I hope these give you some idea of its impact: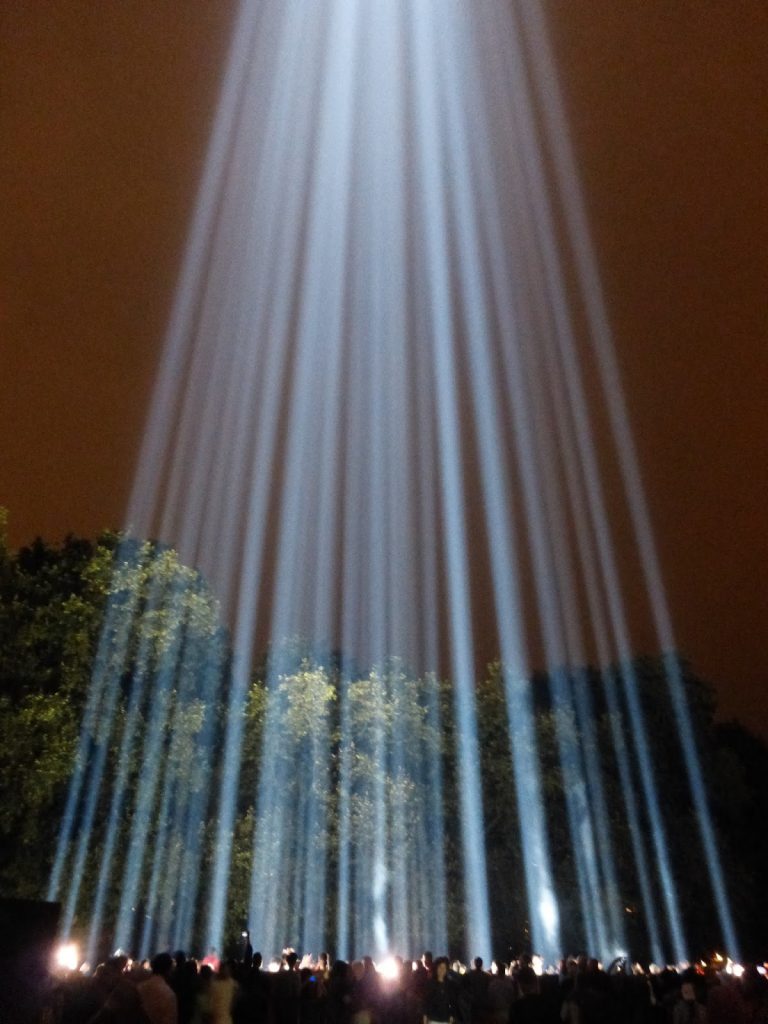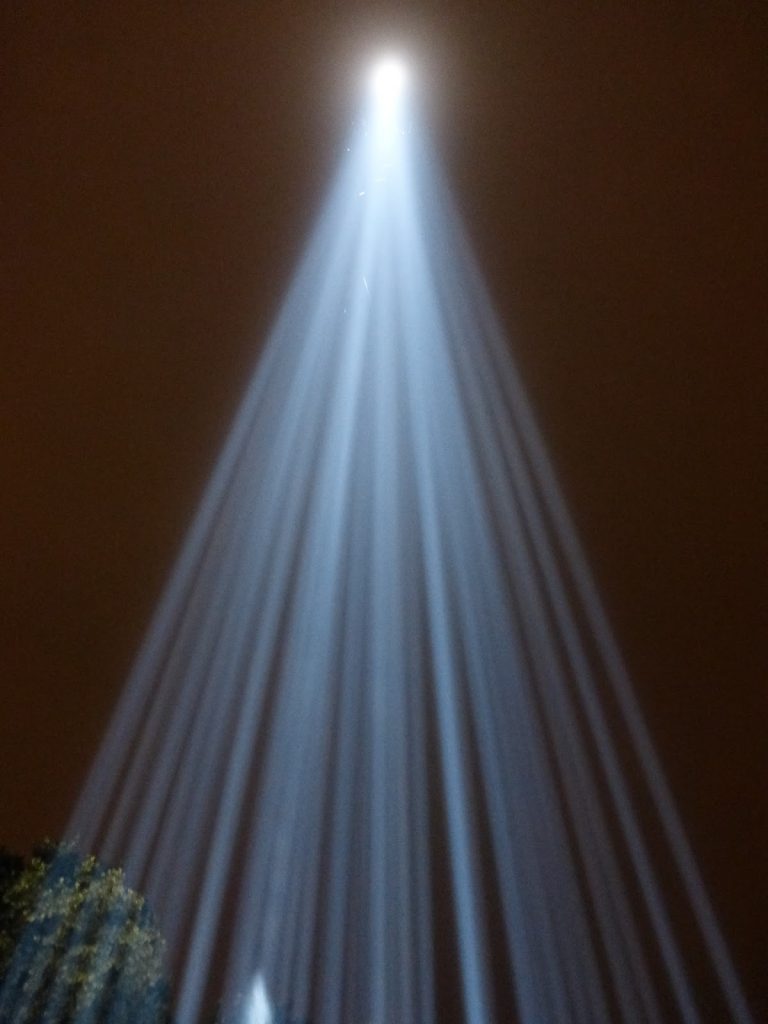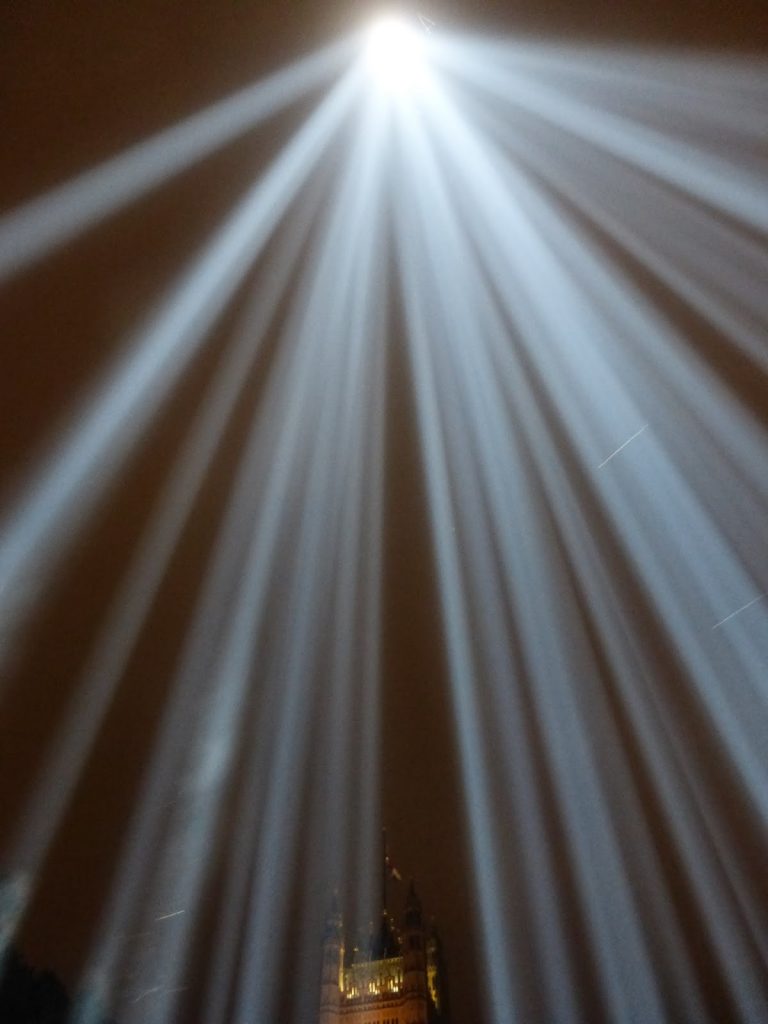 So many other events are worthy of a mention but here's just a few: the stunning performances of Carlos Acosta and Tamara Rojo in Romeo and Juliet at the Albert Hall; the emergence of Kings Cross as a glorious station and resurgent area; the Tour de France whizzing through the streets; a great summer; and, the arrival of a huge wooden hippo on the Thames – OK, here's a last photo to make you smile: