I must admit I'd kind of forgotten about Benihana and then I was invited to a lunch at their Piccadilly branch so I was keen to try it out.  They have a tried and tested approach which has been successful for 50 years now – their strapline is that 'every table has a private chef'.

Hiroaki 'Rocky' Aoki opened the first Benihana restaurant in 1964 in New York City and branches have spread across the world ever since with 3 in London. The company is now being run by Keiko Ono Aoki, his widow, who is very much part of your experience as her picture is on the wall of the restaurant!
Whether you are a group or a couple you join a large table around a hot plate with your own chef where you can experience 'Teppan-yaki' dining, pioneered by the founder which promises a 'dazzling performance'.
We began with hot sake, just the one flask between us as it was lunchtime but we were tempted by more as being hot it easily slips down!
A refreshing crunchy salad got the taste buds going and we were introduced to our cheerful chef who was both friendly and great with knives!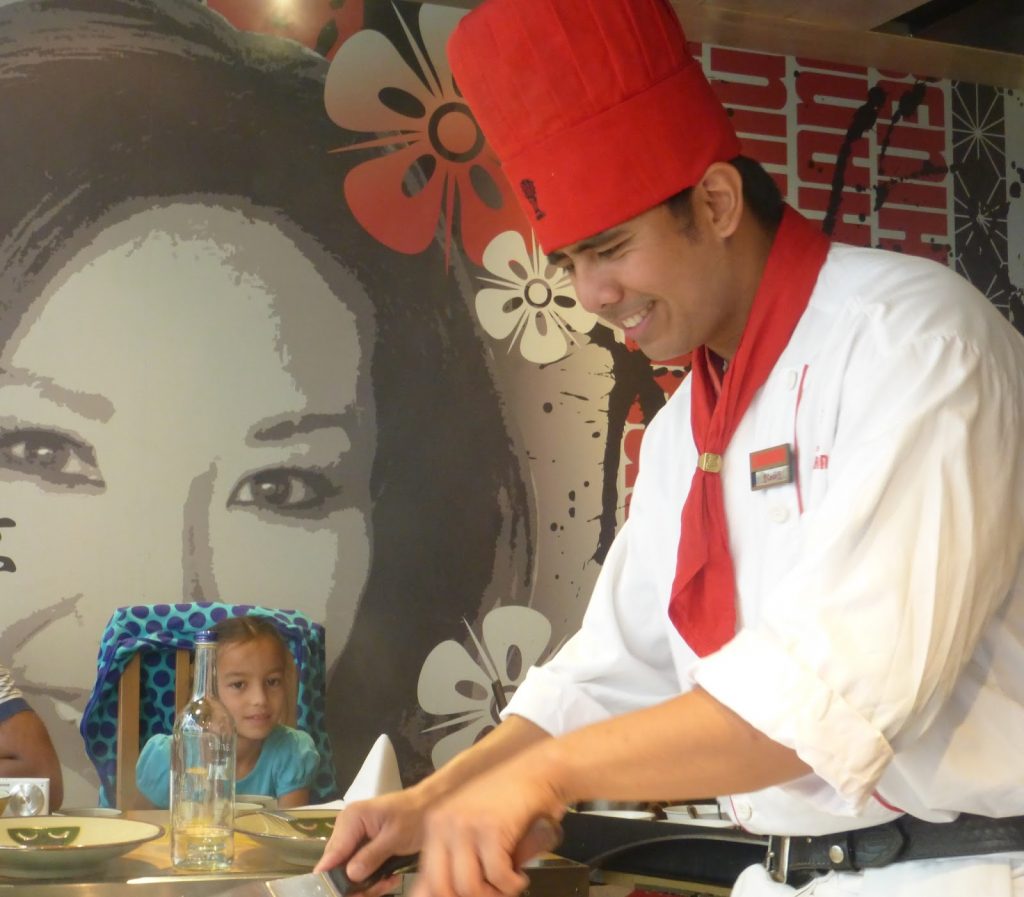 We didn't have to wait long for the 'dazzling performance' as our chef chopped up the onions, built them up into a tower, drizzled some oil into it and then set it alight!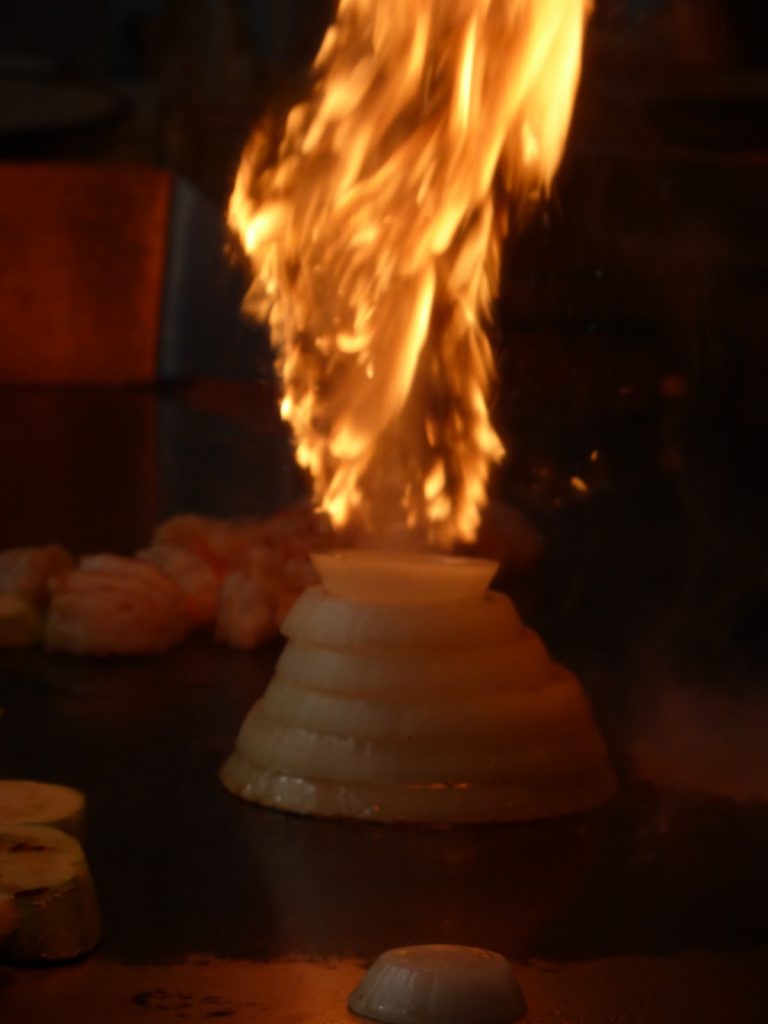 Our rice was a source of fun too as he cooked it into a heart shape for us:
The main dishes were tasted and obviously as fresh as could be. I  had the speciality, the steak grilled in front of me which was delicious and also felt pretty healthy as it had minimal cooking oil and needed no sauces to bring out the flavour of the steak.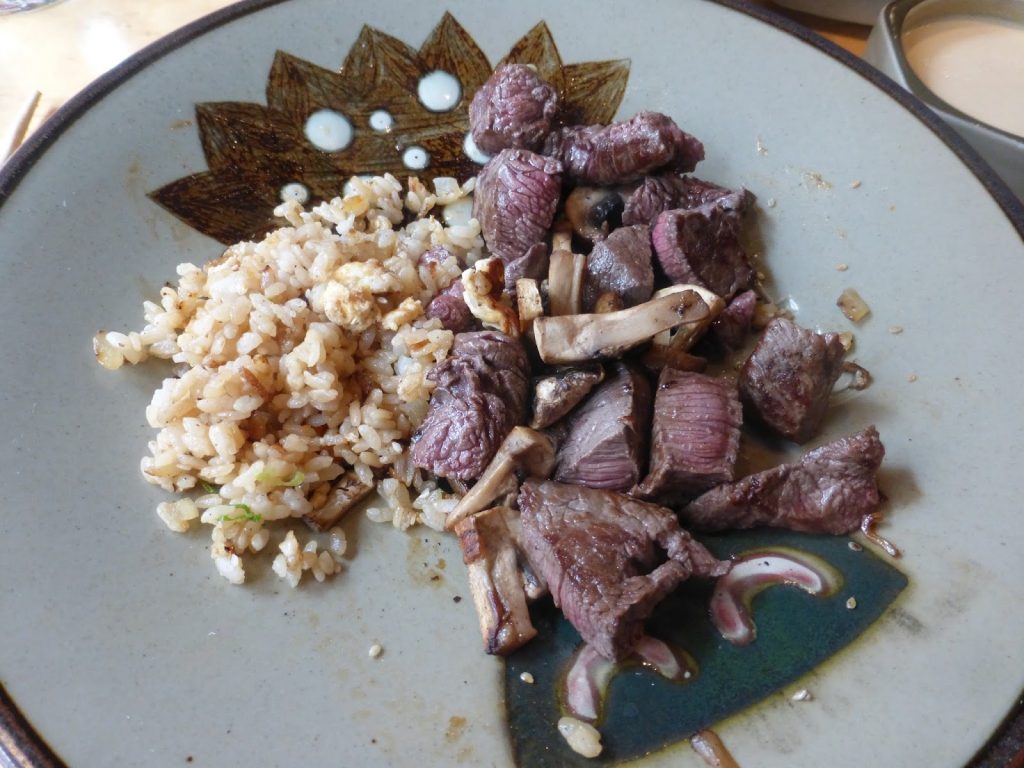 There is always room for pudding – right? So I went for the chocolate pyramid which was delicious and extremely pretty!
So, although I was invited to this lunch, I would have happily paid my own money for this experience.
We are very lucky in London as there are so many great restaurants that you can eat your way around the world and try out all types of cuisine from Michelin star to local cafes. I'm doing my best to try out as many as possible so keep an eye on this blog for more reviews in 2015.