'I've been building a school in Malawi' usually provokes a raised eyebrow when people ask where I've been this year. The eyebrow is due to my appearance as a short, slim, city type who is definitely not in the first flush of youth! I say yes, I've been digging foundations and laying bricks with a team of local Malawian builders and that hard work and determination make up for size for most jobs.
Each year, in the depths of winter,  I desert London and It's Your London's tours and travel to Africa to volunteer on building projects, mostly to build schools although last year we were working on mud houses. I love to work on schools as they benefit a whole community and are helping the next generation. I recall the letter one Chief in Ghana wrote to us, movingly describing how the new school was the best building in the village so everyone would know and be able to see just how important education is to their people.
Malawi is a very poor country whose people gave me a very warm welcome. From the building crew to fellow travellers on the buses and boats, I was helped and engaged in conversation and never made to feel the outsider I clearly was as on many occasions I was the only white non-Malawian around.  It's well worth putting on your list of African countries to visit.
Here are a few photos to transport you from London over to this lovely country:
Lake Malawi forms 20% of the country and is a constant source of beauty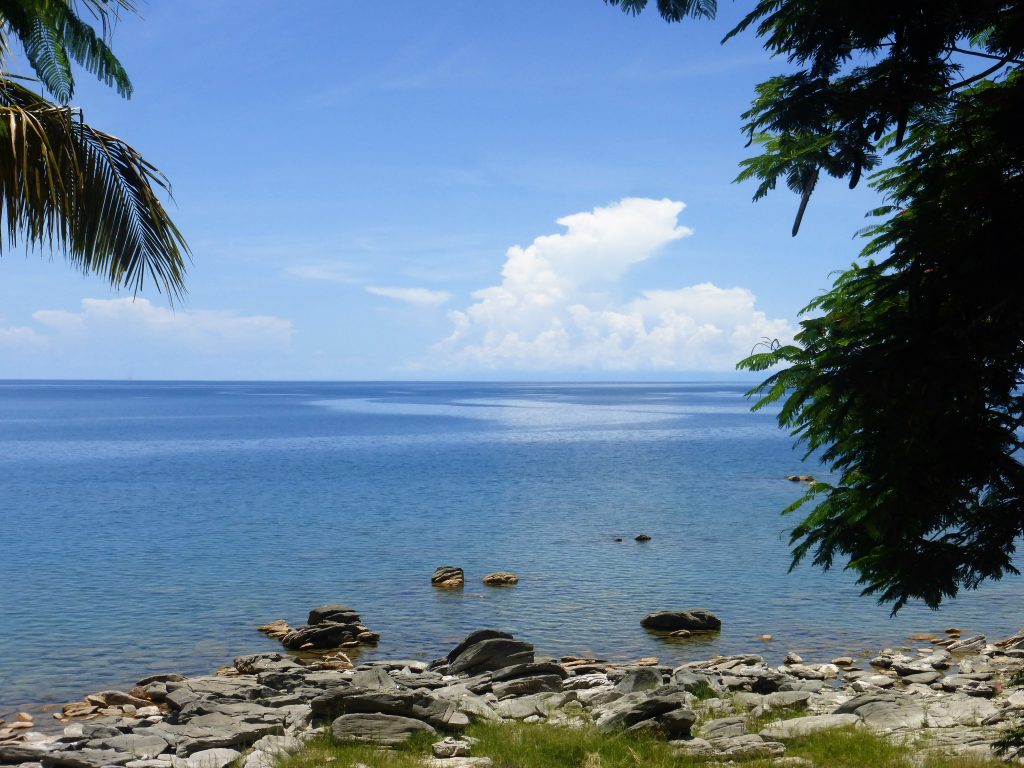 Lunch with the building crew was one of the great pleasure of working on a building site.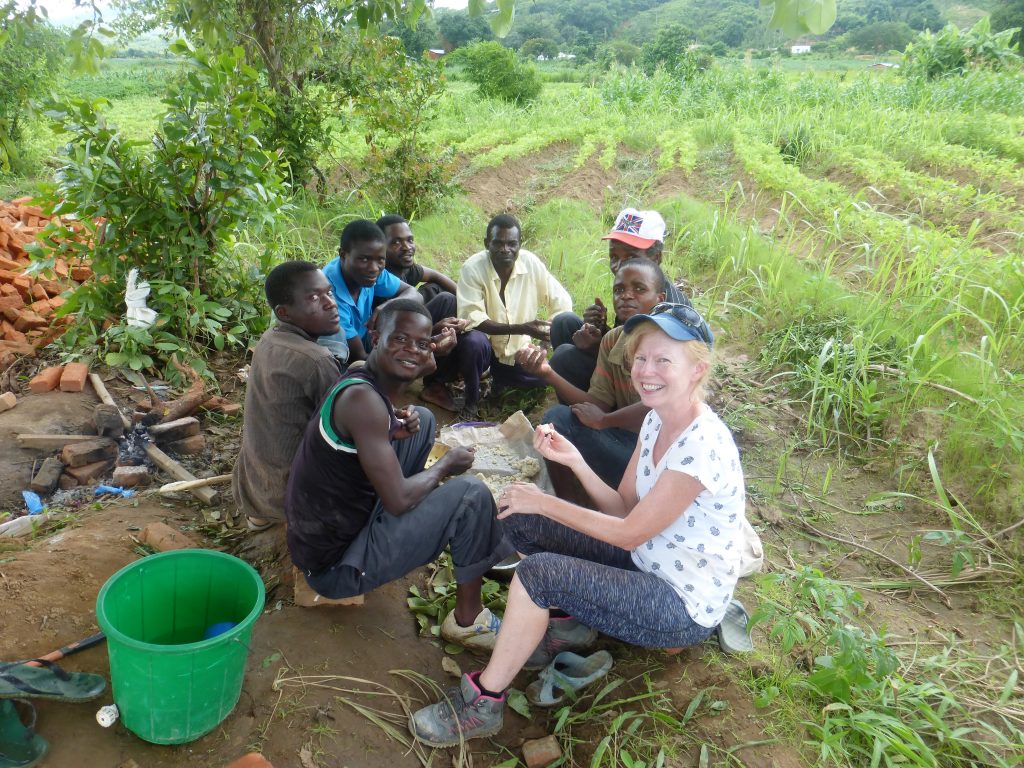 The glorious countryside around the school we were building.

School kids line up each morning and this day they were planting donated trees so each held their own tree.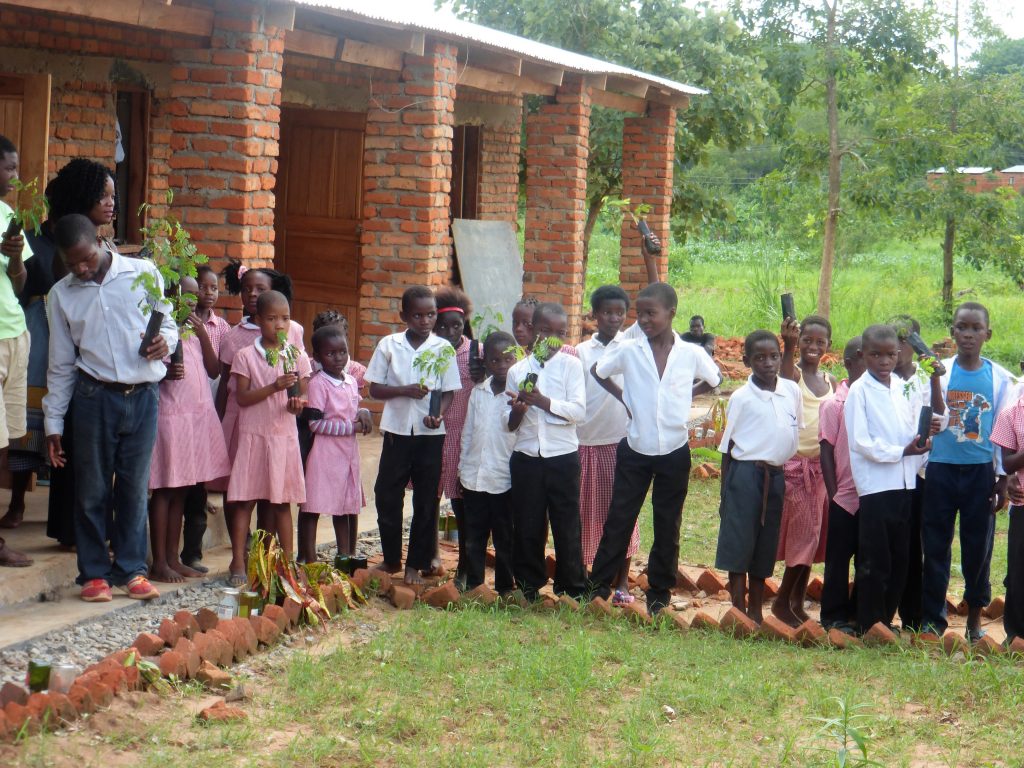 The colourful birds and plants are stunning.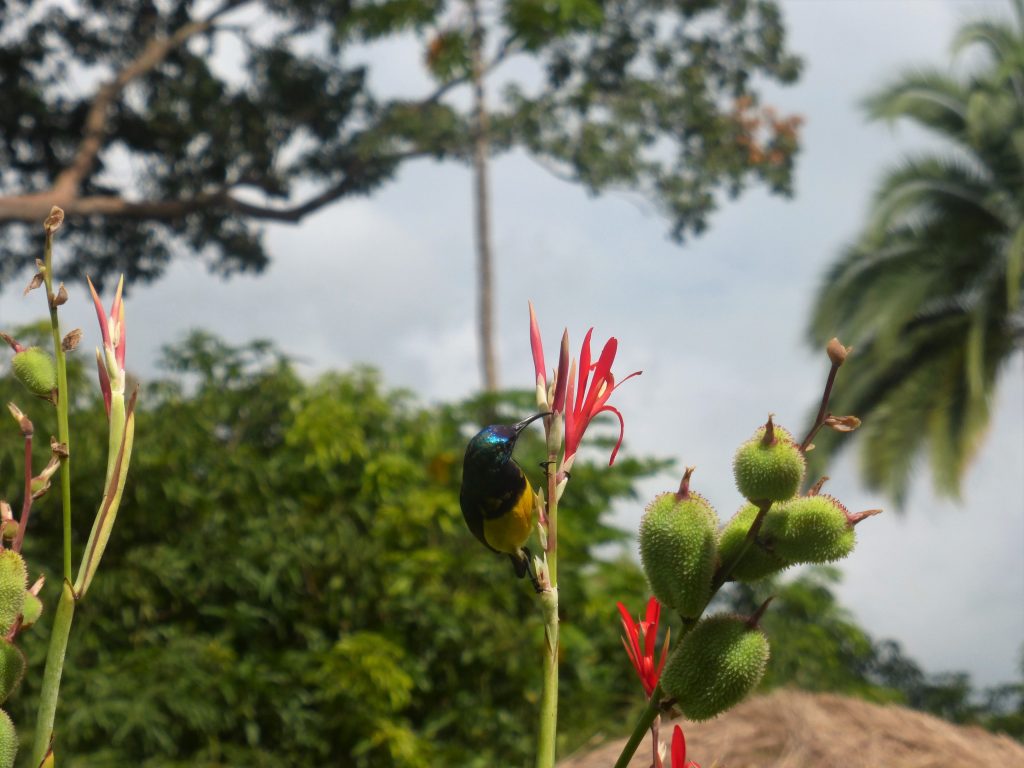 Sandy beaches offer the chance to relax and enjoy the lake waters.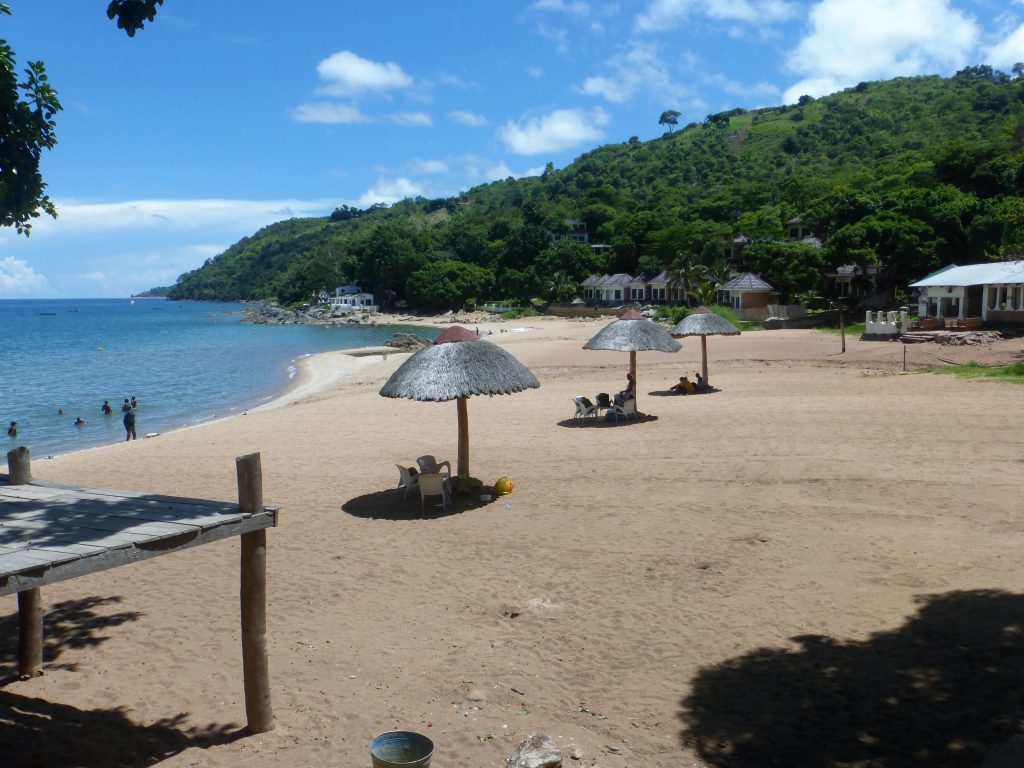 And finally, here's me busy laying bricks to build up the school's foundations with Gertrude – women at work!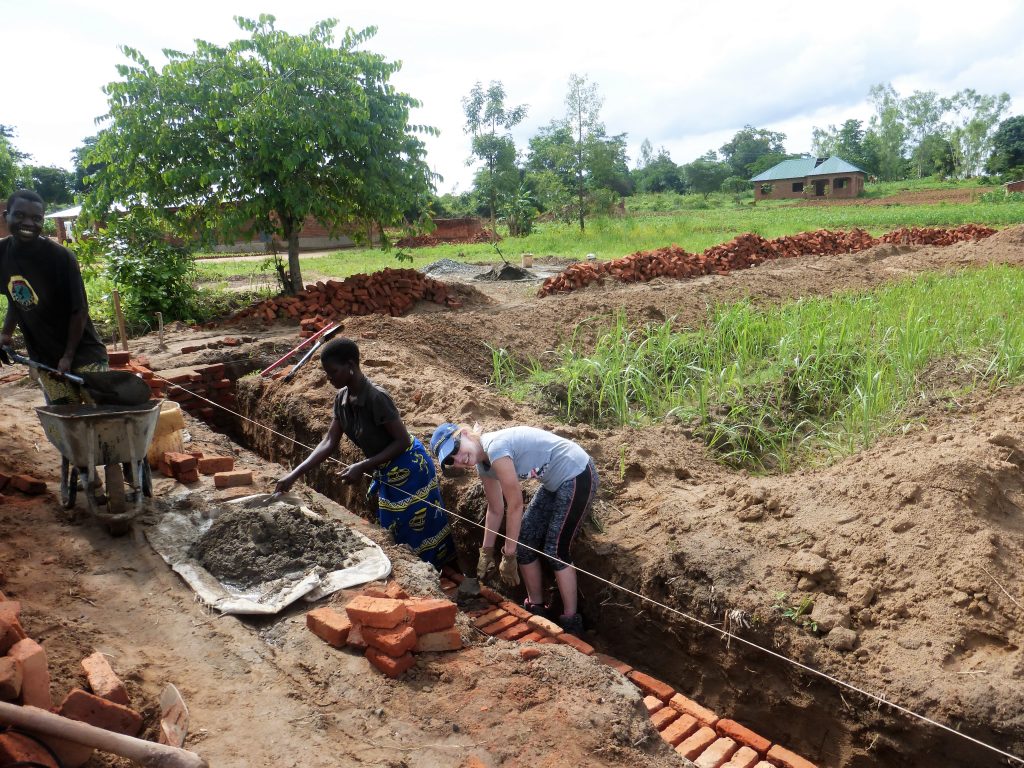 The school is being finished without me as I had to come home but it was a wonderful experience and I hope to they will be sending me photos of these new rooms full of busy students, learning and enjoying themselves.
If you've enjoyed this post, have a look at my adventures over the last few years 2016 and 2015.
It is always good to be back in London and as I flew towards Heathrow I was treated to this view of a sunny London: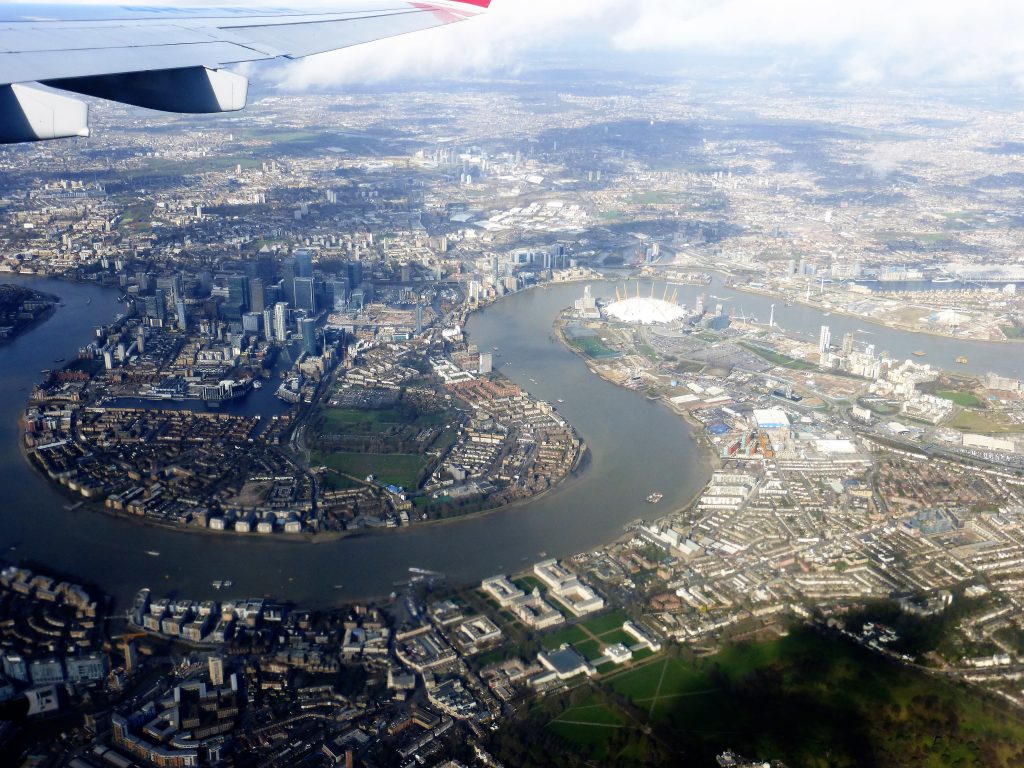 The blog will return to all things London next time.