Our British summer is a tricky thing, here one day and gone the next, making planning even a few days ahead for that weekend barbecue nigh on impossible. However, when the sun does shine and the air is warm, every Londoner wants to rush out and enjoy it and where better than a rooftop terrace?

These precious spots have been springing up in any available roof space over the last few years – see my blog about rooftop bars for some good tips. One you may not know about is the roof terrace above John Lewis on Oxford Street. This operates as a winter and summer garden and I braved the cold last winter to grab a photo of me and their famous Christmas 2014 mascot, Monty the penguin!
Leaving thoughts of winter behind, let's have a look at their summer terrace which I visited on a perfect summer's day.  Up on the top floor of John Lewis, just beside the indoor cafe is a side door leading up to the terrace and as you step out you are greeted by a rush of greenery which opens out onto a wide terrace with grassy spaces and plenty of tables and chairs.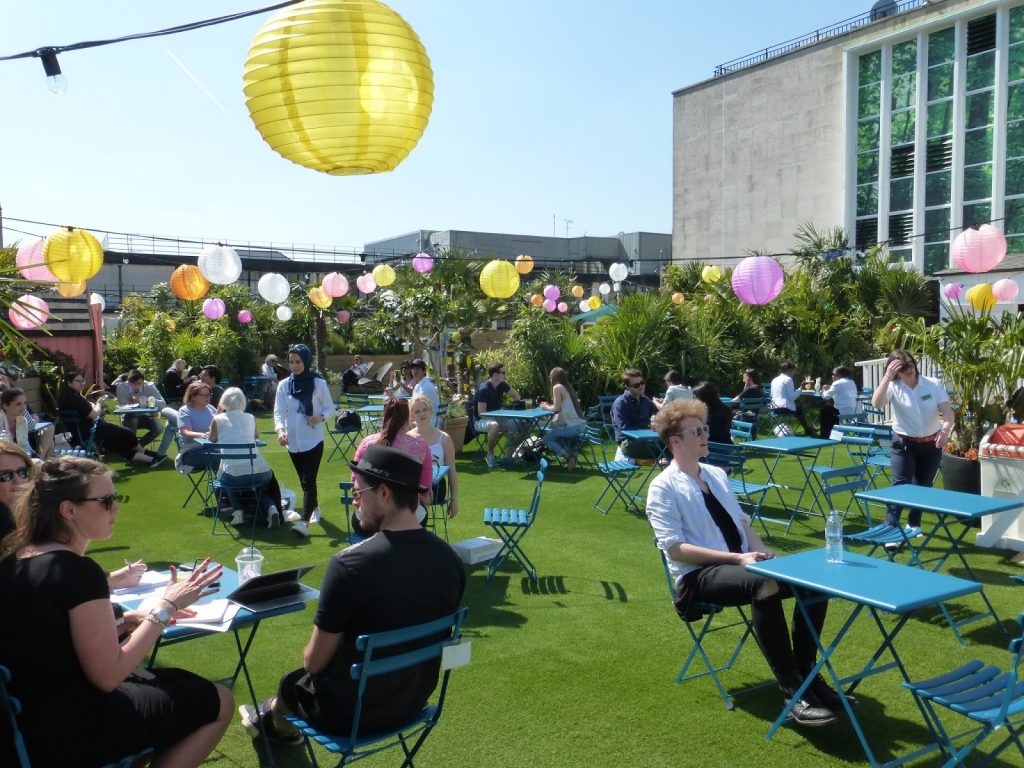 You can check out just how far above the madding crowds you are from the viewing areas. John Lewis calls it their Summer Retreat and from this, far above Oxford Street, you can see why.
I had been invited to try out the new Rossopomodoro branch which sits in a lovely white wooden building alongside other pop-ups serving coffee, juices, sandwiches and ices.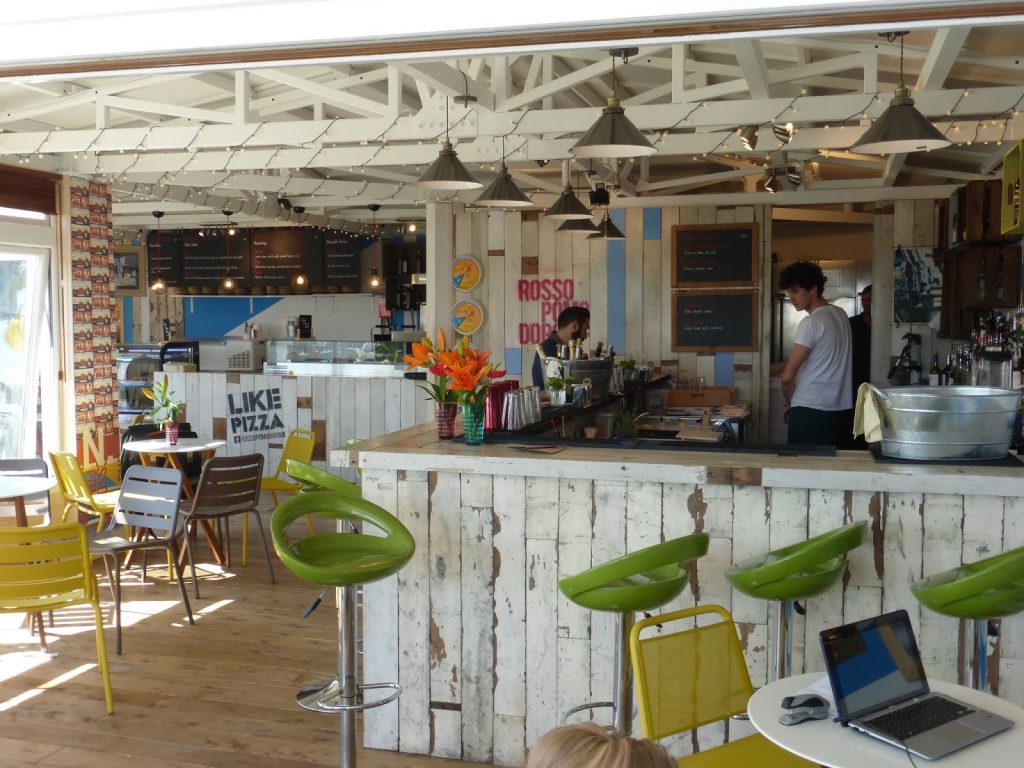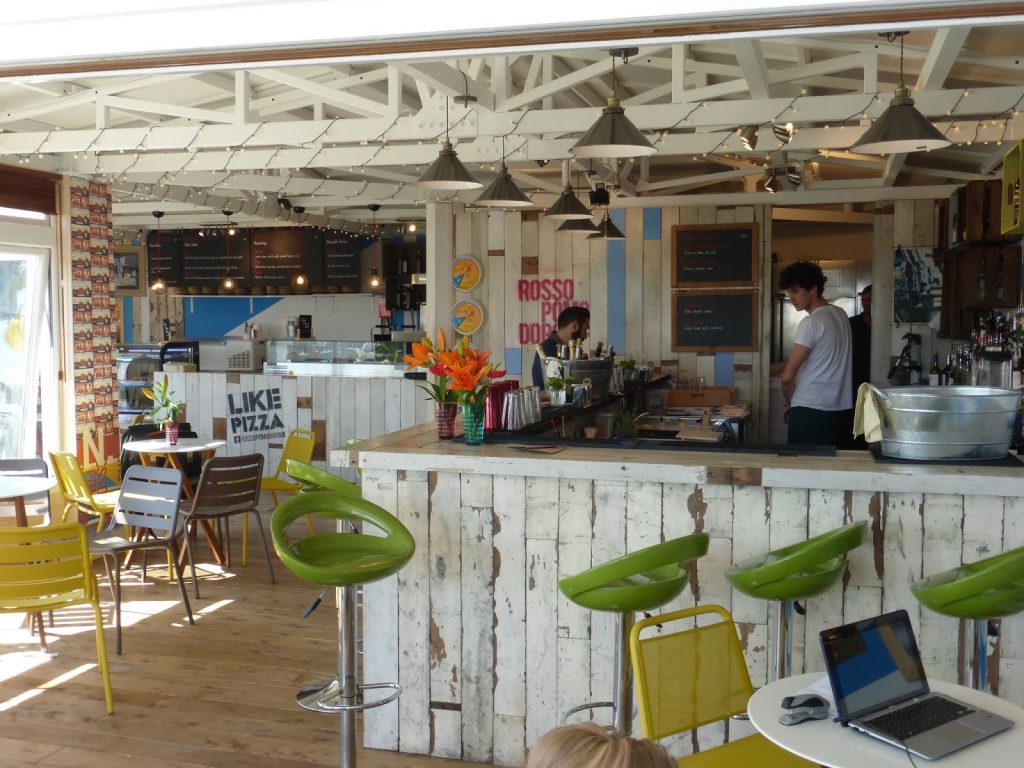 Enough of the look of the place, what about the food and drink! Cocktails were tempting so we did not resist. Mine was the Pina Colada as it seems a proper choice as we were pretending to be on holiday and it slipped down very nicely.  I didn't drink all the cocktails in the photo (!) as they were all appreciated by the rest of my group.
We ordered a range of dishes from the menu which offers Neapolitan street food, perfect for lunchtime nibbling although we tried more than you would normally pick and left the terrace completely full!  Saltimbocca and Rotolini, mini panini and tasty wraps, were followed by pasta and rice salads offering plenty of variety, and Spiedini, mozzarella skewers, for a lovely mix of sweet and savoury. Gelato to finish was a must and the only thing missing was a coffee as they don't serve it here. The staff were friendly and the place was buzzing with happy customers – happy to have found the terrace and a good lunch.
Here's hoping for more sunny days!
Honesty section: I did not pay for my food or drink but would happily do so. Entrance to the terrace is free!
For more information about the Roof Garden click here.