The Tate Modern is one of the most visited galleries in the world as it's full of amazing art but for me, the building is also a big part of the attraction.  The views across London from the top floors and the new extension which opened last year is stunning – see my review.
Entering the massive turbine hall always takes my breath away.  It's a huge empty space but the Tate make it work for them with some incredible installations. I remember the 100 million individually painted porcelain sunflower seeds that made up Ai Wei Wei's comment on his homeland.  One of the earliest arrivals to mark the opening of the Tate Modern was Louise Bourgeois'  monumental metal spider  'Maman'. At over 30 feet tall it was the stuff of nightmares for those of us who have a bit of a thing about spiders.
The Hyundai Commission is an annual commission which invites an artist to make a large scale work for the Turbine Hall, taking on the vast industrial space.  This year the turbine hall sees Superflex: One, Two, Three Swing!  It is truly joyful and the day I last visited it was full of school children having a wonderful time.  The swings are designed to take 3 people (or kids) to bring their combined energy to bear and make it a collective experience.  There are two areas full of swings, so there are plenty of swings to go round, except when a sizeable school party rushes in to enjoy every inch of Superflex.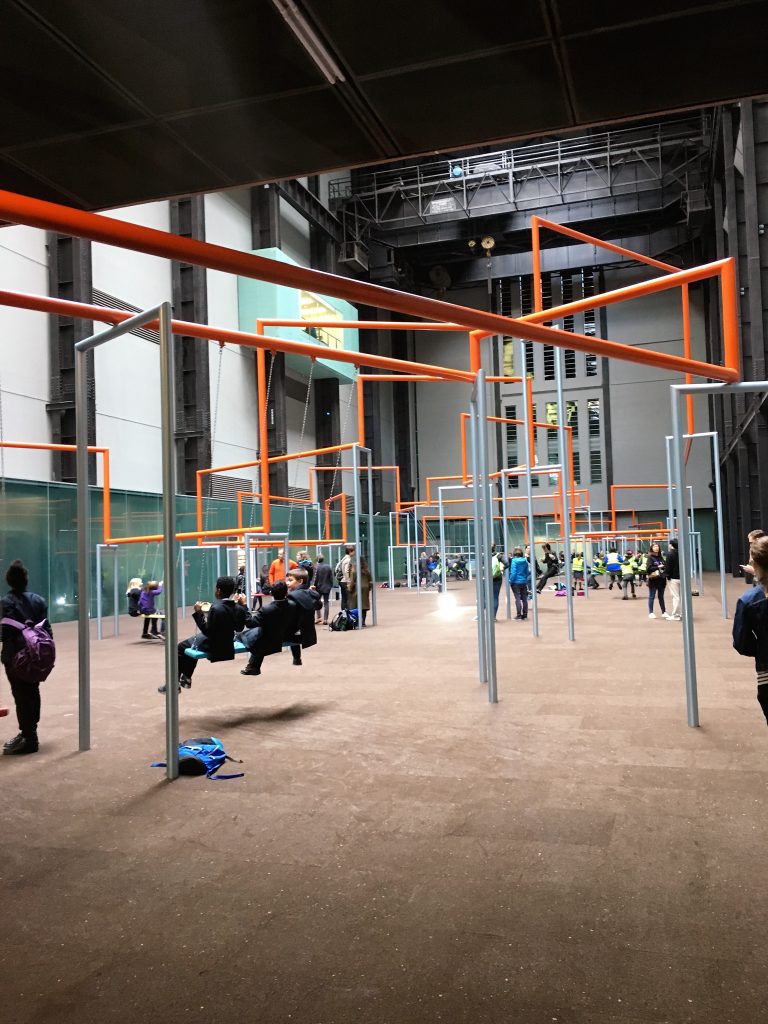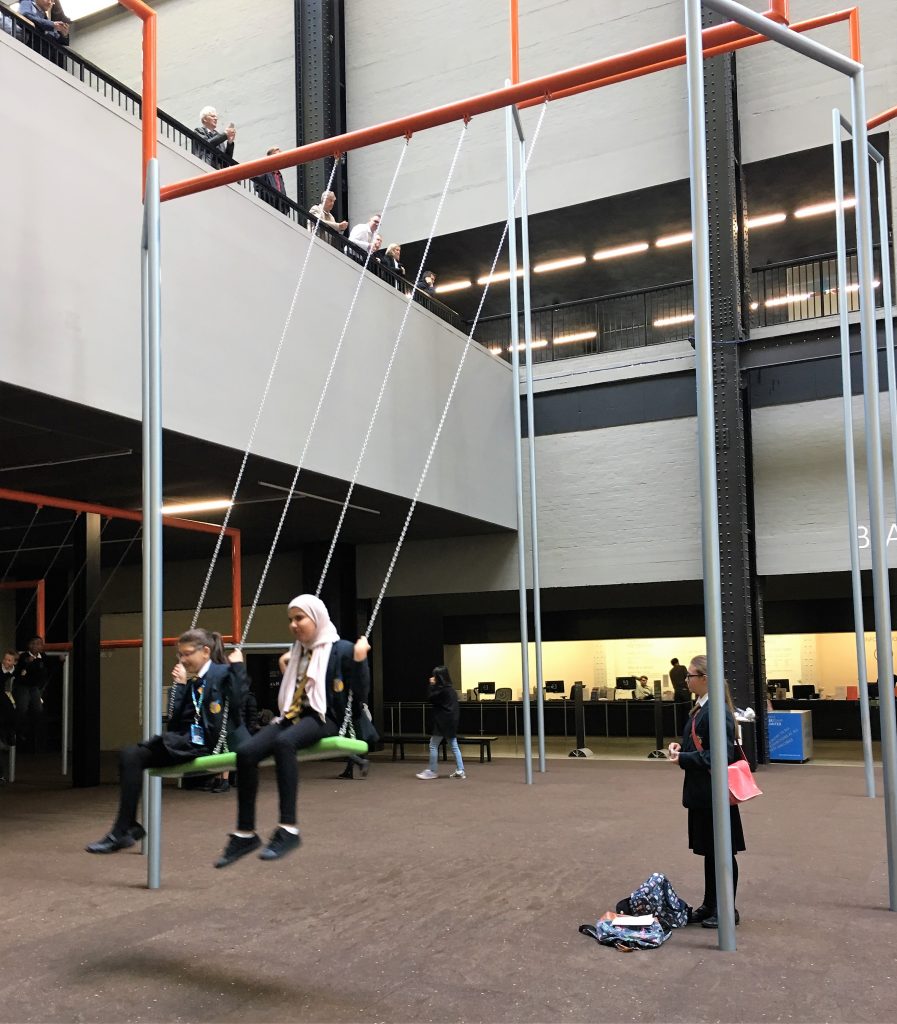 The slope to and from the main entrance has been covered in striped carpets which give the illusion of steps. You can lay down and watch the huge silver ball swing back and forth in a mesmerising movement.   The carpet uses the colours of the British banknotes so you can recline on cash as you contemplate the slow steady movement above you.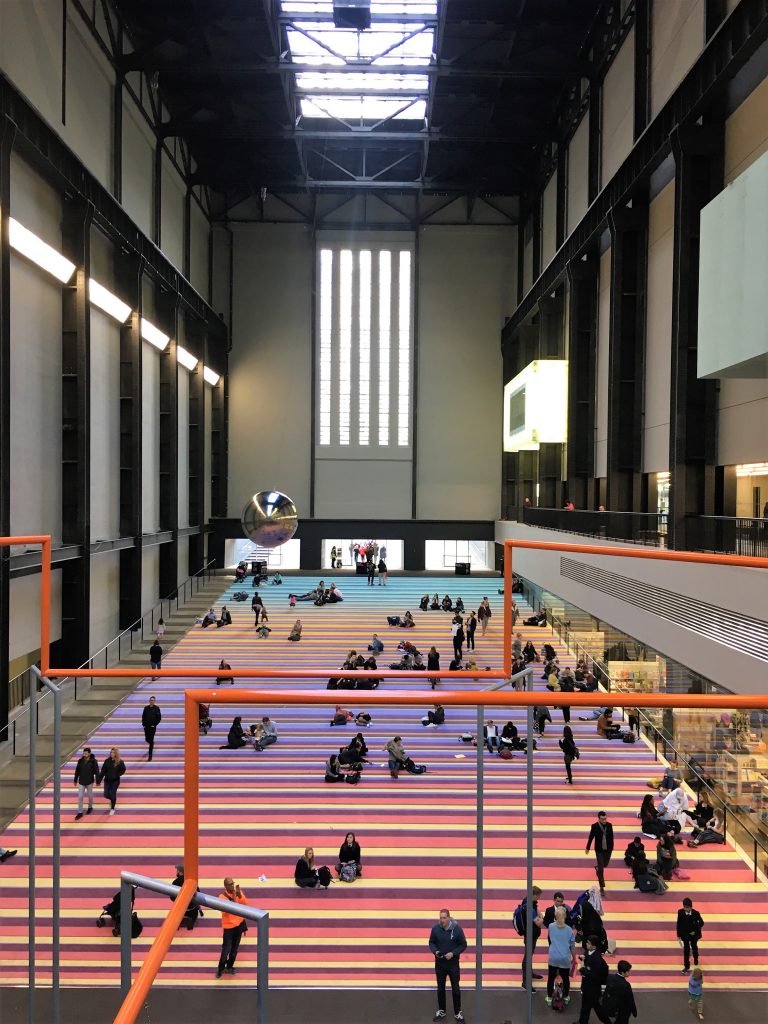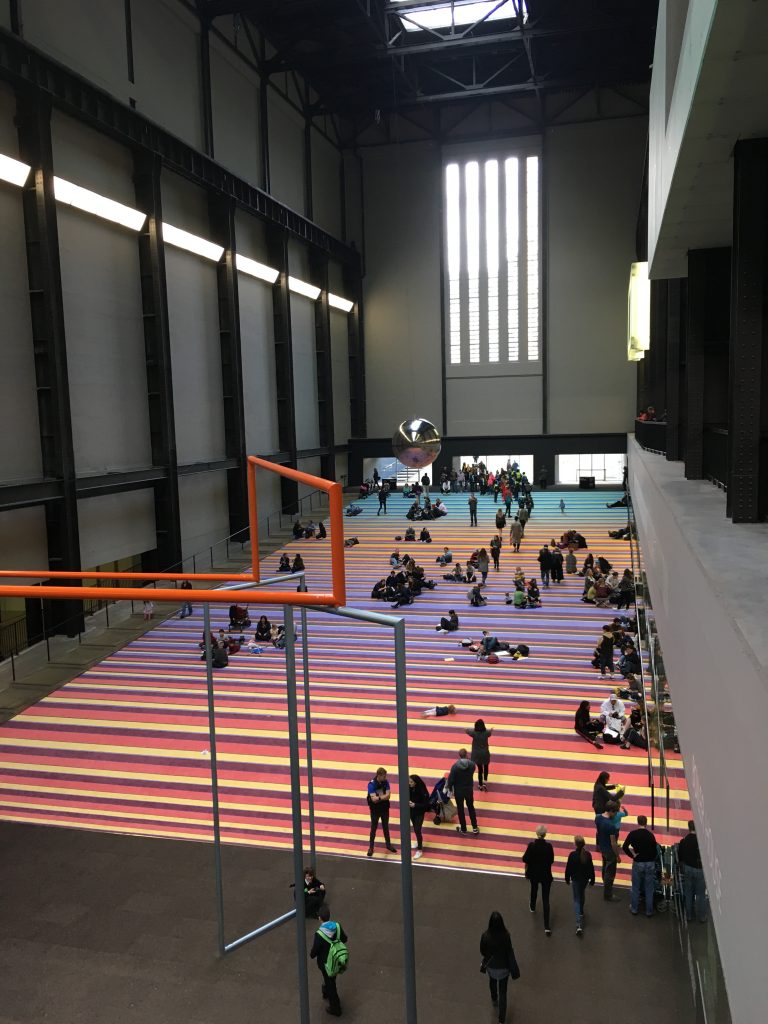 Superflex is fun whatever age you are.  It's free and a great introduction to the world of modern art for those coming to the Tate Modern for the first time.
For more information about the Tate Modern check their website: www.tate.org.uk/visit/tate-modern