Now and again even I feel the need to head out of London to explore the wonderful countryside in the UK, whether it's further afield to Scotland or to the great sights all around London. My most recent excursion took in not one but two Unesco World Heritage Sites, both within an easy day trip.
Our two sites were Stonehenge and Avebury and here's what the Unesco folk have to say about them: "Stonehenge and Avebury, in Wiltshire, are among the most famous groups of megaliths in the world. The two sanctuaries consist of circles of menhirs arranged in a pattern whose astronomical significance is still being explored. These holy places and the nearby Neolithic sites are an incomparable testimony to prehistoric times". And "Stonehenge is the most architecturally sophisticated prehistoric stone circle in the world, while Avebury is the largest in the world".  So, armed with that inspiring description, we set off!
Stonehenge is just a couple of hours drive from central London and as you approach you can catch glimpses of the stone circle before you actually drive past it on the way to the car park. There is considerable controversy about this road and there are plans to redirect it through a tunnel to return Stonehenge to its dominating position in the countryside but who knows when and even if that will happen and in the meantime the A303 rumbles past.
Once parked up, we headed into the site with great excitement, our only sadness was the murky weather in the middle of a sunny week but it added a more mysterious atmosphere and some moody photos. I was surprised how close we were to the stones as I had heard that visitors were kept well away for fear of people touching and damaging the stones. The stones are huge, the largest weighing over 40 tons, and so many remain in a position that it is not hard to imagine how the massive circle could have looked back in the prehistoric times.  Many stories are told of why it was built but no one can be sure whether it was ceremonial, religious or astronomical – or all of these or something else entirely!
As a visitor, you follow a circular path and walk right around the large circle so you can see the stones from every angle armed with a very informative audio guide. You can spend as long as you like marvelling at this extraordinary 5,000-year-old structure and let your imagination go…
Here are a few photos so you can see what all the fuss is about: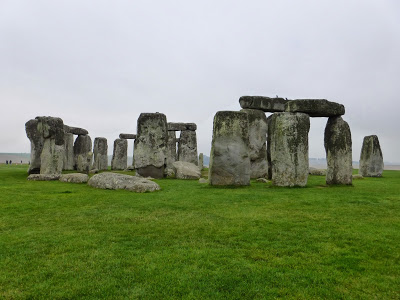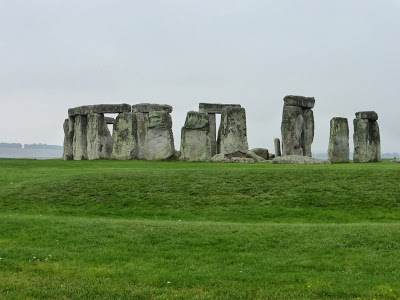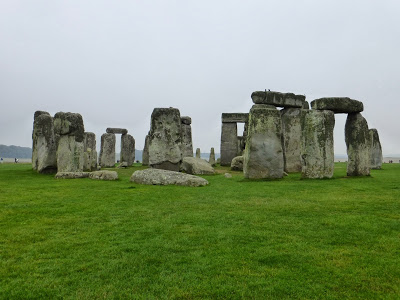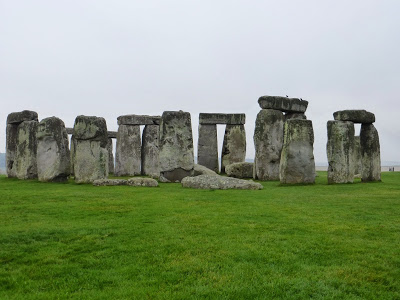 From Stonehenge, it's just a 45-minute drive to Avebury the second of the UNESCO monuments and the largest stone circle in the world!  It's completely different in that the circle is so large that it encompasses the village of Avebury and has several roads bisecting it, which gives it the sense of being an integral part of life here. The stones themselves are smaller and are very spread out but you can walk around tracing the circle which disappears in parts where the stones have been taken away – such well-hewn stones were too good for the locals not to reuse in nearby buildings.  Avebury is a lovely village with many beautiful houses from a range of different eras and a good looking pub – of course!
The circles, there are more than one as several appear within the wider outside circle, date from about 3,600 BCE. Again we don't know why it was built and it is intriguing to read that as many as 15 of the giant stones, or megaliths, are buried on the site as during the early 14th century locals pulled down and buried the stones as they believed they were the work of the devil. You can imagine how that would happen as the effort taken to move these giant stones into place would have seemed superhuman to them.
Here are some photos to compare with Stonehenge: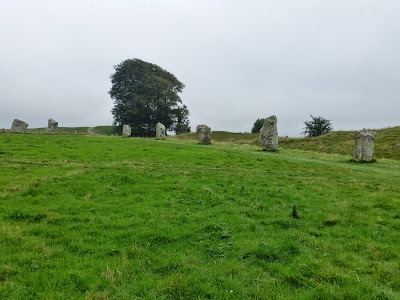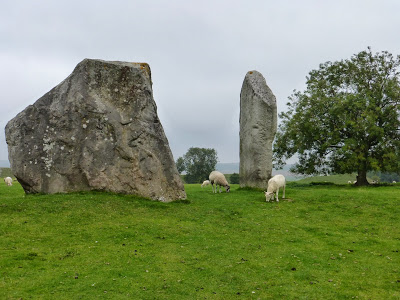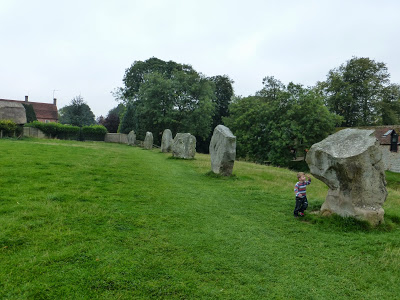 There is so much more I could tell you about Stonehenge and Avebury and I've just given you a few highlights so do look them up online and try to get to visit one or both sites if you can.
Back in London next week so bye for now.
Sue
@itsyourlondon
itsyourlondon.co.uk