It's been a tough few months so I was keen to head to the West End of London to see the Christmas lights 2020 and taken on some Christmas spirit.  They did not disappoint and I'd like you to join me on my first tour around these famous illuminations.
Burlington Arcade is a top end passage of shops and said to be the world's first shopping arcade.  Its simple colour scheme and tasteful decorations are a delight and Moet & Chandon have set up a tempting photo opportunity which I could not resist!
Fortnum & Mason on Piccadilly is a beautiful shop inside and out  Famous for its teas it loves to mark Christmas with its customary style and flair.  This year the exterior is one huge advent calendar with a section for each leading up to the 25th and a massive 2020 down the side of the building.  Their shop windows are commemorating 8 famous displays from the past from 1930 through to 2020. Inside it is a masterclass in Christmas decorations and symmetrical design.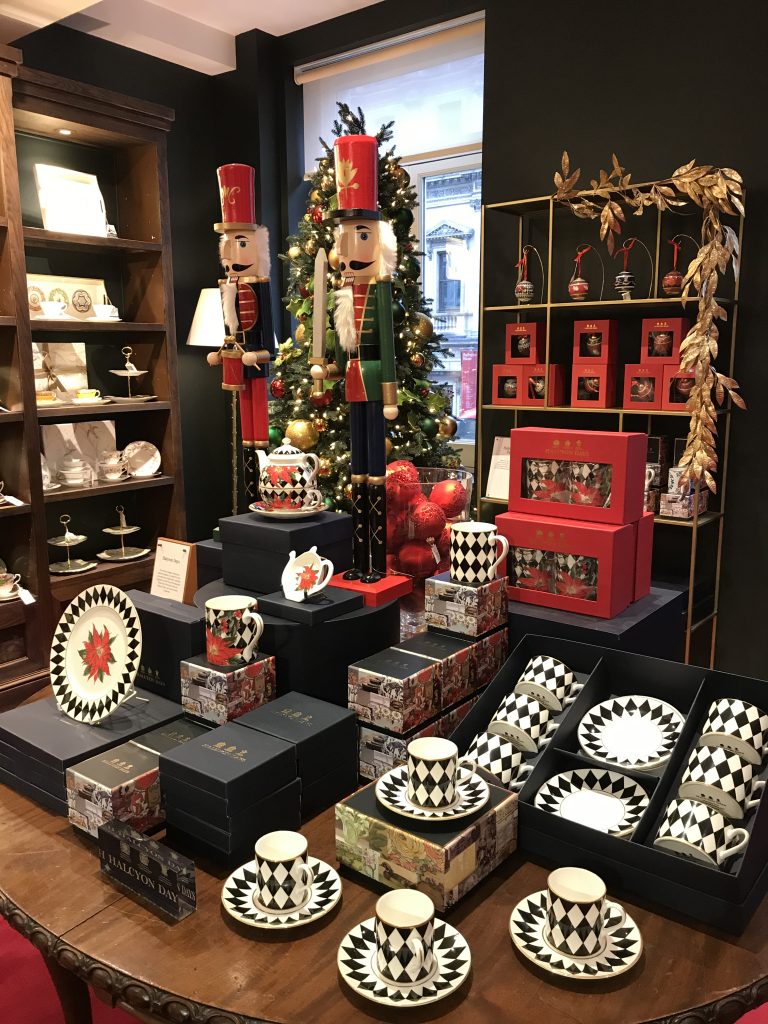 Carnaby Street is usually my favourite decoration with its off the wall and over the top approach but this year they seem rather subdued although the message is strong.
Seven Dials just near Covent Garden have excelled themselves this year with a stunning  halo of lights with coloured baubles and sliver birch sprays around their famous centre.  The overall them is Festive Woodland.
Oxford Street have gone for big banners with lights and text which changes rapidly so you have to be patient to see any full messages.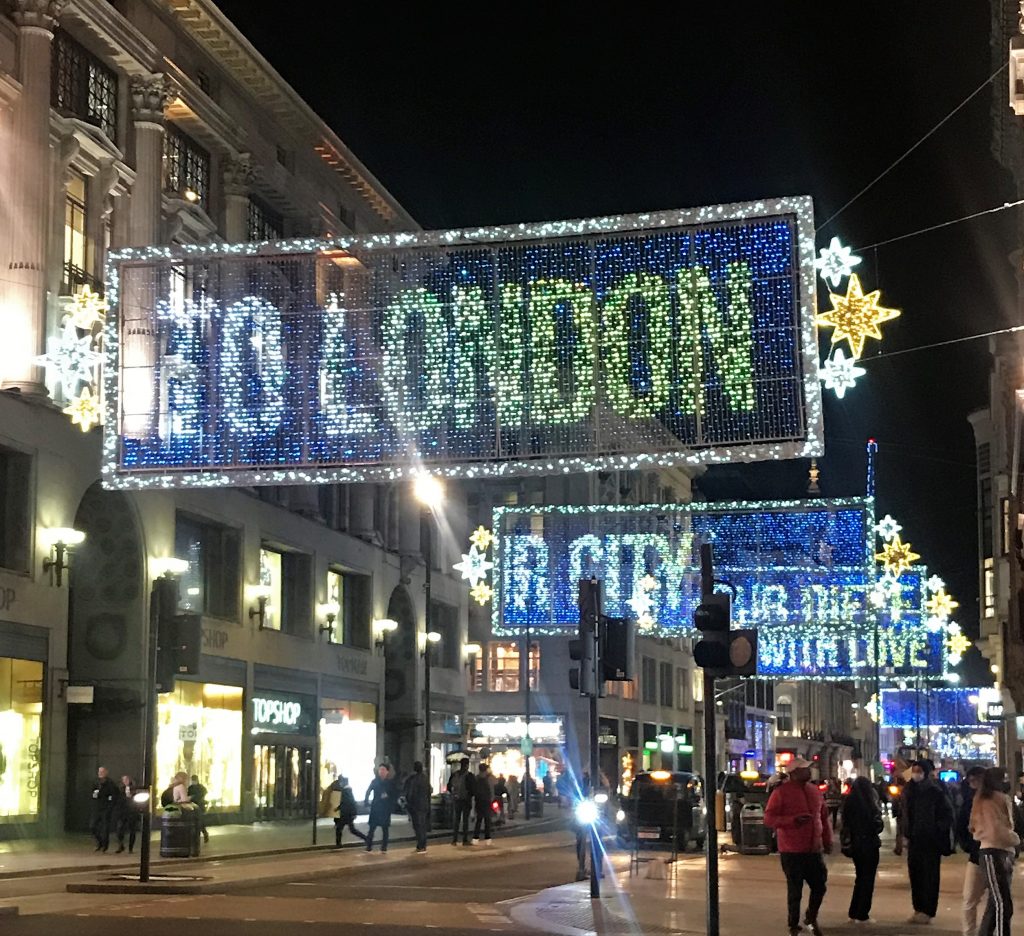 Regent Street has returned with its beautiful angels which have been on display for many Christmases but still delight
The Mayfair shops always push the boat out and Cartier take the prize this year with their jaguar themed bright red shop front.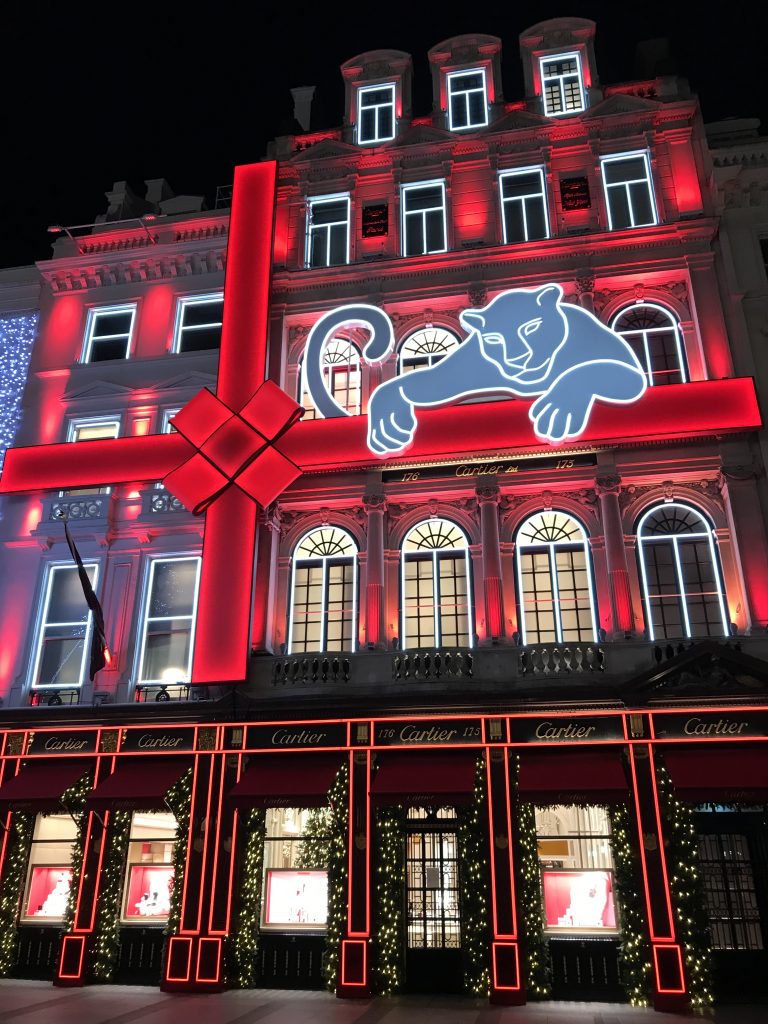 I hope you enjoyed this tour around some of London's Christmas lights. There are plenty more so watch out for another blog post to come featuring South Molton Street, Tate Britain, Trafalgar Square and many more
Merry Christmas.
Sue