As the seasons change, it's time to excite ourselves with all the fun stuff happening in London during the last months of the year.   Here is my latest seasonal what's on newsletter sent to subscribers 4 times a year and if you'd like them to drop into your inbox send me a quick email and nothing else will be sent to you!  (sue@itsyourlondon.co.uk)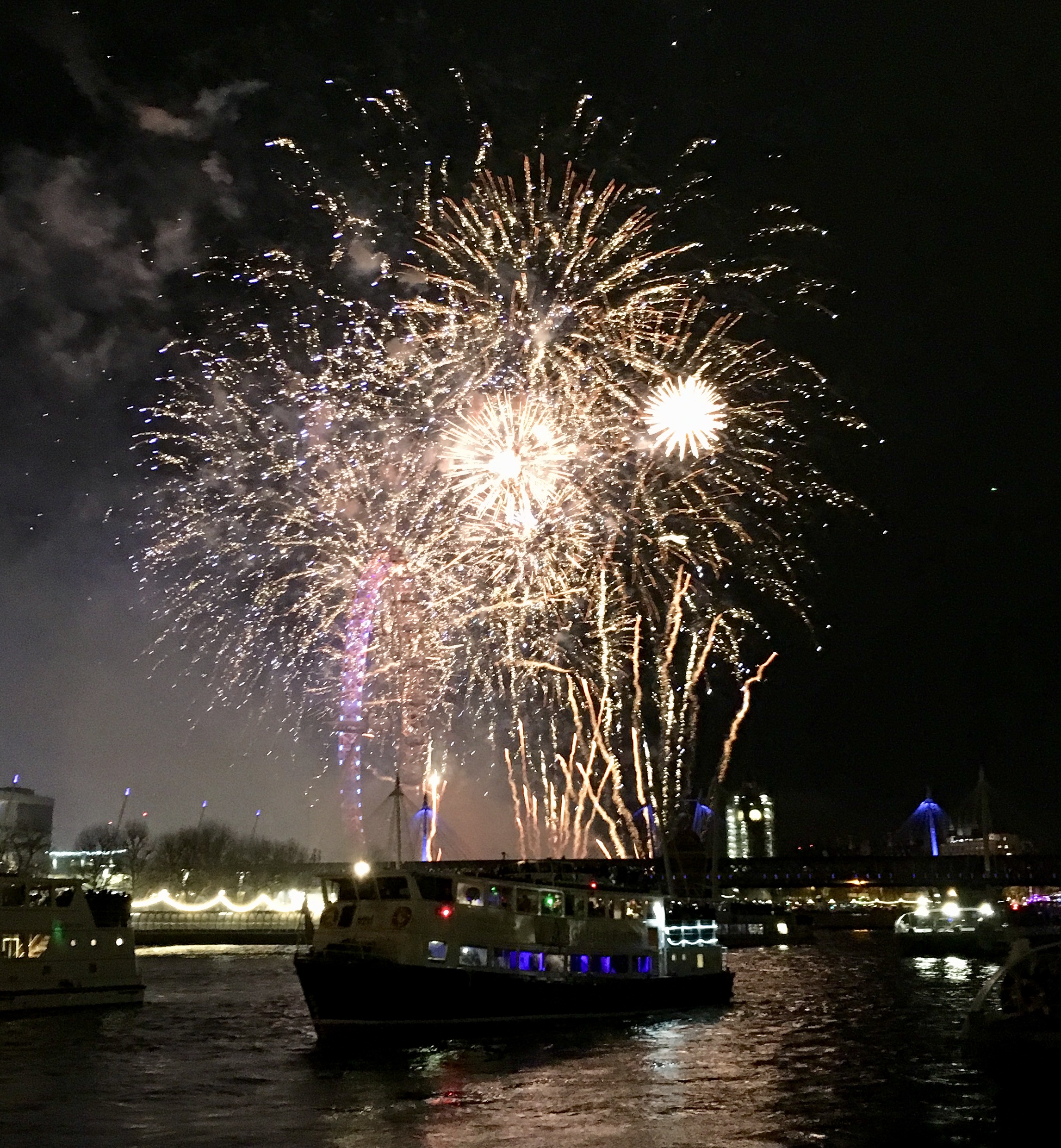 SPECIAL EVENTS
October This is a big month for film and art with major events for both creative industries. The 63rd London Film Festival is a showcase for Hollywood stars and block buster films and yet still finds space for first time directors and documentaries.  Frieze Art Fair brings the art world to London and takes up residence in Regents Park showcases top galleries and there is a whole range of other shows around London offering some pieces at more affordable prices.
November  .The week of the 5th sees firework displays all over town as we mark Guy Fawkes Night when a group tried but failed, luckily, to blow up the Houses of Parliament in 1605.  It's a great month for jazz fans when the London Jazz Festival brings top names to London's famous night spots like Ronnie Scott's. As winter is chilling the temperatures, you'll see ice rinks opening all over town at great venues such as the Tower of London and the Natural History Museum. The Lord Mayor's Show will delight the crowds with a parade around the streets of the City as it has since 1215!
December The build up to Christmas is in full flow with all the famous lights decorating the streets of London with their best festive look. Winter Wonderland in Hyde Park offers a fun fair and a large Christmas market offering something for all the family. Look out for the famous, tall Christmas tree in Trafalgar Square, an annual present from the people of Norway in memory of Britain's help during the 2nd World War where carols are sung each evening – a magical sound to put you in a festive mood.
Check out London listings by each month:  October, November and scroll right down for December's listings for Theatre, Art Galleries,  Museums and Exhibitions,  Foodie stuff, Parks Gardens and Royal Palaces,  Shopping Fashion and Markets, Music and Sport.
OCTOBER
THEATRE
The genial Stephen Mangan stars in Man in the classic Ealing Comedy, The White Suit at the Wyndhams theatre.  Lungs at the Old Vic reunites The Crown stars Matt Smith and Claire Foy in a newly refurbished Old Vic theatre. Ghost Quartet is the opening play at a new theatre in Soho, the Boulevard Theatre, located just off Berwick Street which will offer late night cabaret and comedy as well as music to make full use of the building.  A haunting song cycle kicks of an exciting new time for theatre in London as we are seeing several new theatres joining old favourites.  This 165 seater will offer a super flexible intimate space. Solaris at the Lyric Hammersmith takes us to outer space starring Hugo Weaving.
ART GALLERIES/EVENTS
The Tate Modern is hosting the 2019 Hyundai Commission by Kara Walker, an extraordinary multi-layered fountain called Fons Americanus. Located in the enormous Turbine Hall, this 13 meter tall sculpture examines through water the themes of slavery and oppression that link the fates of people across the UK, USA and Europe.  The National Gallery brings us Gaugin Portraits, the first ever exhibition devoted to Paul Gaugin's portraits, showing how he revolutionised portraiture through 50 works across a range of media. The National Portrait Gallery brings much needed balance to the history of art by opening Pre-Raphaelite Sisters, 170 years after the Pre-Raphaelite Brotherhood launched their first exhibition. 12 women who contributed to this movement are featured including Christina Rossetti and her less well-known fellow artists.  Also, at the National Portrait Gallery is an exhibition by Elizabeth Peyton: Aire and Angels, one of the pre-eminent artists working today. For collectors on a budget, the Affordable Art Fair in Battersea Park offers us a chance to invest without breaking the bank.  In a bumper month the Royal Academy brings us Lucien Freud: The Self Portraits in a rare opportunity to see over 50 of his self-portraits together, seeing himself through his own unflinching eye as he ages before us.
MUSEUMS/EXHIBITIONS
Opening at the British Museum, Inspired by the East How the Islamic world influenced Western Art, shows us how these cultures have interacted and the resulting influences from the 15th century through to the present day. This story is told through art, ceramics, fashion, photography, jewellery and glass. The Science Museum has their inaugural Science Photographer of the Year bringing us breath-taking images of science in action, exploring human health, environmental conservation and the protection of endangered wildlife.
FOODIE STUFF
Decimo opens at the new Standard Hotel, Kings Cross, offering a Spanish/Mexican mix with a big line in running tortillas. Arma brings authentic shawarma to Soho with sit in as well as take away – shawarmas may have a poor reputation as late night doner kebabs, but it seems time to revisit them. Douglas McMaster moves his famous zero waste restaurant Silo from Brighton to Hackney with an ever-changing menu and all those brilliant ecological ideas. Jonny Lake, ex head chef from the 3* Fat Duck is opening his own venue, Trivet in Bermondsey. Epic Pies does what it says on the tin, opening by St Paul's will have pies from a former street food Mother/son duo. Momo is opening Mo Diner next to their Heddon Street mother ship offering American diner food with a Mediterranean twist in a 1930s style venue.  An old favourite site, the top floor of the St George's Hotel next to BBC Broadcasting House, will have a new restaurant Toca Madera, a high end Mexican with great views.
PARKS AND GARDENS, ROYAL PALACES
Kew Gardens' big exhibition of Dale Chihuly's beautiful glass sculptures closes this month and it really is not to be missed – a riot of colour and shape in a natural setting. Regents Park hosts the prestigious Frieze Art Fair and also the free outdoor Frieze Sculpture Park.
SHOPPING, FASHION AND MARKETS
Don't forget London's regular markets: Portobello on Saturdays, Spitalfields biggest on Sundays and Camden all the time and Duke of York Square on the Kings Road has a wonderful food market on Saturdays.
MUSIC
Big name Ariana Grande takes on the 02 Arena as does Cher on her first UK tour for 14 years. Also at the 02 is Alice Cooper with old favourites The Stranglers supporting. A bumper month at the 02 sees a John Legend show at the end of the month. Hot Chip step up to the stage at Alexandra Palace, hotly tipped from Glasto Slowthai are on at the 02 Brixton.  BBC Music Introducing Live is a 3 day music talent event in Tobacco Dock with a chance to hear great music and get yourself heard too!
SPORT
The NFL rolls back into town with 3 American Football matches at the Tottenham Hotspur stadium and Wembley and you can see the following teams: Tampa Bay Buccaneers, Carolina Panthers, Los Angeles Rams, Cincinnati Bengals, Houston Texans and Jacksonville Jaguars. Six Day London is an extraordinary cycling event held in the Velopark in the Olympic Park which combines all the disciplines in men's and women's racing with a party atmosphere. The world's best riders will be racing with a backdrop of wild lighting and music – sounds great!  In contrast the International Ballroom Dance Championships are held at the Royal Albert Hall for Latin and Ballroom, professional and amateur in their 65th year, and you can see the best talent in the world make it all look so easy, yet we all know how hard it really is.
NOVEMBER
THEATRE
Mary Poppins, the world's favourite nanny (they say!) lands on the west end stage at the Prince Edward theatre after an international tour and has a role for 60s star Petula Clark as the Bird Woman.  More great news about new theatres, the Turbine theatre at Battersea Power Station site, a 200 seater which opened in the summer but is now staging Nick Hornby's famous High Fidelity. Lots of pre-publicity about Dear Evan Hansen, opening at the Noel Coward theatre, a 6 time Tony award winning musical comes from the pens of those behind La La La Land and the Greatest Showman! A new intriguing musical &Juliet opens at the Shaftesbury theatre and follows a life Juliet may have had with a different ending to Shakespeare's, featuring hit pop songs.
ART GALLERIES/EVENTS
The National Gallery are offering a chance to explore Leonardo da Vinci's The Virgin of The Rocks in more depth in an immersive experience exhibition through four different spaces.  Also at the National Gallery Young Bomberg and the Old Masters shows his earlier works alongside the masters who inspired him.  Dora Maar comes to the Tate Modern in her own right rather than as an extra in a Picasso show. This will be the largest ever UK retrospective of her provocative photomontage works, her commercial and social documentary projects. In her later life she pulled away from photography to explore other forms of artistic expression only returning to it in her 70s. The Queen's Gallery brings us George lV: Art and Spectacle, presenting his life through the art that enriched his world. Much of his unrivalled collection remains in the Royal Collection for us to enjoy.
MUSEUMS/EXHIBITIONS
Troy Myth and Reality arrives at the British Museum, a new blockbuster looking at the legend of Troy which has survived 3000 years. Explore the players through break taking art and archaeological evidence and bring these ancient tales to life and determine what is myth and what is history. Be ready to be amazed by Tutankhamun: Treasures of the Golden Pharaoh at the Saatchi Gallery. Over 150 artefacts have left Egypt for this show, 60 of which have not left their home country before. What makes this even more special is that it is very unlikely these treasures will travel again as Cairo has built a new museum to house them next to the pyramids.  So, don't miss out or you'll have to try for a trip to Cairo! In massive contrast, the Museum of London hosts The Clash: London Calling explores this key album on its 40th anniversary. The V&A has Cars: Accelerating the Modern World which looks at our relationship with cars through 15 fine examples and hundreds of other items and how we love speed.
FOODIE STUFF
Taste London has a big winter food festival as well as its summer extravaganza in Regents Park.  In November they head for Tobacco Doc, east of Tower Bridge, with top chefs, great stalls, pop up restaurants for tasting dishes and cooking demos.  Following the sad demise of Joel Robuchon and his famous Atelier restaurant and bar, a new version is arriving in Mayfair, in fact 2 versions a Deli and Comptoir Robuchon. Let's see how the 2 develop….    Huge expectations for a new fine dining venue at Claridge's who have booked top New York chef Daniel Humm to open Davies and Brook in their main restaurant, the name coming from the 2 streets the hotel is on. Locket's is a new wine bar and café from Wiltons on St James's Street, it's their first new venture for 70 years! 14 Hills takes up a floor just below the City's newest rooftop garden at 120 Fenchurch Street, and will be a plant based all day restaurant offering a British menu and fabulous views.
PARKS AND GARDENS ROYAL PALACES
Kew Gardens put on a big show at Christmas with their Illuminations Trail, a one mile sparkling path around the gardens including dancing illuminated fountains. It's very popular so book early as it's well worth a visit, I loved it and it is a truly magical sight. The ice rinks will be opening all across London including at the great venues of Hampton Court Palace and the Tower of London. Also at the Tower of London are the atmospheric Twilight tours when you can hear the spooky tales and explore this historic site as the light fades….
SHOPPING, FASHION AND MARKETS
Christmas markets are popping up all over town from the South Bank to Kew Gardens and the huge Winter Wonderland in Hyde Park is full of chalet style stalls. The Spirit of Christmas Fair at Olympia is packed full of present ideas, and some for yourself of course! Then the sales start, earlier each year but officially on Boxing Day with bargains everywhere.
MUSIC
The London Jazz Festival is a great showcase for top talent in a range of venues across London. Marina (of Marina and the Diamonds) takes to the stage at Apollo Hammersmith.  Shakespeares Sister returns as a due at the London Palladium after their acrimonious split in 1993. Christina Aguilera is on at the SSE Arena Wembley, her first London headline show in 12 years. Breakout star Lizzo is playing at the 02 Academy Brixton and Skepta is playing at Olympia, known for exhibitions not big music shows.  Liam Gallagher is on at the 02 Arena (not with his brother), also at the 02 you can catch Bjork, McFly, Squeeze, the Lumineers and the Chemical Brothers.  Loyle Carner is on at Alexandra Palace which is hosting more and more shows.
SPORT
The Nitto ATP end of season tournament takes place at the 02 where the top 8 men's players battle to be World Tour Tennis Finals champion – sadly for us Brits, no Andy Murray again this year as he's still recovering from his surgery but the big guns will be there and it's a great tournament. A Euro 2020 qualifying game sees England take on Montenegro at Wembley.  The London Aquatic Centre hosts the London leg of the International Swimming League.
DECEMBER
THEATRE
Lots of excitement about James McAvoy taking to the stage in Cyrano de Bergerac at the Playhouse theatre – I wonder how big the nose will be!  The Old Vic is staging A Christmas Carol following last year's successful run with Paterson Joseph.  Festive shows and children's shows are everywhere with Peppa Pig at the Duke of York's, Goldilocks and the Three Bears at the London Palladium and Oi Frog and Friends at the Lyric Hammersmith.  The Goes Wrong folk expand their repertoire to Peter Pan Goes Wrong at the newly reopened Alexandra Palace theatre and the delightful Tiger Who Came to Tea opens at the Theatre Royal Haymarket. The well-reviewed Girl from the North Country finally transfers to its second West End theatre at the Gielgud. blending the tale of a family in crisis with Bob Dylan songs.
 
ART GALLERIES/EVENTS
The Wallace Collection has a new exhibition called Forgotten Masters: Indian Paintings for the East India Company. Guest curated by writer and historian William Dalrymple, it examines paintings commissioned from Indian artists by East India Company officials in the late 18th and 19th centuries and shows us their forgotten brilliance.  Following its huge success at the V&A last year, Gingerbread City comes to Somerset House this year – enjoy the displays and the all pervading aroma!
MUSEUMS/EXHIBITIONS
There a few new openings in December, giving a chance to revisit what is around and mention the Sir John Soane's Museum's exhibition among its extraordinary collection of artefacts in this beautiful house.  Hogarth: Place and Progress unites all of Hogarth's paintings and engravings from his series for the first time to examine his complex views on morality, society and the city of London.   Drawing on the collections in the Sir John Soane's own collections, National Gallery, National Trust, the Tate, the Royal Cornwall Museum and private collectors to make this happen. In complete contrast, one of the V&A's longer exhibitions is still on bringing us the fun and the ground breaking work of Mary Quant and Zandra Rhodes: 50 Years of Fabulous continues at the Fashion and Textile Museum.
FOODIE STUFF
Bancone, a favourite pasta joint of mine which has just won a Michelin star, opens a second venue in Soho with a large basement cocktail bar along with its glorious pasta. The international buzz around Salt Bae and his famous steaks has been around for a while and London will have the chance to check it all out when Nusr-Et Steakhouse in Knightsbridge. Muse by Tom Aikens opens in Belgravia, an intimate 25 cover restaurant offering a kitchen table experience for each guest. We are still waiting for Mathura from Atul Kochhar to open on his huge new site in Westminster – trailed as coming in autumn 2019 but still waiting for a date with interest.  Also without an opening date at the time of writing is Amazonico London, coming from Madrid where it was a big hit, it offers luxury rainforest themes and cross continental cuisine.
 
PARKS AND GARDENS ROYAL PALACES
Hyde Park hosts the huge Winter Wonderland event which has stalls selling food and gifts, a seasonal fun fair and even its own ice rink, circus, comedy tent and ferris wheel.  The annual Peter Pan swimming race will take place on the Serpentine in Hyde Park on Christmas morning, an annual event for the very hardy since 1864! The Royal Palaces all have festive events and fairs and don't miss the BBC Good Food Festival Festive Fayre at Hampton Court Palace.
SHOPPING, FASHION AND MARKETS
The Christmas lights will all be on now and London's shopping street look at their festive twinkly best. Don't miss Regent Street, Oxford Street, South Molton Street, Covent Garden, Carnaby Street and the beautifully decorated shop windows including John Lewis, Liberty's, Selfridges, Harrods and Bond Street's top end shops. Don't forget that all the museums have great shops which are excellent places for top quality present hunting.
MUSIC
Continuing the 02's run is Rod Stewart, Michael Buble, Pete Tong's Ibiza Classics, Incognito, Fun Loving Criminals and Dr Hook.  Elsewhere at EartH Hackney, the London African Gospel Choir play Paul Simon's Graceland. Ronnie Spector and the Ronettes are on at the 02 Shepherds Bush and the 02 Brixton hosts the Libertines. Family act Rufus and Martha Wainwright play together at the Royal Festival Hall. Dido returns to the stage at the Apollo Hammersmith.   It wouldn't be Christmas without Madness who are on at the Roundhouse.
Don't miss all the festive carol concerts including nightly carols in Trafalgar Square next to the famous Christmas tree.
SPORT
Tennis greats bring their skills and loads of fun to the Champions Tennis tournament at the Royal Albert Hall, they are just as competitive but hide it well! New players this year include Marcus Baghdatis who joins top names like Tim Henman, Martina Hingis, Goran Ivanisevic and David Ferrar.  The London International Horse Show at Olympia is always popular with jumping, dressage and driving competitive events with world cup qualifying events.  The World Darts Championships sees the world's top darts players at Alexandra Palace competing over a major 2 week competition.  Let's not forget the brave folk who take the early swim in the chilly waters of the Serpentine Lake every year on Christmas morning in the Peter Pan Cup!
Enjoy!
itsyourlondon.co.uk
T: @itsyourlondon  IG: @sueinlondon
*All listings correct to the best of my knowledge but exact details should be checked with each venue.