I love having a birthday as it's a great excuse for splendid lunches and being treated by friends!  Petersham Nurseries restaurant has been on my list for ages so I was delighted when my friend suggested it.  Formerly the home of Skye Gyngell where she earned a Michelin star before heading to Somerset House to open Spring.  Still a fine restaurant, it is set in the middle of a beautiful plant nursery.
We met at Richmond station, not far out of the centre of London and took a wonderful walk along the Thames to reach this tucked away venue, making it feel like a real hidden treat!
Firstly, the food, which I loved.  Once you are seated among the jasmine and bougainvillaea,  you are offered an amuse bouche of Bruschetta with Ricotta, Peas, Lemon and Lovage, a fresh earthy variation on the more usual tomato-based version of this dish. The bread was lightly toasted and not so crisp as to be hard to eat which can be a problem in less well-constructed bruschetta.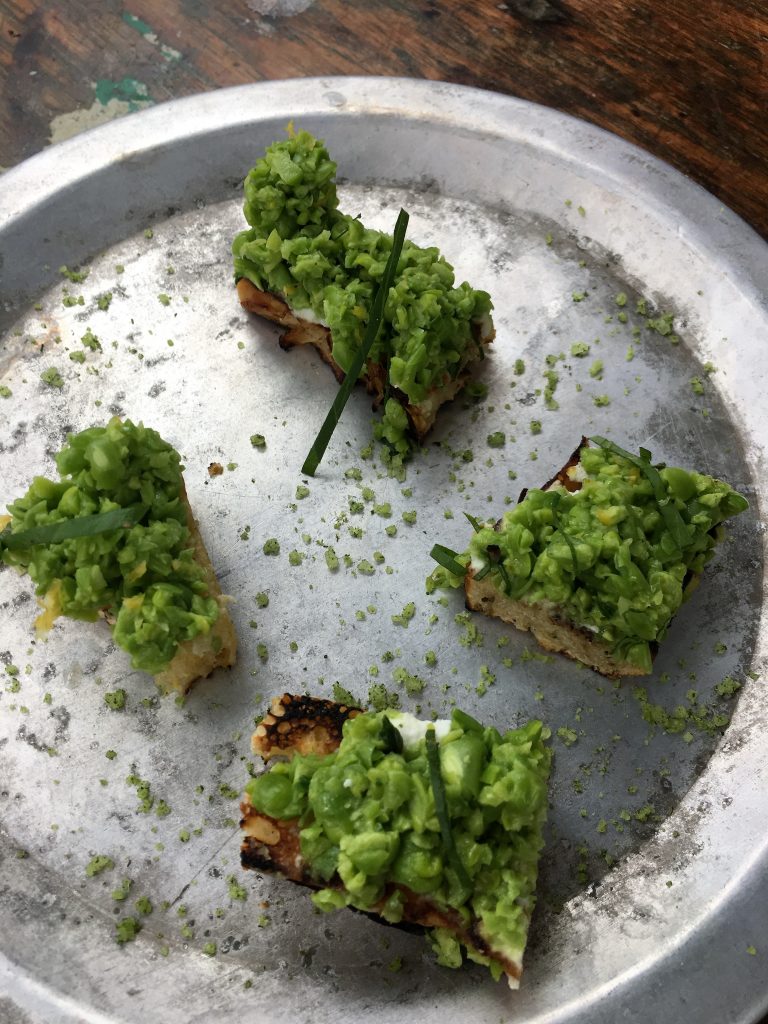 For my starter, I chose Grilled Asparagus with Soft Boiled Haye Farm Egg, Proscuitto de Parma and Parmesan, which was light and fresh with a perfect egg.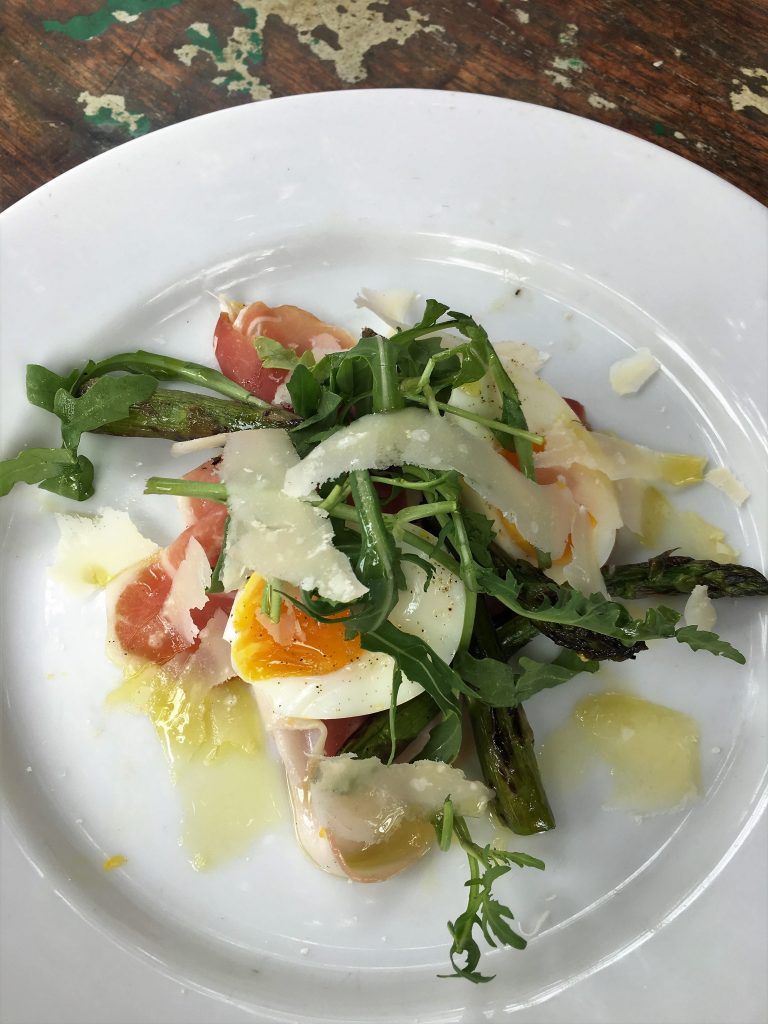 I was not familiar with Whiting so checked with our waitress who described it perfectly as a light fish with not too strong a fishy taste so I decided to give it a try. Fillets of Whiting with Petersham Prosecco, Heritage Tomatoes and Sea Aster. She was right, the dish was beautifully light which suited the hot and sunny day we were enjoying along with a bottle of Petersham white wine.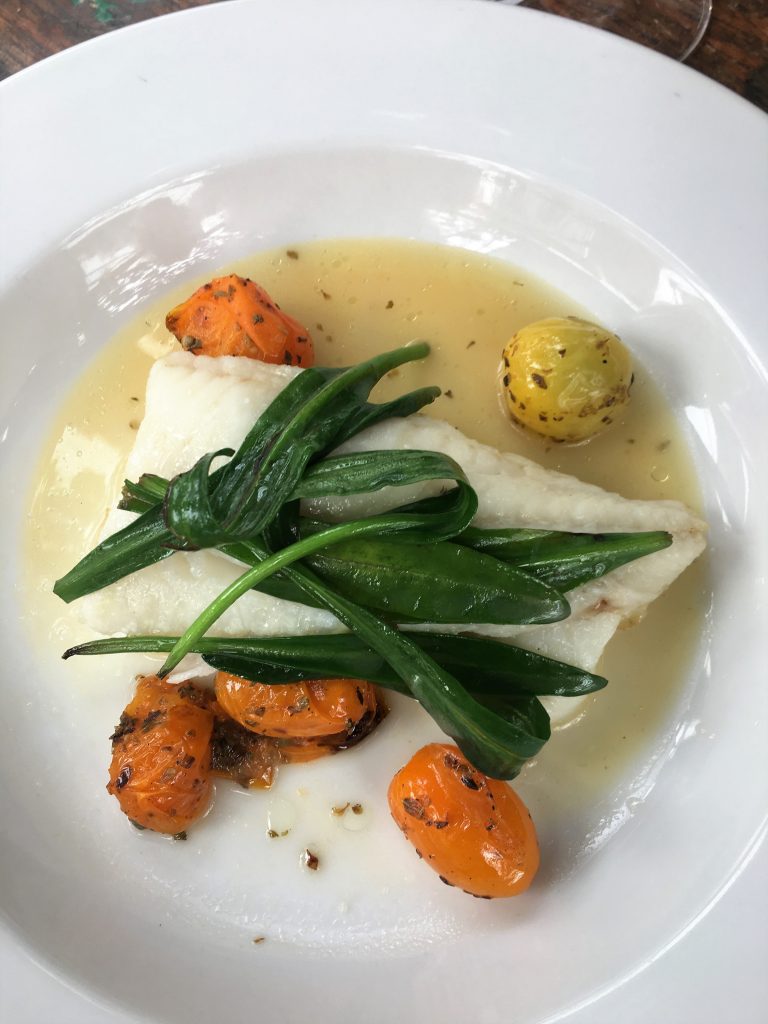 There is always space for pudding isn't there!  However, a sharing option was our best choice and we ordered a Strawberry and Almond Tart with Vanilla Mascarpone. It had great texture, soft in the tart with a crunch from the almonds and strangely we managed the lot, mascarpone as well!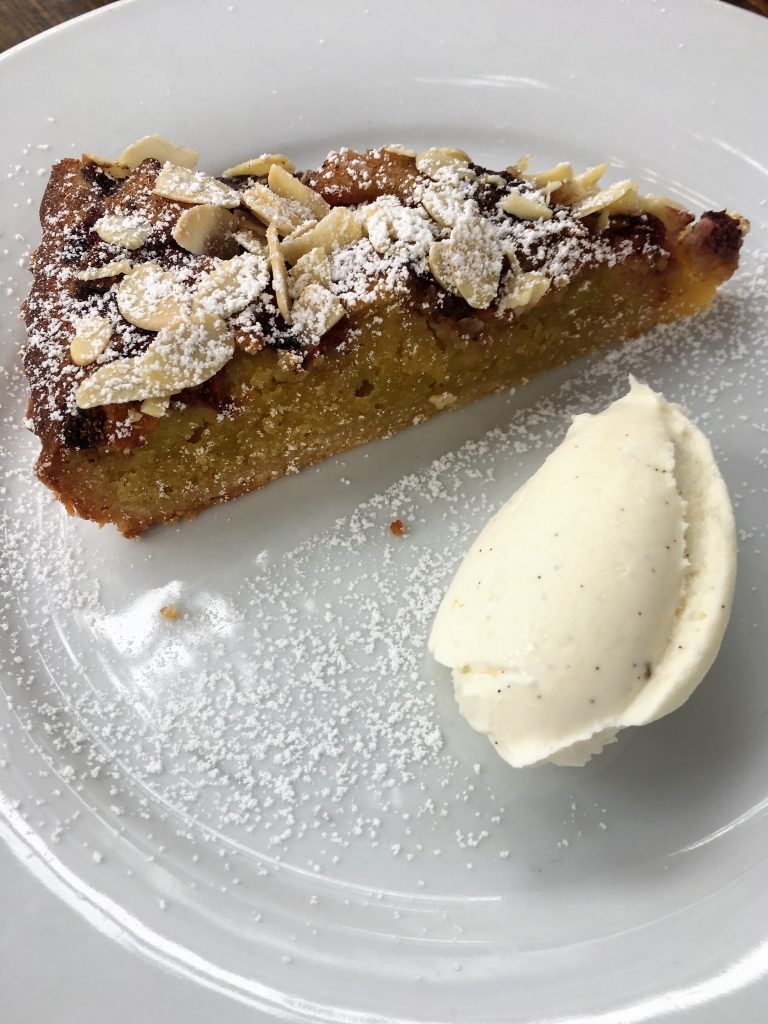 The dinner area has that half indoor half outdoor feel, with a profusion of plants, Indian decorative pieces and unfussy furniture. The view across the room from our table was full of climbing jasmine: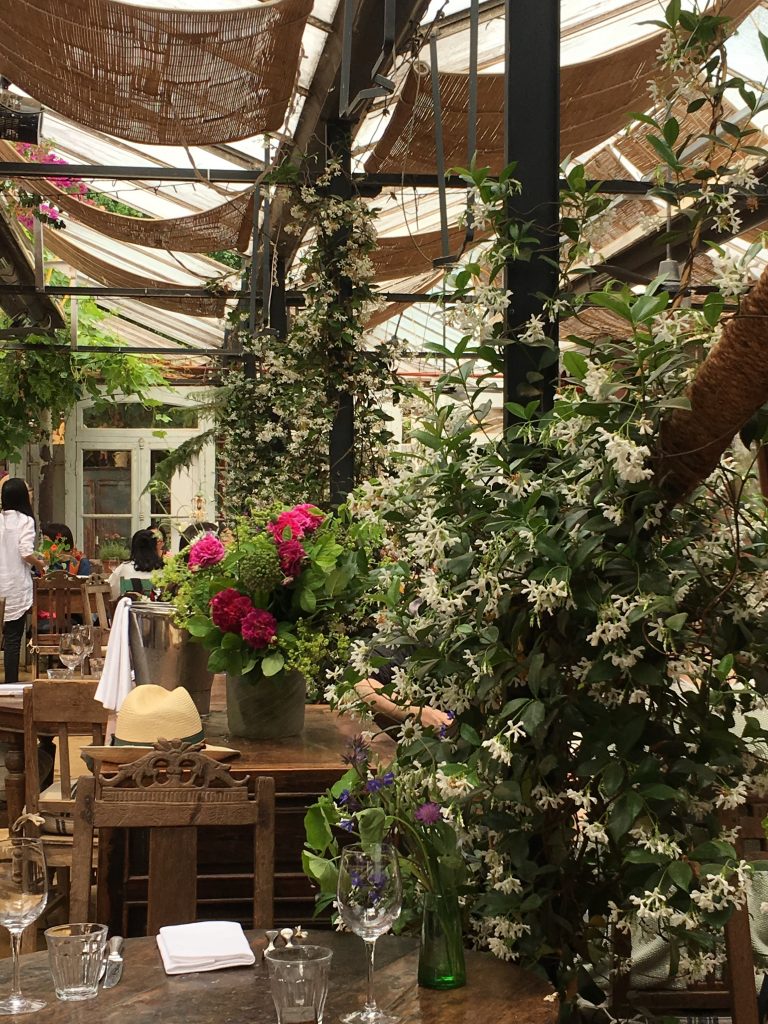 The bougainvillaea in the dining room was a riot of colour: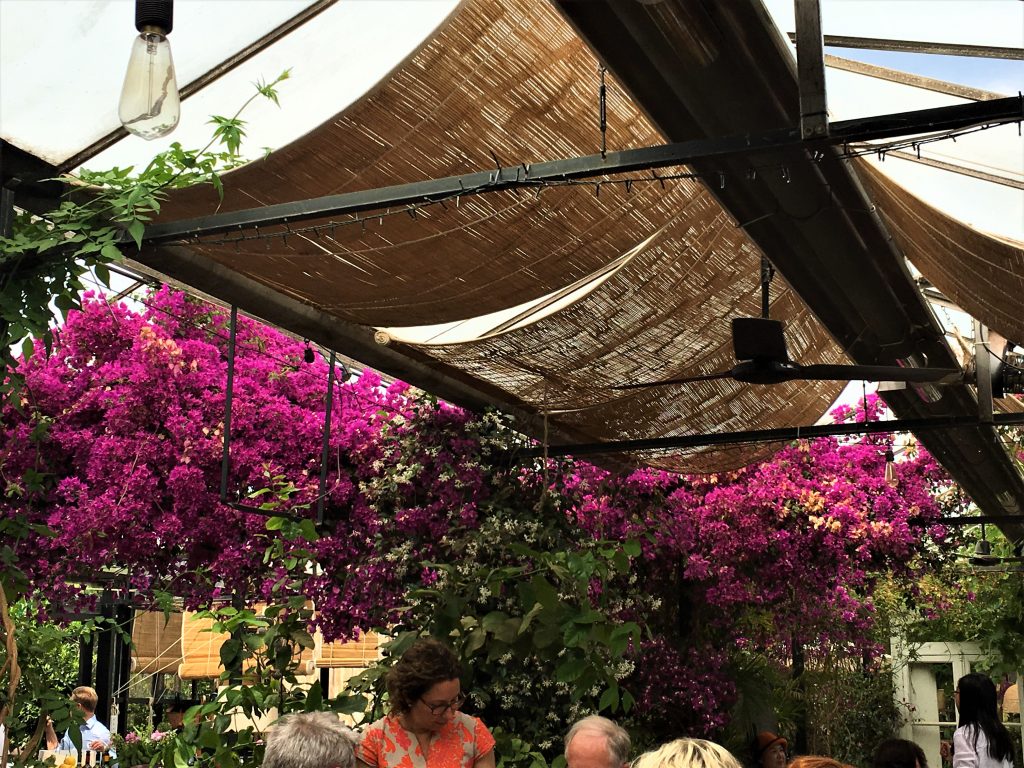 A short stroll around the nursery was required to ease our delightful lunch down. It is full of nooks and crannies,  temptingly healthy plants for sale and fabulous displays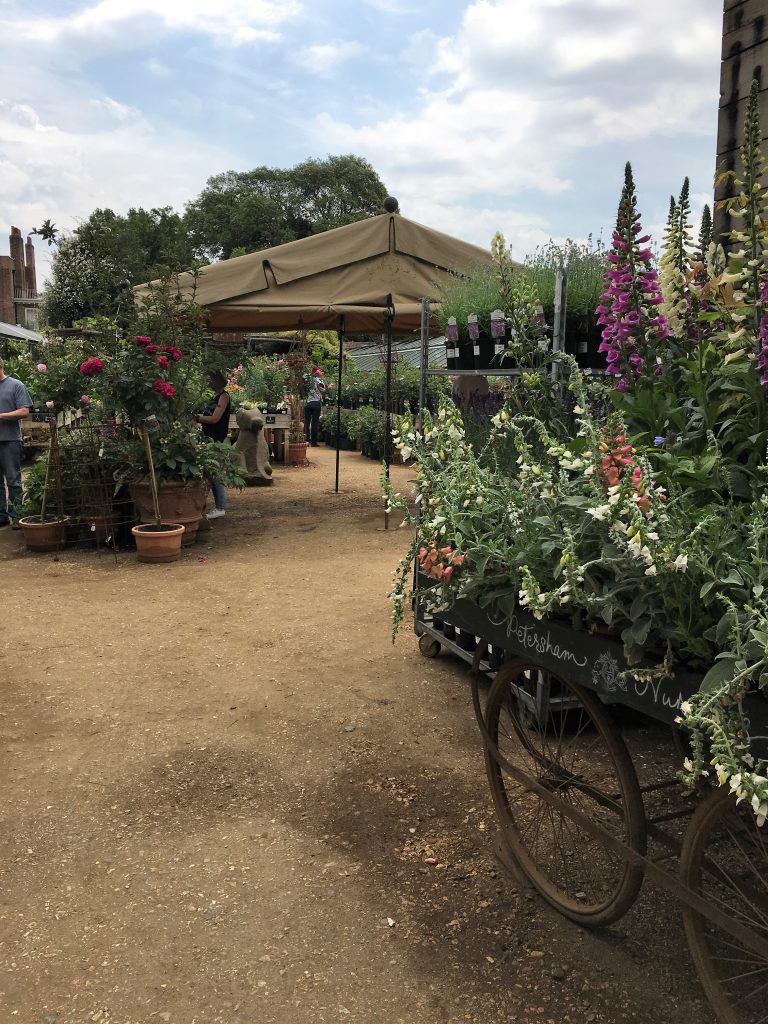 I've never seen a rose tree like this and I think my face says it all!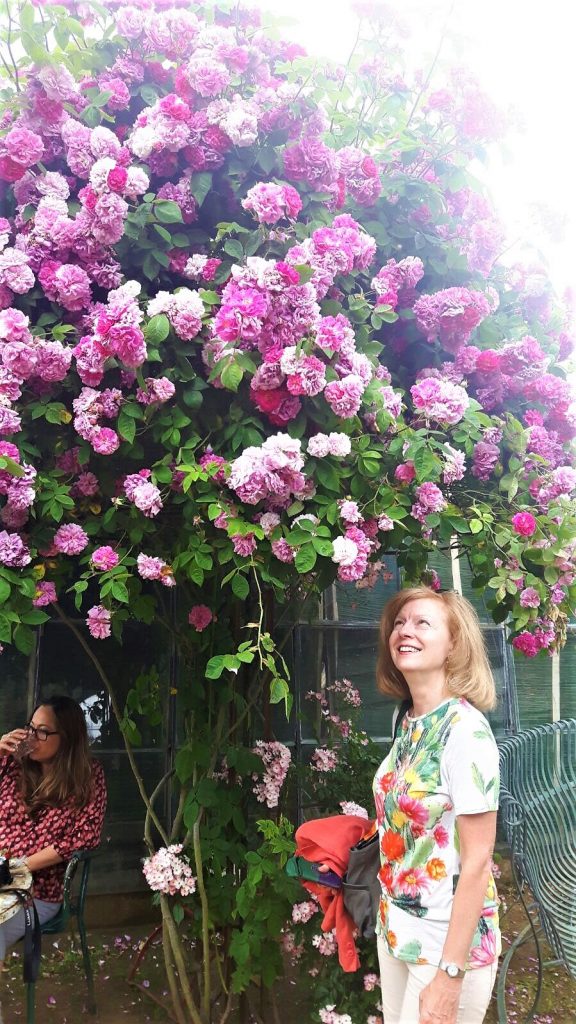 I was really pleased to find out that Petersham Nurseries is a family run business,  a welcome change from the invasion of the chains, some of which are very good but there is nothing quite like a one-off family loved place.
As I was treated to lunch it would be indelicate to mention the price so for this and more about Petersham Nurseries check here!