I'd never heard of the Museum of Crime so was curious when I saw the Museum of London was launching a new exhibition of items from this mysterious museum.  How had we not heard about this museum and why was it only just being opened up to the public?  The chance to see never before seen objects from the famous crimes of history was not to be missed.

As we entered this scene met us – a classic crime scene!
The Curator, Jackie Keily, explained the history and took us through some of the key exhibits in this fascinating new show at the Museum of London, one of my favourite London museums.   The Crime Museum, also known as the Black Museum, dates back to 1875, set up by collector Inspector Neame before the Metropolitan Police took it on and until now has only been open to Police Officers and their guests.  Opening up this sensitive material to the public did give the Museum of London staff cause for concern and this sign on the wall as you enter sums up their dilemmas:
The Museum of London focus on social history so wanted to bring out the human stories behind this remarkable and important collection.  They worked closely with the Met Police ethics Panel to help make the right choices to avoid sensationalism but keep the powerfulness of the items to tell the story of crime solving.  The Museum is used for Police training to show new detectives the history and lineage of their work and to examine how crimes have been solved.
One of the earliest sights to greet the visitor is this line of nooses took me aback but learned that each noose had a name and a personal story associated with it. We reminded that hanging was the standard punishment for murder in the UK. One strange fact here is that nooses were often used more than once – to save on rope perhaps.
Execution boxes contained everything needed for an execution:  nooses (always packing a spare), a hood, straps and buckles to restrain the prisoner and chalk used to mark the spot where they should stand. Several were kept at Wandsworth Prison and sent out around the country when needed.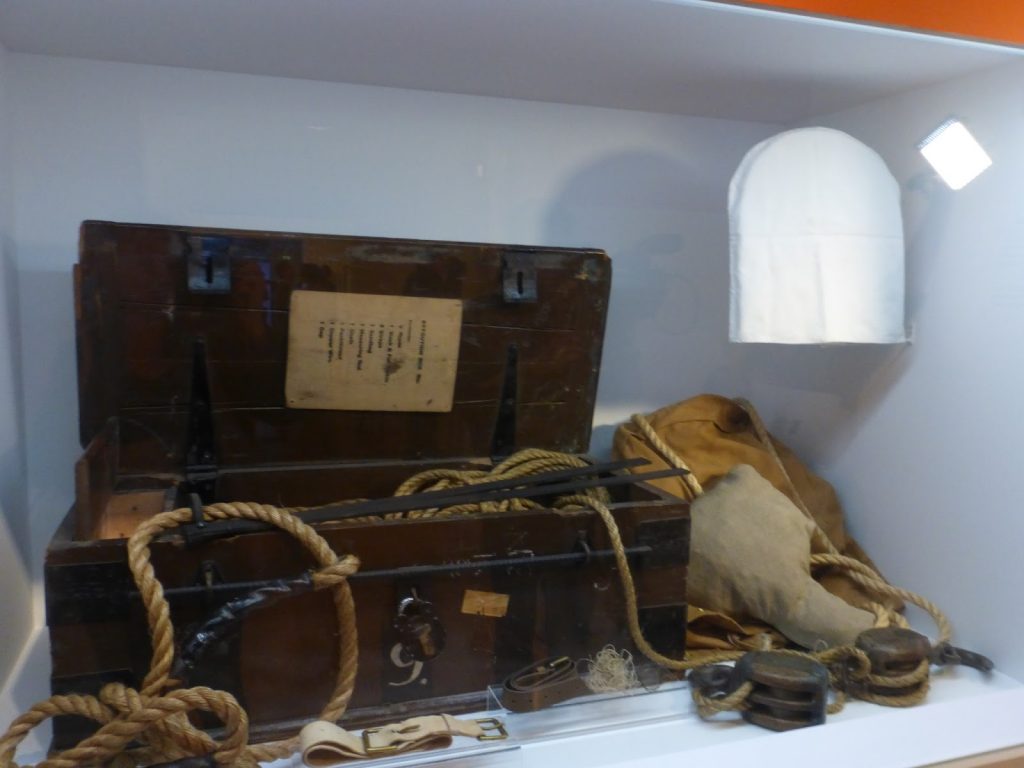 One of the older items is this gun, used in an attempt on Queen Victoria's life in 1840, which I had not heard about but luckily Edward Oxford missed. He was subsequently found not guilty by reason of insanity and sent to Broadmoor.
We then move onto the main room where an impressive set of 24 panels illustrating individual cases between 1905 and 1975, ending at this date so as to not get too close to those who knew the victims. It also marks 100 years since the Crime Museum was founded.  Each panel tells us about the crime, the victims and how it was solved, we learn about the human impact and the people involved, including the Police who solved the crime.  Although many but not all victims are women, there is only one solo woman criminal here, Ruth Ellis who was hung in 1955 for shooting her violent lover dead in a premeditated crime. Edith Thompson was also hung for murder back in 1923 although her accomplice always claimed she was innocent.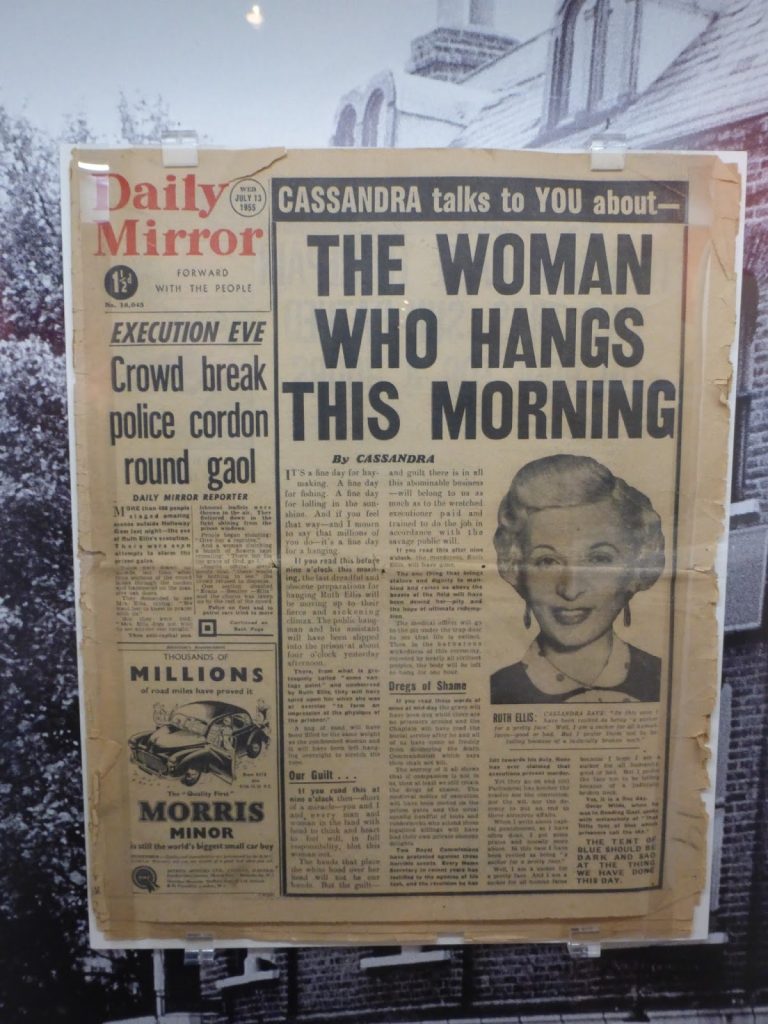 Other famous cases you can learn more about include the Krays, Christie and Crippen, all infamous in the criminal history of the 20th century.  The information panel also shows us how developments in police investigation techniques have helped bring criminals to justice and I was surprised to discover that fingerprinting was first used to secure a conviction in 1905 when Alfred Stratton's thumbprint was found on an empty cash box.
Footprints can also help Police to find a criminal and of course, criminals have been trying to evade capture in whatever way they can. One case showed us how one burglar made false feet (in the photo below) to put the Police off his trail, however, he was not smart enough to wipe out his own footprints next to the false ones and was caught!
There are fascinating sections on Weapons, Police Procedures, Terrorism, Abortion – a crime for so many years – Disguised Weapons, Forgery and Espionage.
The Terrorism section brought the exhibition closer to my life in 2001 with a replica of the bomb that was detonated outside Television Centre where I was working and was similar to the one which blew up part of Ealing, where I lived at the time.  A chilling moment as was the section on the July 2005 London bombings.
All the objects and stories have a powerful message and connect us with events, near and back hundreds of years. The exhibition ends with a Reflection Room, a chance to pause and think through what you've seen and how victims and their families suffer.
To find out more and book tickets click here.  Please note this exhibition is not advised for under 16-year-olds due to the disturbing nature of some of the exhibits.