Stanley Kubrick was one of the greatest filmmakers of the 20th century.  The new exhibition which has just opened at the Design Museum exploring his work and life has this statement at the core of their publicity and as you walk around it the breadth and scale of his work really sinks in.
The entrance is particularly impressive with clips of his films shown across several screens that suck you into the exhibition, already immersed in his work.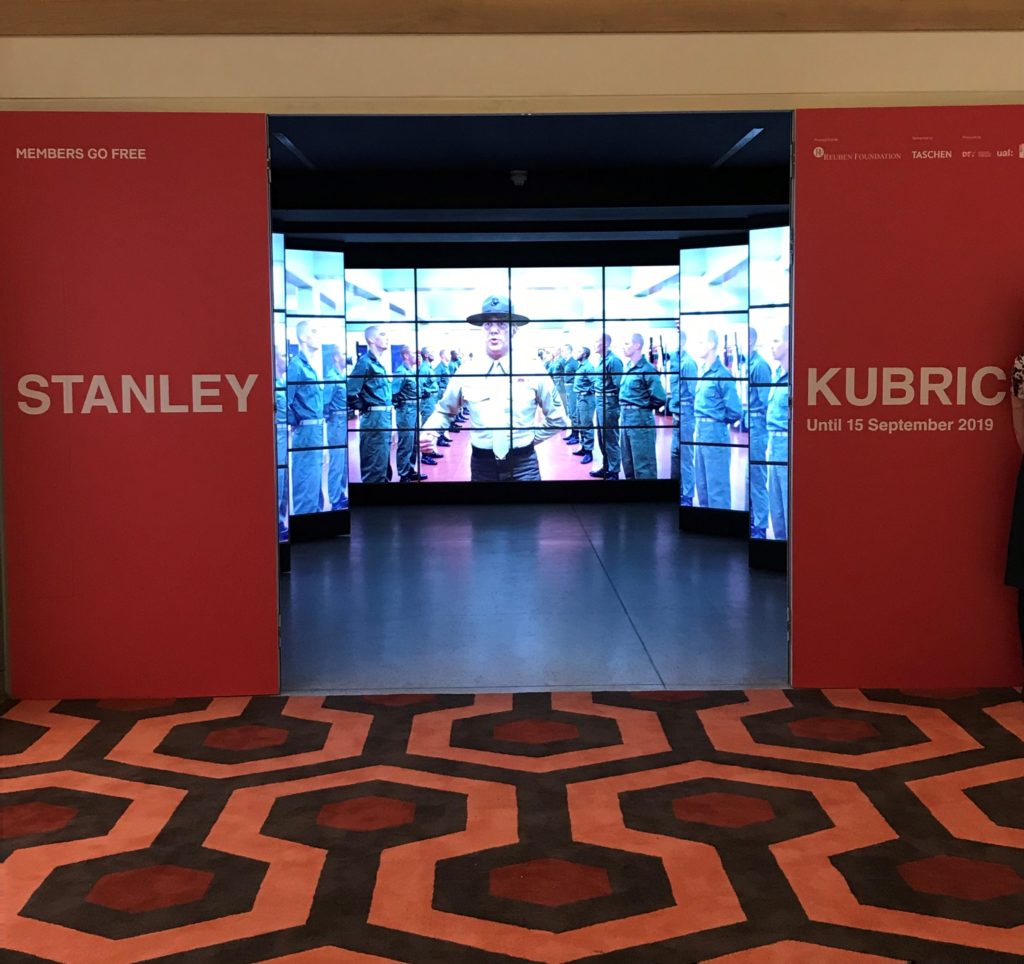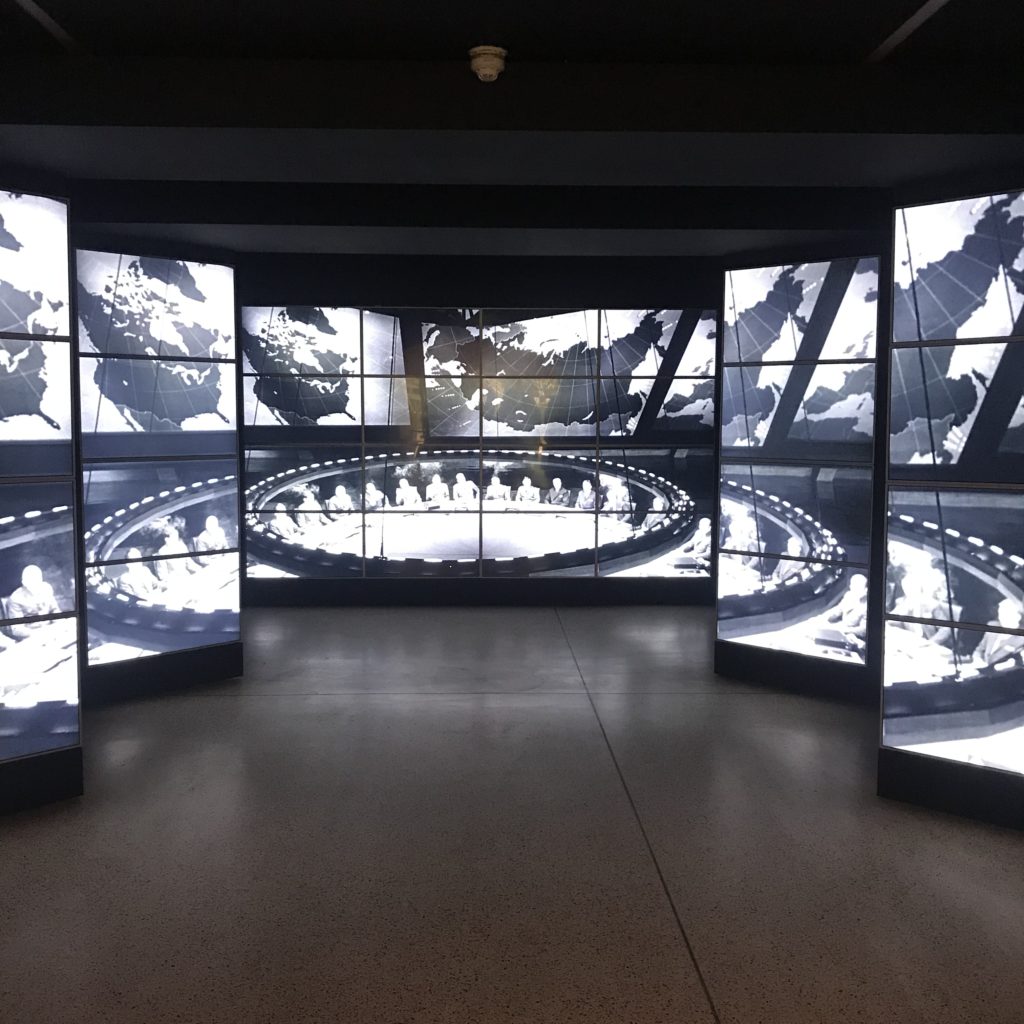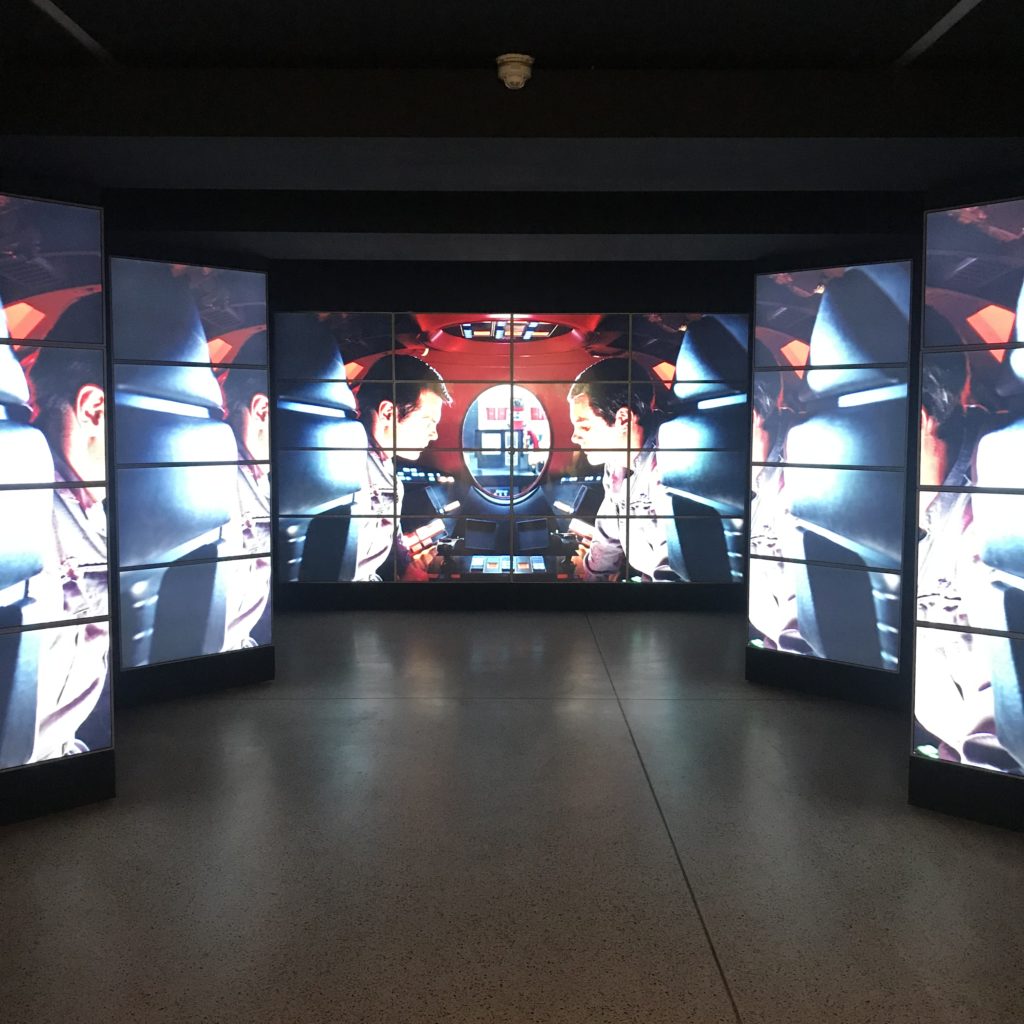 At the preview we were treated to an introduction from an esteemed panel you can see in this photograph: the director of the Design Museum Deyan Sudjic, Kubrick's wife Christiane and daughter Katharina , his brother-in-law and film maker Jan Harlan and Alan Yentob who was instrumental in bringing the exhibition to the Design Museum. In the background the splash of orange is the car from A Clockwork Orange.  Katharine gave us insights into how passionate her father was about his work, not taking holidays but being so focused on research, of getting everything right because the audience would know if he had been sloppy or lazy.  She loved the exhibition and could recognise many items that used to be laying around their home. The Deya Sudjic  said that the show had been a long time coming as it needed the larger premises of the Kensington site as the old Thames venue simply could not have housed a show of this scale.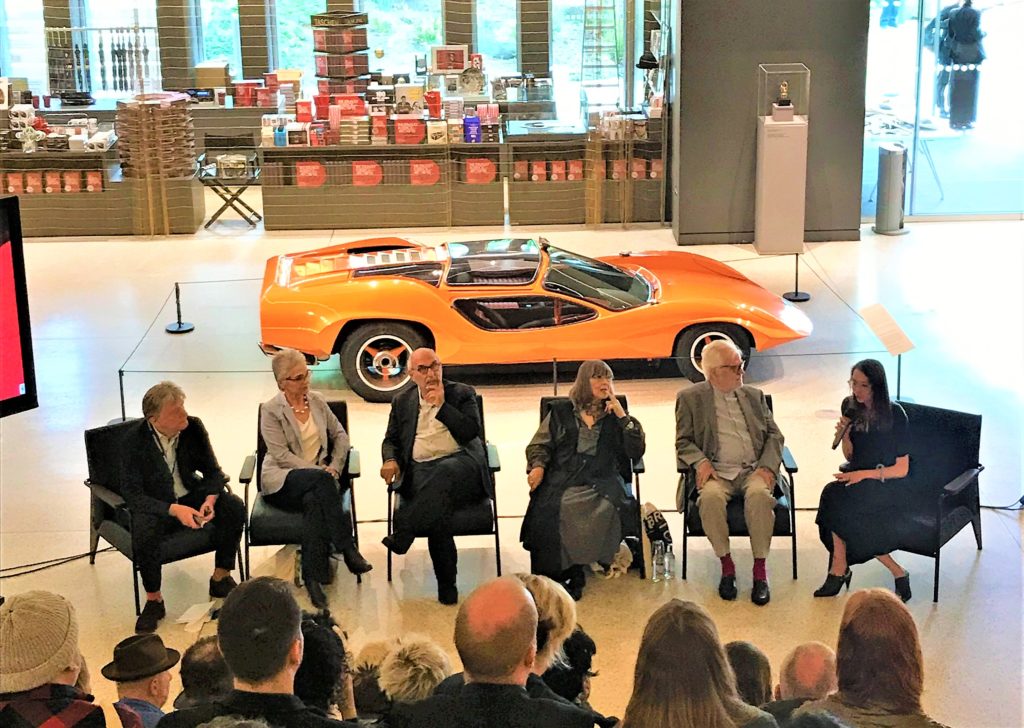 The exhibition is stunning and gives us a real insight into his film making through the use of genuine props, equipment, notes and production photos from his key films.  Alan Yentob called it ' an immersive experience' and you do feel you are entering his world.  Rooms for each of Spartacus, Full Metal Jacket, 2001 A Space Odyssey, A Clockwork Orange, Lolita, Barry Lyndon, Eyes Wide Shut, The Shining  and Dr Strangelove give us insights into his meticulous production process and extraordinary innovations.   We can enter the production world through photographs and props and screenings of substantial clips from his films to remind the viewer just how good they were.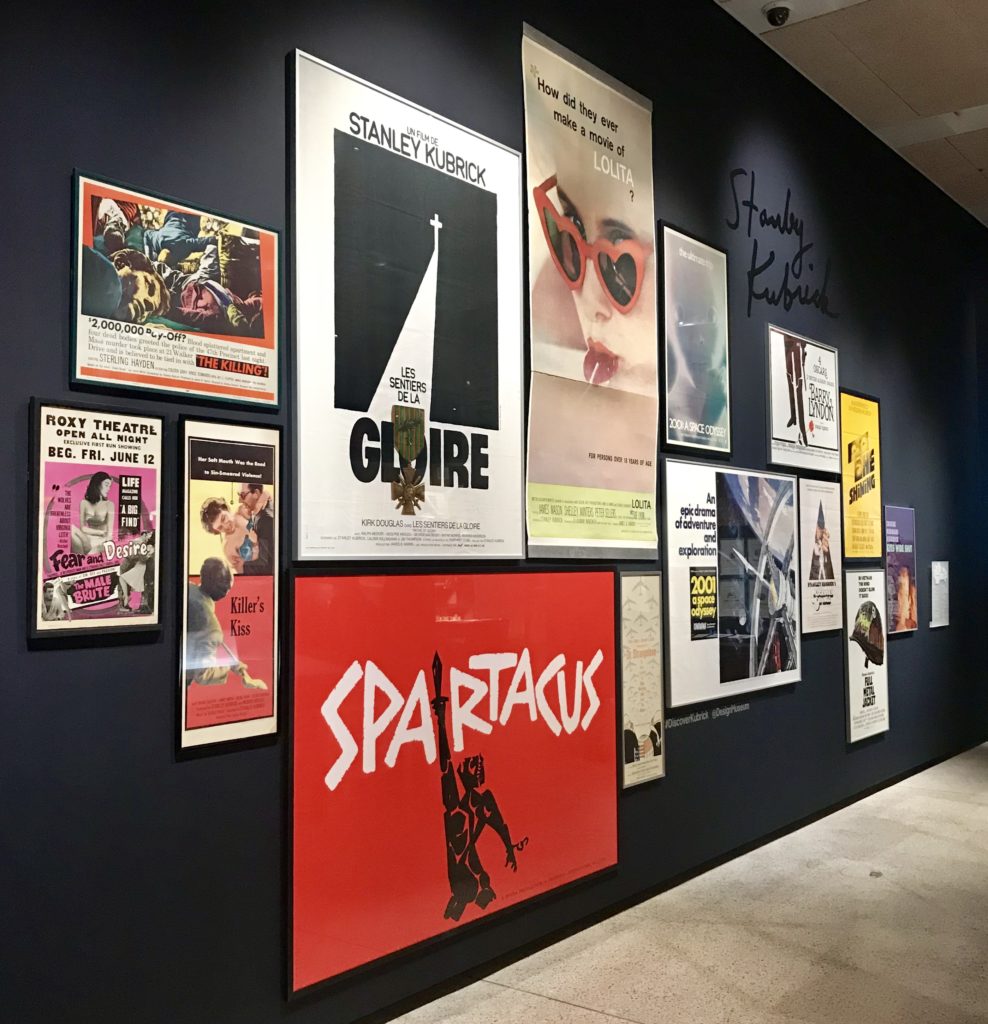 The exhibition reveals fascinating information about his film making and how he was completely  hands on with every element of the process. He changed film making through his use of the ground breaking Steadicam allowing the camera to follow the action close up on The Shining and of cameras he had adapted to be able to  film by candle light alone for Barry Lyndon.  He worked with the best designers to get a distinctive and influential look for his films especially the Droogs in A Clockwork Orange and the Milk Bar.  He faced major controversy and both Lolita and A Clockwork Orange were banned with fears for public decency and for promoting violence. Things got so bad, including death threats to his family, that he withdrew A Clockwork Orange from distribution and it was not officially shown until after his death.   He  would film using London as his source and famously decided to turn the derelict Becton Gas Works into bombed out Hue in Vietnam for Full Metal Jacket with the use of  200 imported living palm trees.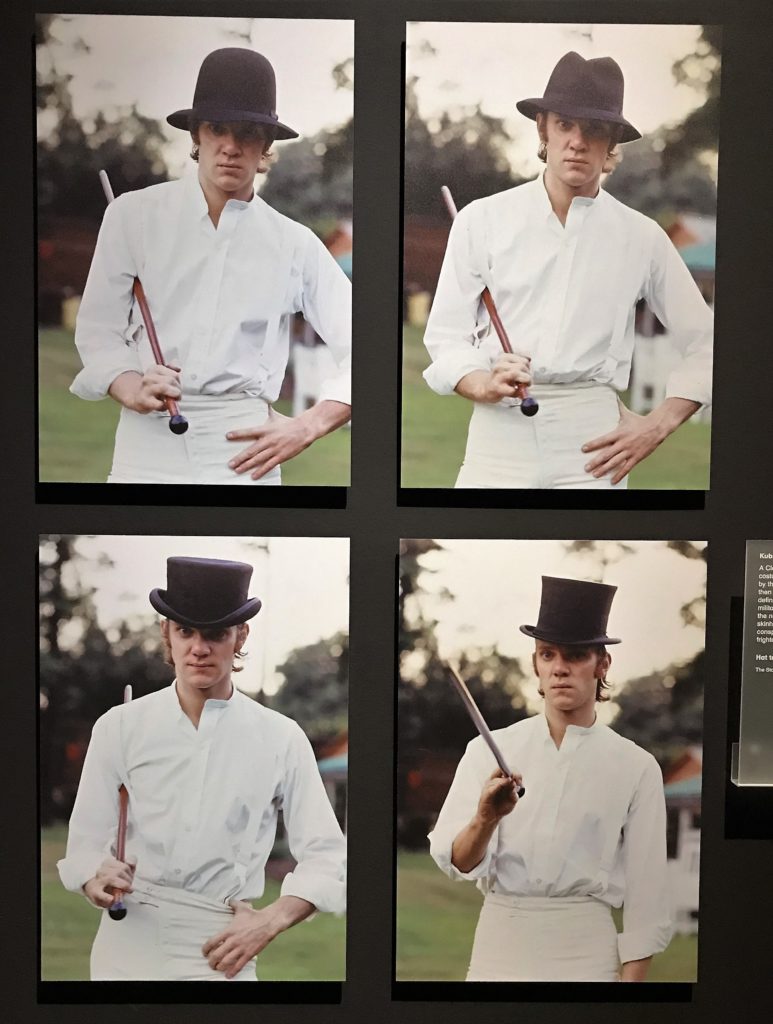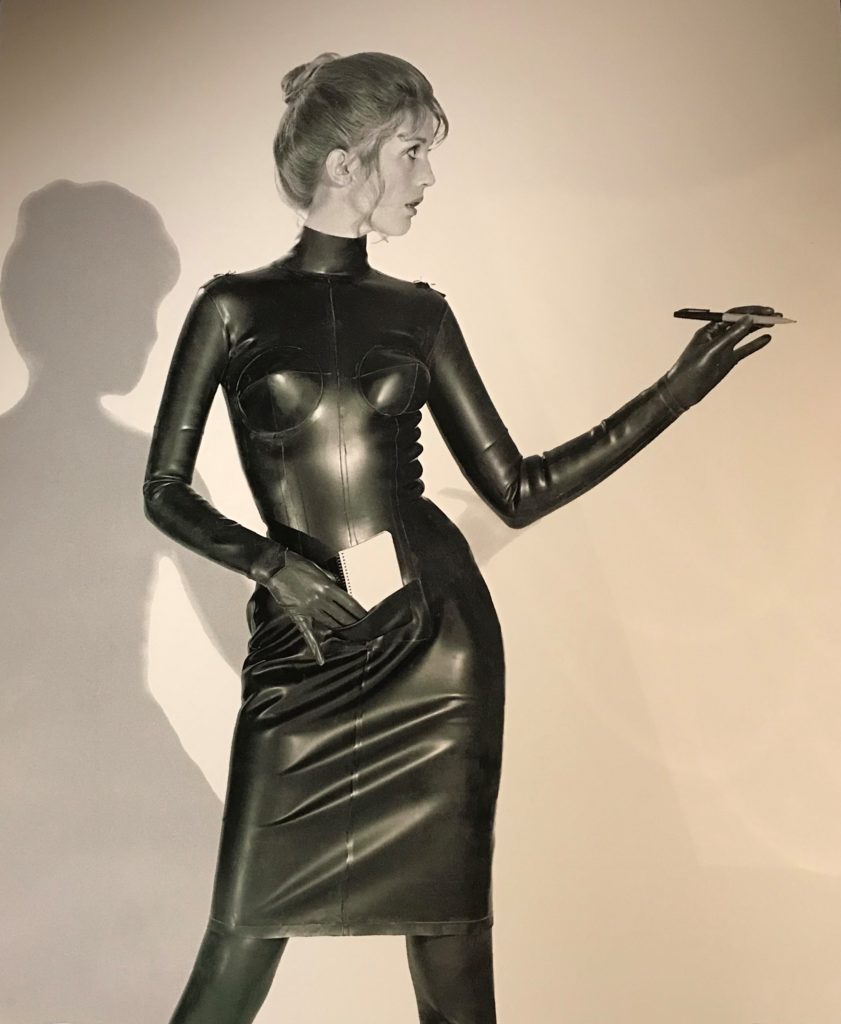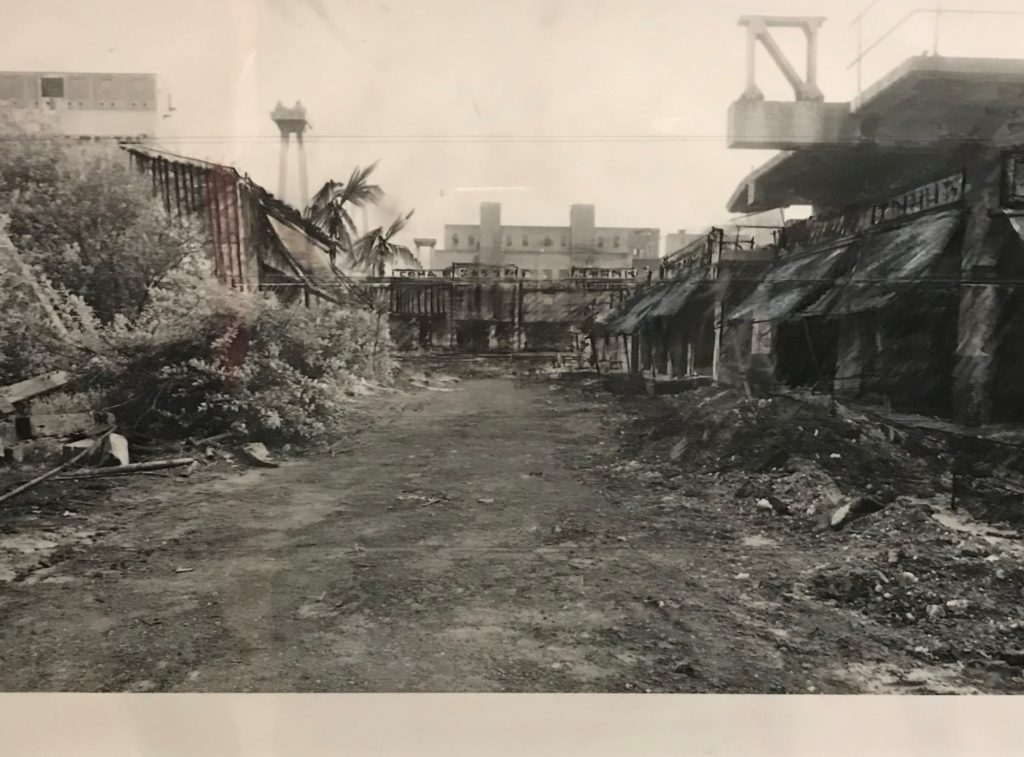 Props and production photographs plunge us right into the film sets, some creepier than others but all unmistakably Kubrick!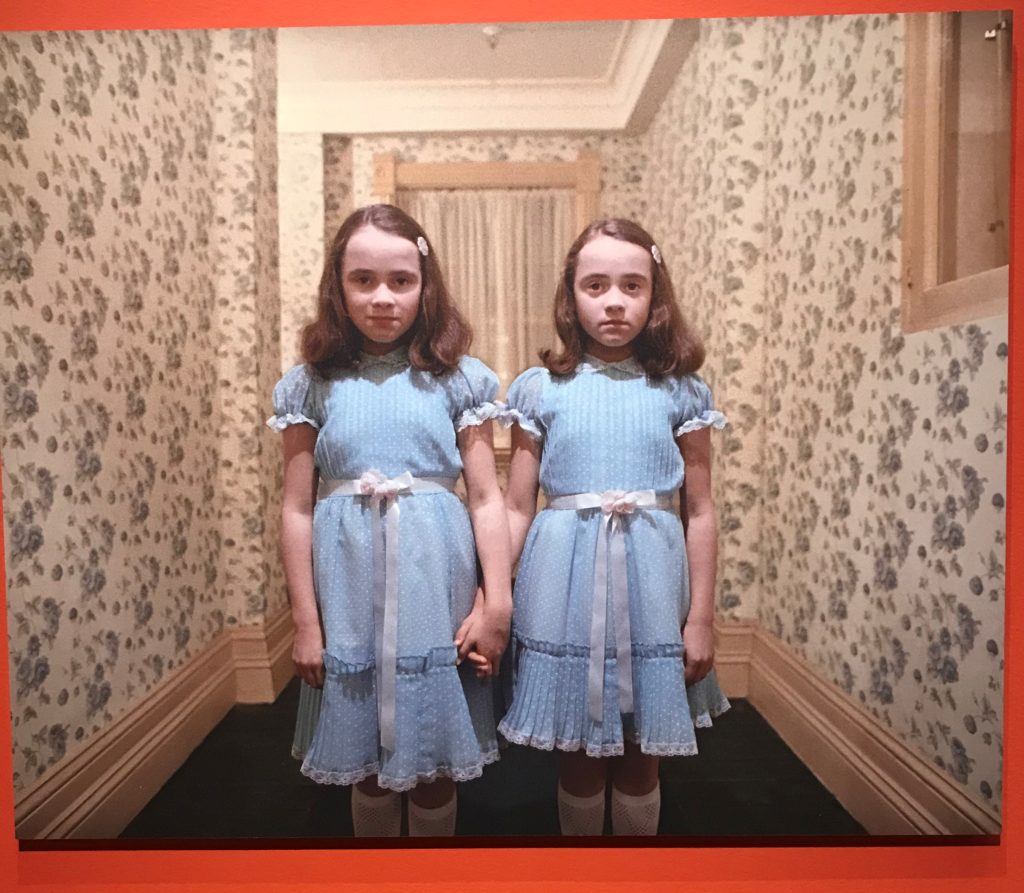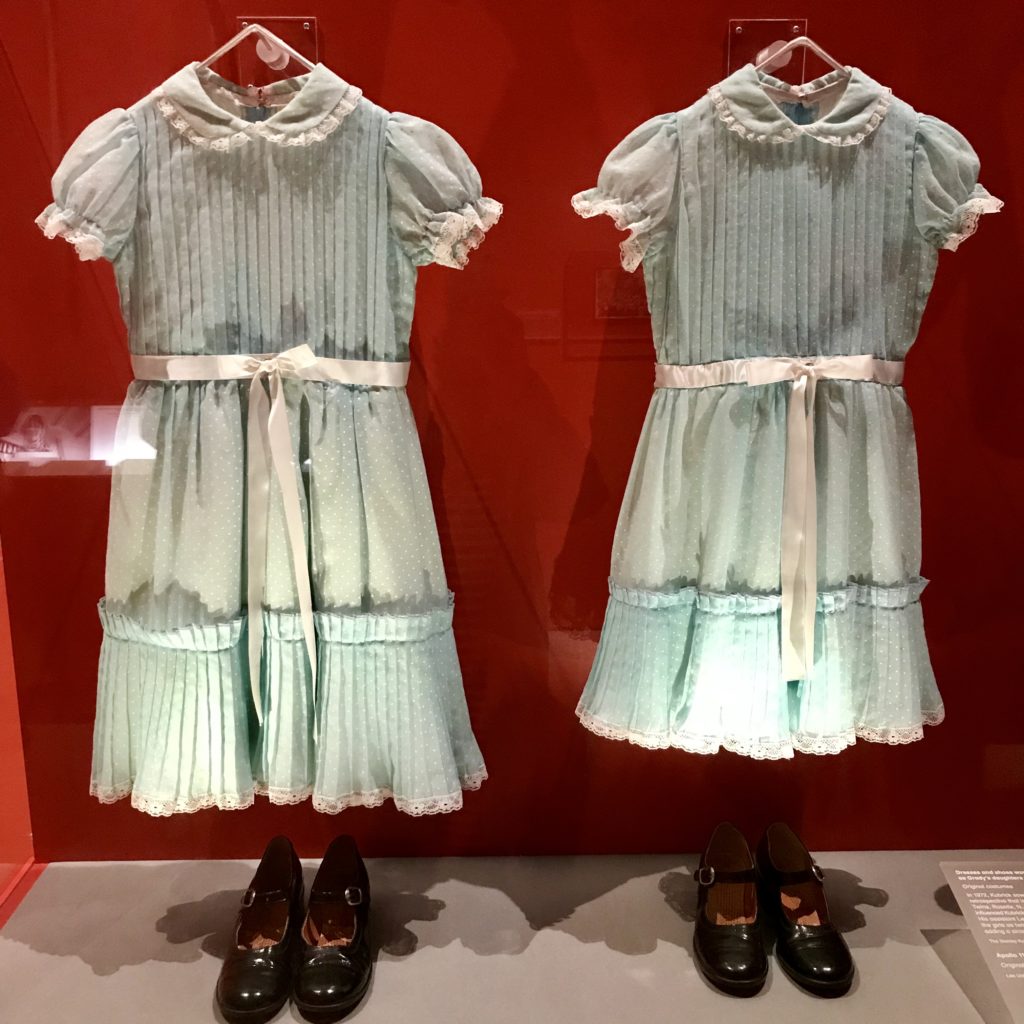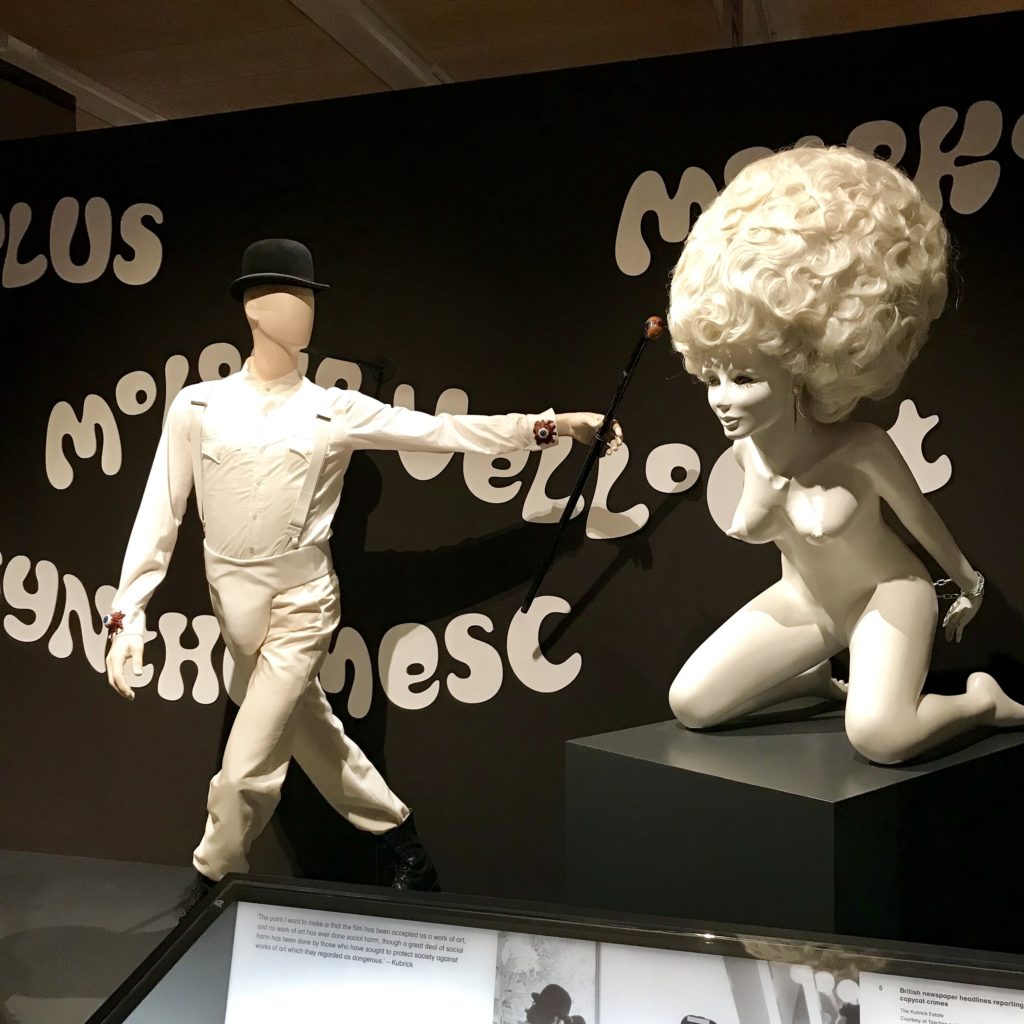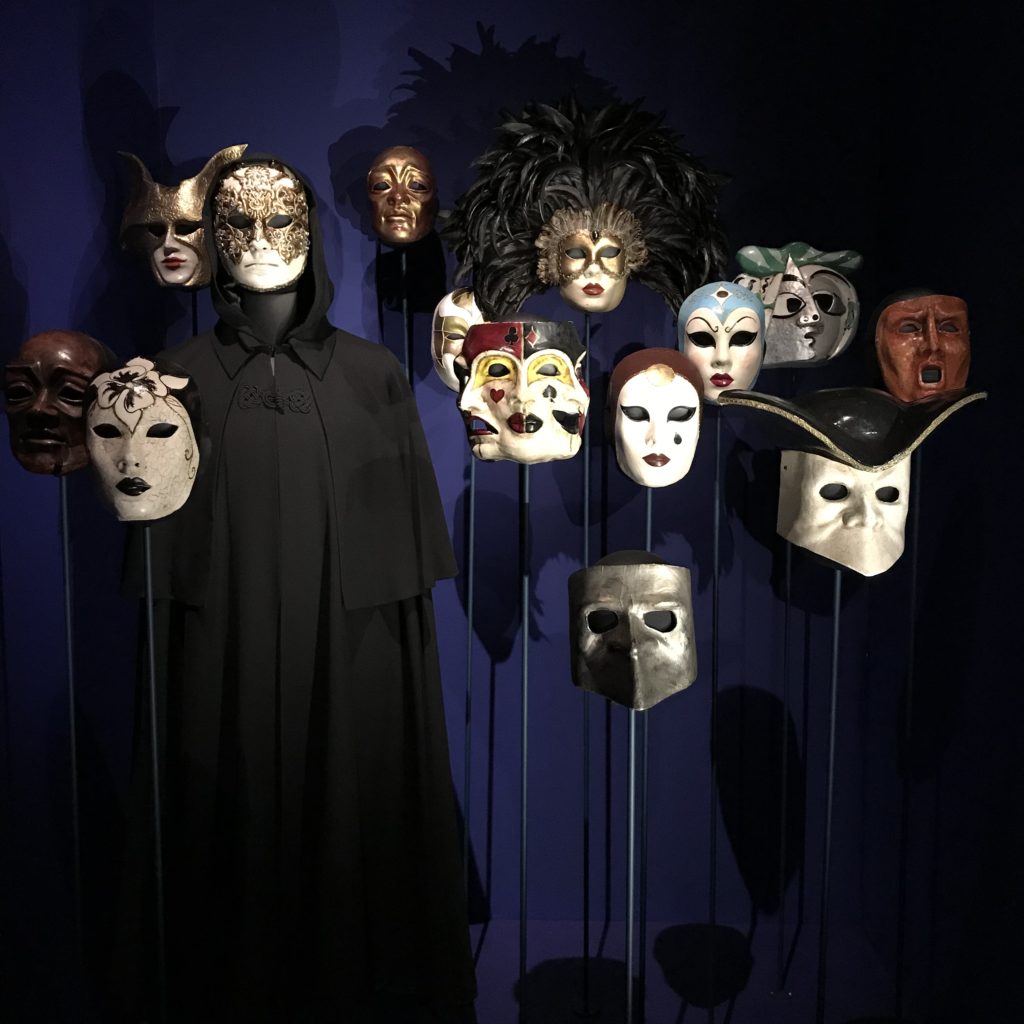 The exhibition majors on his attention to detail, his meticulous and endless research and reworking, which could make him a difficult and wearing director to work with but the results were always worth the effort.   We gain some insights into this forensic approach from examples such as this notebook which shows him playing around with alternative titles for Dr Strangelove.  He gave extras numbers so he could direct them individually on the set of Spartacus resulting in this extraordinary photograph.  The house in Barry Lyndon is a composite of a large number of stately homes across the UK, Ireland and even on the continent.  He would send out researchers to take hundreds of photographs so he could create his perfect version of anywhere he wanted to use as a location in the studio and boxes of photos, all catalogued, are testament to this.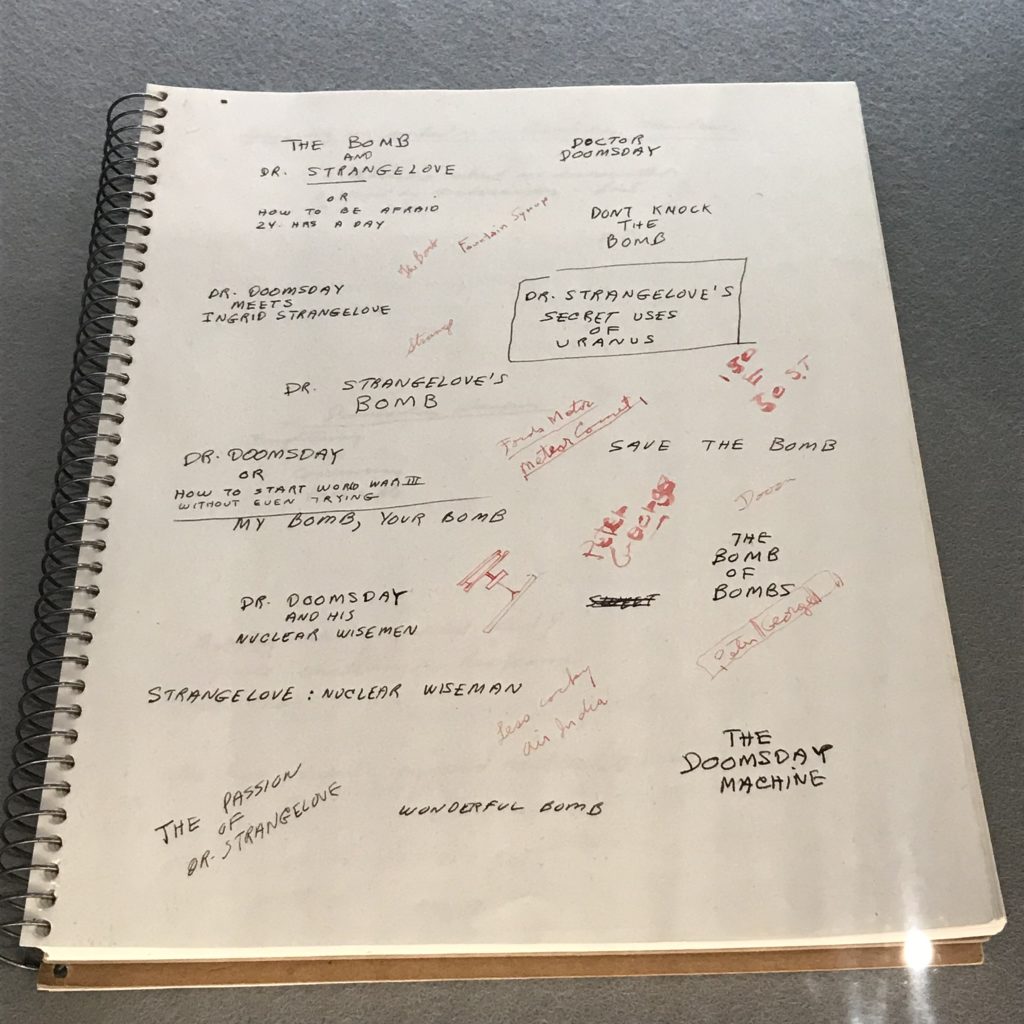 Kubrick attracted top actors to work with him and their faces stare  out at us from giant banners or production shots and also in letters.  I loved this one from Kirk Douglas which he signed 'Spartacus'!  Jack Nicholson's face glares out at us as Jack from The Shining and Peter Sellers less frightening  but definitely odd as Dr Strangelove.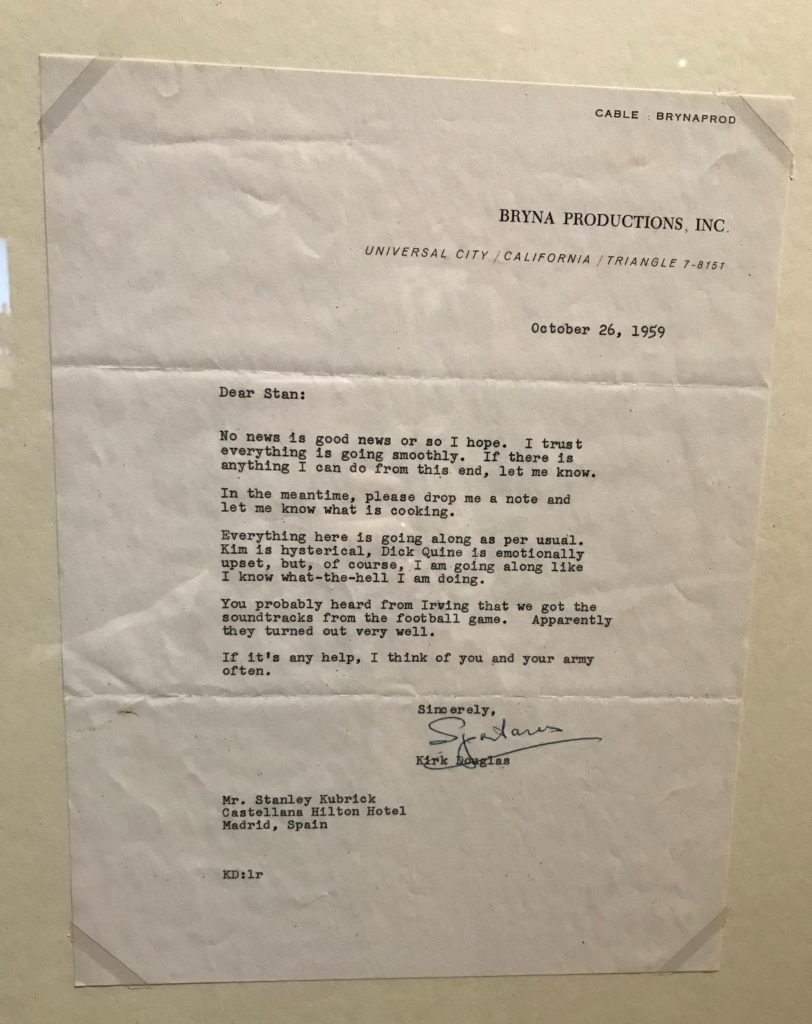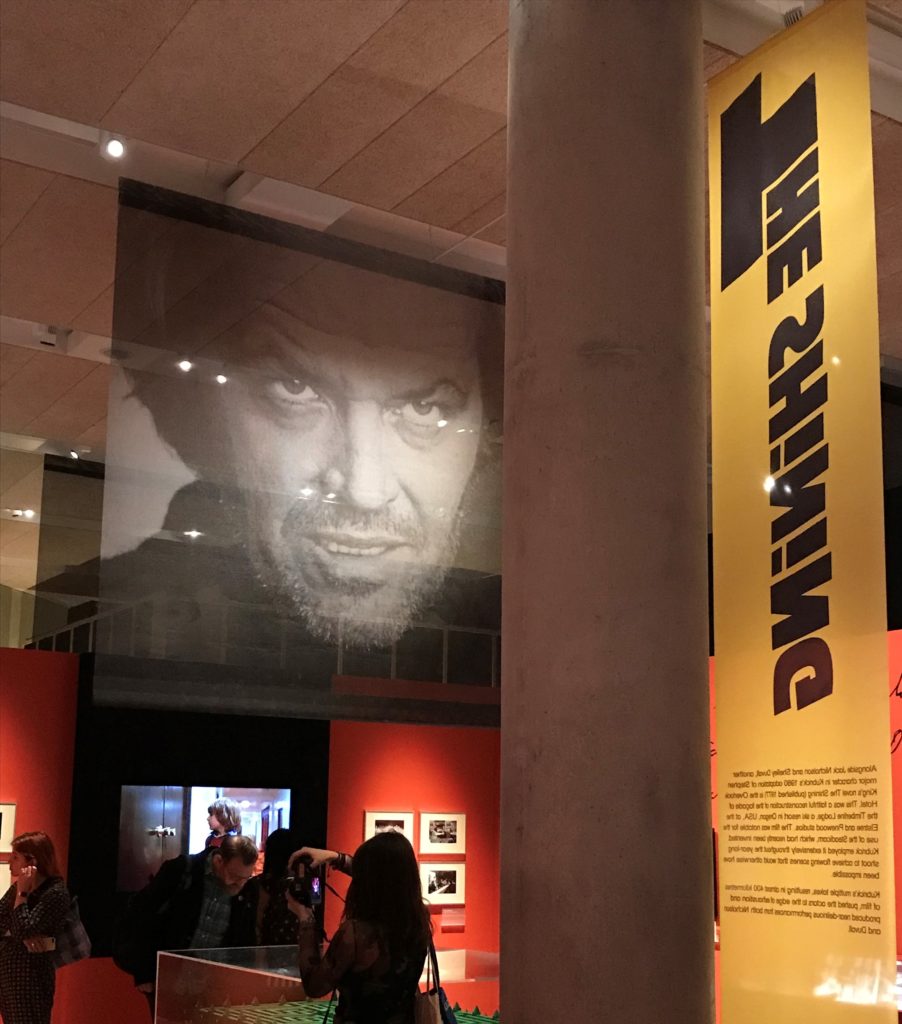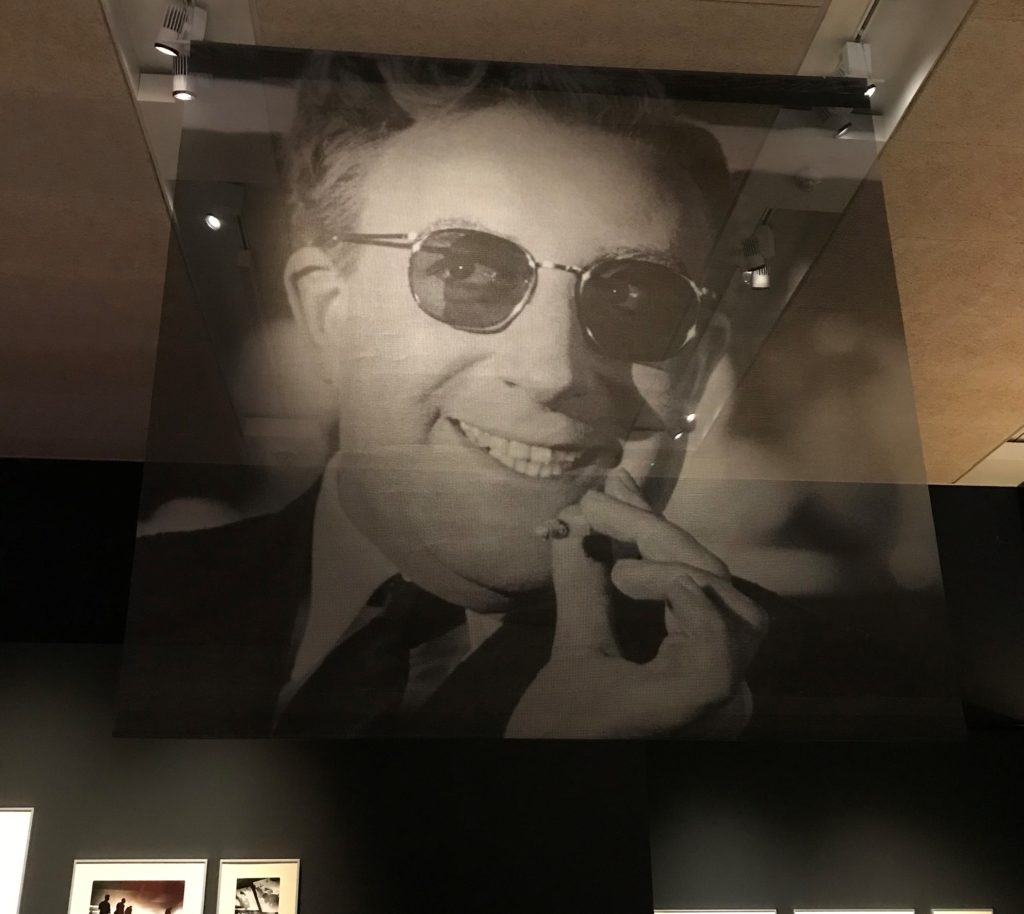 Stanley Kubrick said that Eyes Wide Shut was his greatest contribution to film making which surprised me as I reckon that's not top of most people's list of his films.  I think 2001 A Space Odyssey was the masterpiece, the bold ideas and visuals with the overwhelming sound track are an unforgettable cinematic experience.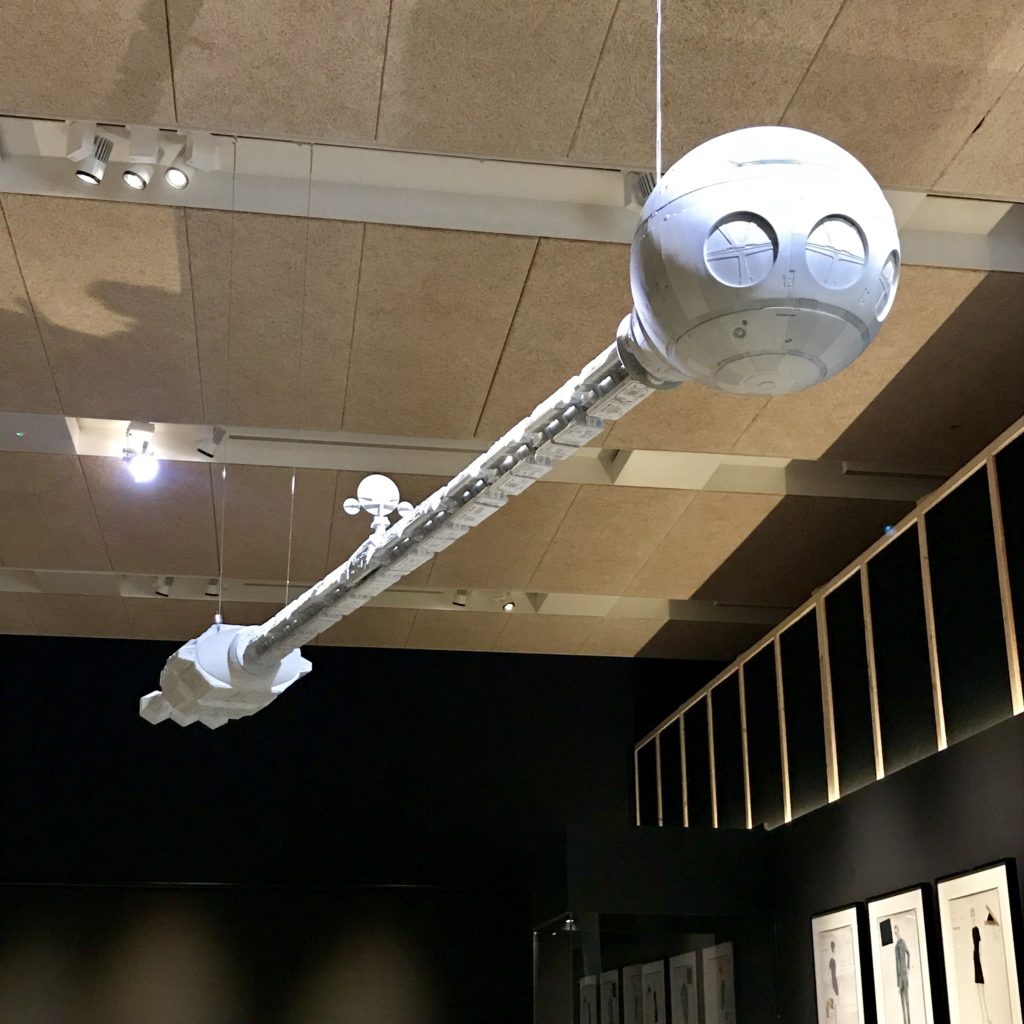 Overall this is a well presented and designed exhibition with plenty of variety for the Stanley Kubrick aficionado and anyone interested in cinema.  From the photos of stars to the explanations of his meticulous working methods, from props to production photos as well as screenings, there is plenty to enjoy.
To find out more about the exhibition, opening times and prices check their website and they are suggesting visitors book ahead as Kubrick will be a popular show:  https://designmuseum.org/exhibitions/stanley-kubrick-the-exhibition
Full disclosure: I was invited to the preview by the Design Museum as is the norm in the tourism industry.  This has not influenced by views but I do feel it best to be upfront about this.