Zip lines, I've known a few…  It began with a  3 sector zip in Jamaica,  which went well apart from a slightly strained arm caused by grabbing the wire too vigorously in an attempt to lose speed as I hurtled towards the cushioned tree at the finish line. Then I moved up to an 11 stage zip line back and forth across a deep ravine in Swaziland which was rather ambitious and I have to admit to being a little scared despite it being perfectly safe.  So when  I heard of a big zip line coming to London so I was excited and apprehensive at the same time.
This is not just any zip line, but the biggest and fastest city zip line in the world so I definitely had to take a deep breath and try it out.
It's located in Archbishop's Park,  10 minutes walk from Westminster tube station on the south side of the Thames.   After checking in, a good safety briefing sees you kitted out in harness and helmet – a good look for me do you think?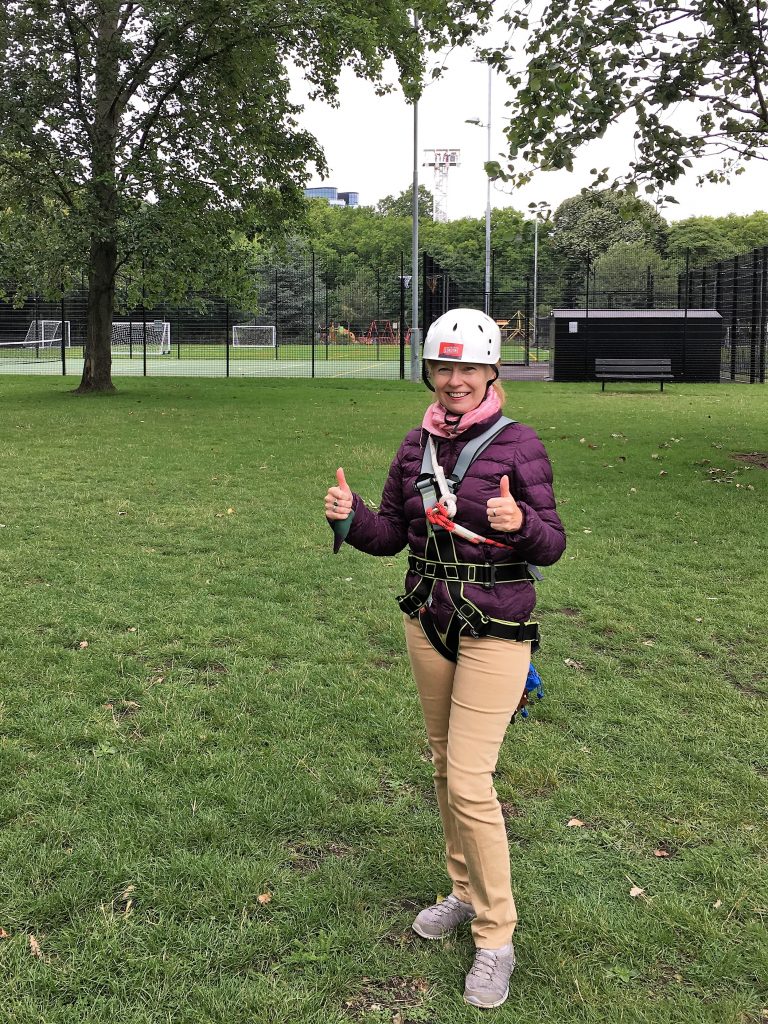 A short walk across the park brings to you the tall take-off tower whose platform is 35 metres above ground, setting the challenge of 10 storeys to reach the top, so it's worth taking it slowly unless you are rather fit.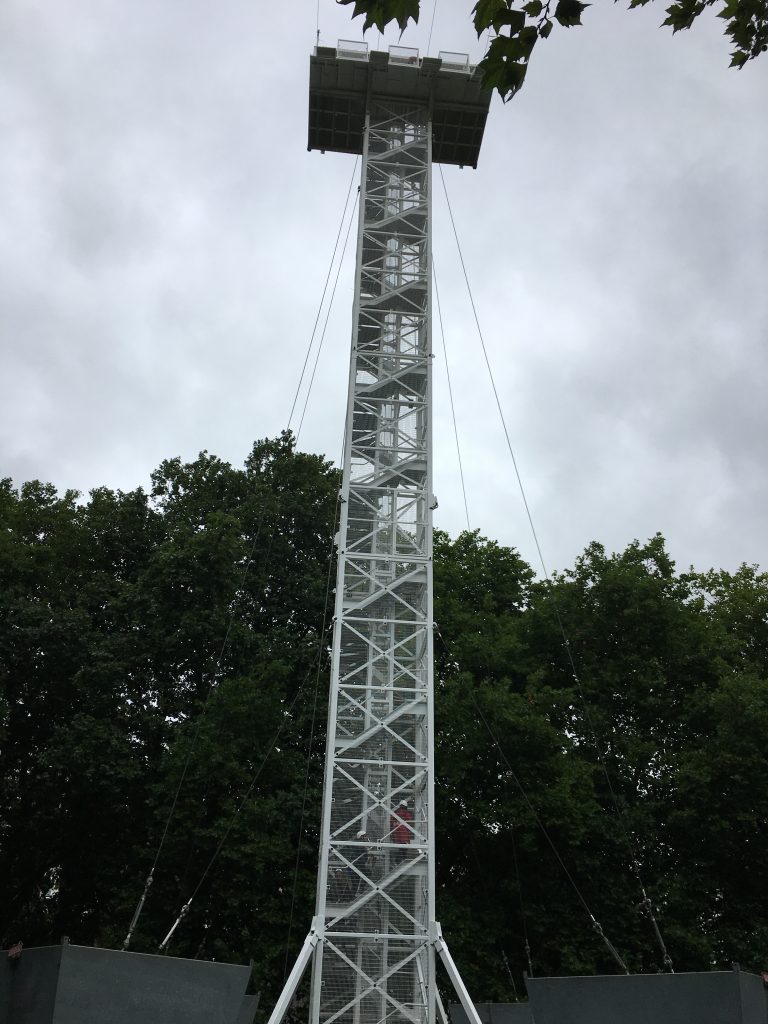 Once at the top, you will wait for your turn while catching your breath and admiring the views.
A couple of safety checks of your harness and helmet and then you are hooked onto the zip and given clear instructions about how to manage the descent.  Then they start the countdown!
Three, two, one and you're off!!
It feels very solid and safe – yes it's fast and a great buzz but not at all scary.  You zip through 225 metres of thin air and do try to look around and enjoy the ride. As you come into to land, your speed is braked and if you haven't quite reached the platform, they will winch you in carefully, which seemed to be happening to most people, including me.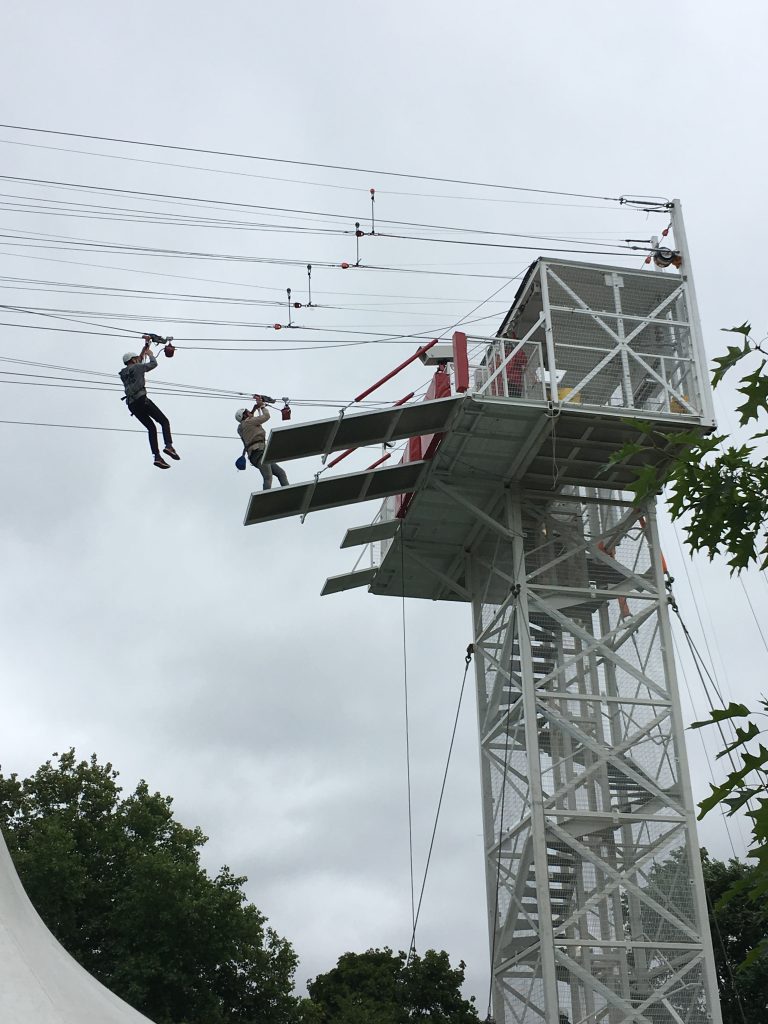 Then it's all over, far too soon.  A quick trot down the stairway in the finish tower and the staff help you off with your harness and helmet and away you go.  It was a great ride and I really enjoyed it – it's a thrill, it's fast and you get some great views as you whizz down at up to 50 kph!
Leaving the park, looking up at the next lot of adventurers you might well be thinking  'I could do that all over again'…
This experience closes 1st October 2017 so don't miss out.  More information at the Zip World website: www.zipworld.co.uk/adventure/detail/zip-world-london
Disclaimer: As is usual in this industry, I was invited by Zip World to take a ride in order to review it.  This has not influenced my opinion of this attraction.