The last 2 years at Notting Hill Carnival were rather hard work in the rain and the chilly temperatures but 2016 saw blue skies and a full burst of summer. It's one of London's great events and a major feature in our diaries.
I was taking a couple of guests around and they loved the sights, the sounds and the food. We saw the parade of costumes and floats which had more emphasis on samba than I've heard before, so was great for dancing.  We ate jerk chicken and saltfish with ackee on the kerbside, danced to the sound stages and got caught up in the raving crowds by Rampage but escaped intact! My guests loved it and thought it was amazing to experience this side of London's culture but were glad to dive into the wonderfully calm Commander Bar afterwards to recover…
Here are a few photos to give you a feel of how much fun it is to spend a few hours in the carnival spirit.
My favourite carnival band are Batala. You hear them coming streets away with their incredibly loud and fierce rhythmic drumming.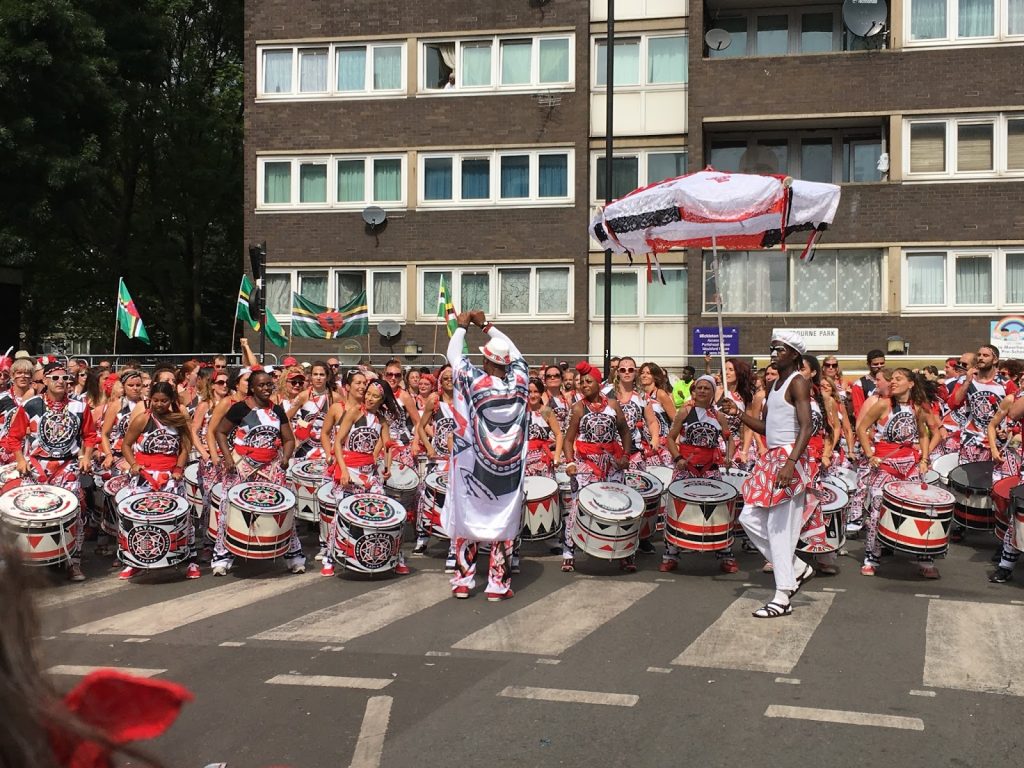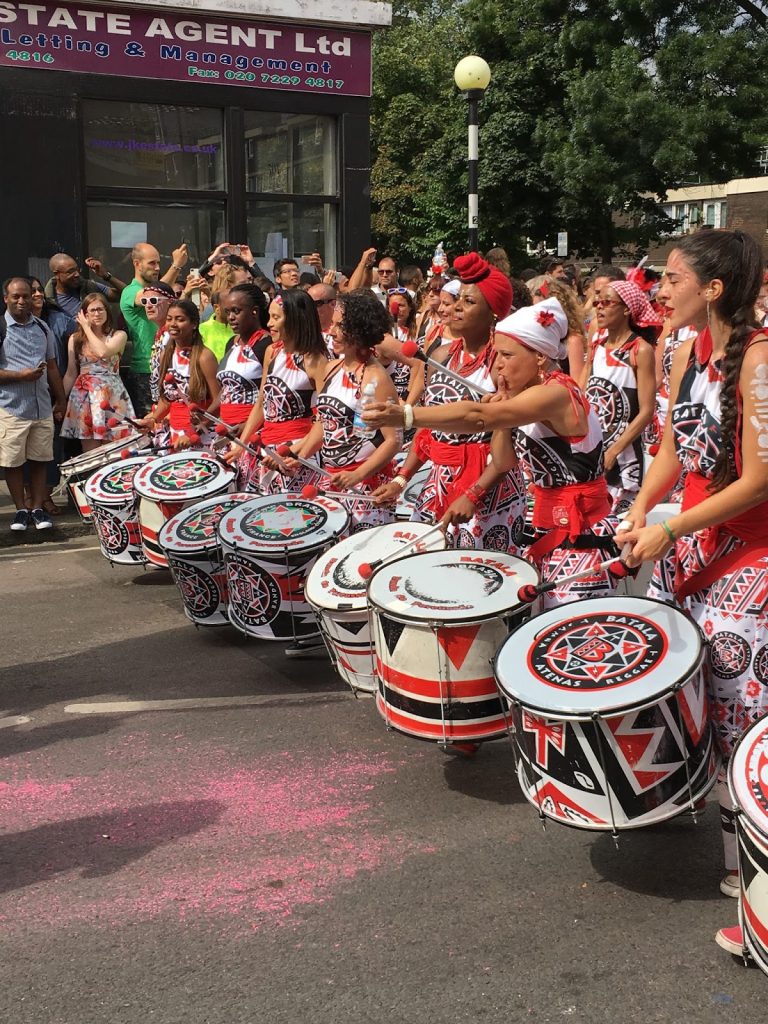 How do they keep so cheerful, it's such a long day of dancing and smiling?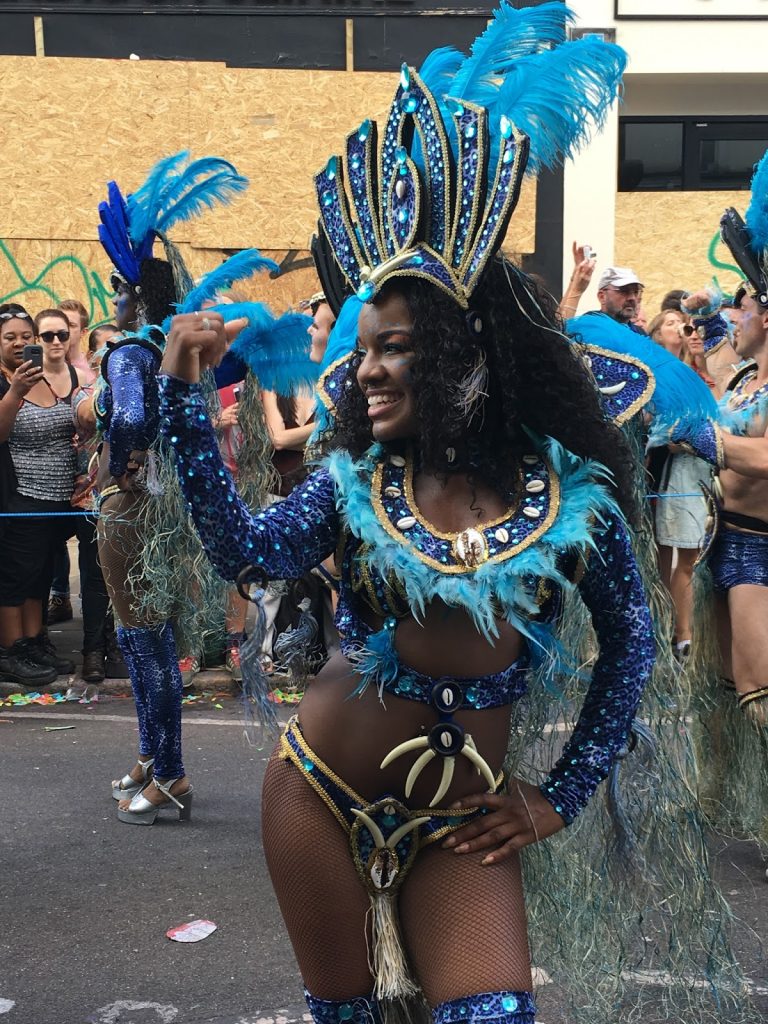 New this year – composting toilets – remarkably good…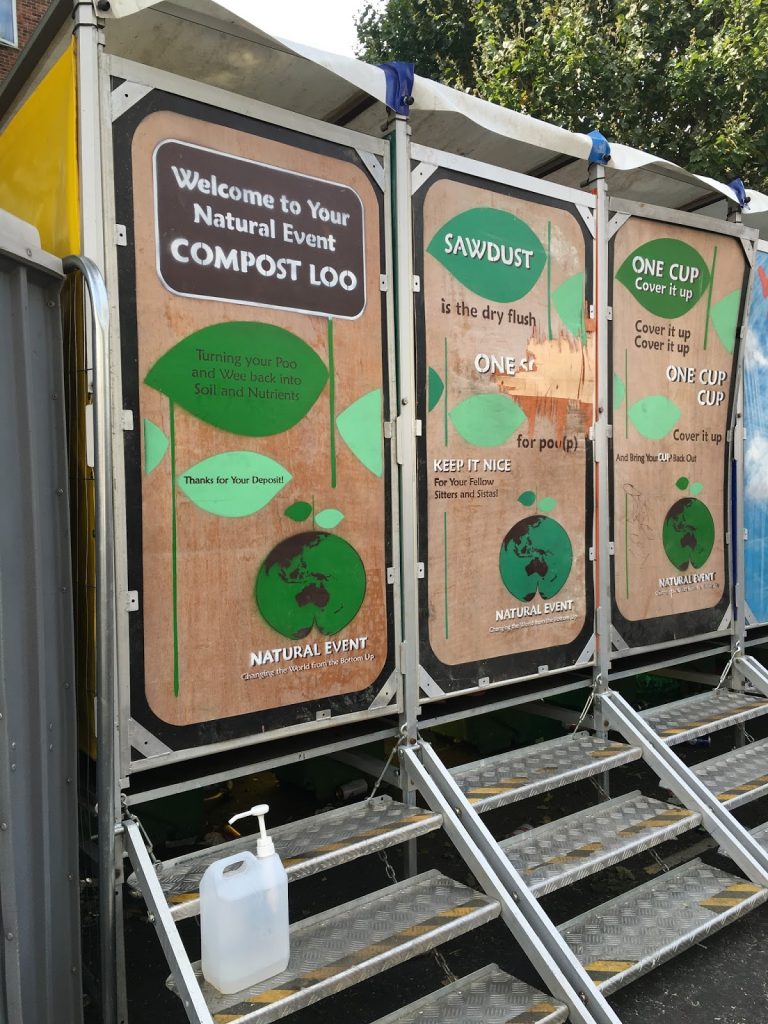 I love the inclusiveness of the parade: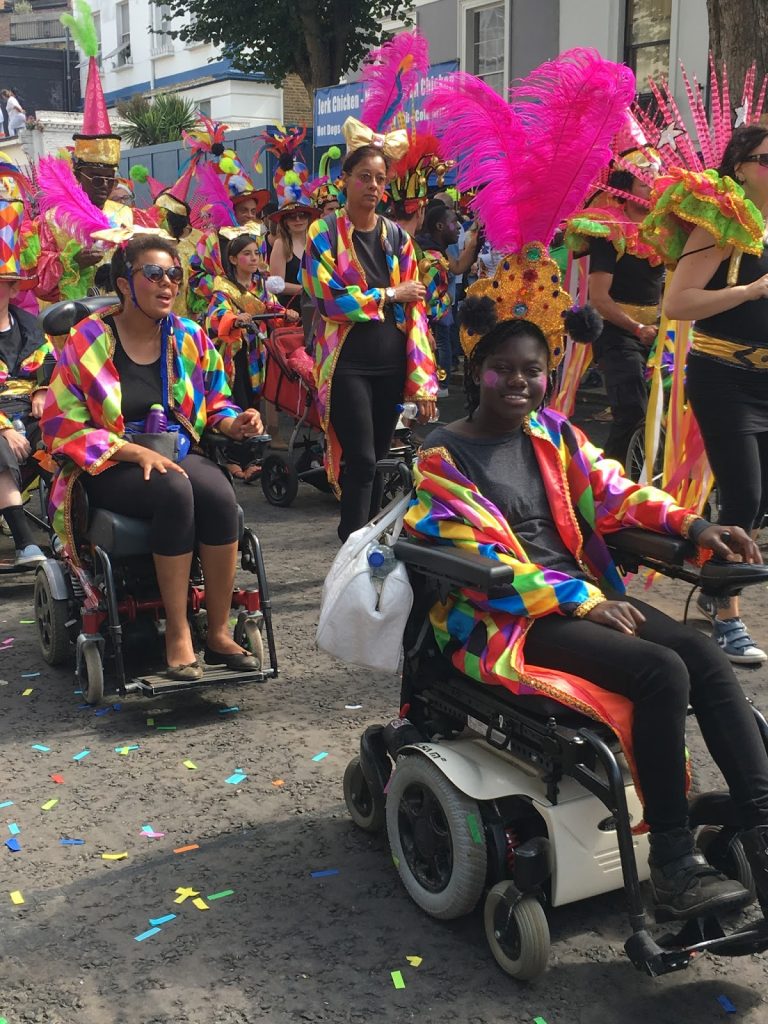 A hint of panto with this one:
Another marching band: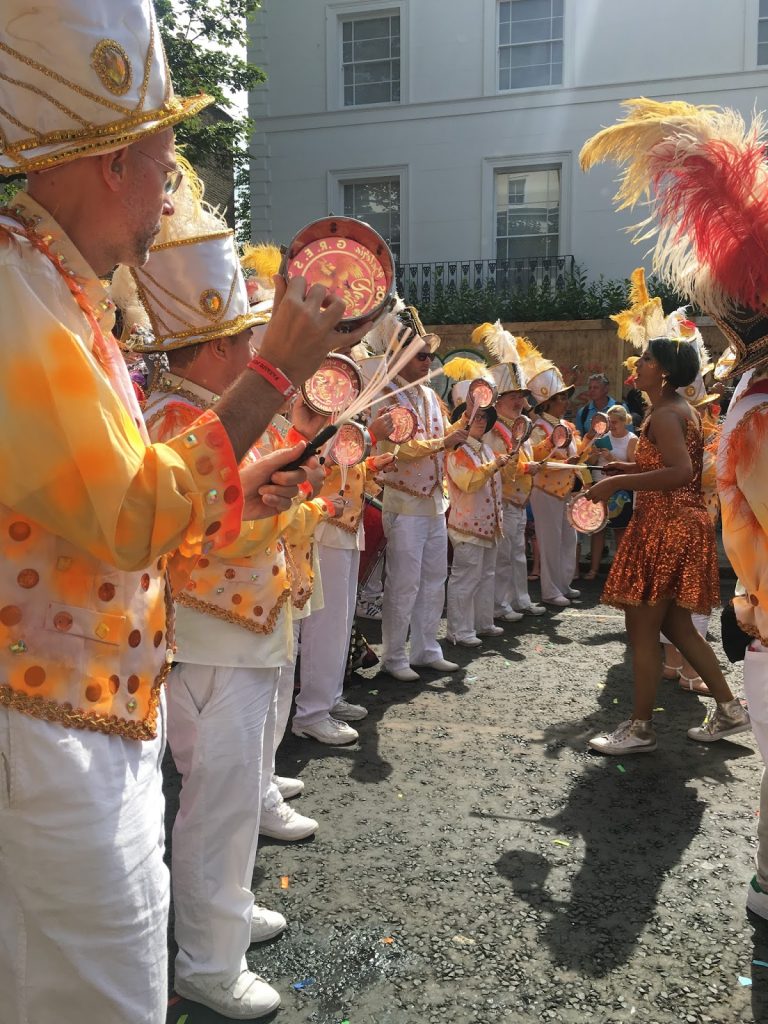 She matched the sunshine with this amazing headdress: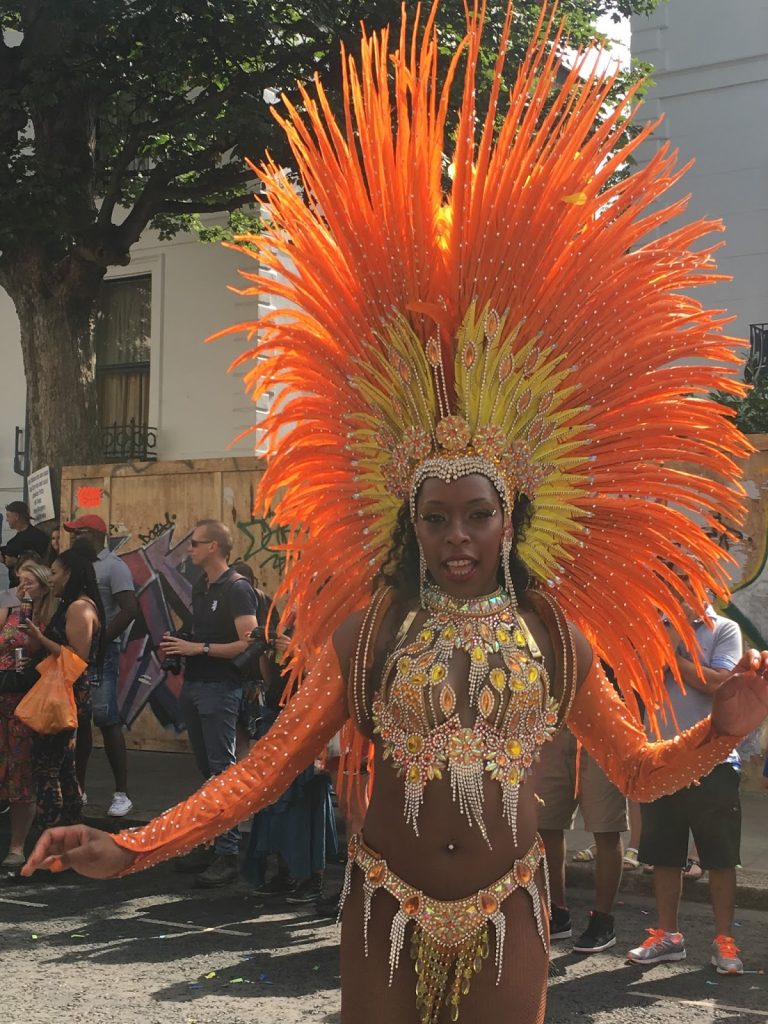 Not sure what the references were here but lots of green was fun: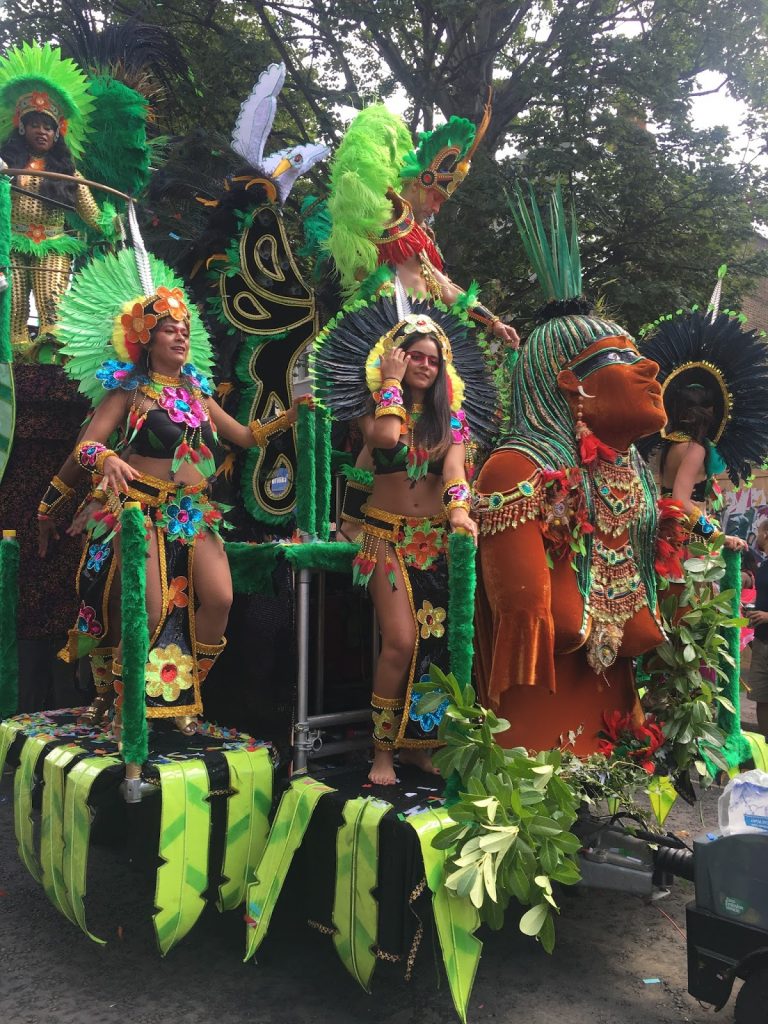 Always lots of dancing at carnival: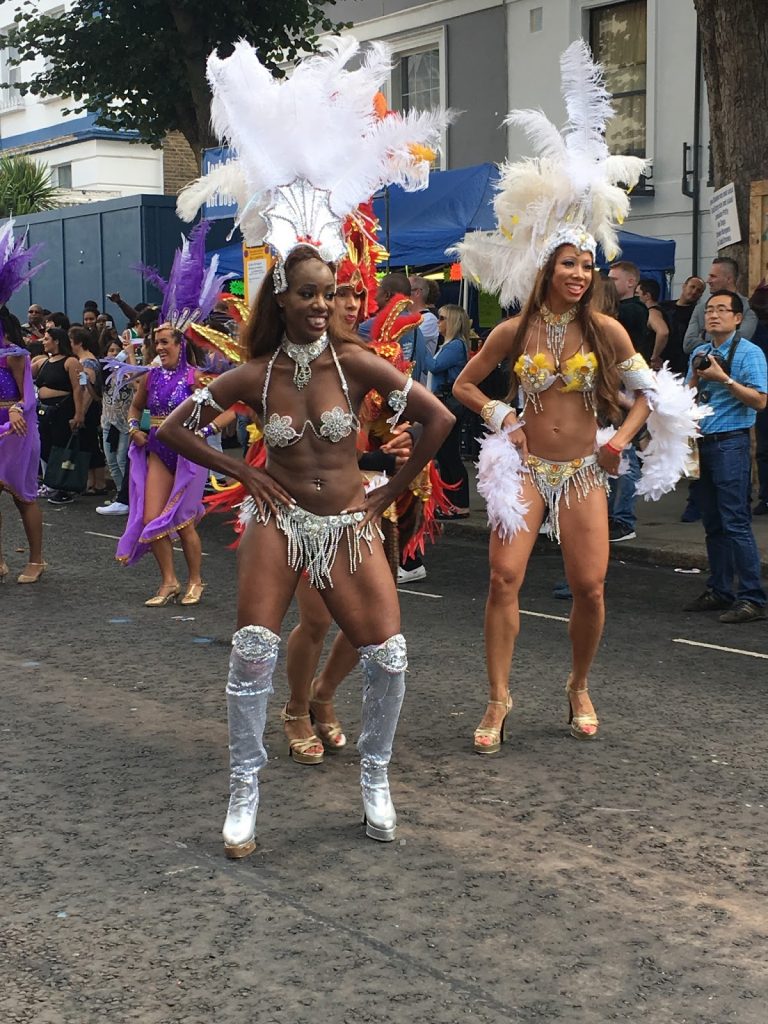 I just had to include this one!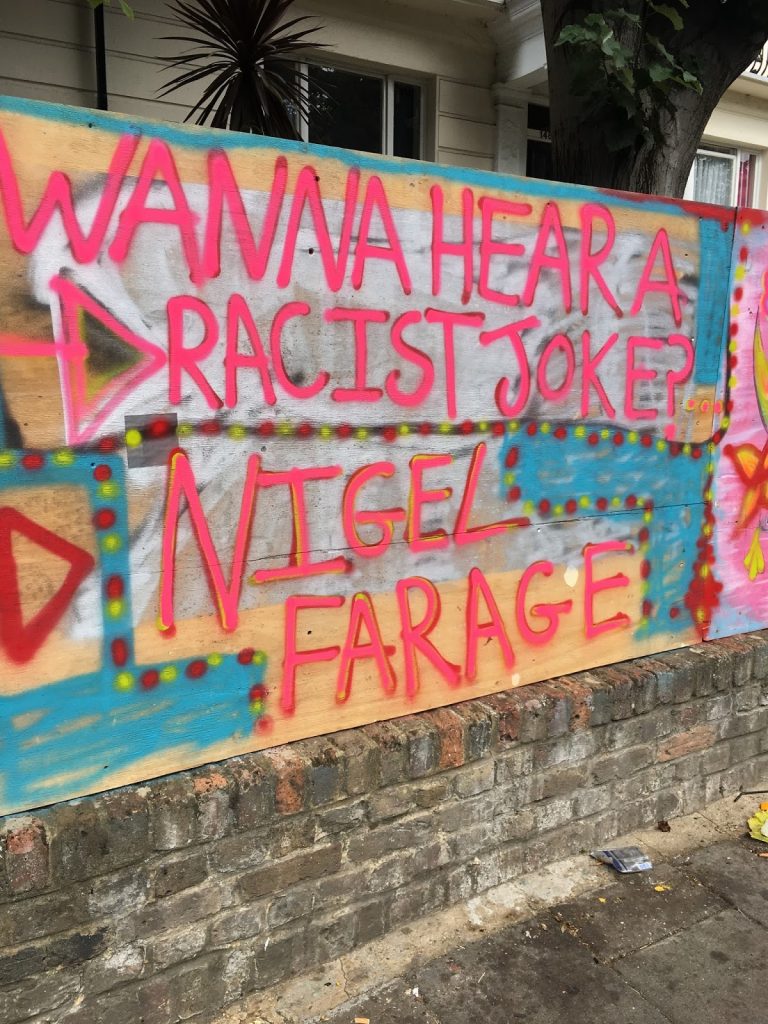 It gets busy…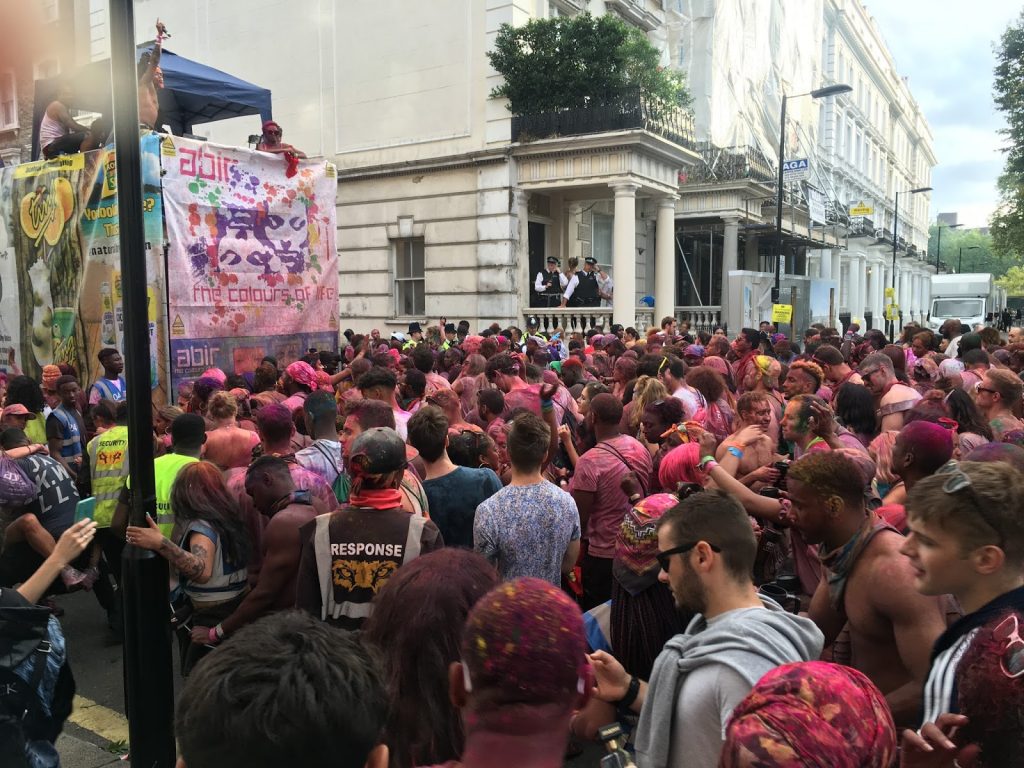 Getting covered in paint or chocolate is a favourite look.  These folk were trying to persuade me to join in with this group and be in the parade next year. Who knows…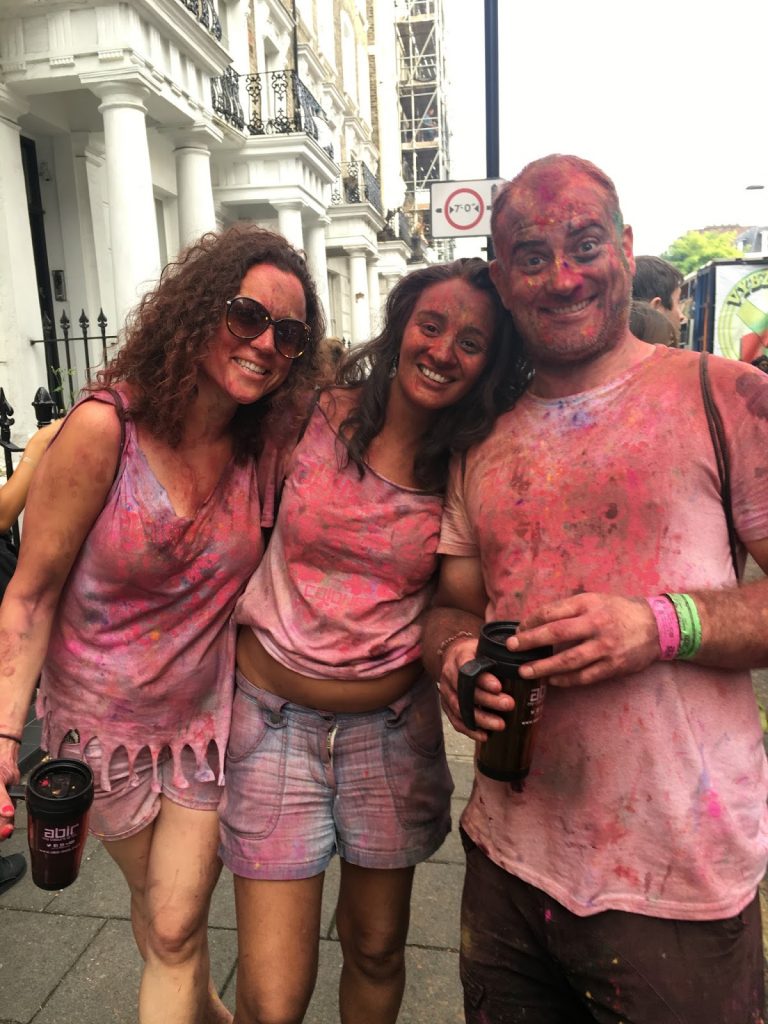 It's called 'winning' not twerking and there's a lot of it going on…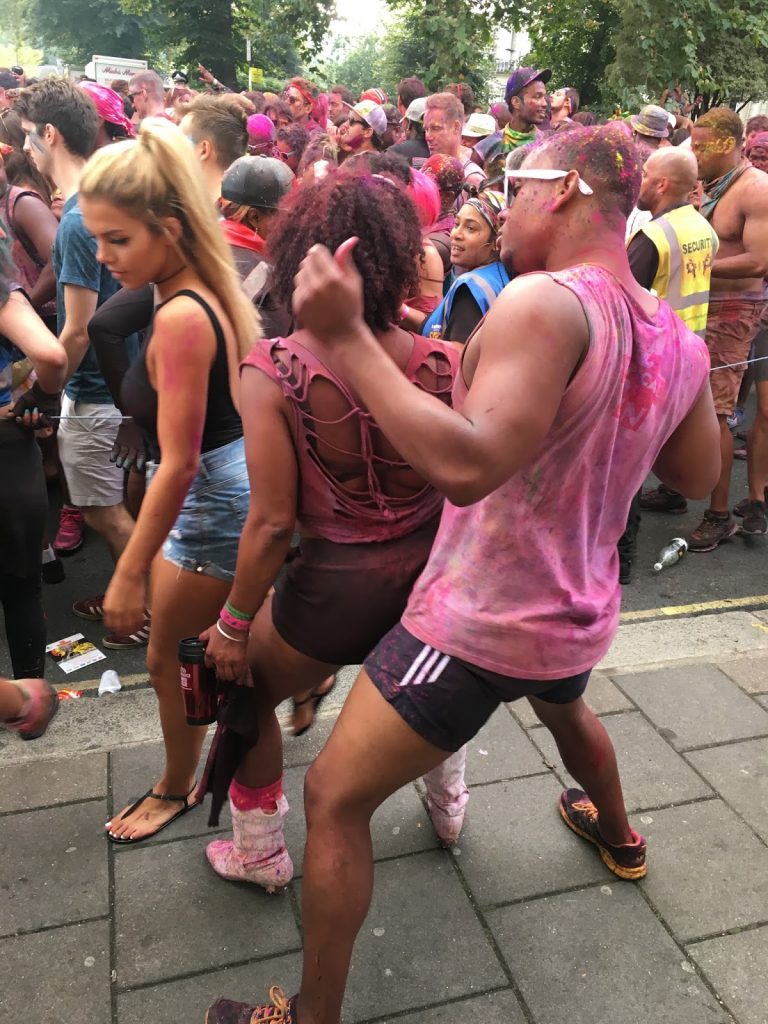 Anything for the best view and to be seen…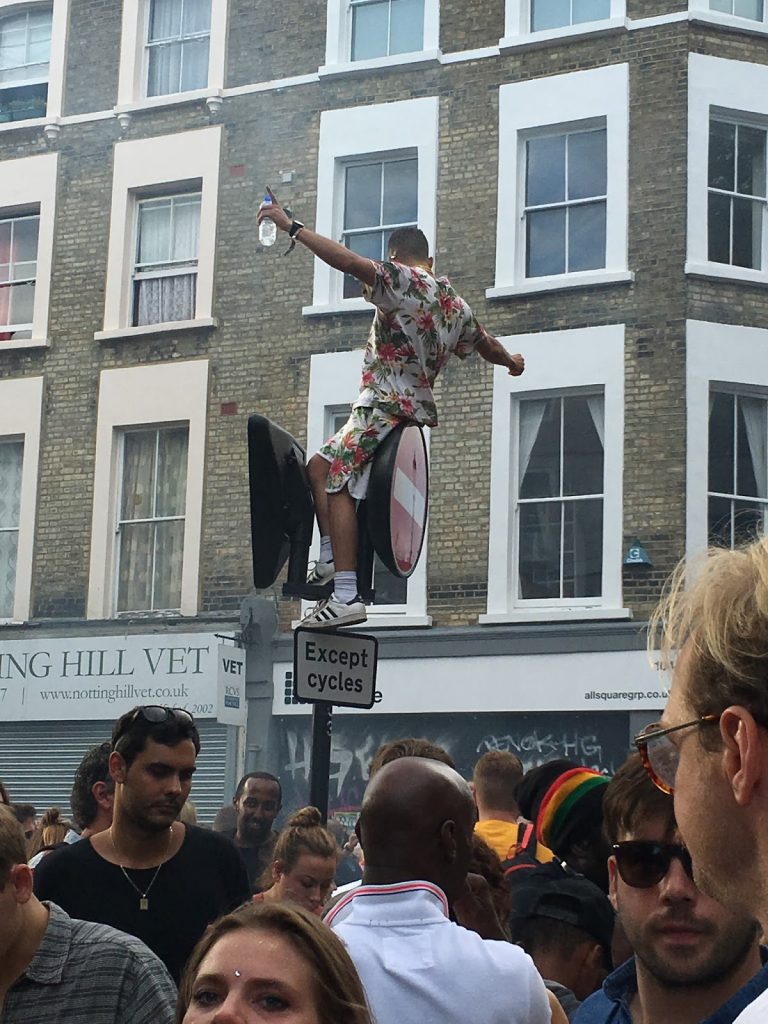 In case you were not sure, Red Stripe is the drink of carnival.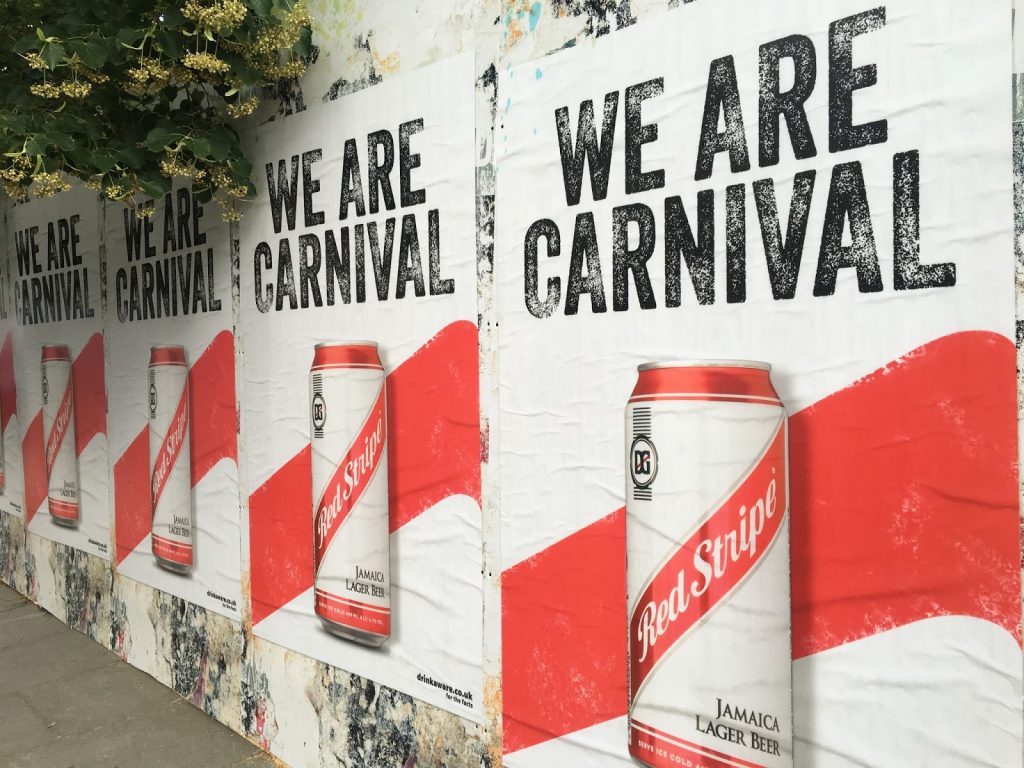 Many residents head to the country when carnival weekend hits the streets but others set up a rum shack and have fun.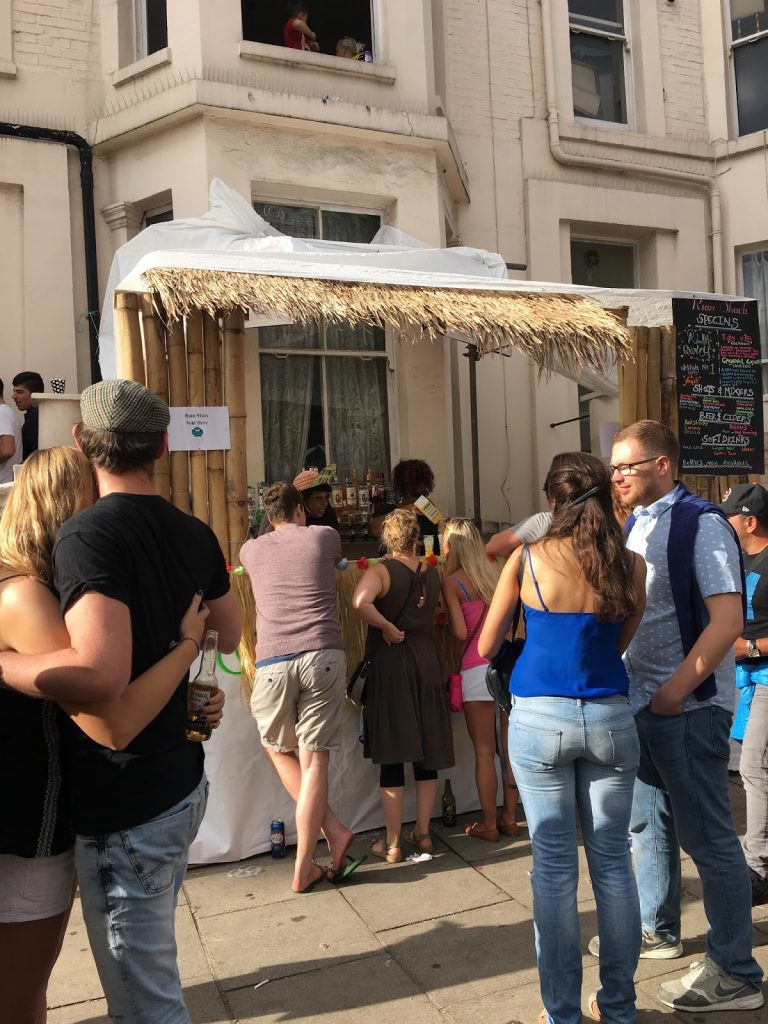 This truck wanted to dress up too: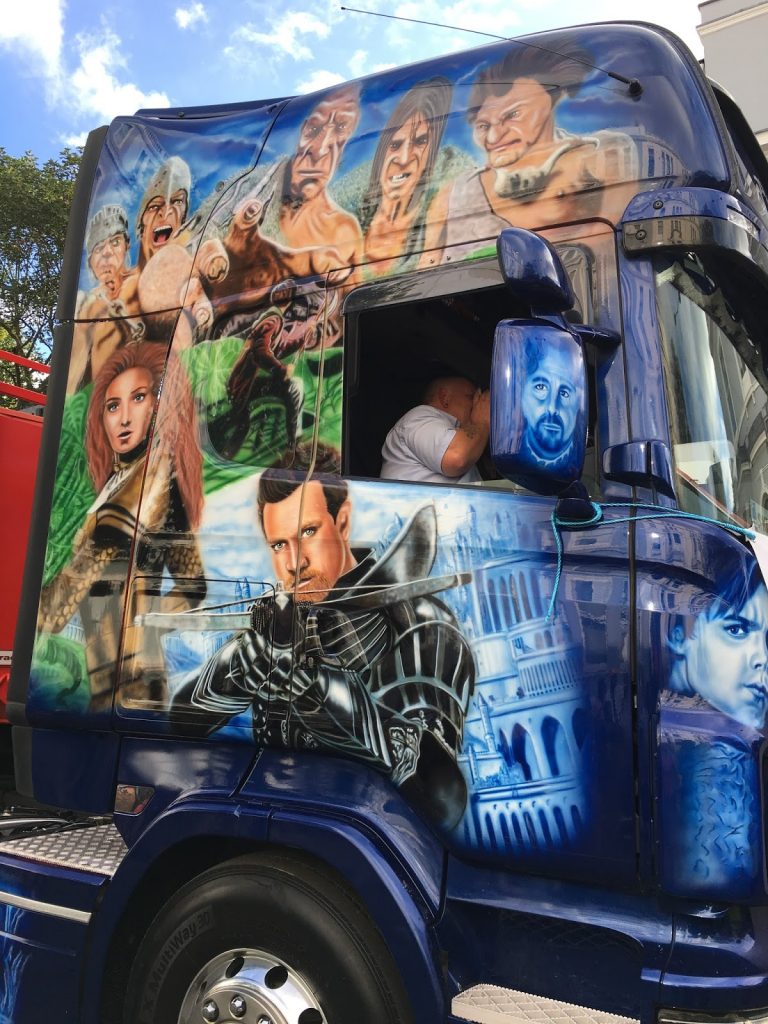 Very happy to pose in her great costume.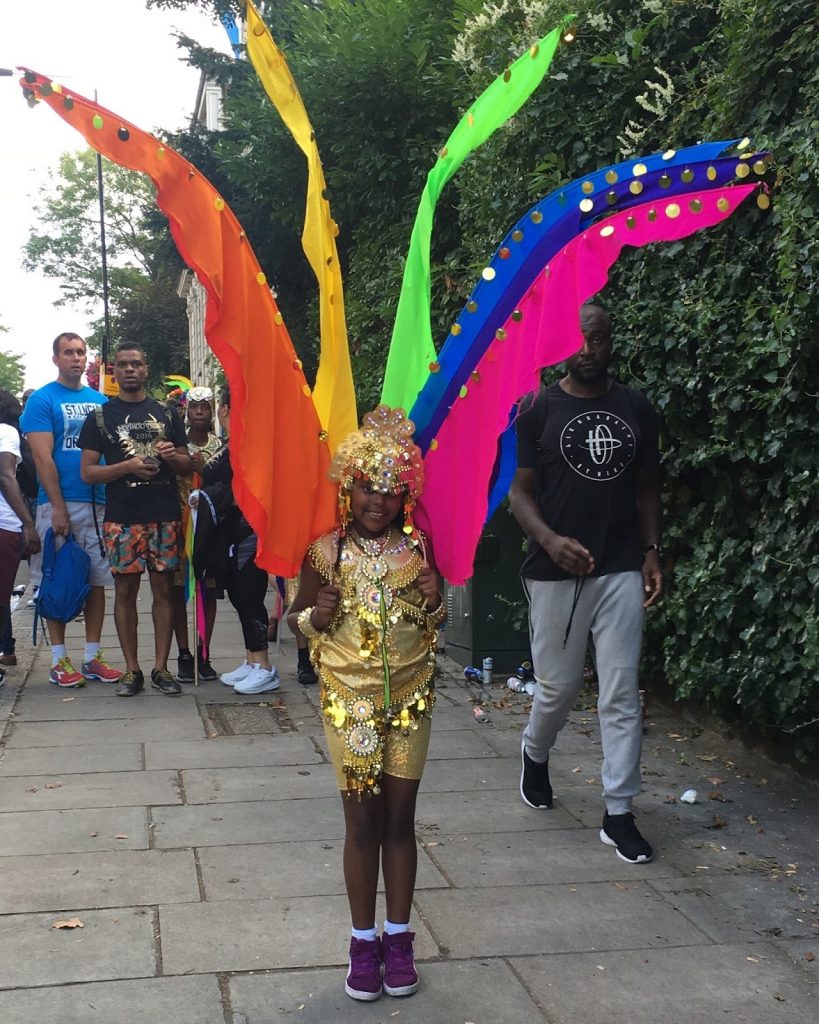 Covered in chocolate and having a great time.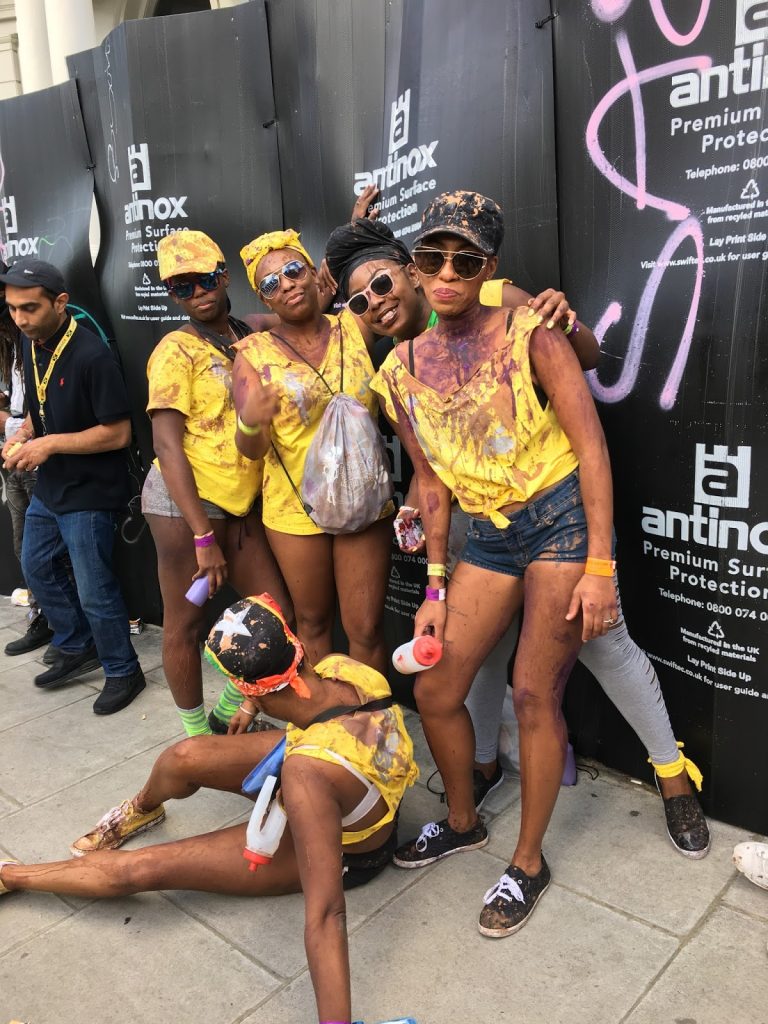 So there you are, another Notting Hill Carnival is over and we're looking forward to 2017 already!