London is so full of hidden treats that even those of us who live here don't know about them all.  One special annual event called Open Garden Squares Weekend is a brilliant way to get out and about and see some special places, many of which are closed to visitors the rest of the year. One ticket gives you access to over 200 venues all across London so the race is on to see as many as possible!
It was a very busy weekend so I'll just bring you the highlights here:
In Kennington you can rest and grab a coffee in the courtyard garden of the Jamyang Buddhist Centre. Peaceful in the sunshine you can muse on the previous use of this space as the exercise yard for the Old Kennington Courthouse where inmates included the Kray twins and Charlie Chaplin's father (arrested for not providing for his sons!)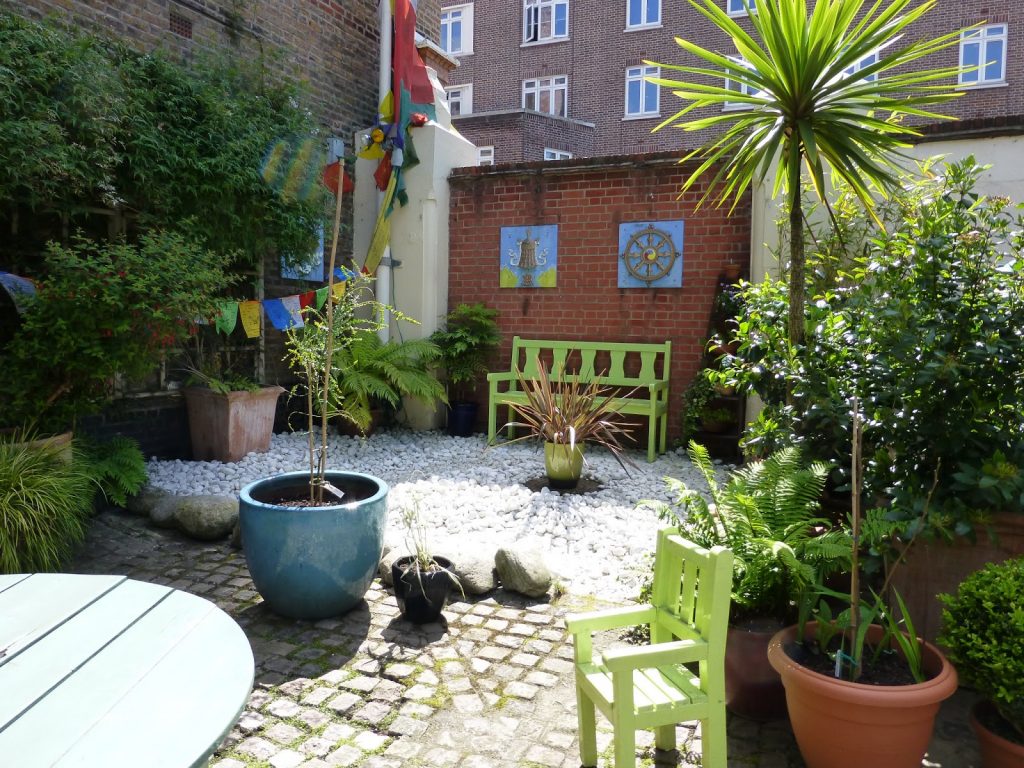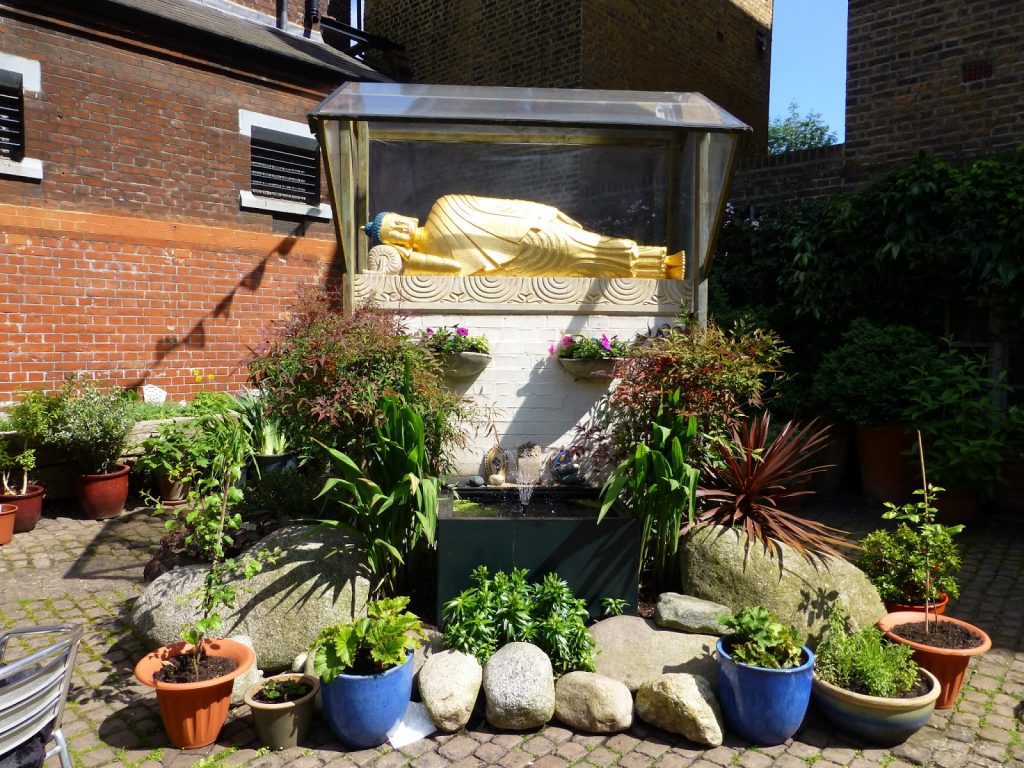 Walworth Garden Farm was very keen on promoting wildlife and there were bees buzzing around but I loved this wooden butterfly bench best.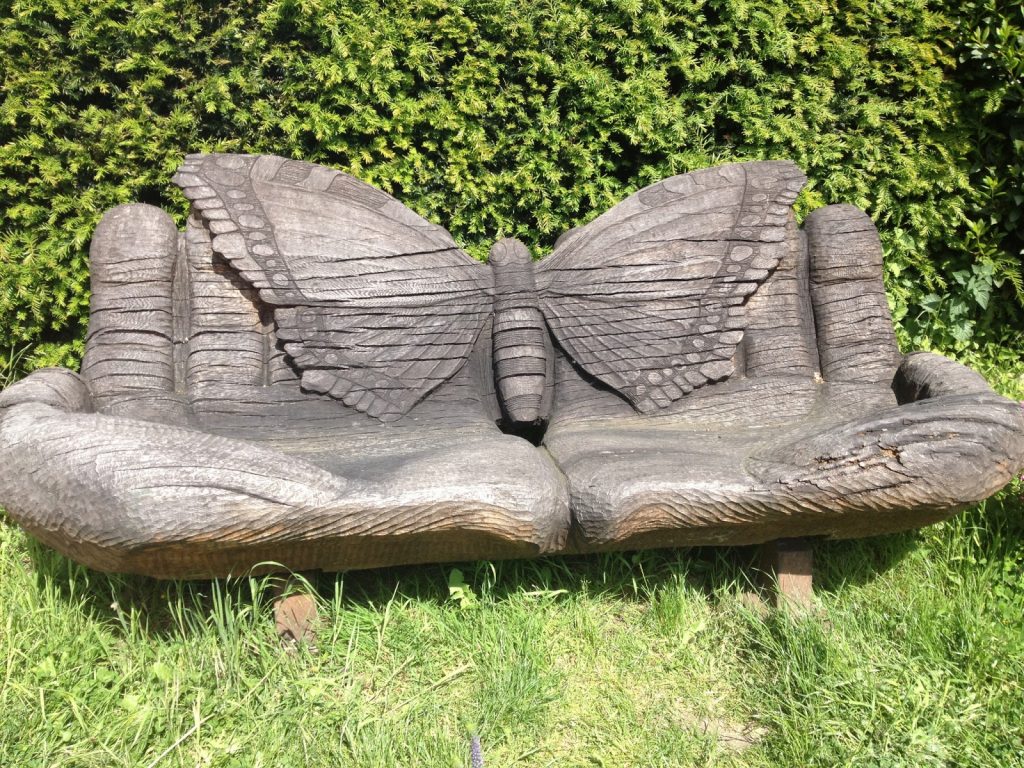 Iliffe Yard featured in the film the Kings Speech and houses interesting looking studios but we had to focus on the wonderful climbing garden or we'd never get round our list of gardens!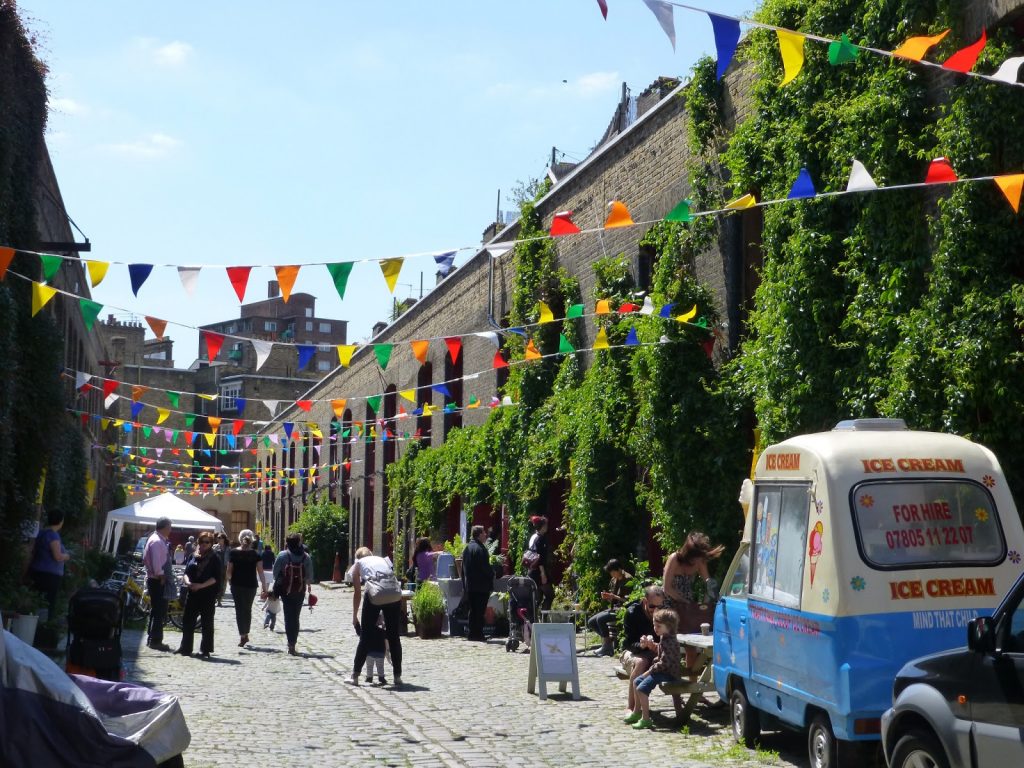 Our next stop was an extraordinary place and a real treat – Garden Barge Square, a floating village and the oldest moorings in London, in use for over 150 years. Sizeable barges are moored here – mostly Dutch – and all the gangways are made from other barges planted up as gardens so there is greenery everywhere. You'd expect just small plants, flowers and herbs, but they have some substantial trees as well and the little lights strung along the way made us want to return after nightfall to see what must be a magical sight.  You are in the middle of some great views, west to Tower Bridge and east to Canary Wharf and boats are passing all the time so it's a bit wobbly as their wash goes past.  I must have passed these boats many times on the boat to Greenwich and never realised that this treat, this 'garden square', was hiding on the river bank. The gardens started when a self seeding wildflower was spotted in the 1980s and this happy accident inspired what we see now, a haven, a hidden treasure, a wildlife home, something unique.  It's a private residence and only open for this special weekend event so we were delighted to have found it.
On the way out we spotted this balcony coming out of an old converted warehouse – good to keep the river theme going!
This area of London, south bank of the Thames, east of Tower Bridge is full of old warehousing which was definitely worth a photo…
The Brunel Museum has a small garden and they had laid on a bar, music and an open fire for toasting marshmallows!  But the unexpected treat was a chance to visit the tunnel built by I.K. Brunel's dad under the Thames. Although it's not a garden it's well worth a mention as it was open as part of this special weekend.
The tunnel shaft is one end of the first ever tunnel built under a river, the Thames Tunnel, dating from 1843 with a fascinating history.  Visitors are rarely let in so we eagerly crawled through the rather tiny entrance into the dark, down the scaffolding stairway. We gasped when we saw the huge open space and our wonderful guide, the museum director, told us tales of how the fashionable crowd used to walk through the tunnels browsing in the arcade shops – it was quite the thing to do before the railways came. Once there was even a huge underground banquet with the Duke of Wellington dining in style.
Now, the tunnel is part of the Overground network and you can look back into the tunnels from Wapping but this huge shaft, sitting above the tracks and separated by a new floor, is a wonder to visit. The Brunel Museum are planning concerts in the tunnel shaft this summer so look out for these!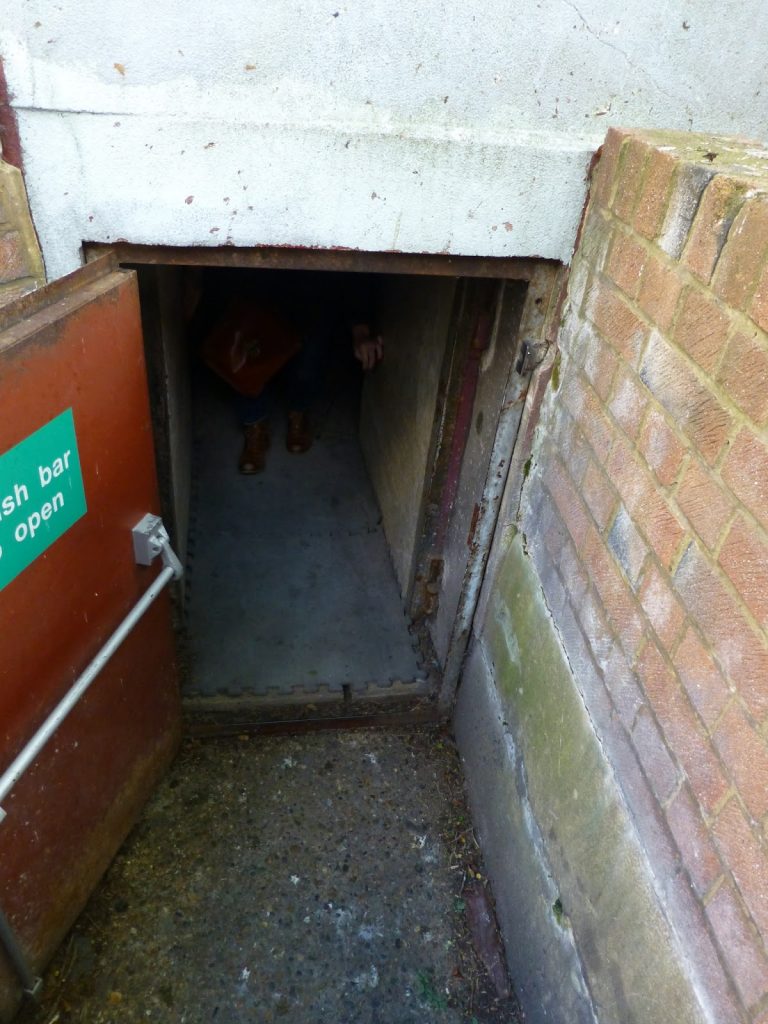 The Sunday dawned without the glorious sunshine of the previous day but we had a couple more gardens to squeeze in so undeterred we went to Chiswick House. There we saw their formal Italian gardens before heading off to the private residence of Dolphin Square to have a nose around the gardens normally closed to visitors.
The final stop was the newly planted area just in front of Battersea Power station. Huge plans are in place for the redevelopment of this iconic building after decades of failed ideas and there is a real sense of anticipation that this time it will re-emerge and be fabulous again. They have a great display of what the power station has been used for since its closure (including as a set for Batman!) and what it will become. I can't wait to see this area reopen in about 3 to 4 years as a real destination.
We took a well earned rest after a great weekend.  London has hidden treasures you can visit any time and It's Your London knows a few good ones so do get in touch!
Bye for now,
Sue
@itsyourlondon.co.uk
itsyourlondon.co.uk