That red double-decker bus just shouts 'London' at you!  My visitors are very keen to make sure I build a ride on a bus into their itinerary and once on board we head for the top deck and if we can grab a front seat that's even better. It feels like a proper London experience and is a brilliant way to see the sights for the price of a bus ticket.
Last weekend all of us bus lovers got the chance to see a Bus Cavalcade on Regent Street which was closed to all other traffic for the day so the buses could take over.  2014 is the Year of the Bus and the London Transport Museum were making sure we all got out and enjoyed a sunny Sunday on the buses.
The whole length of Regent Street was a ride backwards or forwards through history, depending which end you started from.  I started at Oxford Circus with the new state of the art hybrid revamped Routemaster designed by Thomas Heatherwick, most famous for bringing us the fabulous Olympic Cauldron of flame.  These buses bring back the famous Routemaster feature of the hop-on-hop-off back platform – so useful in busy traffic – but in terms of advanced technology, we are assured they are one of the best in the world!
At the southern end of Regent Street was the earliest bus, one of the horse-drawn models which were in service from 1829 to 1914 and only withdrawn because the horses were needed for war service in the First World War. The wonderfully restored bus on show, with its calm and patient pair of sturdy horses, dates from 1898. There was a great poster telling us all about the buses' history and the difficult conditions of the drivers and conductors who often worked a 14 hour day in harsh condition on to of the bus in all weathers.
Regent Street is normally a really busy thoroughfare but for Bus Cavalcade day they put up seats and a canteen in the middle of the road for weary shoppers and bus fans alike to rest up.
Lego had got in on the fun with a bus stop made out of Lego bricks – what a great idea!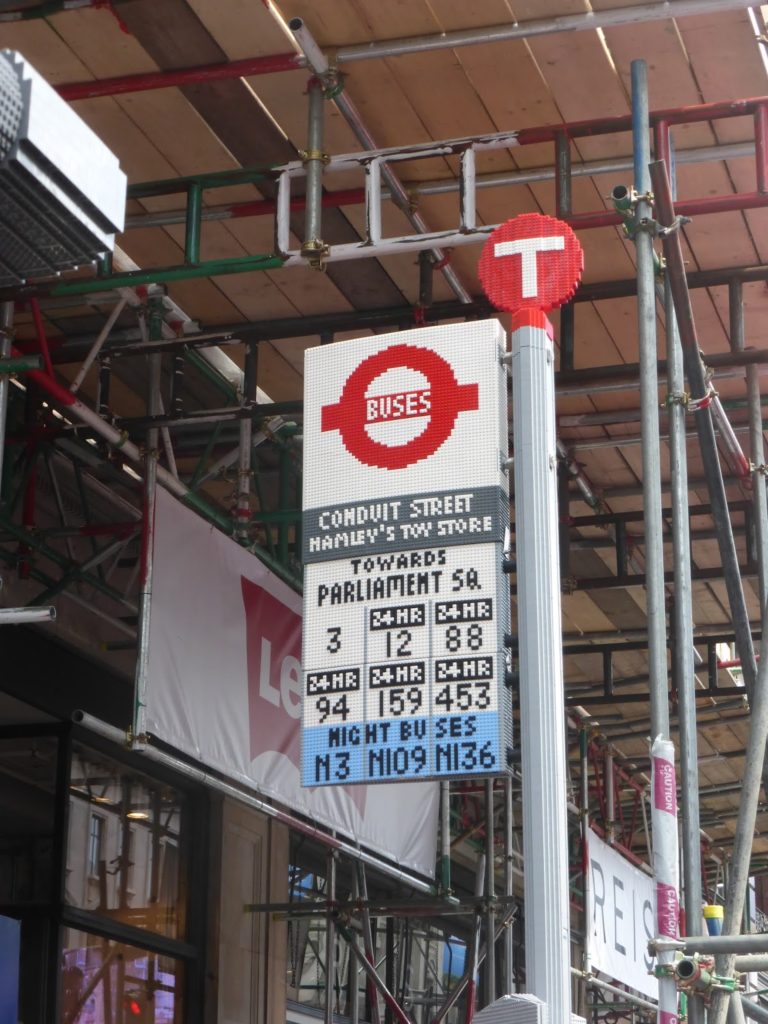 All along Regent Street you could trace the development of the London buses from horse-drawn through to early engine powered through to the modern hybrid and outside each one was a crowd of people waiting to go inside and explore, getting a sense of travel from bygone eras.  Here is a selection of my favourite old buses for you: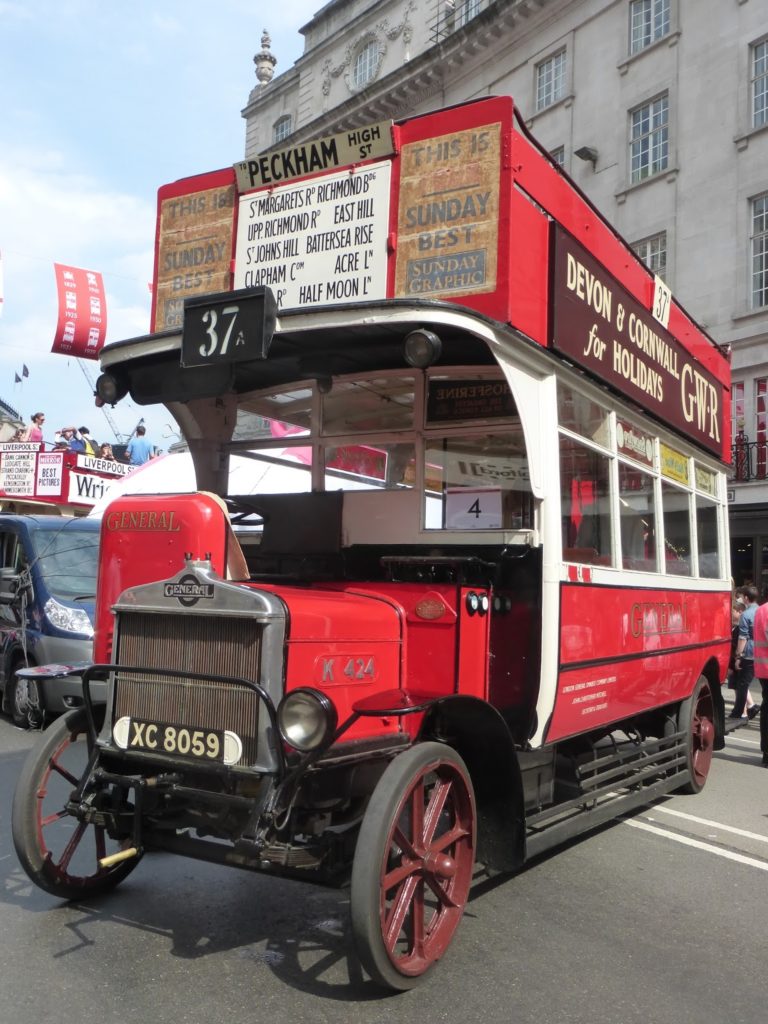 I was surprised to some green buses and discovered that these ran on the country routes and red ones were for inner London.
After exploring all these buses the only thing to do was to hop on a working bus and ride home to Notting Hill!