London has been invaded by Paddington bears! We have 50 statues all around town ahead of the release of the new film and already Londoners and visitors alike are checking out the Paddington Trails.

The bright sunshine and blue skies tempted me out to try out the classic trail around Paddington station as it seemed only right to start here. So I set off on the hunt for 8 decorated statues of Paddington bear with my handy trail map.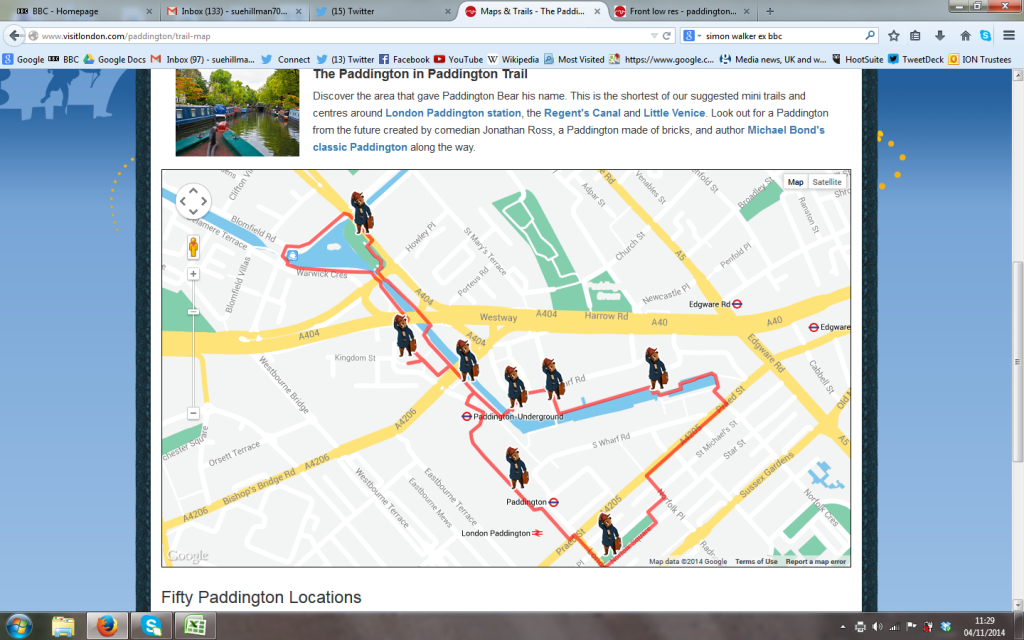 I soon bumped into fellow Paddington trail-ers, exchanging tips and locations: 'have you seen the Mayor bear?', 'I've lost the brick bear!', and, 'where am I?'! Luckily I live just around the corner so managed to find them all easily and help a few other folks on the way.
Each bear has a unique decoration, chosen by film and TV stars, designers, musicians, companies, artists and even our own London Mayor, Boris Johnson.
As I reached my final bear for the day in Paddington station, there was a real treat in store – a photoshoot with Karen Jenkel, Michael Bond's daughter!
I couldn't leave Paddington station without popping along to see the permanent statue and there he was, sitting on his case, waiting to be found…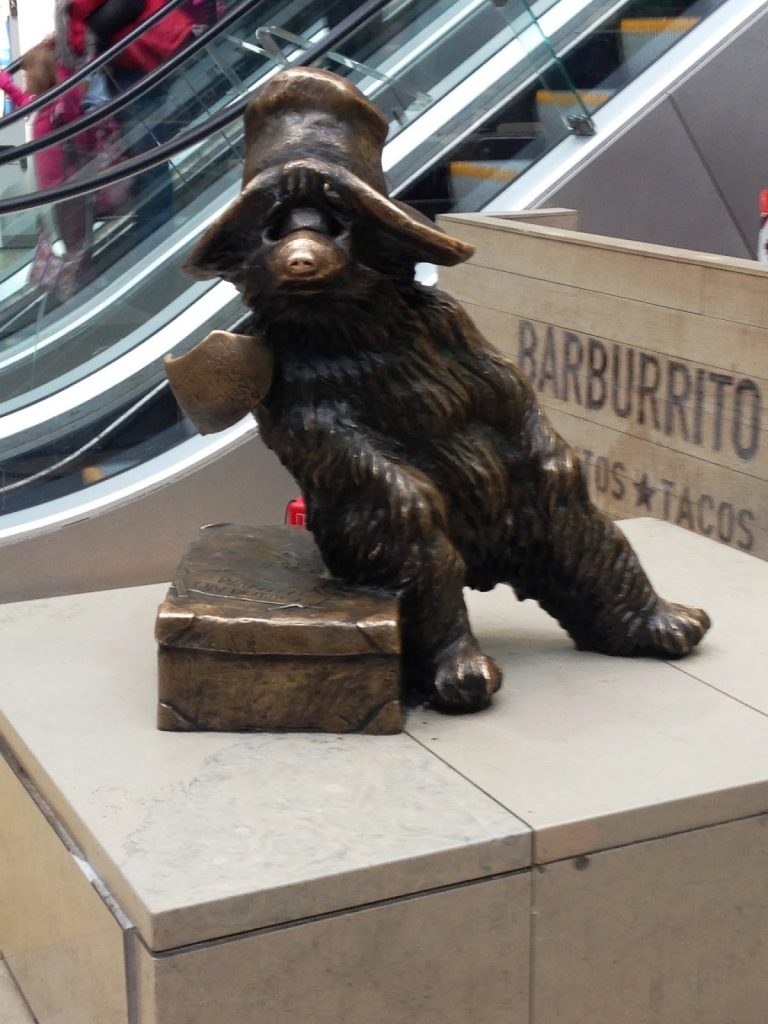 A quick trip up the escalator and there's a shop, a treasure trove of all things Paddington, so don't miss out this last stop to complete your trail.
Find out about more about the whole project and the other trails here. Enjoy!