So often displays of dresses are a disappointment as the mannequins used do not do the designs justice and the dresses end up looking limp and the best idea of the real glory of the frock comes only from an old photo of a celeb wearing it. Not the case here!  These dresses by Azzedine Alaia shine and stun you as soon as you enter the room and stay with you when you leave.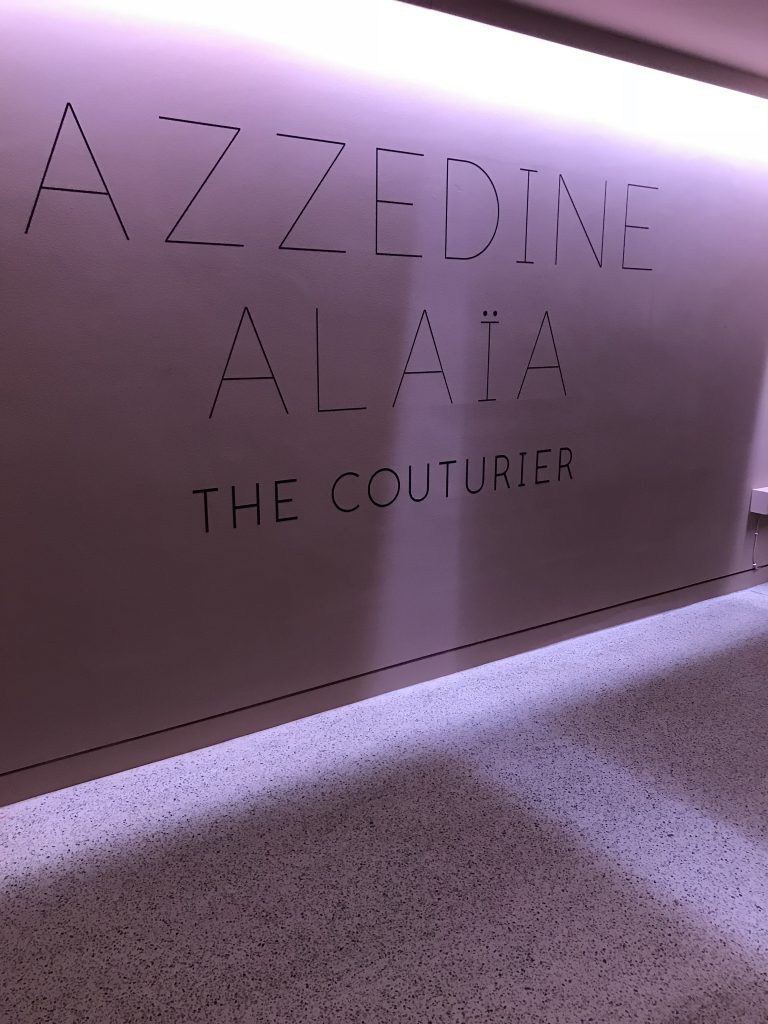 Azzedine Alaia's glorious dresses fill the room at London's Design Museum and we are treated to over 60 garments which span his career. I was intrigued by the height of many of the dresses so asked the curators who told me many of them were made for display and that Alaia had designed these mannequins as well to show the dresses to their very best effect.  We are treated to dresses which have extraordinary draping,  vibrant colour and wonderful shaping.
This show was conceived and co-curated with Alaia before he sadly died in 2017 at the age of 82.  Born in Tunisia, he worked as a dressmaker while studying at the Tunis Ecole des Beaux-Arts before moving to Paris to work in the major fashion houses. He opened his own atelier in the late 1970s and then had his first solo show.    A display wall in this exhibition takes us through his life story and his favourite models including Grace Jones and Naomi Campbell whose shapes clearly fit with his long sensuous designs.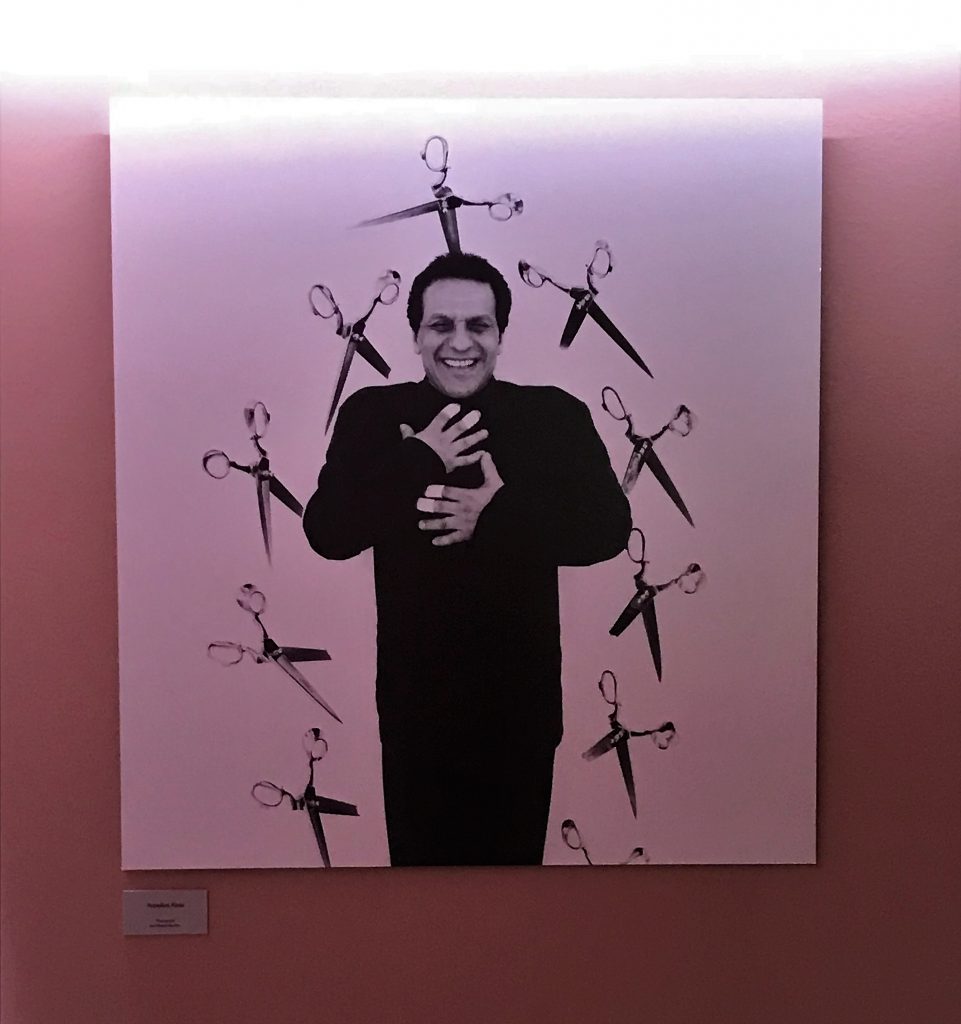 Making several turns around the room I took many photos of the stunning pieces and here are my favourite pieces, showing his range and brilliance.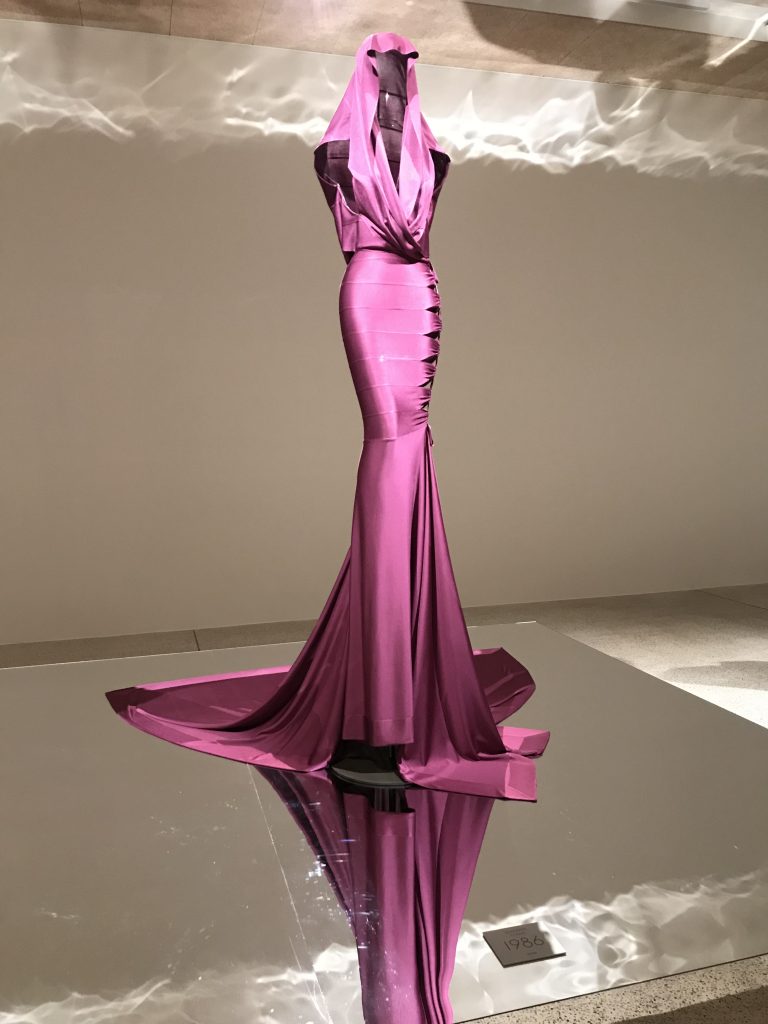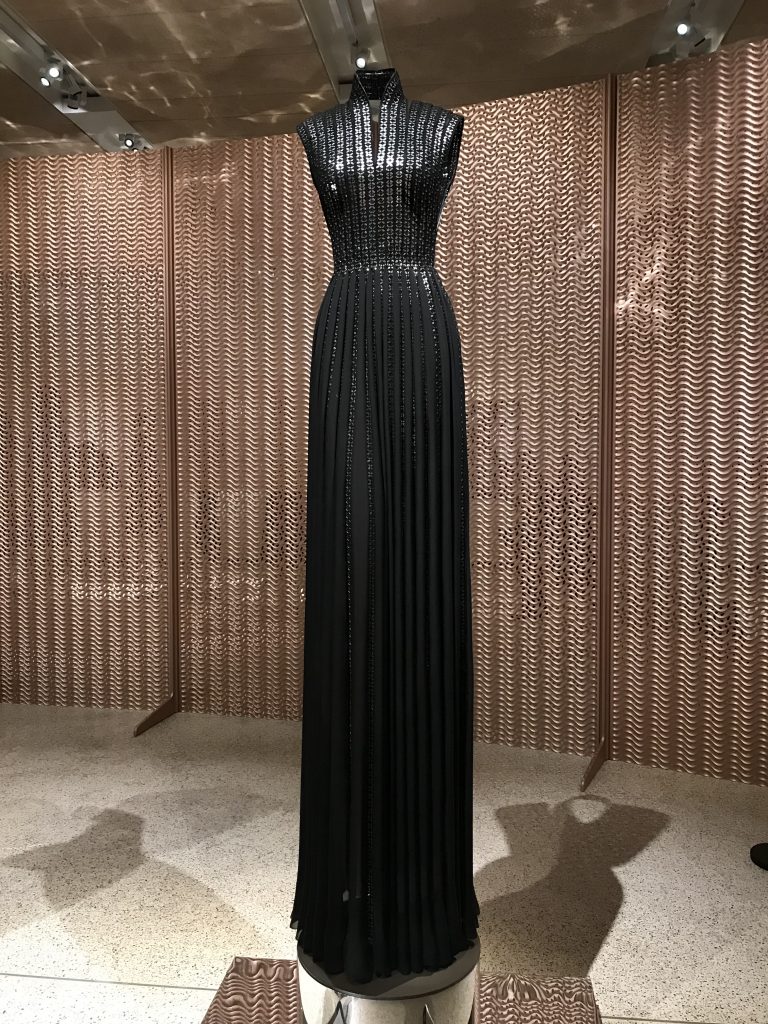 :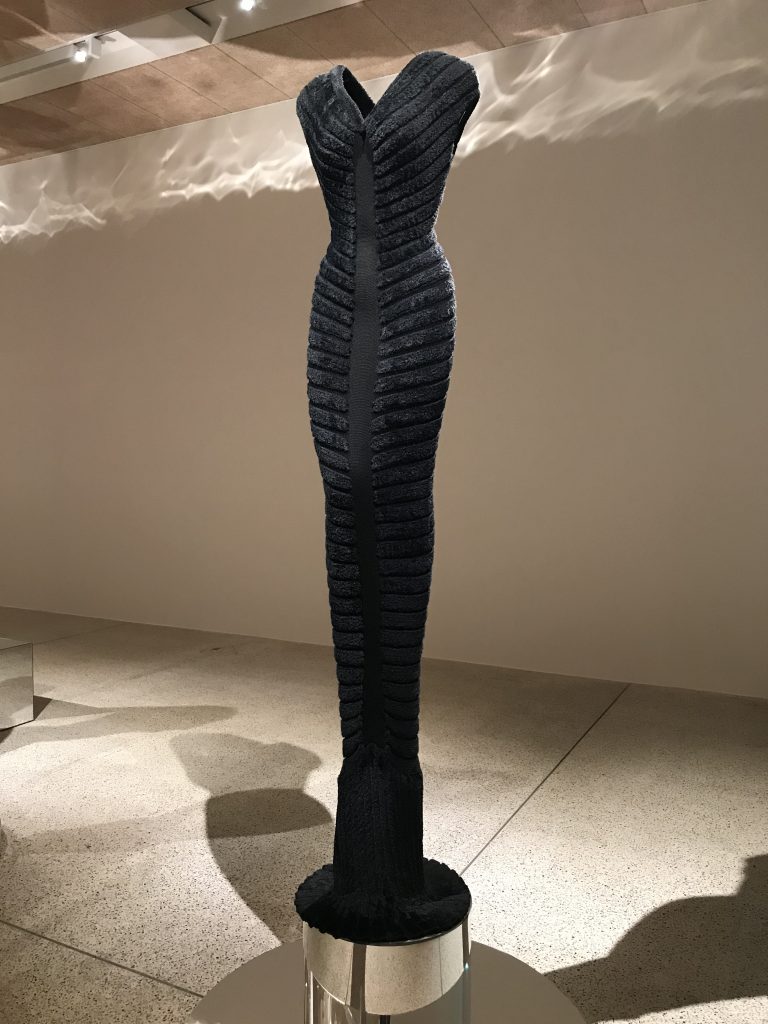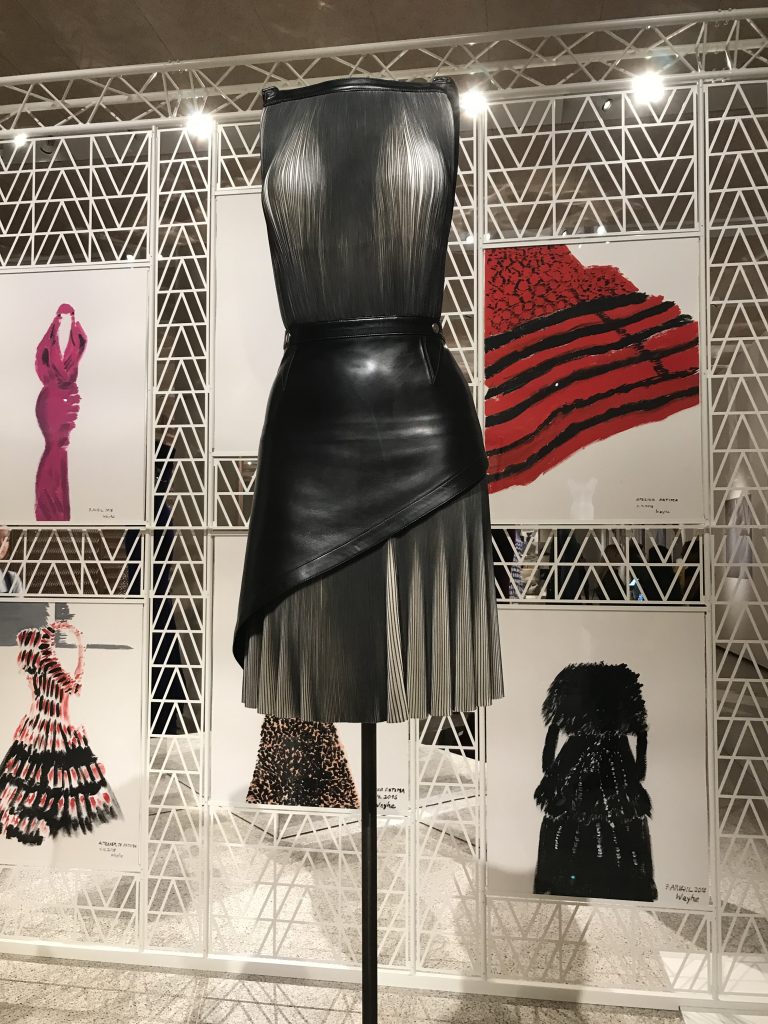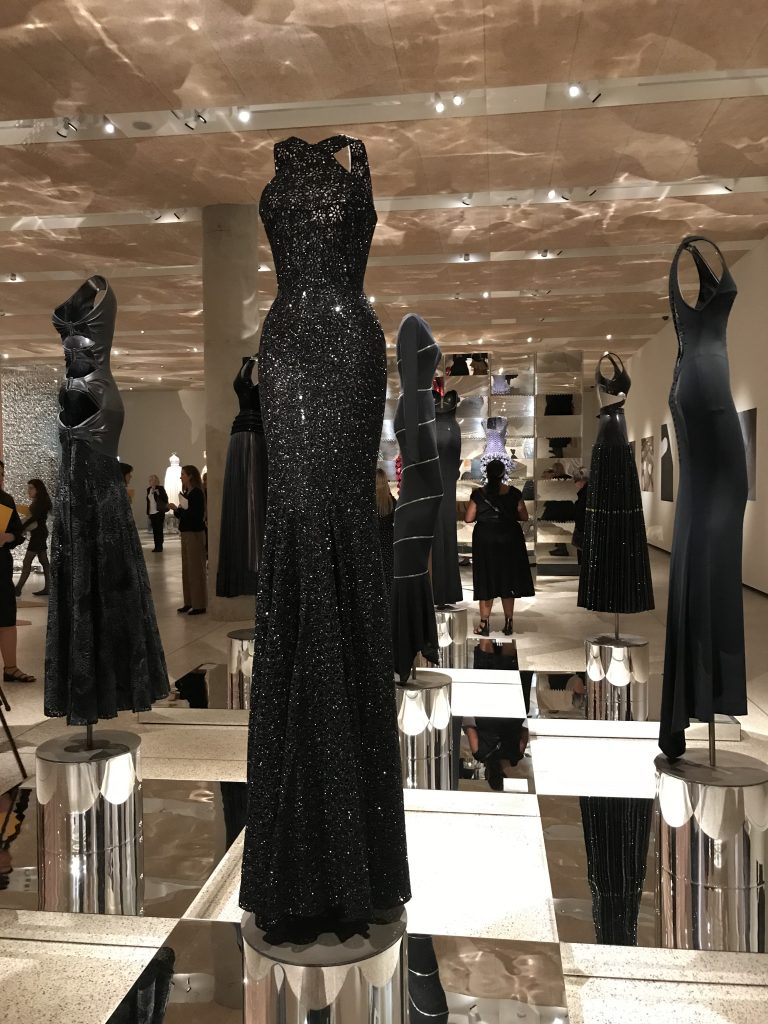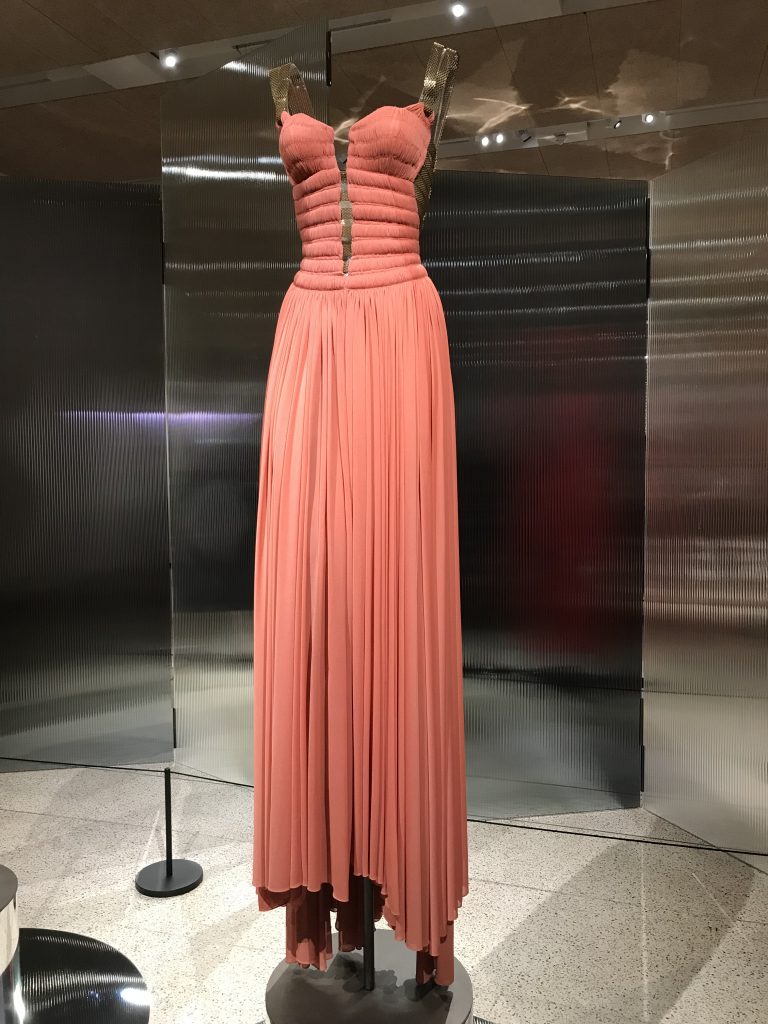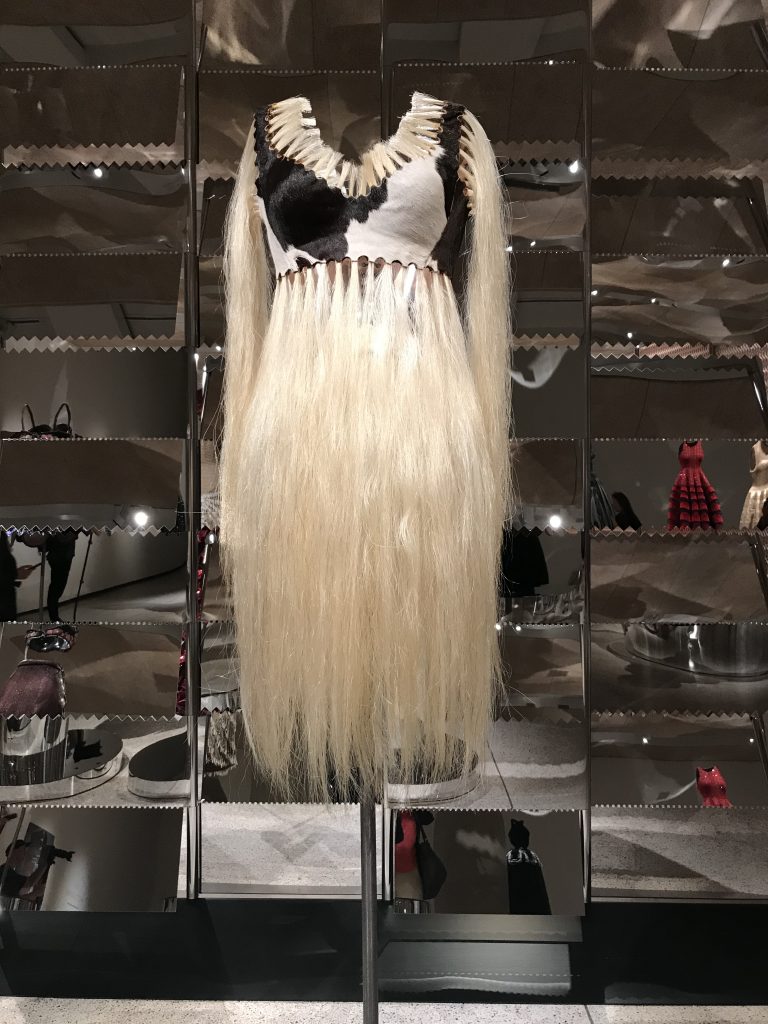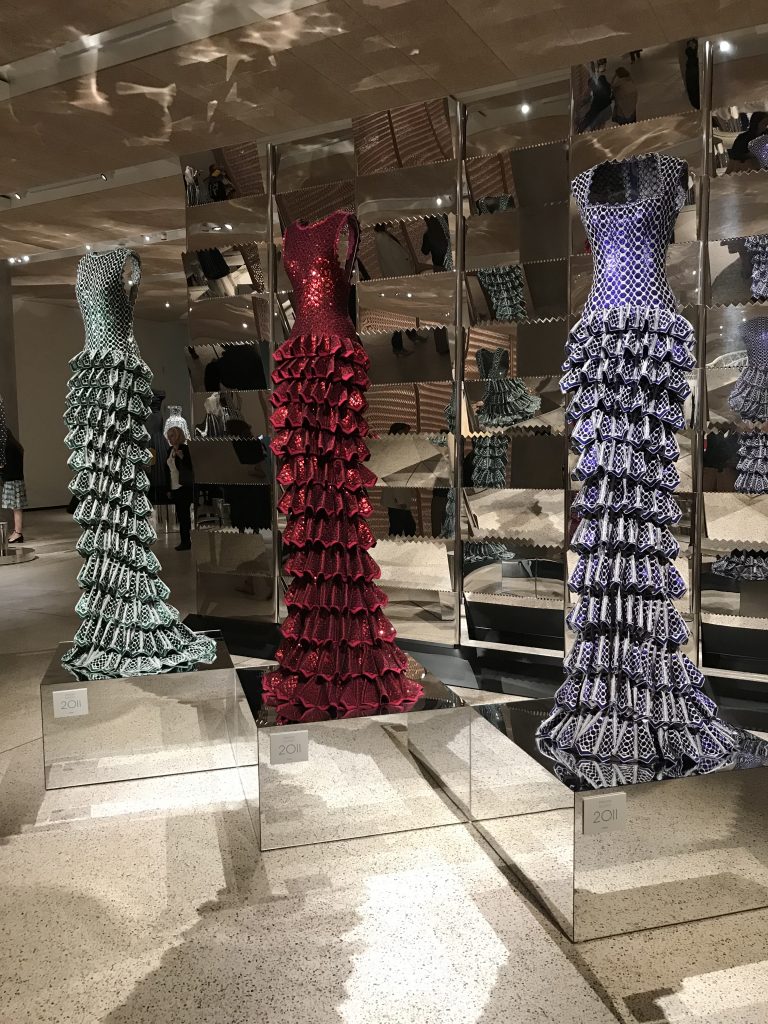 I really enjoyed this exhibition, the stunning dresses made wish I was 6 foot tall and shaped like Grace Jones and could whoosh around wearing one!  In the meantime, just looking at them was a joy.
For more information about this exhibition and the Design Museum check their website:  https://designmuseum.org/exhibitions/azzedine-alaa-the-couturier
Full disclosure:  As is customary in the tourism world, I was invited to review this exhibition by the Design Museum. However, this did not influence my view of this show.