Touted as THE restaurant opening with Clare Smyth at the helm the Michelin Female Chef of 2017, former chef and chef-partner at Gordon Ramsay 3 star Michelin restaurant and in charge when the stars were earned and retained. Could anything live up to that? Very short answer: yes, Core by Clare Smyth is wonderful!
As a local I've seen this site change from Prue Leith, to the Notting Hill Brasserie and less successful followers, so it was great news that a top chef was taking up residence in our neighbourhood. Approaching things looked good as a stylish unfussy exterior greeted me.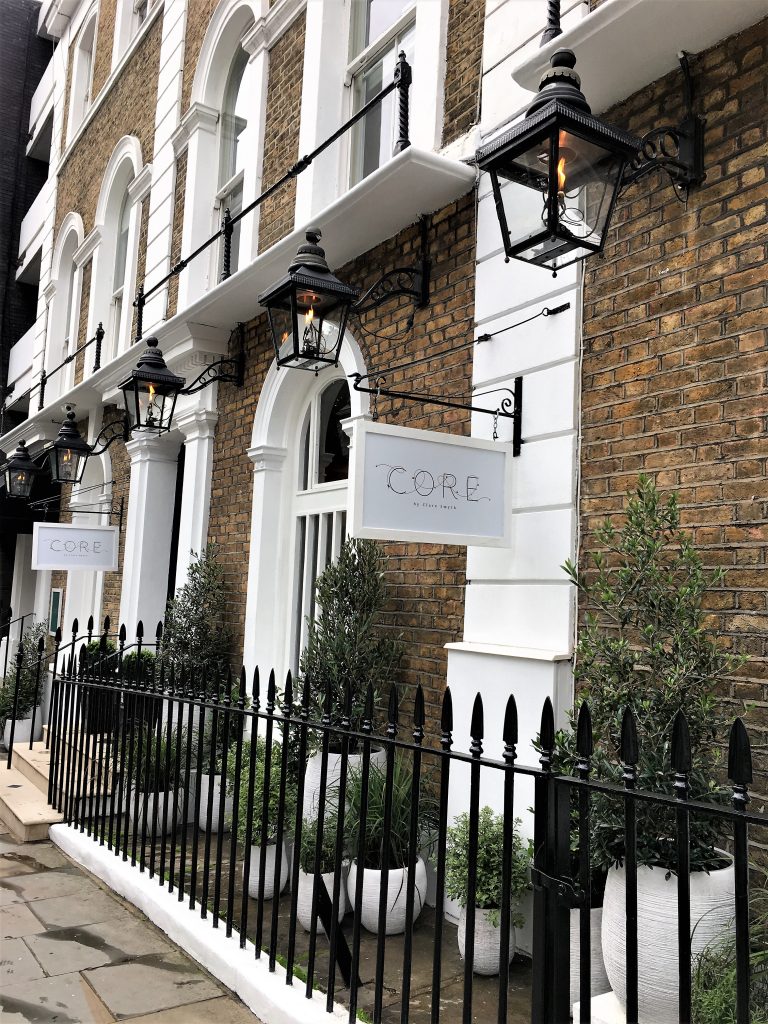 A quick drink at the bar and we walked through to the restaurant, past the chef's table with views through to the kitchen, to meet with Clare who was charming and extremely welcoming, especially when she heard we were locals.  We admired the building and she told of the problems that had with the foundations!
The dining room is a calm space with fine wood floors, white walls and just the right amount of decoration and plenty of room between table so there is no chance of being overheard.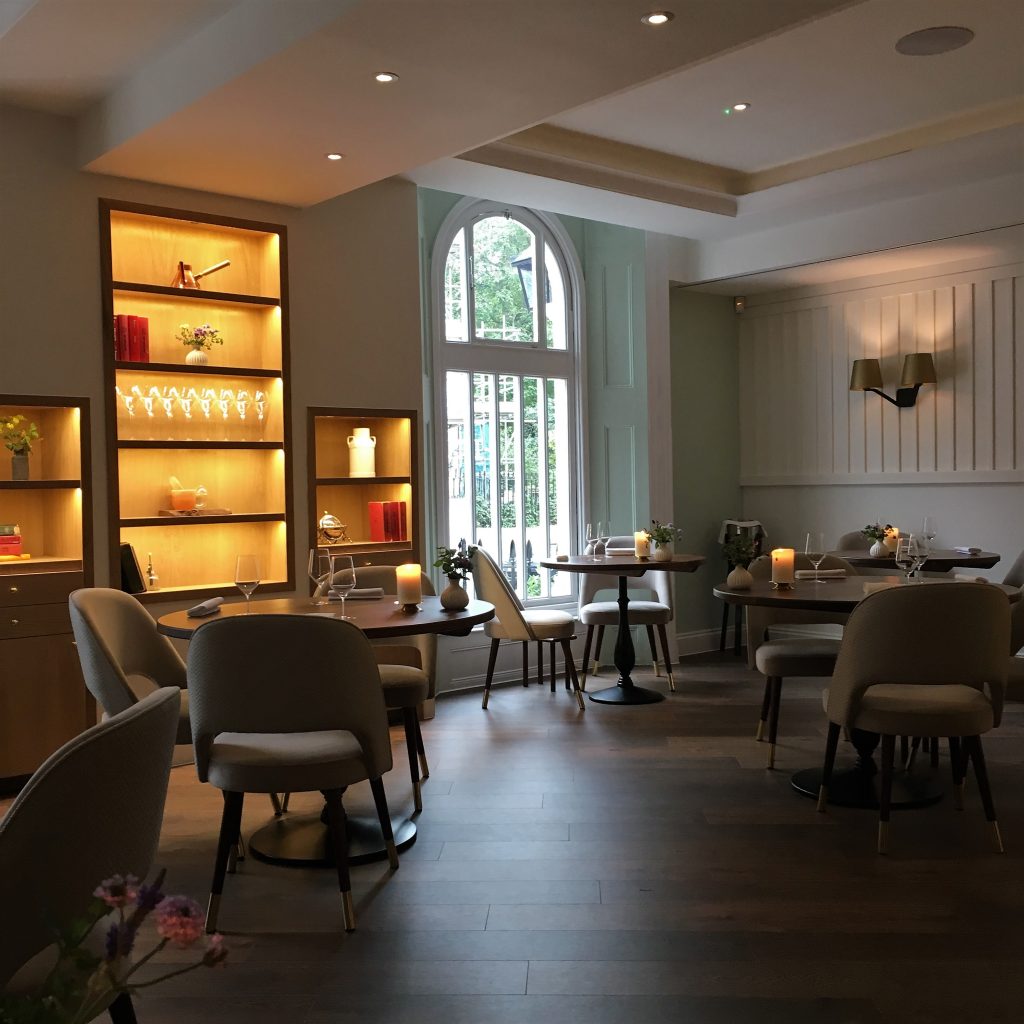 After looking through the tempting choice of menus, we decided on the 5-course tasting menu which comes in a fully vegetarian version as well as a meat/fish one –  I will be taking you on a voyage through the latter. At £80 each it comes with pairing wines for those who have a bit more capacity than me! I chose a lovely glass of Gevrey Chambertin which worked for me across all the dishes.
A choice of amuse-bouches set the tone of the delicious delicate dishes to follow. Tomato and Basil Gougeres had the lightest of pastries and the Crispy Smoked Duck Wing, Burnt Oranges and Spices had a full intense duck flavour I've not tasted for a long while.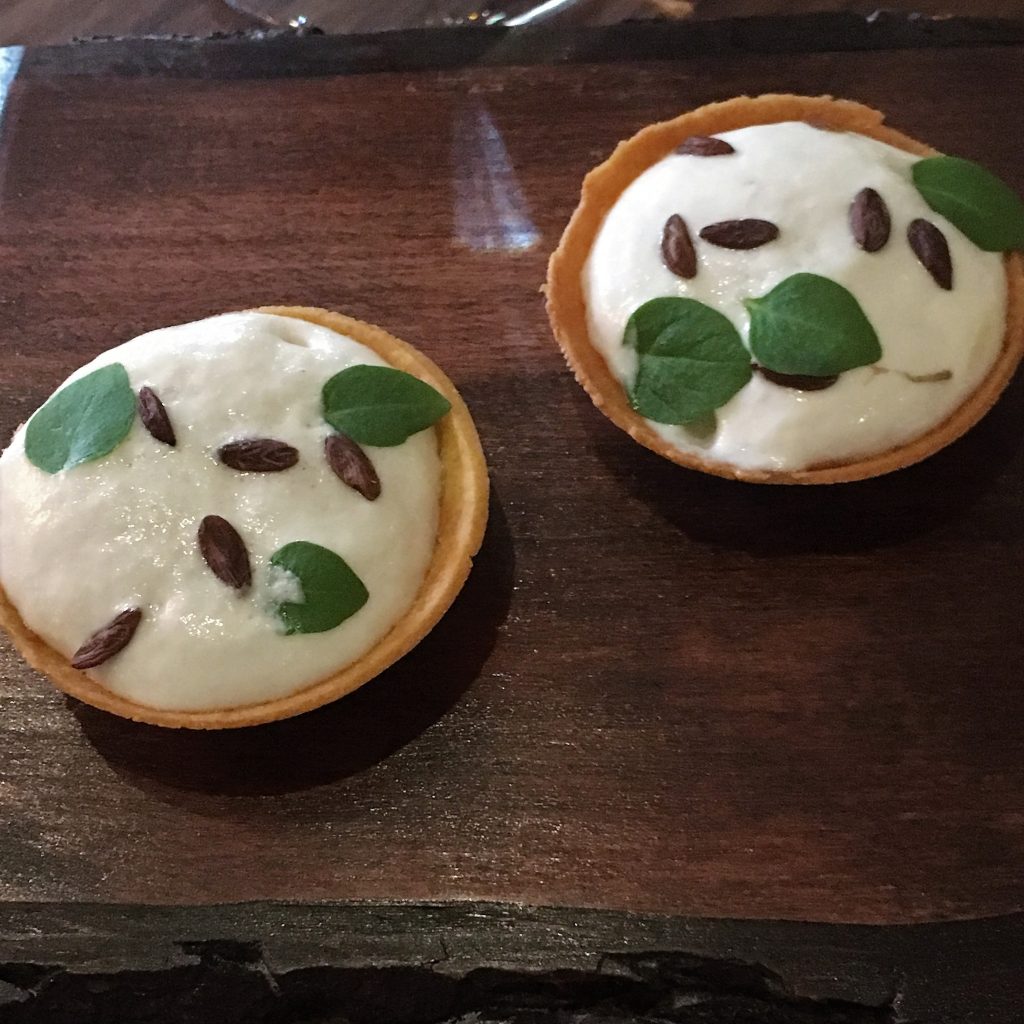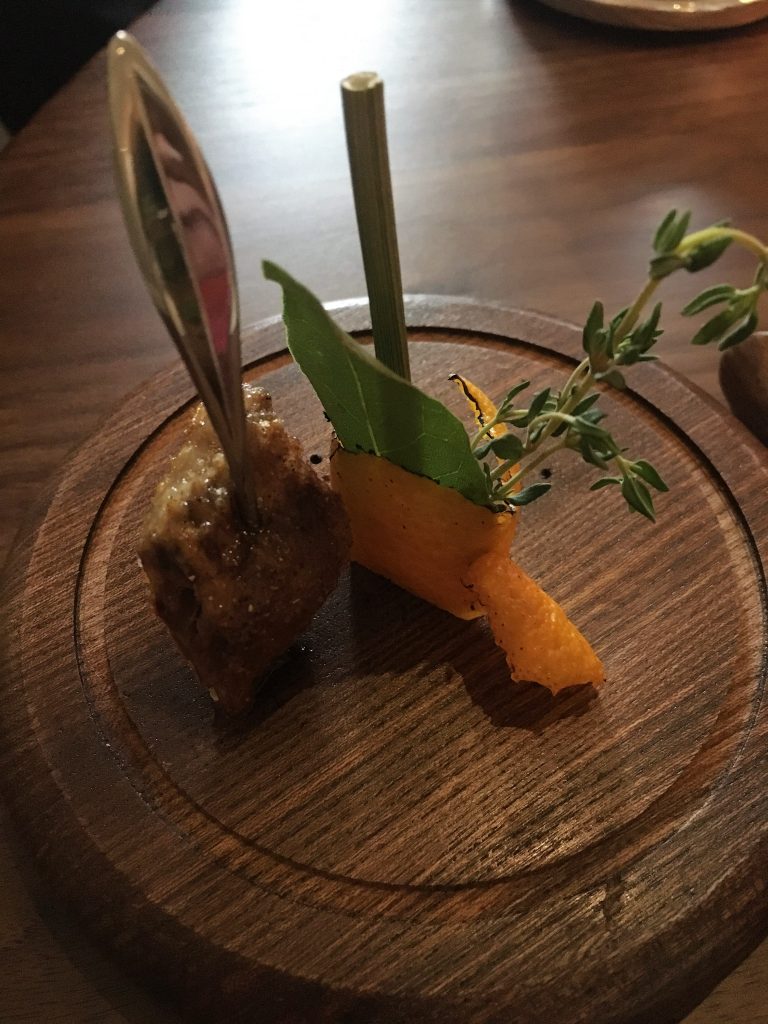 Clare is from Northern Ireland and a big fan of the potato and her Charlotte Potato, Dulce Beurre Blanc, Herring and Trout Roe is like no other potato dish I've come across.  The potato has loads of flavour and a robust structure topped with a delicate roe.
The fish course was Skate with Morecombe Bay Shrimps, Swiss Chard and Brown Butter.  This was a great combination and the source was divine and it was a good job we had wonderful bread to soak it up with.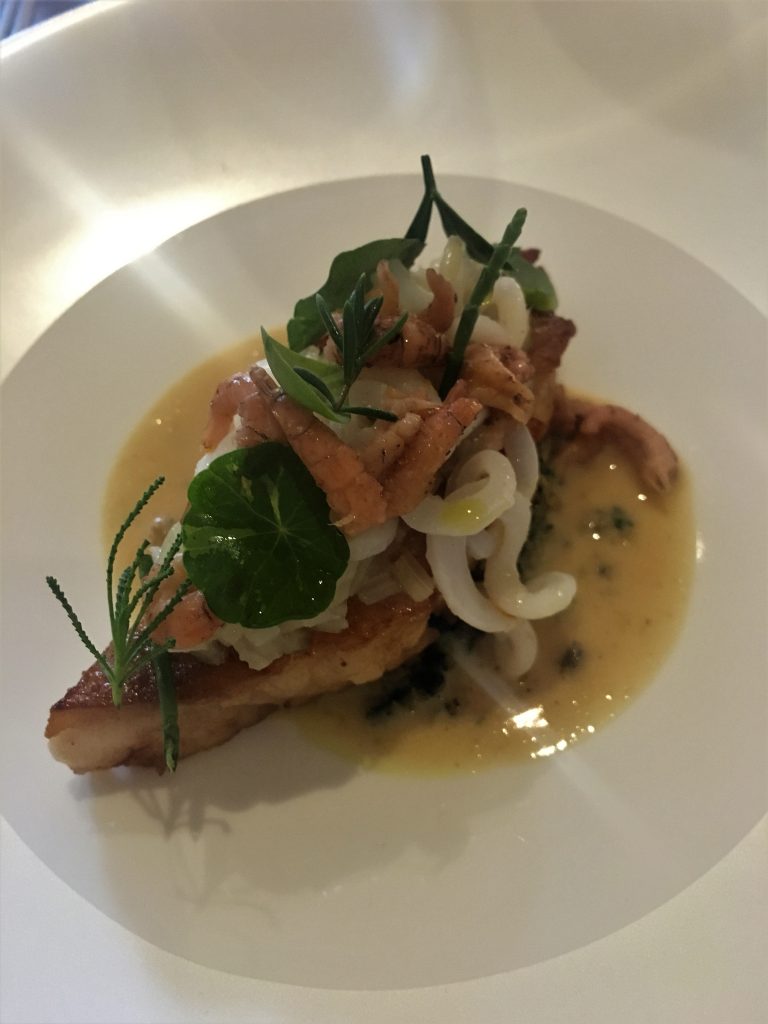 Moving onto the meat course I was surprised to see a carrot arrive! Lamb Braised Carrot with Sheep's Milk Yoghurt was served with a carrot bun.  It turns out the Clare had been cooking dishes previously that had the carrot taken out before serving so decided to promote this fine vegetable to top billing with the meat 'on the side'.  It gets my vote.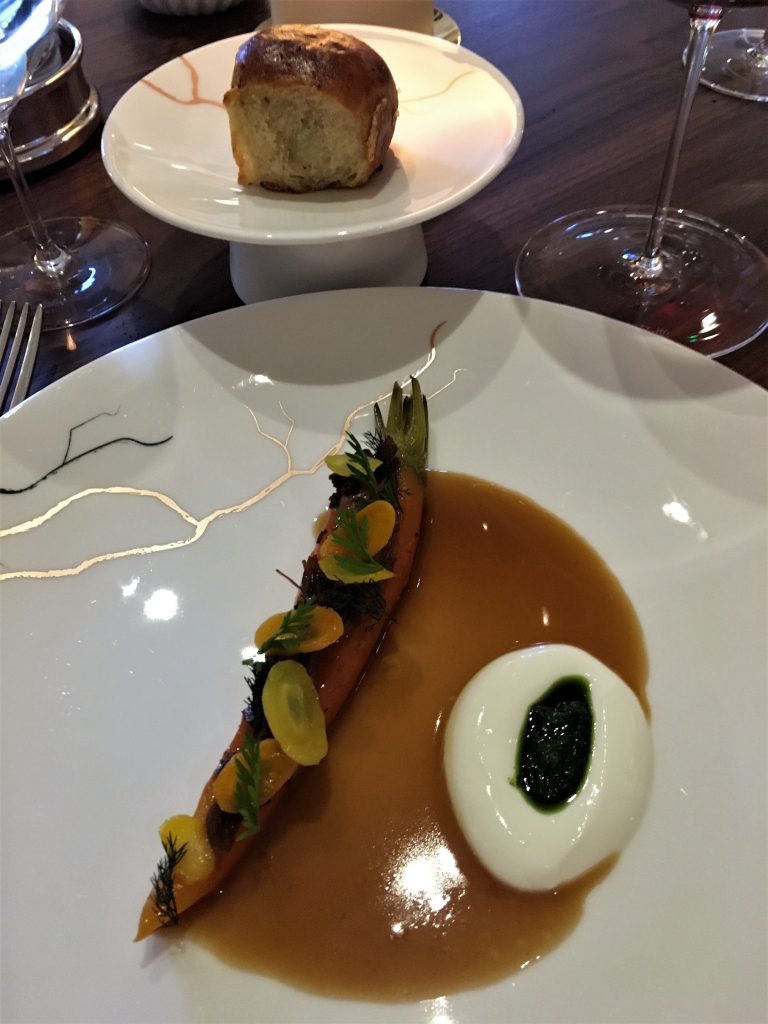 Now it was time to move onto the sweeter end of the menu with a 'Cherry Bakewell' which was so light and fluffy that it just slipped down.  We took the time to enjoy the crockery as each dish was designed to suit the course it was serving.  Delicate lines within fine white china were accompanied by crisp linens and copious glasses.  The service was friendly and informative, seeming to have time to chat about the restaurant, the dishes, the wine and the crockery!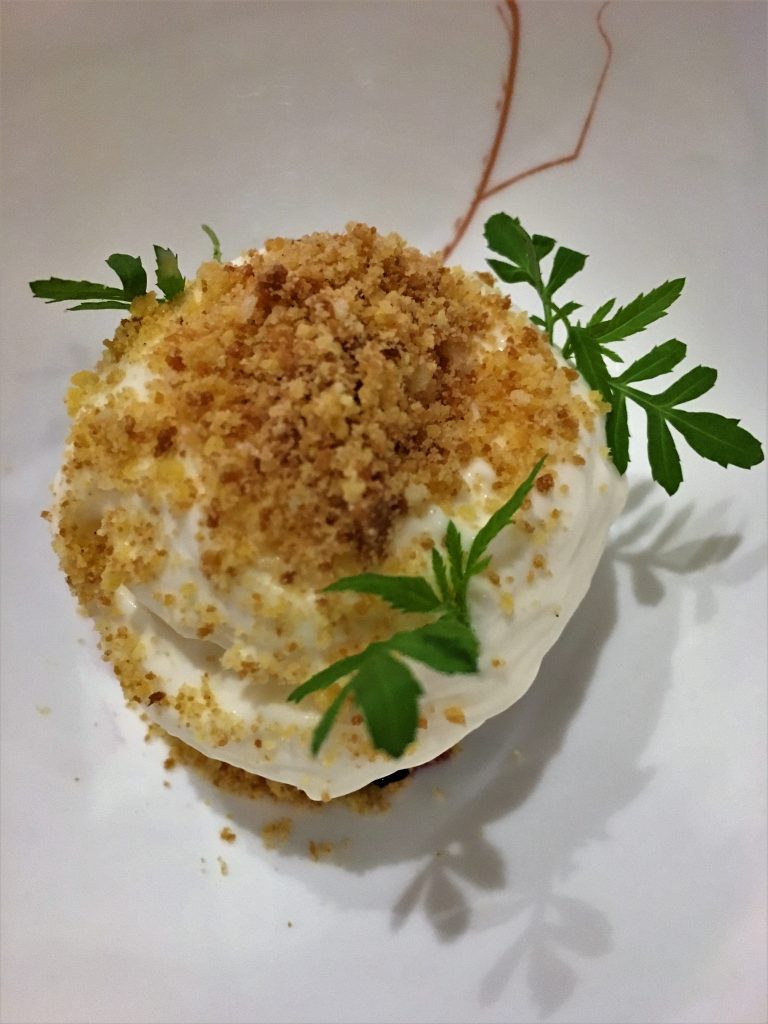 The final dish on our menu was Pear and Verbena Poire William Sorbet which was a wonderful mixture of slightly crispy texture with the chill of a sorbet and the delicate graininess of the pear.  Luckily it was really light as I was feeling happily full by now.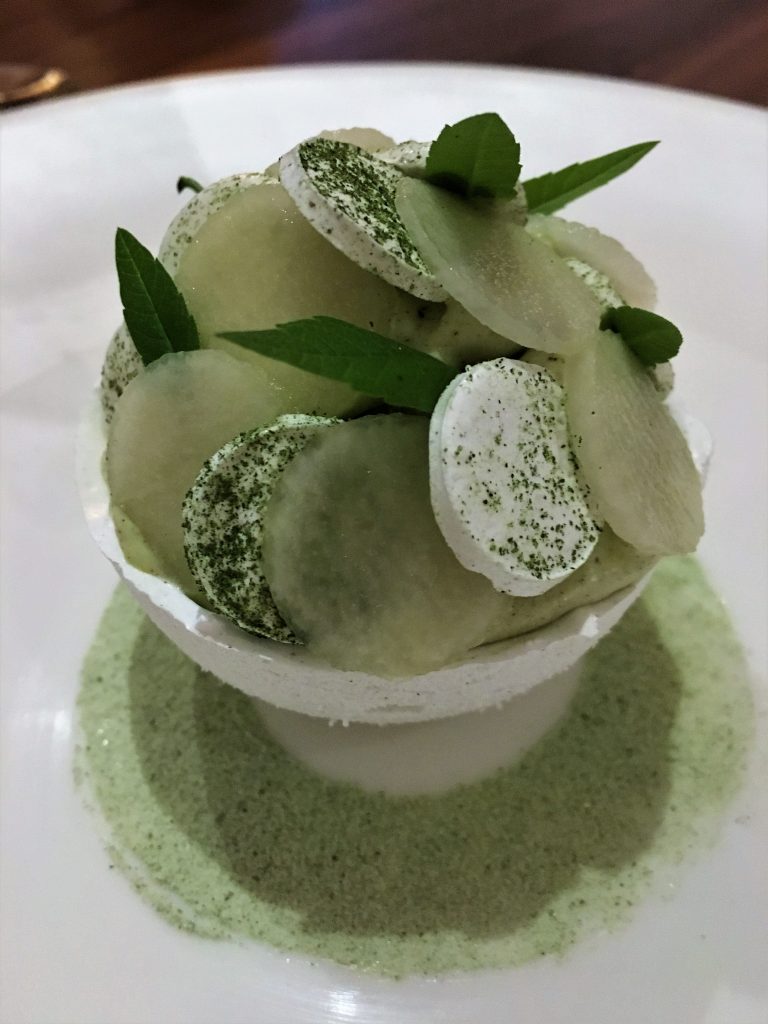 Full, yes, but never too full for a Warm Chocolate Tart and Passion Fruit and Red Kampot Pepper which arrived to complete our meal. By this point, I was completely full so we retired to the bar which was buzzing with drinkers and eaters – I suspect those who could not get a booking in the restaurant as no doubt they will be booked up for weeks ahead.
I short walk home was welcome as I needed to walk off this splendid dinner and think about how soon I could return!
For more tempting photos and information about Core by Clare Smyth:  www.corebyclaresmyth.com
Full disclosure: I paid for my meal myself and although pricey, it was at a price level you would expect for food and surroundings of this high quality.