Chelsea Flower Show is a famous part of the British summer and after several weeks of poor weather the sun came out and we were off to Chelsea!  This year I opted to go on the last day, having been before on the opening day and braved the crowds in exchange for the chance to buy some plants when everything is dismantled at the end of the day.
The show gardens are really popular and are amazing as they are assembled on the spot just for the show week but look like they have been growing there for years.  Here is a selection of these wonderful creations starting with my favourite garden which won the people's vote.
There is a huge marquee with some spectacular displays of brilliant flowers but also exhibitors with just ferns and shrubs, showing that colour is not everything.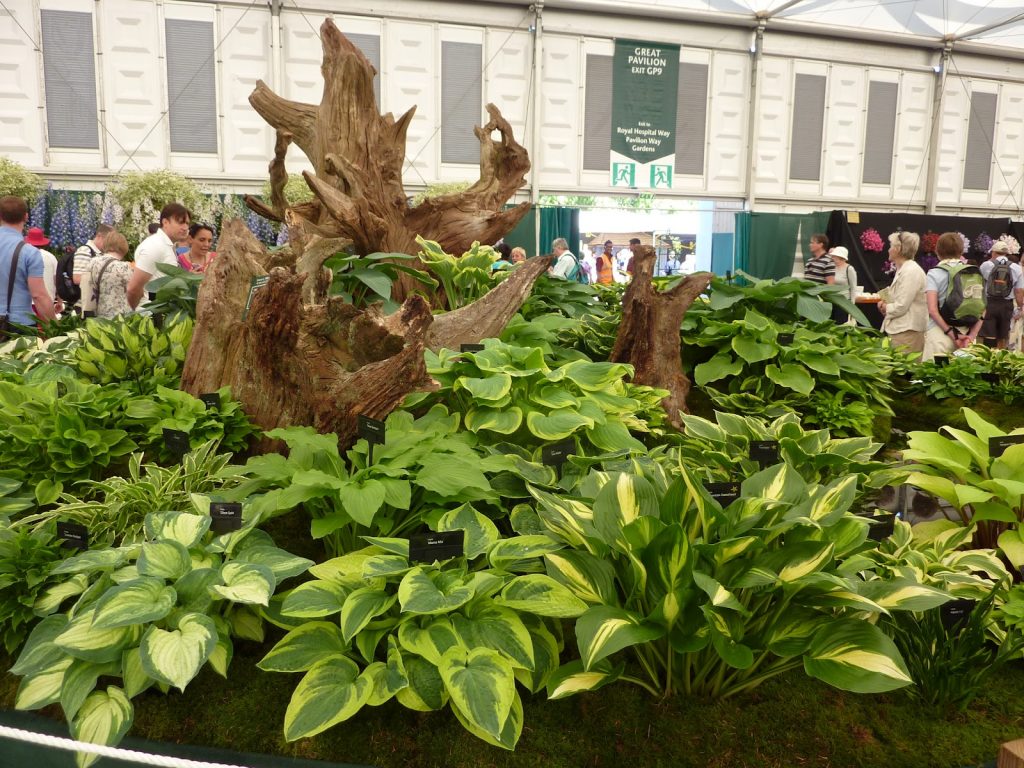 There are always a few fun displays so I've included some here – a mini on the Birmingham stand, F1 supercar in grass and of course, a Jubilee display.  The pyramid, however, was the most eye-catching of them all, towering 24 metres up into the sky.  The Chelsea Pensioners were stacked up high on this on the first day but they told me they definitely weren't going to do that again!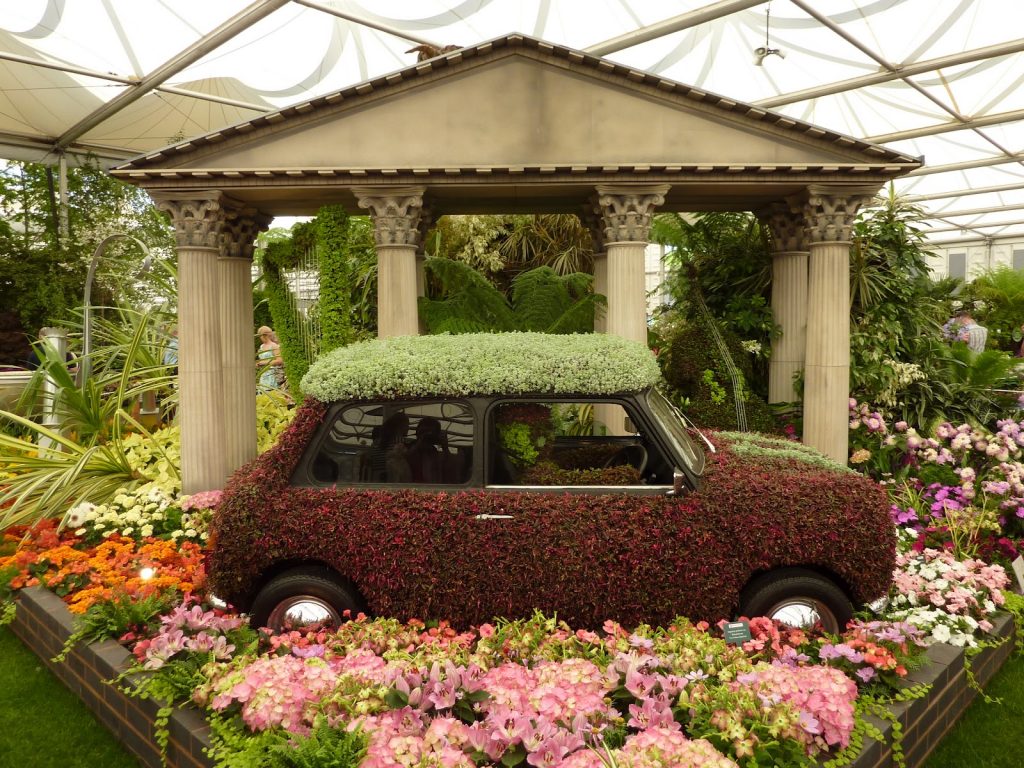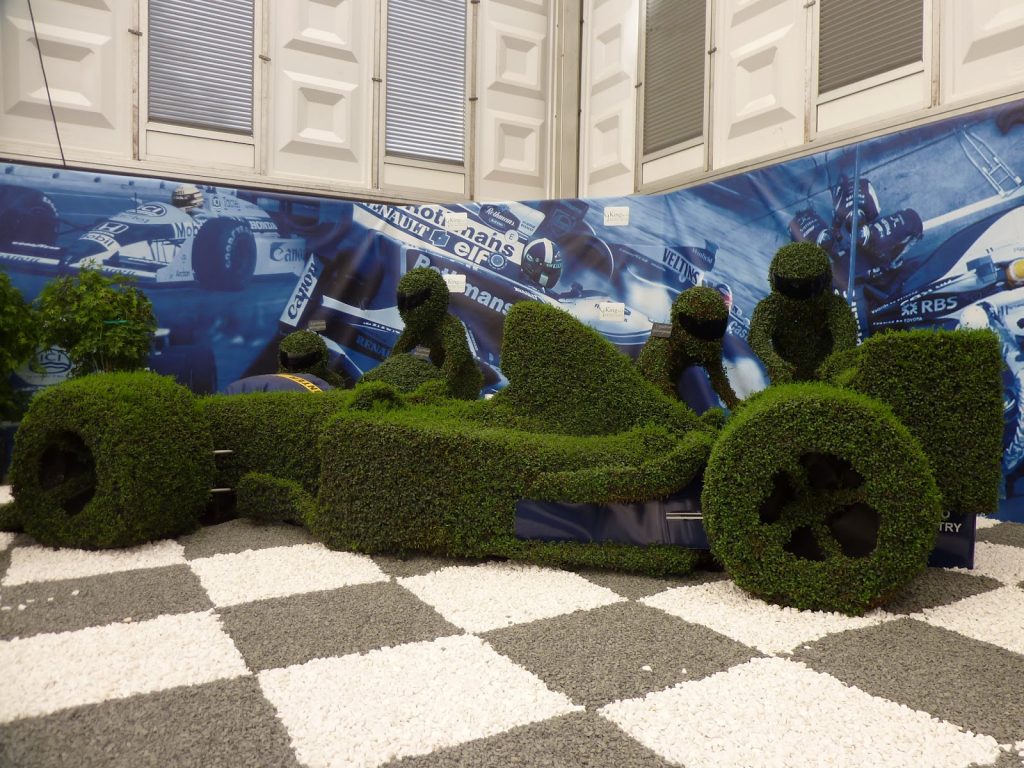 And finally – the Chelsea Pensioners who live in the Hospital on the site of the flower show. These charming gents in their bright red coats were in good form at the end of the show and keen to have their photos taken so I couldn't resist!  The last photo is the enormous hanging basket I struggled home with as it was an incredible bargain at £10 and a wonderful souvenir of Chelsea 2012.  The beautiful gardens and stands are dismantled in super quick time and the bargains are unbelievable (some plants are even free!) resulting in most visitors having ridiculously difficult journeys home!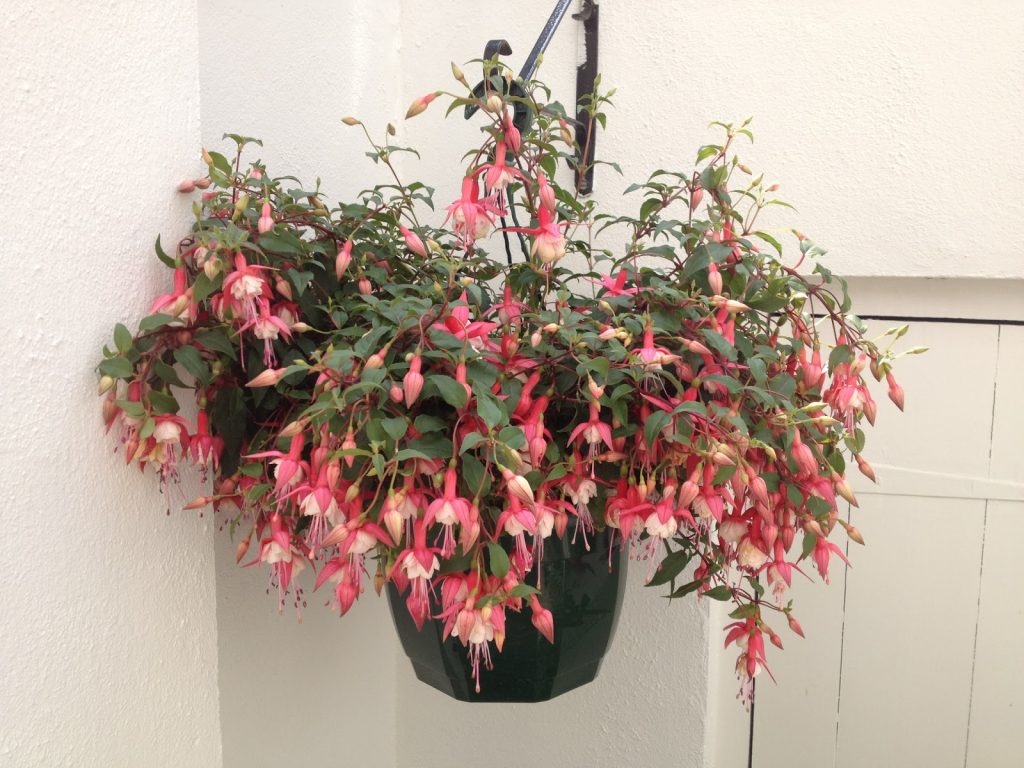 Bye for  now
Sue
itsyourlondon.co.uk
@itsyourlondon