Today was another big day in London. We have so many at the moment in the build-up to the Olympics but this was a good one marked by the opening of London's first cable car across the Thames on a bright sunny day. We also saw the Queen unveil the memorial to the crews of Bomber Command in the Second World War, a new monument in Green Park, but more of that in a future blog.
I hopped onto a Thames Clipper boat to zoom to the start of the cable car at the 02 Arena, or North Greenwich Arena as it will be called during the Olympics to avoid brand advertising! These boats are a great way to travel and on a warm and sunny day, it was a perfect way to arrive.
The new cable car route goes from the 02 to the Excel Centre (also called the Royal Docks) which is a short 5-10 minute ride. I got on at the 02 side and the entrance is just a short walk from the Thames Clipper jetty or the tube station. More branding is on show on your approach the station as Emirates have sponsored the cable car and call it their Air Line – could be confusing on internet searches!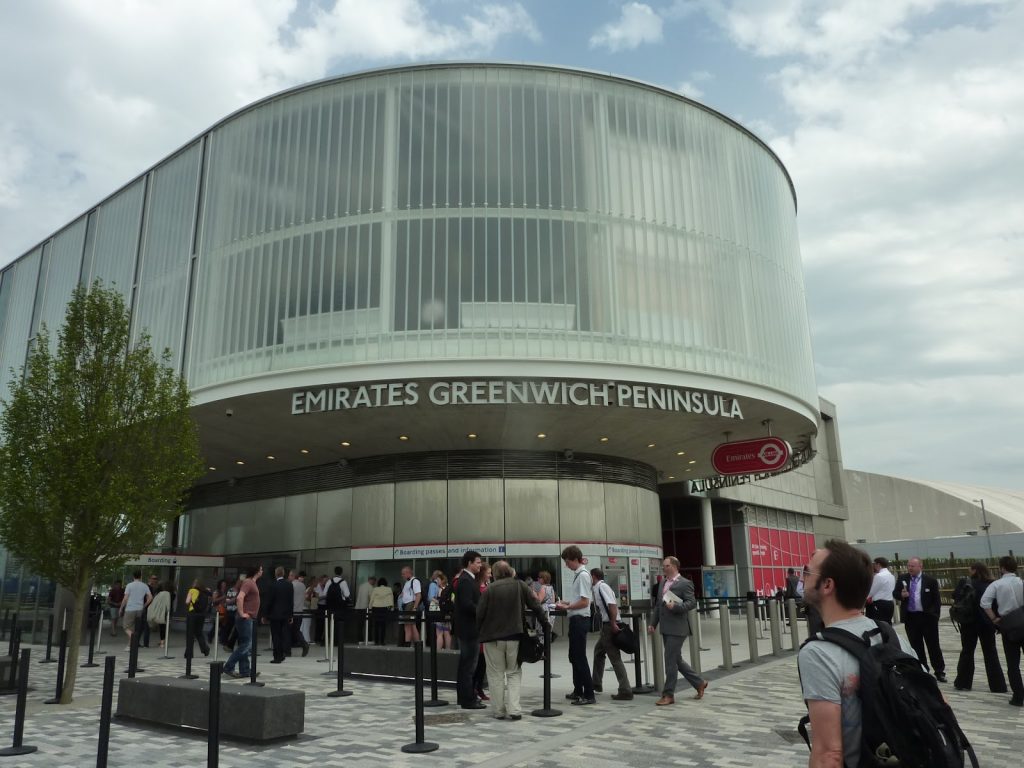 Boarding is very smooth and reminiscent of being in a ski resort, but much easier without the skis and poles. There are 34 cars travelling around the circuit each holding 10 people but as the service had only opened 2 hours before I boarded, I got a car all to myself and could easily take my photos. As soon as it is running at full capacity, 2,500 people an hour will be swinging across the Thames in each direction.
The views as you swing over the Thames are amazing and the cars do swing a little but nothing too scary. You can catch a great vista over the 02 Arena back to the skyscrapers of the City. Looking downstream you catch sight of the Thames Barrier, open again after being in action during the Jubilee Pageant to keep the river flow in check.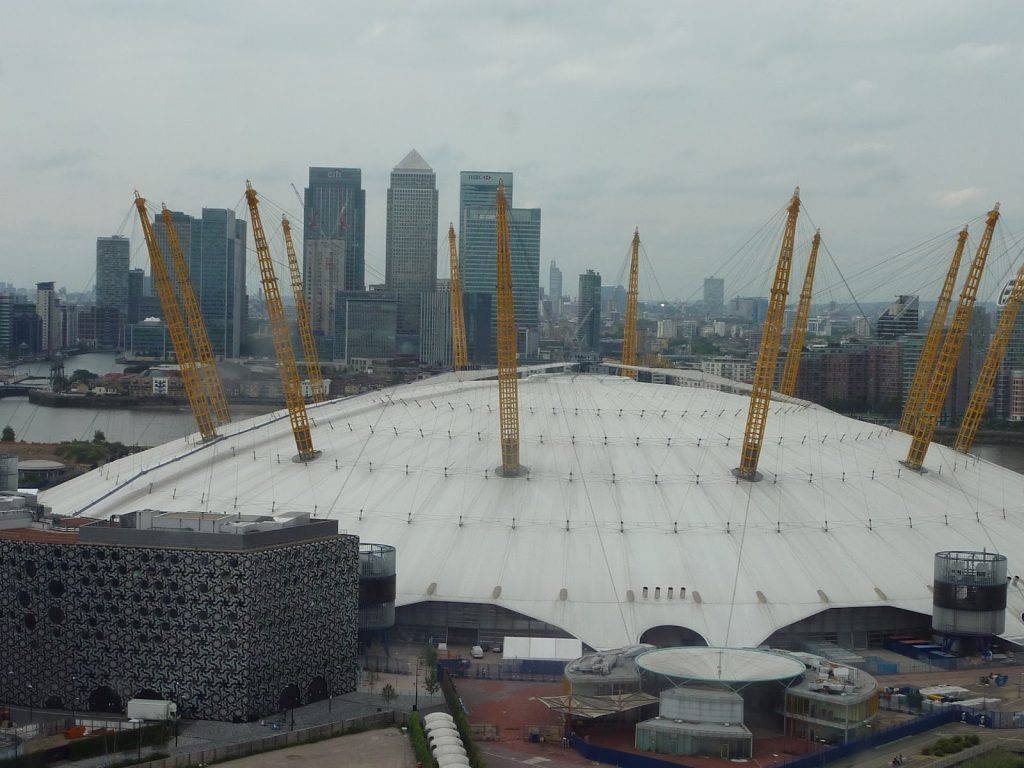 The Olympic Park is easily identifiable in the distance by the red curling frame of the Orbit tower and the view along the dock alongside the Excel Centre takes the eye along to the City Airport.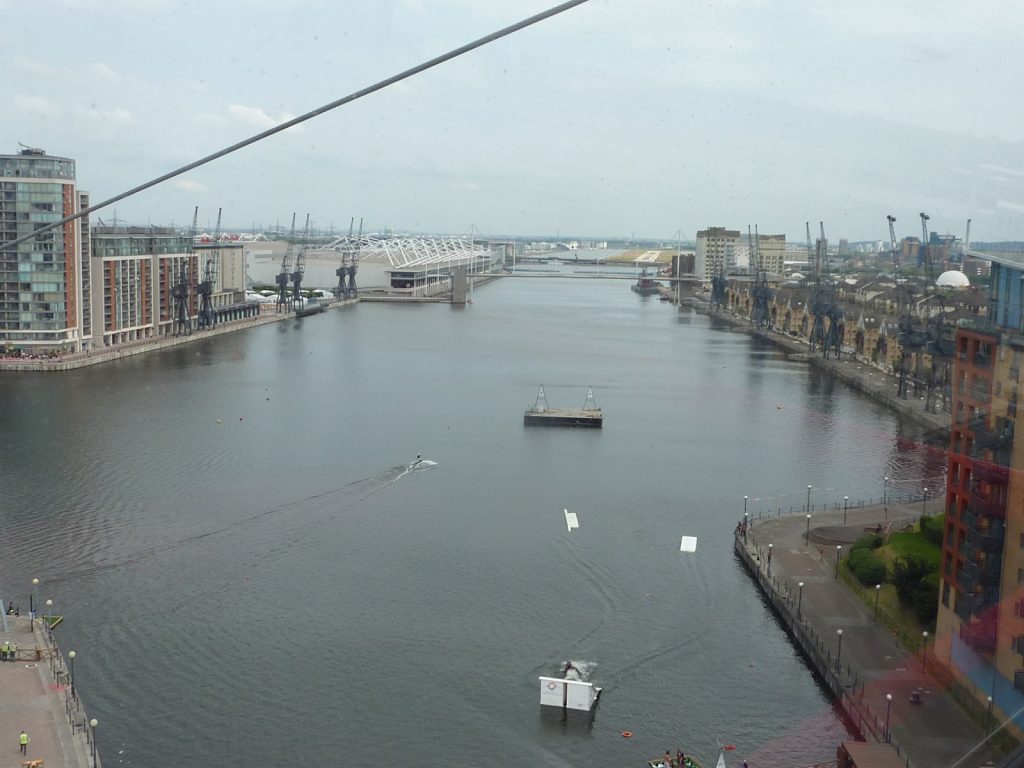 The white towers supporting the cable wires form a graceful line across the river and the cars themselves comfortable with plenty of glass to take in the views. . I enjoyed it so much that I got back on again and took the return journey!
This new cable car has opened ahead of schedule and will be very busy in a month's time linking Olympic venues on opposite sides of the river.  I really enjoyed my trip and it was fun to be among the first to use it!
Bye for now,
Sue
itsyourlondon.co.uk
@itsyourlondon