Once a year we can peek into some of London's best hidden treasures, her fine buildings, many of which are usually closed to us, the general public.  Open House is the event that opens these doors over one very busy weekend.  As you wander around town you see fellow Open House-ers clutching their green guide, seeking out the next gem.
There are 100s of amazing buildings to choose from which can be overwhelming. I toured around both of the Open House days with a friend who comes to visit just for this event and we seek out building that hard to get into.  Here are our 3 highlights for you to enjoy.
The Draper's Hall
We usually seek out a livery hall in the City as they are full of history and interest. The Draper's Hall offered all the history but was also jaw droppingly gorgeous.  You can explore room after room of luxurious decorations and furniture including the Drawing Room which would not have looked out of place as a room in Buckingham Palace.  It has a thick pile Aubusson style carpet,  and decor dating back to the late 1860s with elaborate, highly decorated and gilded plaster work.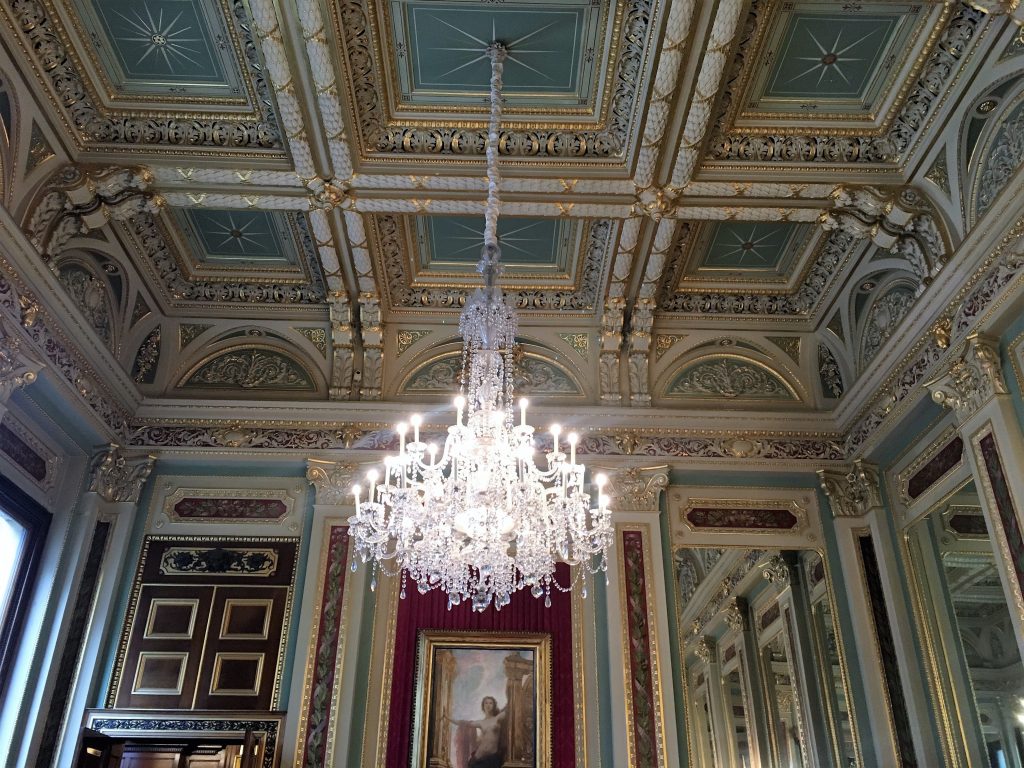 The Livery Hall at the centre of the building, was enlarged to its present size in the 1860s and has undergone several modifications since then but it is the paintings which fill the ceilings that take hold of your eyes on entering.  Dating from 1903-1910 they are part of a magnificent room which hosts huge formal dinners and other grand occasions, you could even hire it yourself!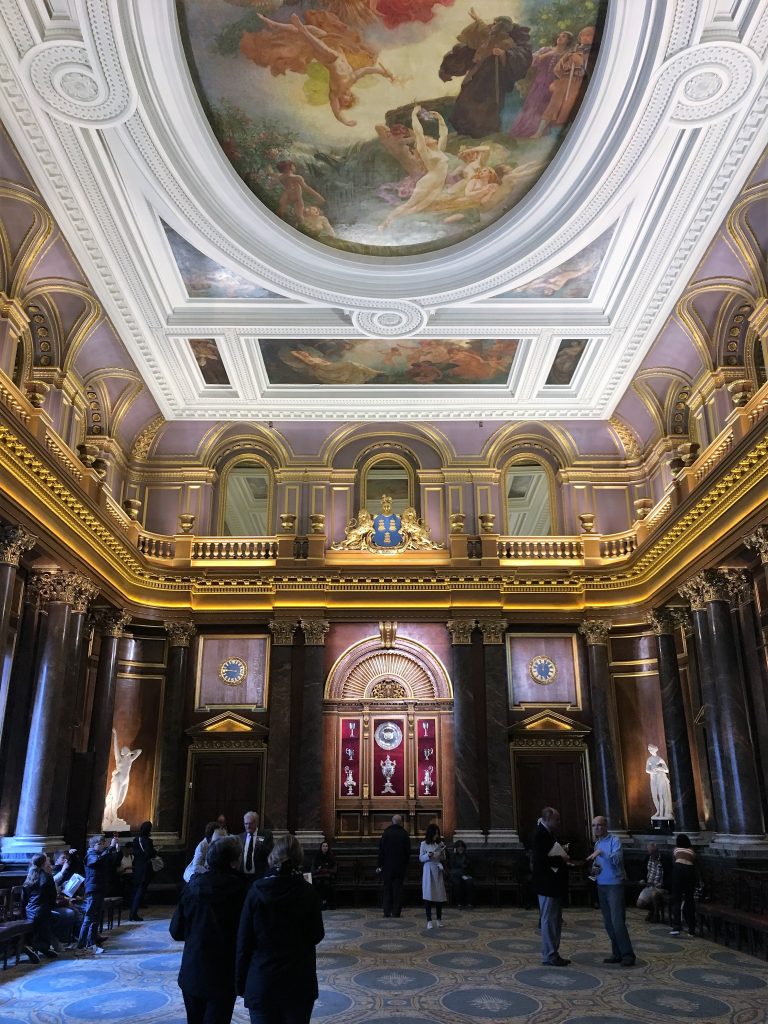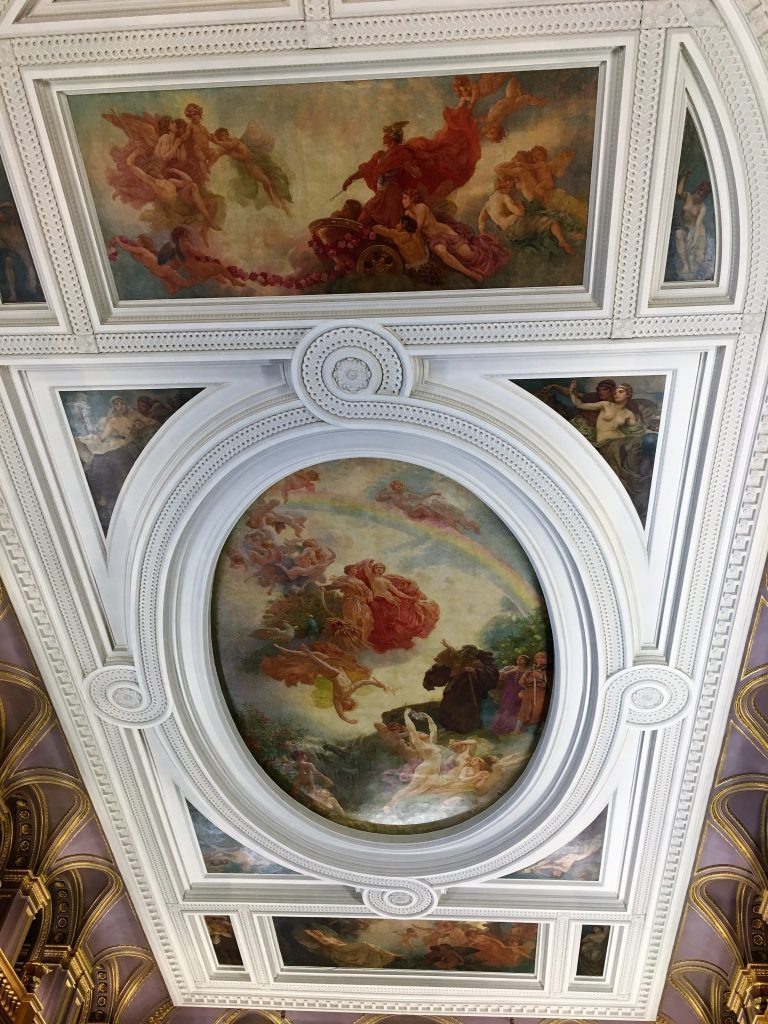 All this and there is much more as tucked away in a side corridor is a set of 12 Hogarth prints telling the story of The Idle and Industrious Apprentice, a very moral tale of what becomes of apprentices who do not pull their weight!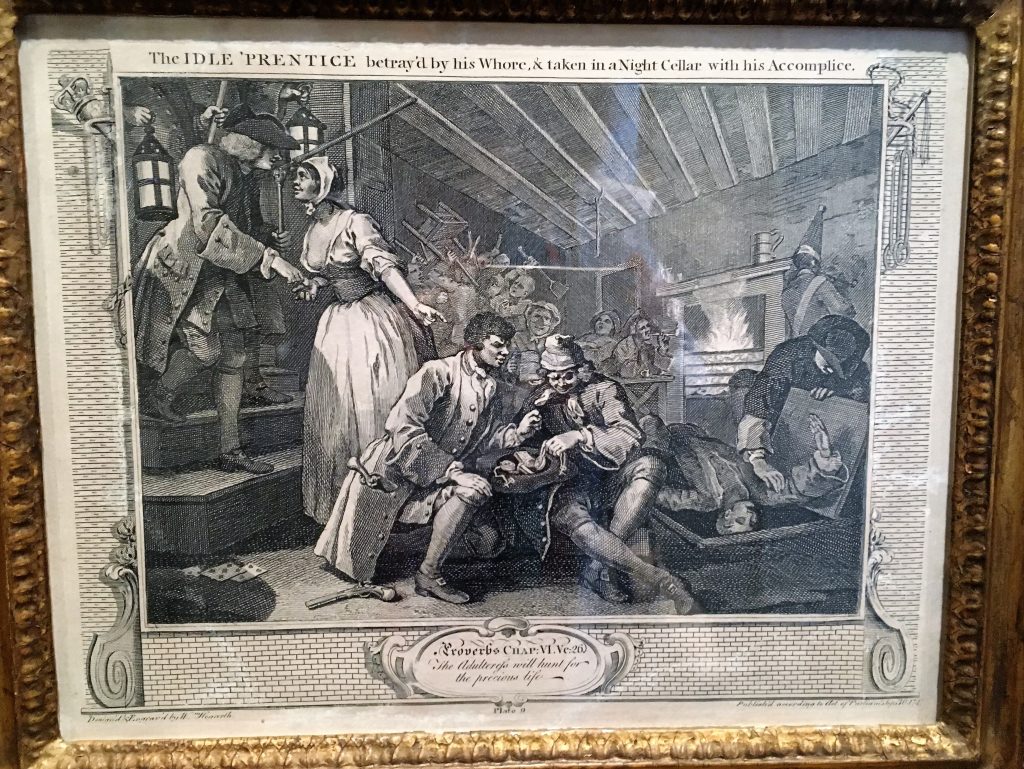 Our visit to the Royal Society of Chartered Surveyors gave us a rare opportunity to step out onto their roof terrace.  It offers an extraordinary view across the seat of power the Houses of Parliament and Big Ben,  towards the London Eye, Westminster Abbey and Parliament Square.  Guests of the Society are invited to view the New Year's Eve fireworks from this wonderful vantage point – I wonder how you get on that invitation list!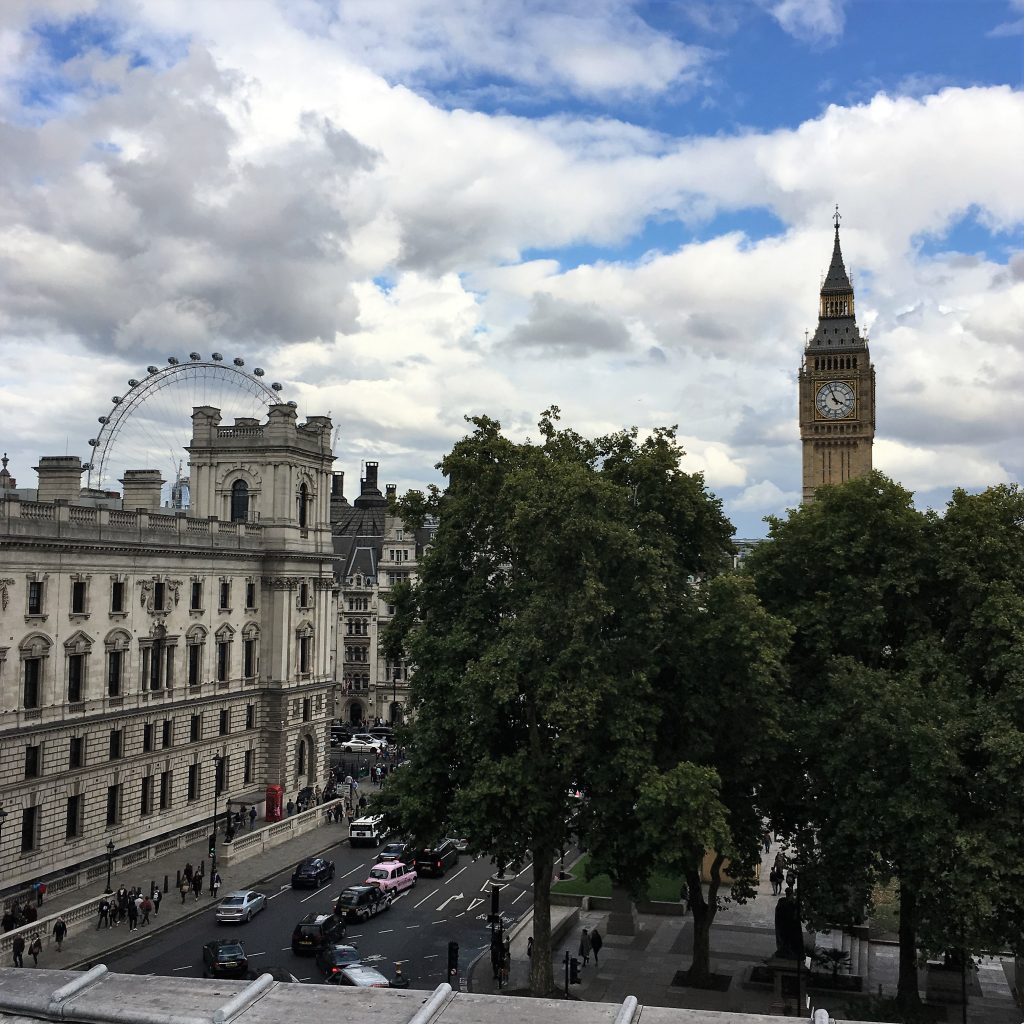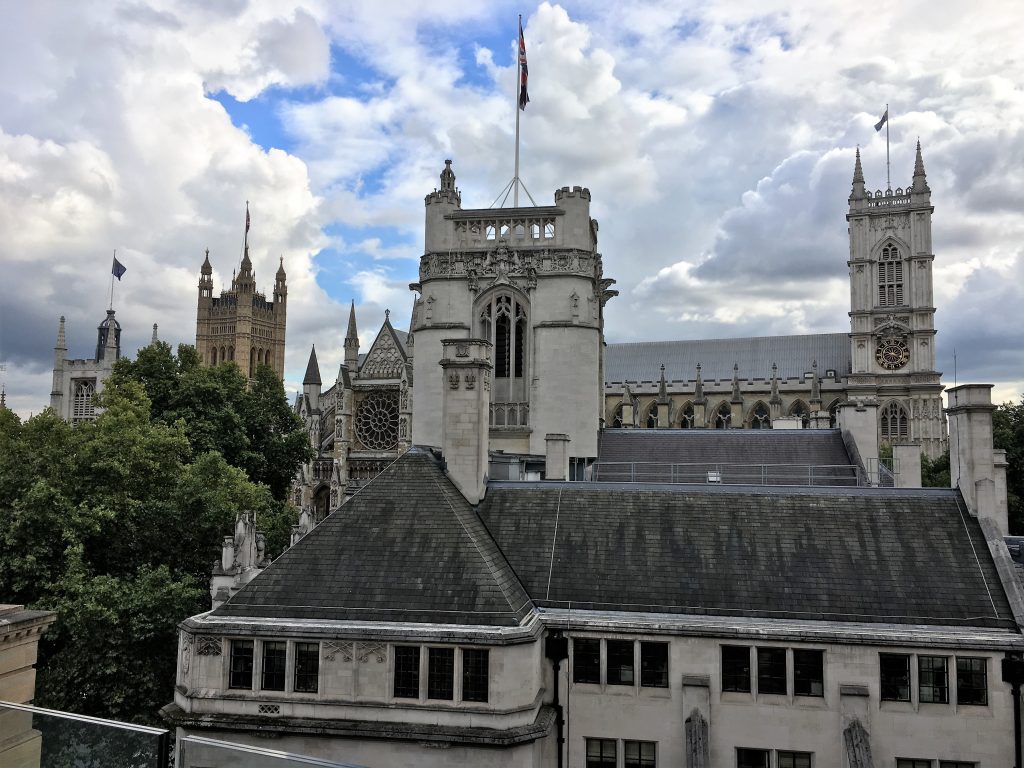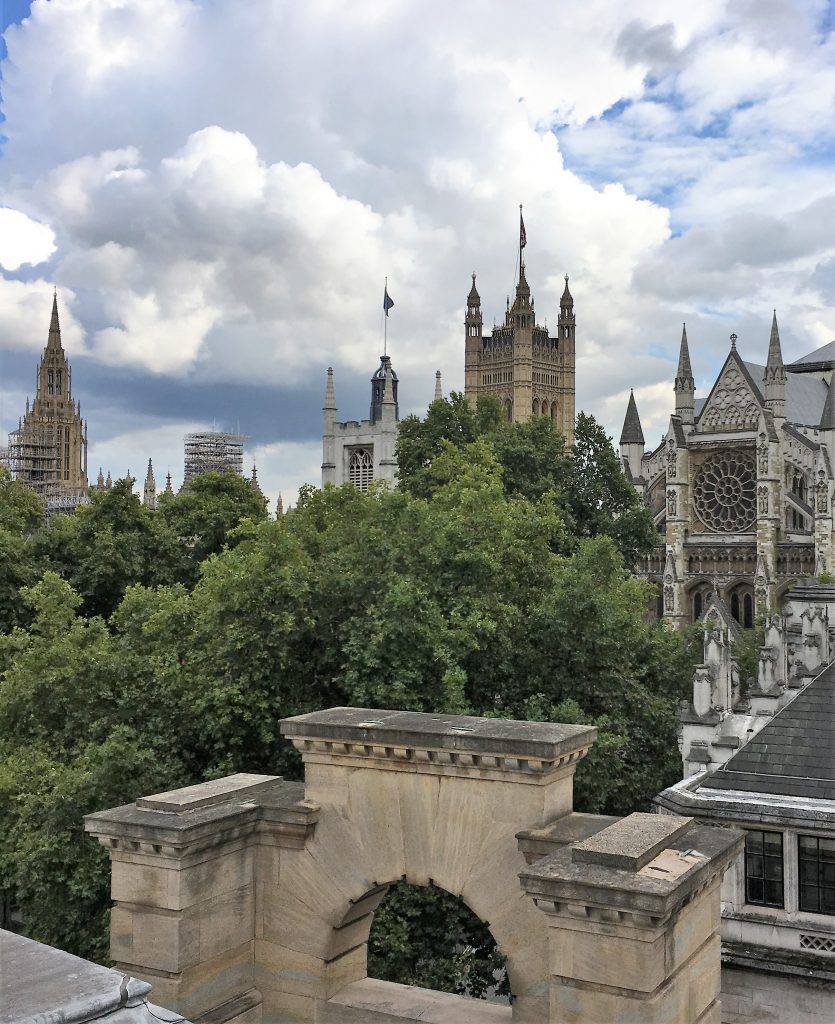 The Institut Francais is based in a grade II Art Deco building dating from 1939 which was modernised in 2014 making it a wonderful blend of new and classic 1930s. The library was particularly appealing with its use of light , colour, modern furniture shapes and wooden flooring. The entrance used marble wall carvings to give a classic feel against the modern movie posters for their state of the art cinema.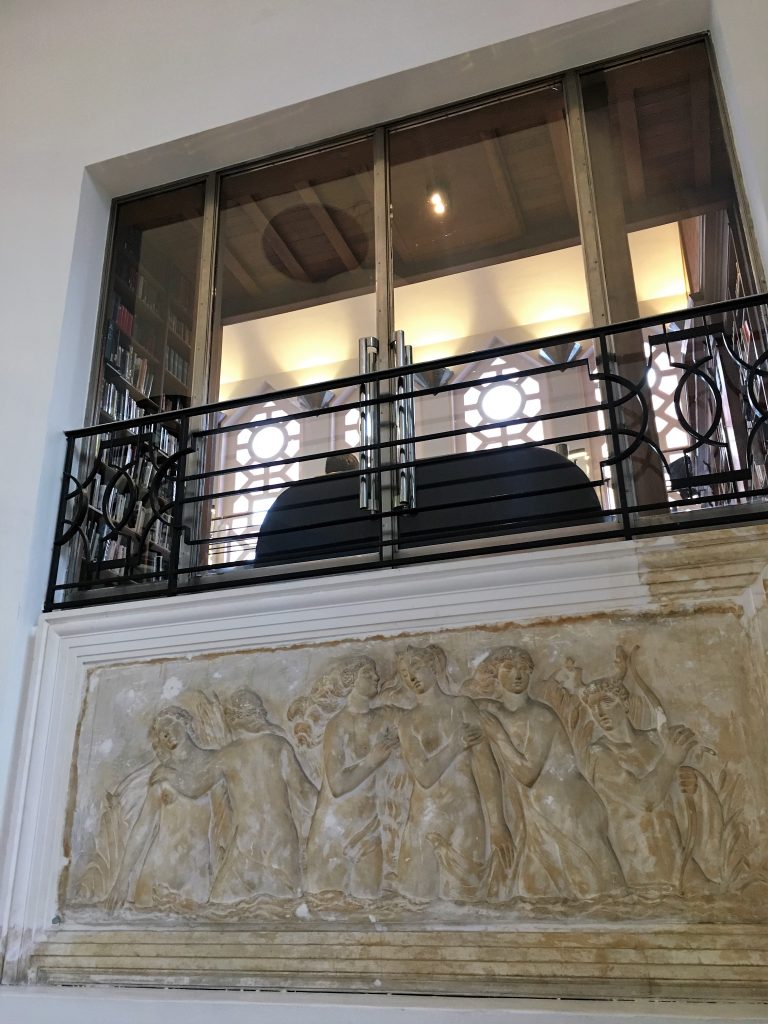 The rest of our Open House weekend was filled with other excellent buildings and after an exhilarating and tiring 2 days of touring, we are looking forward to 2018 already!
Entry to the buildings is free!  To find out more about Open House check their website https://www.openhouselondon.org.uk/